Icons · BGM · templates and so on totaling over 7000 yen will be available for free download Envato group material series January 2013 edition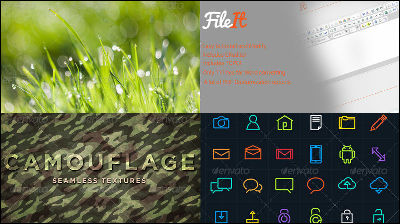 3DCG model · Flash file · Tutorial file using Photoshop, BGM and site templates such as company and official website used high-quality materials for paid sales site managementEnvatoHowever, on these material sales sites operated by Envato, only one file can be downloaded free every month. In January 2013, PHP scripts that can convert photo material, music file, vector material, HTML to Word / PDF file, etc. can be downloaded for free, and when I tried it, the file of more than 7000 yen in total I got it for free.

First of all, please make a free account by referring to the following page as account creation · login is necessary for downloading free files.

How to download a commercially available paid site template file for free from "ThemeForest" - GIGAZINE
http://gigazine.net/news/20101228_themeforest/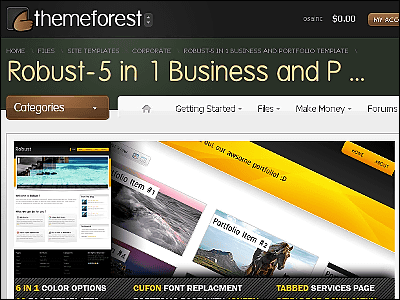 Account creation · Login The page before it looks like this. A free material of that month is attached with a star mark on the right side of the sample image of the free file.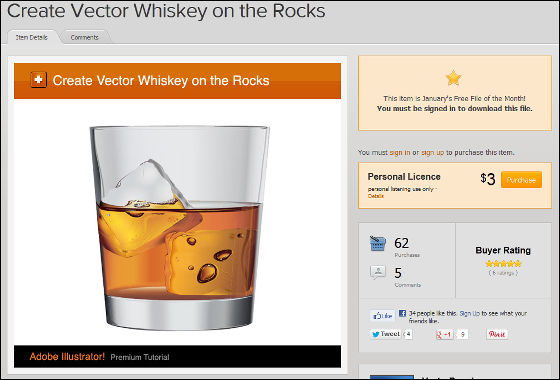 After creating an account · After logging in, the word "Download it for free!" Appears next to the star mark, and clicking will start downloading.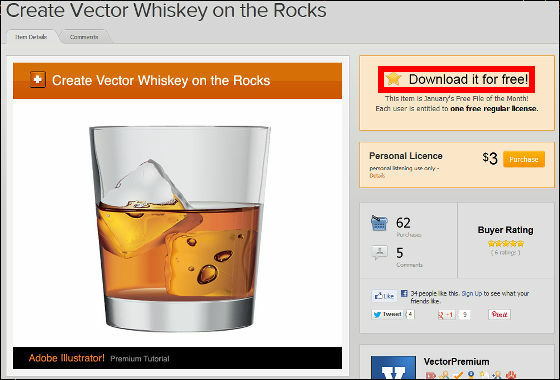 So, the free material of the January 2013 version is from the following.

◆Morning Dew with Bokeh 4 - Stock Photo | PhotoDune

Handling image materials "PhotoDuneIn January 2013, you can usually download photograph material for $ 5 (about 450 yen) for free.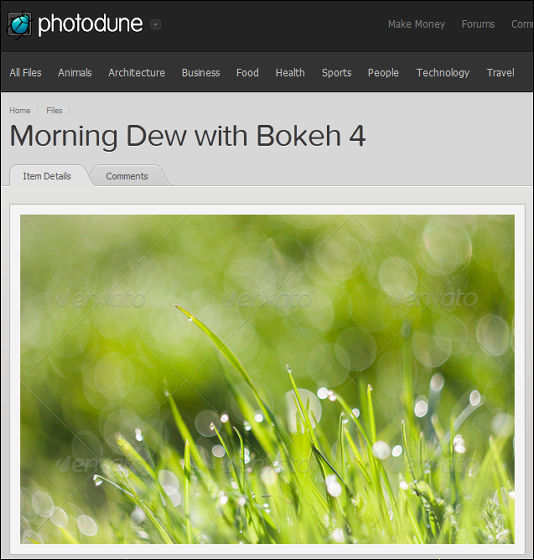 ◆Design - Create Vector Whiskey on the Rocks | Tuts + Marketplace

Selling various tutorials and e-books "Tuts + MarketplaceIn general, how to make Vector material of 3 dollars (about 270 yen) is free in January 2013 tutorial.



◆PHP Scripts - FileIt - HTML to Word / PDF | CodeCanyon

PHP · JavaScript · ASP.NET · Java source code file downloadable "CodeCanyon"PHP script which can convert HTML into Word / PDF file is usually available for downloading for 12 dollars (about 1100 yen).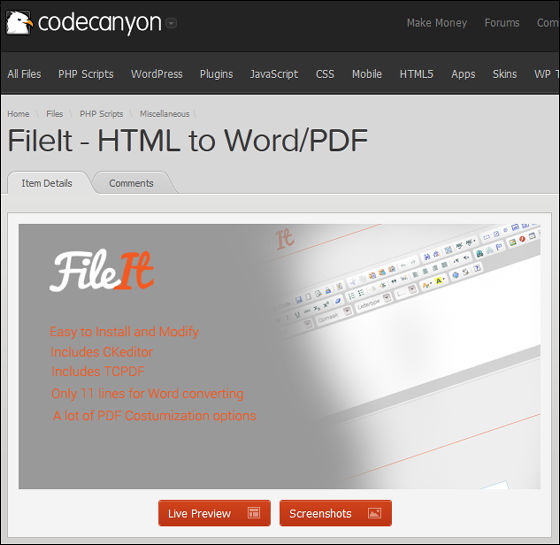 ◆CG Textures - Camouflage Seamless Textures | 3DOcean

Sales of 3D models · textures · materials etc.3DOceanYou can download a camouflage pattern texture image of 5 dollars (about 450 yen) for free.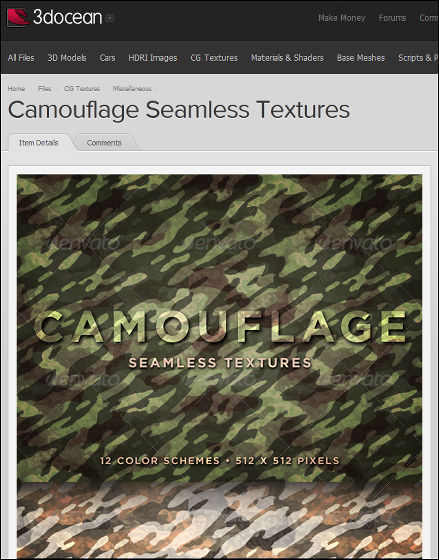 ◆Icons - Neon Glyph Vector icons | GraphicRiver

Selling photoshop PSD files, vector format files, icons, add-ons etc.GraphicRiverIn general, a vector format icon of $ 6 (about 540 yen) is free.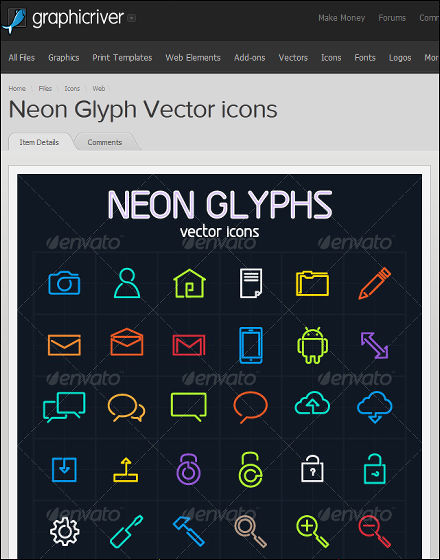 ◆After Effects Project Files - Mystique Reveal | VideoHive

Working with After Effects project files, loops, movie materials etc.VideoHive"You can download a free project file for After Effects that can create impressive movies of full HD (1080p) which is usually sold for $ 8 (about 730 yen).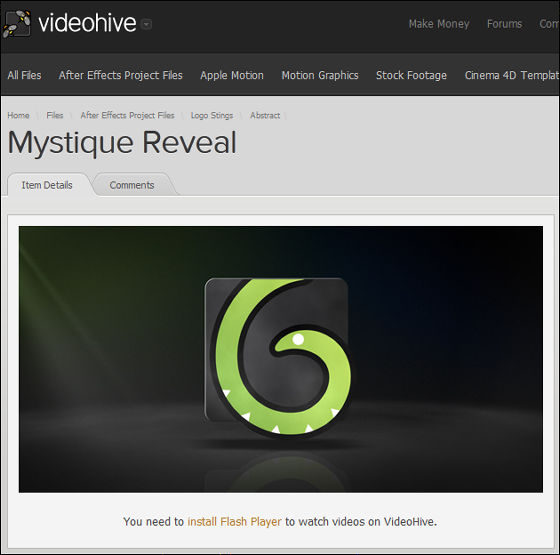 You can check on what You can actually apply in the YouTube movie.

After Effects Template :: Mystique Reveal (FREE FILE OF THE MONTH) - YouTube


◆Site Templates - QARK Modern - HTML Template | ThemeForest

"Selling site templates and themes for CMS such as WordPress"ThemeForest"You can download free HTML templates for sites usually $ 15 (about 1360 yen).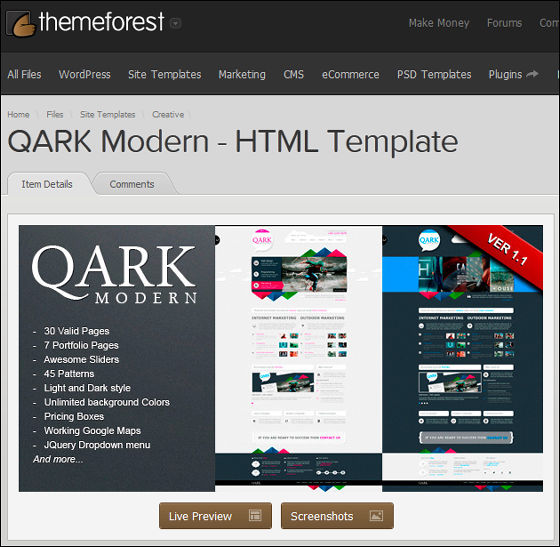 ◆Music - February Shadow | AudioJungle

Selling royalty-free BGM and sound effects etc. "AudioJungleIn January 2013, music files (MP3 format, 320 kbps, 16-bit stereo, 44.1 kHz, 2 minutes 33 seconds long) can be downloaded for free in January 2013.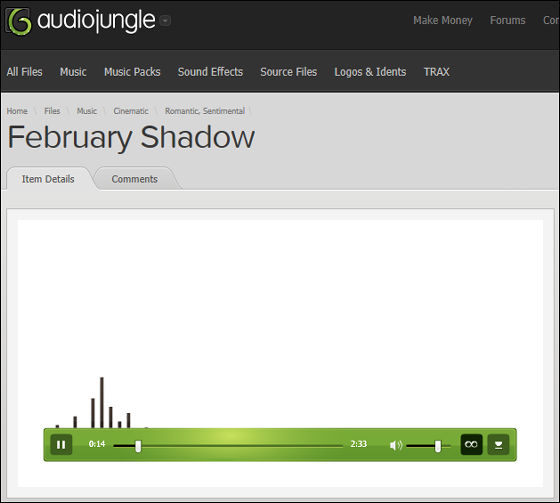 ◆Flash - Image / SWF Rotator | ActiveDen

Selling various components of Flash "ActiveDen"Usually, a file of $ 10 (about 900 yen) is free.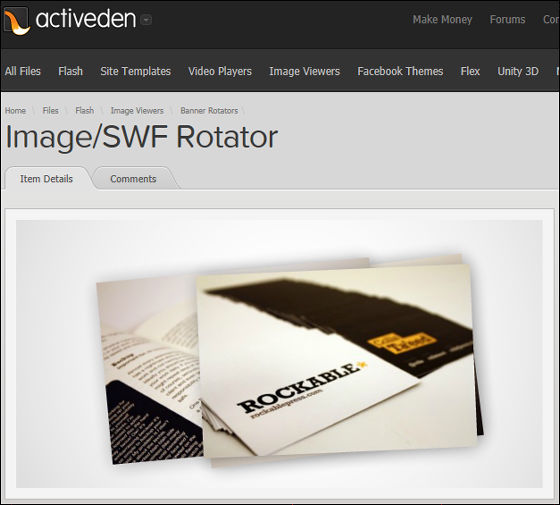 So, when you calculated the total amount of downloaded files, you can download nine kinds of materials equivalent to $ 5 + 3 dollars + 12 dollars + 5 dollars +6 dollars +8 dollars +15 dollars +14 dollars + $ 10 dollars = 78 dollars (7084 yen) . The above files are free until the full January 31st local time.