Application that releases Malibu's beach that can not reach the sea by fake sign "Our Malibu Beaches"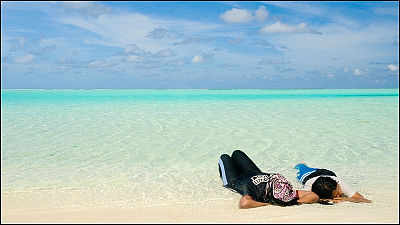 ByIbrahim Iujaz

It is the coast of Malibu, California, USA, which makes it hard to get to the beach due to the stand-up bills and signboards such as "parking prohibition" and "ownership of individuals" being set up. Such a signature is not only fake but also violates the rules set in the court, so in order to release the beach in Malibu, the application that displays the public place continuing to the beach "Our Malibu Beaches"Was made.

Opening this Summer: The Malibu Beaches! By Escape Apps - Kickstarter
http://www.kickstarter.com/projects/escapeapps/opening-this-summer-the-malibu-beaches-0

Malibu's problem and project description can be seen from the following movie.


This is a writer / artist Jenny Price who did the project. It seems that he has been doing various projects to release Malibu Beach for several years.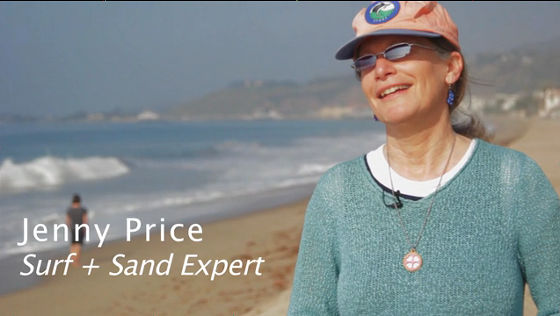 Many people do not know, but in California there is no beach that is completely private. Twenty beaches developed over 27 miles of individuals on the coastline are no exception, it's for you and your friends and family, not someone else.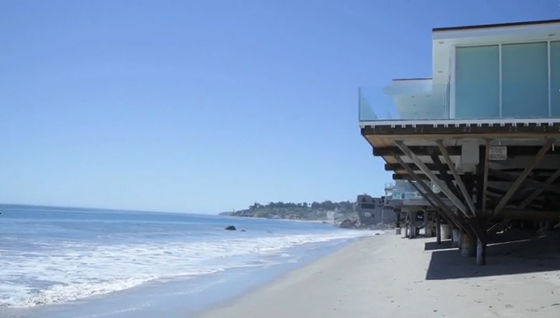 Enjoy sunbathing and have fun ......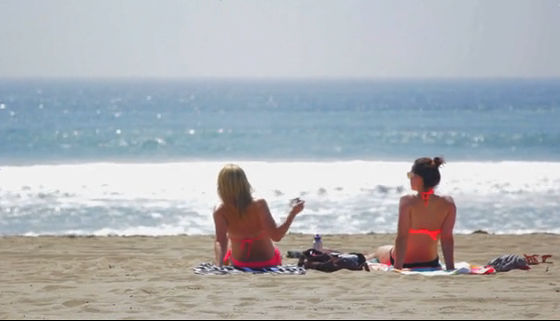 It is possible to surf.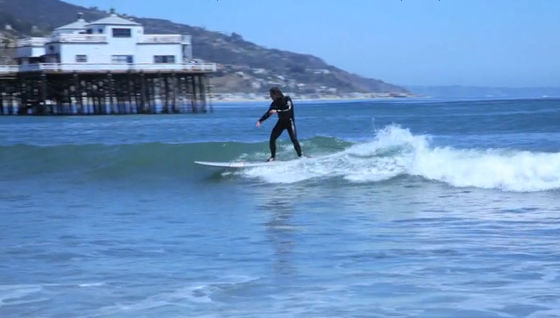 However, in Malibu it is actually difficult to play on the beach. Because there are fake signs and signs here and there so that they can not be put on the beach.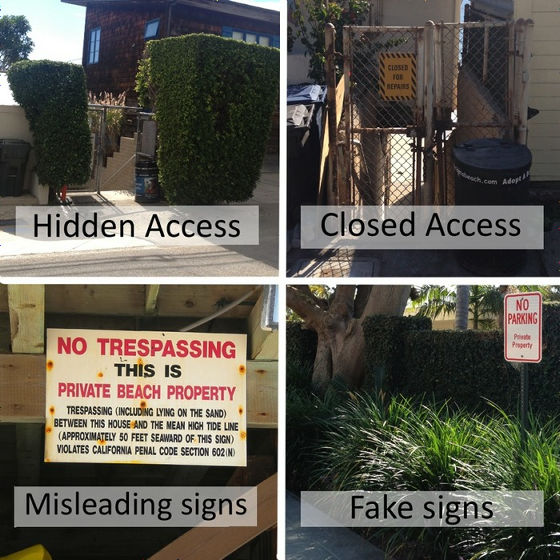 For example, this sign of "no parking".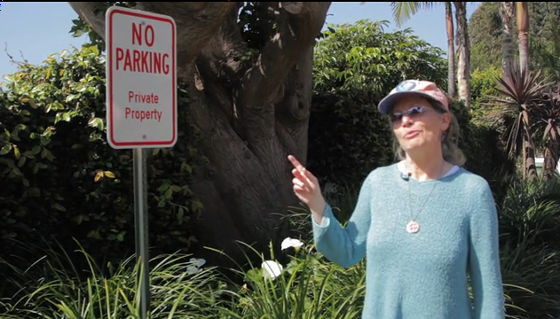 Although the triangular cone on the road seems to be a sign of a parking prohibition at first glance, this is also what the individual puts without permission.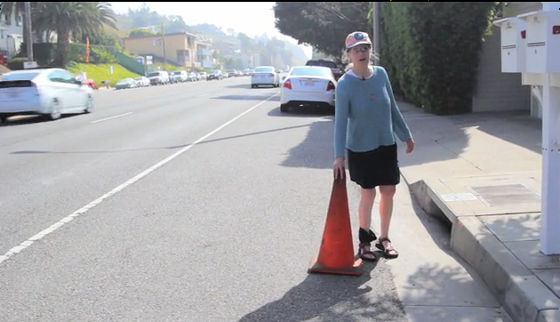 I can go to the side of the road.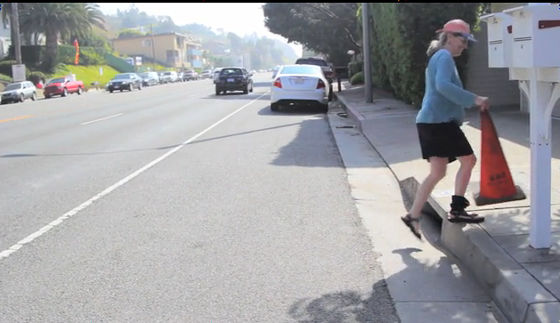 Furthermore, there is a stand-up at the entrance of the path leading to the beach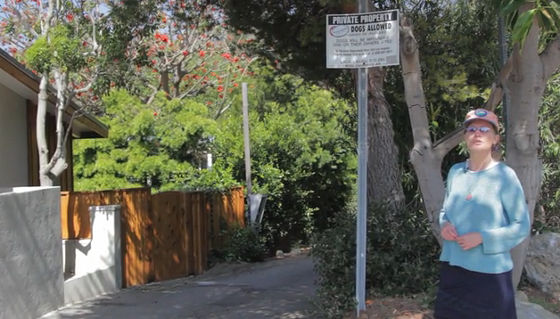 As if it is written as personal belongings, this is also a lie.



Malibu said that stairs and observation deck that will continue to the beach have been made public rather than individualJudgmentI set out the rule "again and again, again and again", but there are still many people who can not pass through the path using signs and it is still difficult to reach the beach .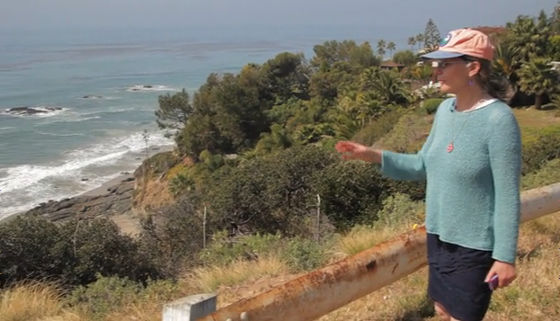 So where is Price accessible from the public beach? We launched a project to create an application that shows that.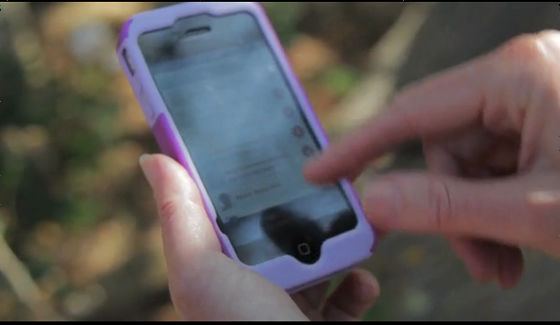 For many people to use the application, the plan is to make the application free, so Price solicited investment with Kickstarter. Succeeded in gathering spectacularly $ 31,260 (about 3.14 million yen) where the target amount is 30,000 dollars (about 3 million yen).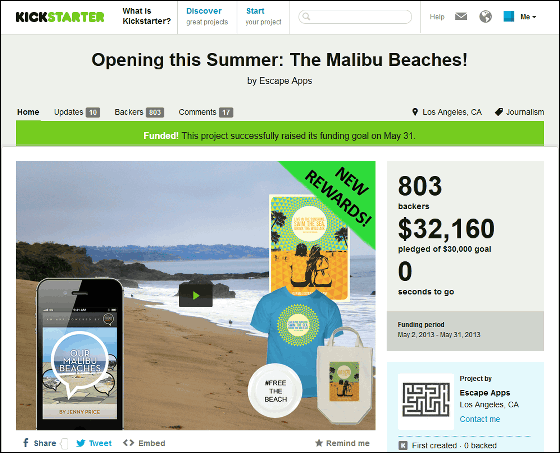 This app was developedOur Malibu Beaches.



The screen of the application is like this.