Summary of what happens in Turkey, prime minister accredited Twitter as "threat of society" and arrested 25 people for "spreading false information"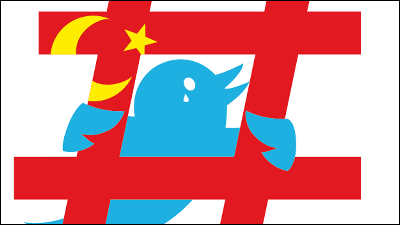 ByOpeiratis

In Turkey, the mass protest campaign against the Erdogan administration has been taking place in the past few days, Prime Minister Erdogan denounced Twitter as "a threat to society" by name. Twenty-five young people have been arrested on Twitter as "spreading false information".

Turkish police arrest 25 people for using social media to call for protest | World news | The Guardian
http://www.guardian.co.uk/world/2013/jun/05/turkish-police-arrests-social-media-protest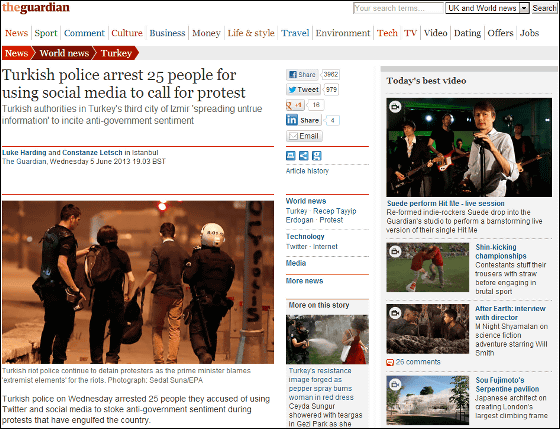 Istanbul, the largest city in Turkey, is contesting the venue for the summer Olympics in 2020 with Tokyo and Madrid, and the government has started redeveloping the Taksim district to make it successful. We planned to collapse the park called Gezi Park to make a large shopping mall. However, citizens opposed to this gathered and carried out a demonstration. Park delegation delegation headed for Ankara to meet Deputy Prime Minister Bulent Arinc, but was arrested by the authorities at Izmir.

The reason for the arrest is said to be "caused by using social media (Twitter)" because there was spread of false information stimulating anti-government sentiment ", but it is said that the arrested person Many did not even have a Twitter account, and the contents of the tweets were about the information and phone numbers of volunteer doctors and lawyers, and it was not like having the protest movement sway.

"Do not come because police are in X" "It is blocked here and there are streets", "Let's meet tonight at X", there is no ground for the crime of arresting such a tweet, Sevda Erdan Kilic lawyer. "We confirmed their tweets, but they were not exciting like driving people to riot, they are merely shared feelings for everyone," he insists that arrest is unjustified . Imdat Atas lawyer also commented, "There is nothing to show a crime in arrest warrants, I think that the arrest play this time came from comments made by Prime Minister Twitter", said Prime Minister Erdogan's influence.

Prime Minister Erdoan said, "Social media is a threat to society, Twitter is the best case spreading lies," accusing Twitter by name. It is unclear whether to change comments on Twitter even if there is a riot this time because it is a person who once cleared those who oppose them as "looters" or extremists.

Gezi Park is like this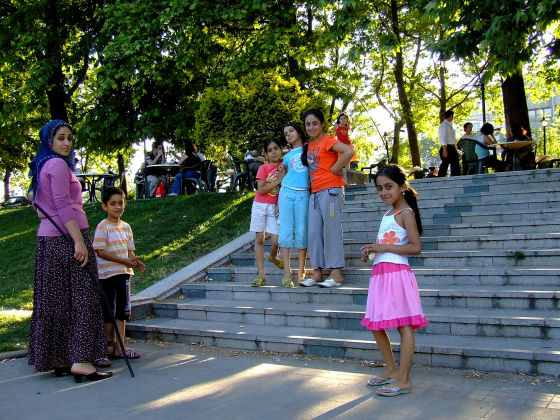 ByRobin robokow

I saw Taksim Square from the sky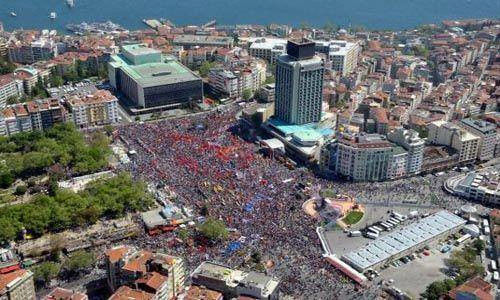 ByGigi Ibrahim

People who set the flag of Turkey that seems to be bright red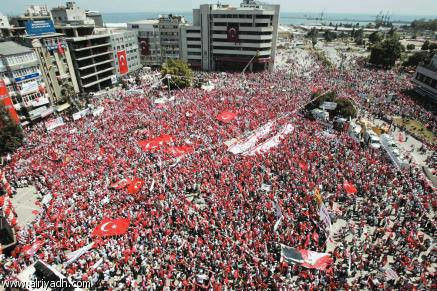 ByGigi Ibrahim

A woman standing in front of an armored car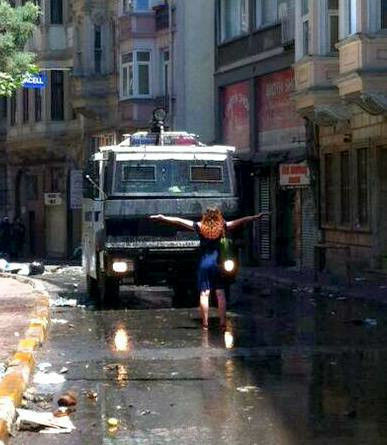 ByGigi Ibrahim

Because this is just a crowd ......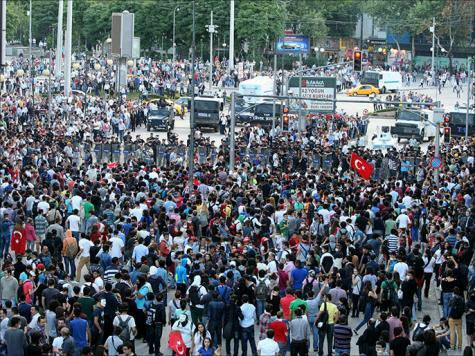 Byالصحفي.

The government is running demo suppression units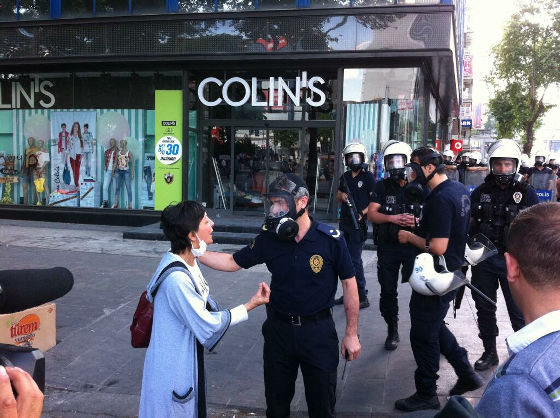 ByAnonymous

Fierce collision between demonstrators and suppression force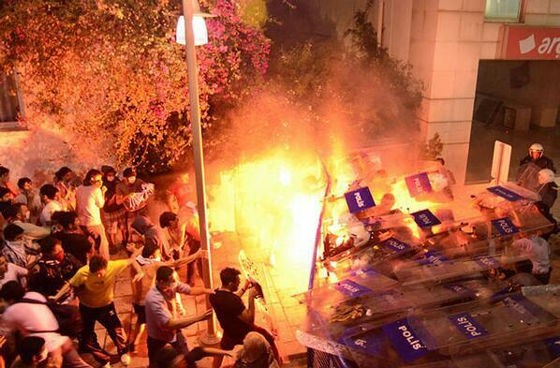 ByOccupy Congress

After collision, capsule of gas bullet left on the road.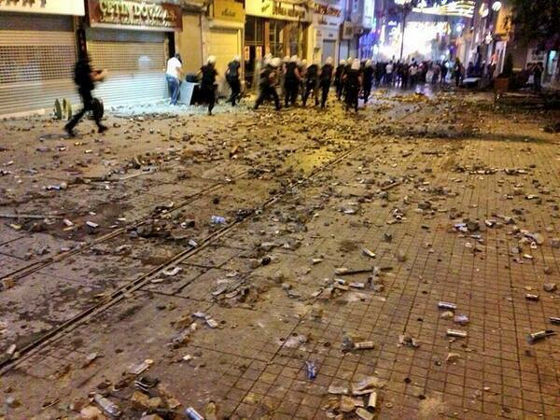 BySpyros gkelis

Not only in Istanbul but also in Izmir the demonstrators are gathering like this.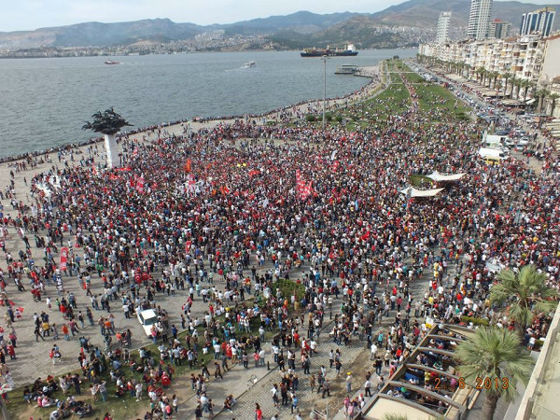 ByGigi Ibrahim

There are movies that the crushing force stepped into the site just, but it seems that it seems only to be handed out to an irrelevant person at all.

İzmir Gündoğdu Meydanı direnişi - YouTube


Because the Turkish state-owned media has ignored these protests and has flowed past documentary programs, there are also aspects of "truth reporting" being centered on social media. Tweets such as what the things are done in Istanbul at all by the people living in the field and the press entering the site are flowing like this as follows.


# TurkeyProtesters shield themselves against water cannon blast. Latest @ReutersPhotos:Bit.ly/17 dGLIFTwitter.com/nycjim/status/...

- Jim Roberts (@nycjim)June 5, 2013
Full sequence of @ReutersPhotos of Woman in Red pepper-sprayed in# Turkey.Bit.ly/15 EbewkTwitter.com/nycjim/status/...

- Jim Roberts (@nycjim)June 4, 2013
Um RT @Paintaleقوم فچچ يا# اردوغان.. هذي انقرة تشتعل .. نزل مرتزقتك للقمع!# تركيا# تركيا _ تنتفض# Bahrain# Bh# TurkeyTwitter.com/PainTale/statu...

- themba (@ themba)June 5, 2013
More Images from# TurkeyThis is what a Revolution looks likeTwitter.com/An0nkn0wledge/...

- AKilluminati (@ An 0nkn 0 wledge)June 6, 2013
"@Vodoo 21: Lawyers protesting in the hall#occupygezi# Turkey@Istanbul#IstanbulTwitter.com/vodoo21/status...

- 학정 ซ [KTX 민영화 최대] (@ KTX 9401)June 5, 2013
Dozens arrested in# TurkeyOver protest tweetsOn.rt.com/oucbme#WeAreGezi#OpTurkeyTwitter.com/RT_com/status/..."Twitter.com/70torinoman/st...

- Viva la causa! (@ 70 torinoman)June 6, 2013
RT @BowenbbcAnti tear gas gear#geziStyle ... Swimming goggles and Guy Fawkes masks#geziparkTwitter.com/BowenBBC/statu...# Turkey

- Cara Swift (@ cswift 2)June 5, 2013
Turkey 's uprising shakes Erdogan' s power:Presstv.ir/detail/2013/06...# TurkeyTwitter.com/An0nkn0wledge/...

- AKilluminati (@ An 0nkn 0 wledge)June 6, 2013
Man is hit by a jet of water as riot police use a water cannon to disperse protestors in#Ankara# Turkey#occupygeziTwitter.com/gi_syrian/stat...

- Ms. G (@ gi_syrian)June 4, 2013
"@Vot99: Its no longer a protest, its starting to become a Revolution# Turkey# TaksimTwitter.com/VOT99/status/3..."# Tunisia

- Nabil (@ sanjuane)June 5, 2013
# Turkey# Samandağ05.06.2013#WeAreGeziTwitter.com/Syria__Truth/s...

- Suriye Gerçekleri (@ Syria__Truth)June 5, 2013
Más de 100 antidisturbios de Erdogan se preparan para las protestas de hoy en#Estambul# Turkey# OccupyGenziTwitter.com/AMIZPE/status/...

- AMIZPE (@ AMIZPE)June 4, 2013
@MahirzeynalovAnd while your at it Give commendation to these Three .. Riot police helping an Old Lady!# TurkeyTwitter.com/MahwishKD/stat...

- Mr. Mahwish ZK (@ MahwishKD)June 5, 2013
PHOTO:# TurkeyProtestors set fire to barricades as they clash with policeOn.rt.com/2dow77# DiirengeziparkiTwitter.com/RT_com/status/...

- RT (@ RT_com)May 31, 2013
Riot police use tear gas to disperse protesters at Taksim Square.#WeAreGezi# TurkeyTwitter.com/LeftHandOfTiw/...

- Left Hand Of Tiw (@ LeftHandOfTiw)June 6, 2013