Really usable cosmetics "Sailor Moon R Miracle Romance Shining Moon Powder" reservation commences, rush to access the official website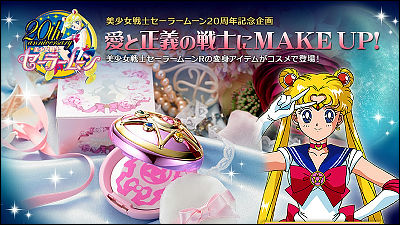 In a sense meaning "Moon Crystal Power! Makeup!" Has really appeared as the first transformation item of the cosmetic series "Miracle Romance" (Miracle Romance).

Pretty Soldier Sailor Moon R Miracle Romance Shining Moon Powder | Premium Bandai | Bandai Official Website
http://p-bandai.jp/creerbeaute/item-1000082144/

It is made into a prestressed powder with a crystal star brooch essential to the transformation scene, and stuck to the details, such as the mirror frame pattern and the phantom silver crystal print of the powder jump prevention sheet, faithfully reproducing the toy at that time.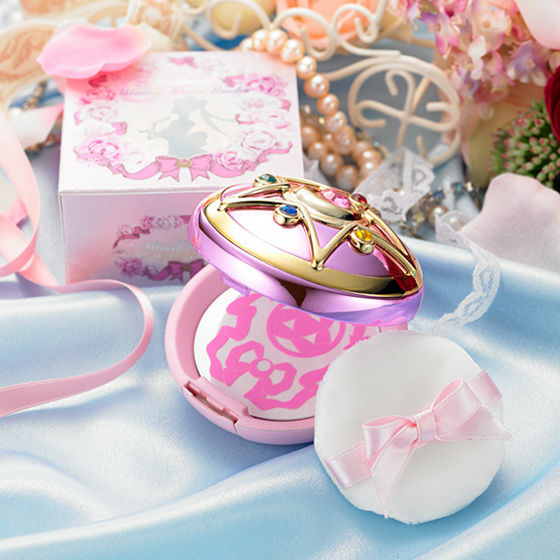 The box is fairly pretty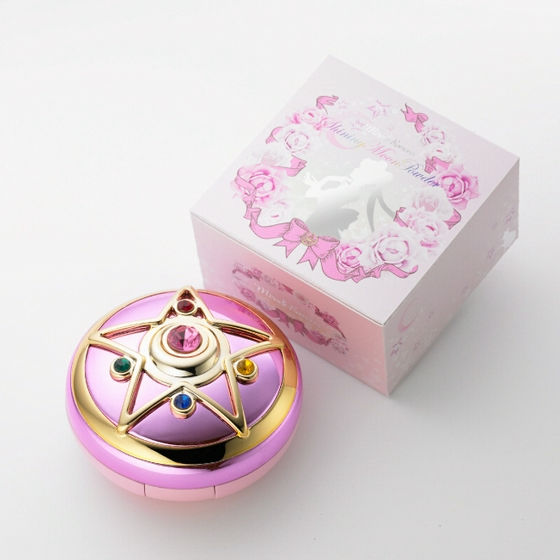 Also sticking to the ingredients, sebum adsorbing ingredients are properly compounded, sebum is suppressed, shrinkage is prevented, moisturizing ingredients (hydrolyzed collagen, acetyl hyaluronic acid Na, ceramide 3) are also compounded, and furthermore one pink shimmering bright glossy finish It is possible to produce skin.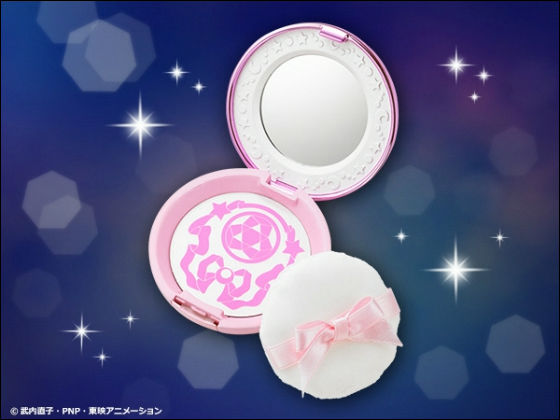 Specification that the scent of Princess Floral spreads when opening the compact lid.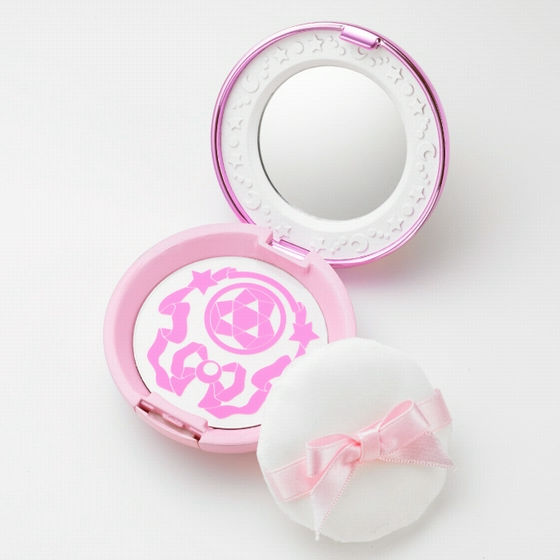 The reservation start from 12 o'clock today, the shipping schedule in October 2013, the price is 3980 yen including tax, the official site accepting the reservation is flooded with access at the time of article writing and is in a heavy state.