Galaxy S III exploded during charging and just before the flames, the battery expanded to the bread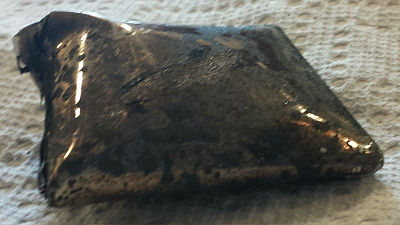 One night, when I connected the cable to charge the user while the Galaxy S III user was sleeping, an incident occurred that an hour later Galaxy S III exploded so that the smoke would rise It was. This user came up quickly and extinguished with water, so it did not get important, but the battery of the Galaxy S III bulged up quickly.

My Samsung Galaxy S3 exploded last night while I was sleeping.: Android
http://www.reddit.com/r/Android/comments/1f5hoq/my_samsung_galaxy_s3_exploded_last_night_while_i/

This is what Reddit user reported by vizionx 1208.

On the evening of May 26th, vizionx1208 charged the Galaxy S III I was using, I sat next to myself while sleeping with the cable connected. I saw vizionx1208 waking up with a loud acoustic sound and a gentle sound 3 hours and 15 minutes after falling asleep for about 1 hour, it was a figure of Galaxy which raised a lot of smoke and mokumoku, a strange smell in the room was doing.

Mr. vizionx1208 in the state of bedridden jumped out of bed and turned on the light, it was just where the Galaxy was going to burn, so in a panic, I put fire in the glass and extinguished and asked my brother for help.

Scorched Galaxy S III rolling on the bed.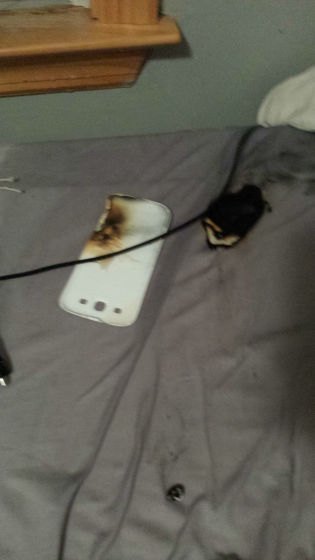 The mattress burned black and it seemed that it was almost burning.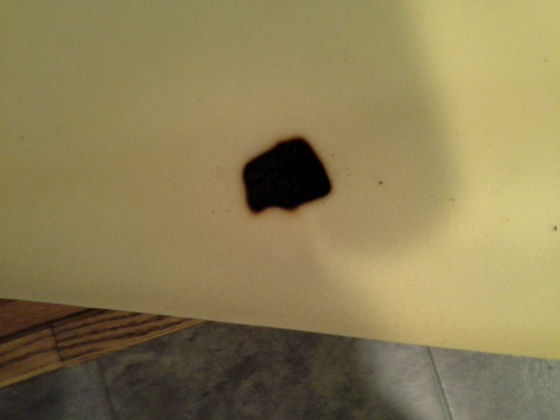 Collected body and battery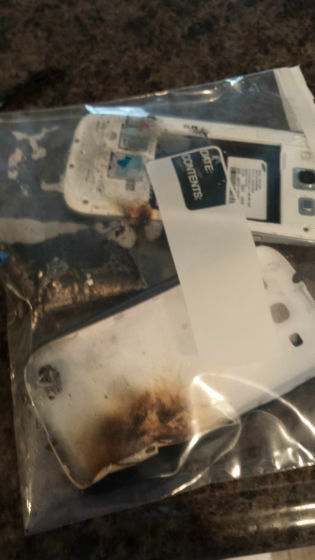 The battery does not keep its original shape.



It is swollen like a pocket tissue.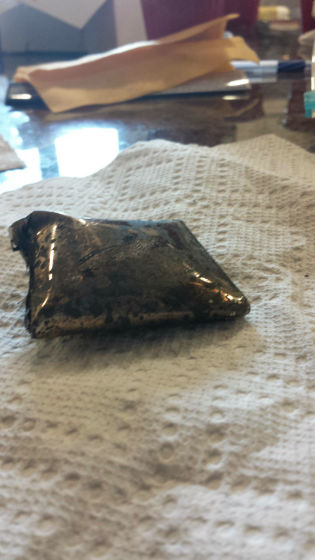 In a series of fuss, vizionx 1208 suffered minor burns on his fingers. The pictures are processed, and clicking will remove the blur. There is no glove, but marks of a square burn with pink are left on the belly of the finger.



Vizionx1208 did not know what to do, reported what happened anyway in Reddit. A Reddit user got the advice "I should contact Samsung" and I am talking with Samsung on this matter now.

Pictures of the burned Galaxy S III and bulged battery pack upgraded by vizionx1208 can be seen from the following.

Photo Album - Imgur
http://imgur.com/a/9zxZK

Photo Album - Imgur
http://imgur.com/a/FxGzj