7 inch waterproof dust tablet with stylus pen "AQUOS Pad SH - 08E" haste photo & movie review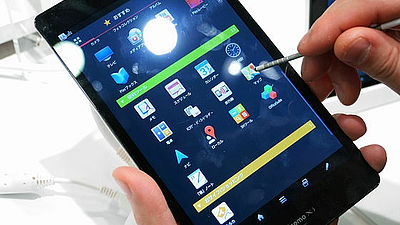 FlipboardThe size is 190 x 107 x 9.9 mm, the weight is about 285 g, the main display is 7 inches 1200 x 1920 (323 ppi), the CPU is 1.7 GHz quad core (APQ 8064 T), the battery capacity 4200 mAh, ROM Is 32 GB, RAM is 2 GB, the outside camera is 8.1 million pixels, the inside camera is 2.1 million pixels, OS is Android 4.2, infrared · Bluetooth 4.0 · waterproof and dust-free tablet is "AQUOS Pad SH-08E"is.

New product list: AQUOS PAD SH-08E | Main features of the 2013 summer model | Products | NTT DoCoMo
http://www.nttdocomo.co.jp/product/2013_summer_feature/lineup/sh08e.html

So arrive at the booth



The size of 7 inches is about the same as Nexus 7 or iPad mini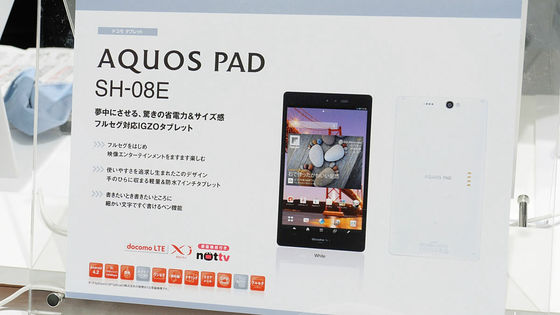 It will be like this if you have it in hand, Flipboard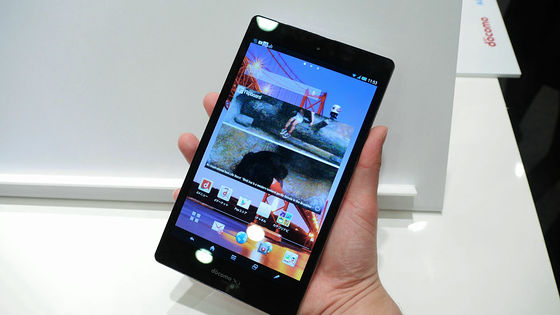 back



Camera part



Top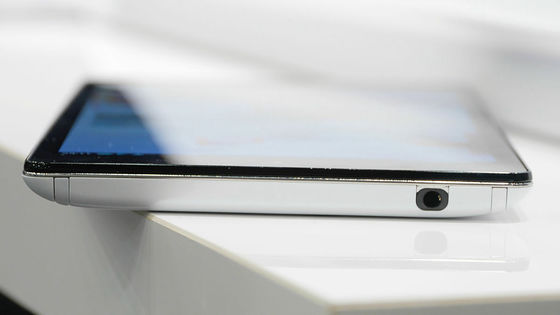 Bottom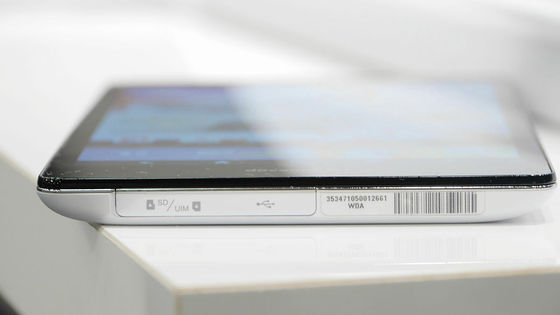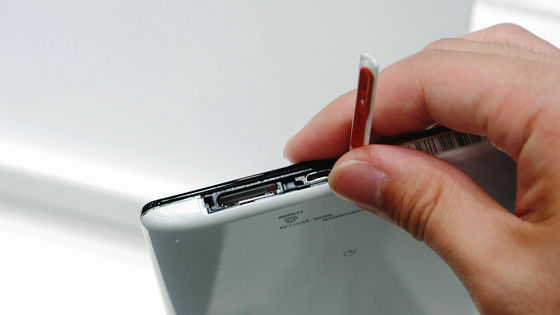 side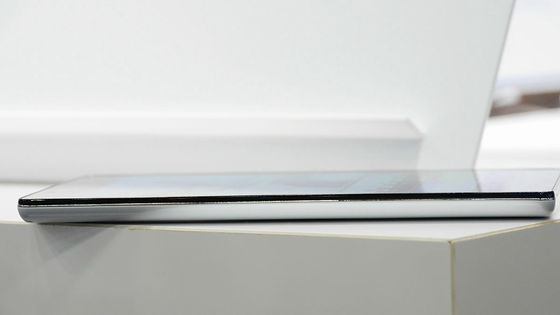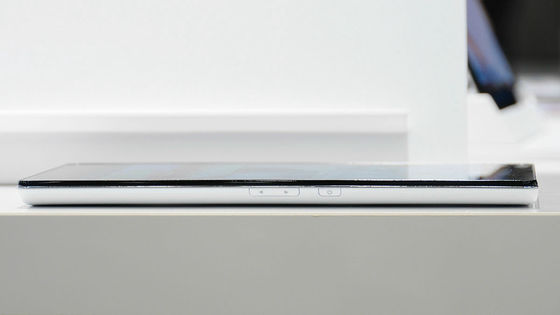 Placed in the enclosed desktop holder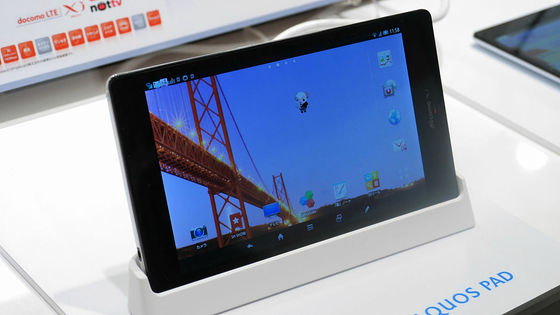 You can extend the antenna to watch full-seg, place it in a desktop holder, you can also connect the antenna cable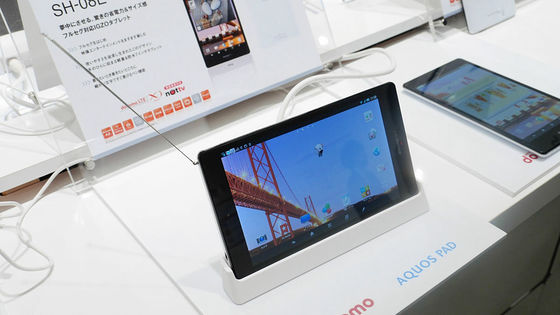 Antenna part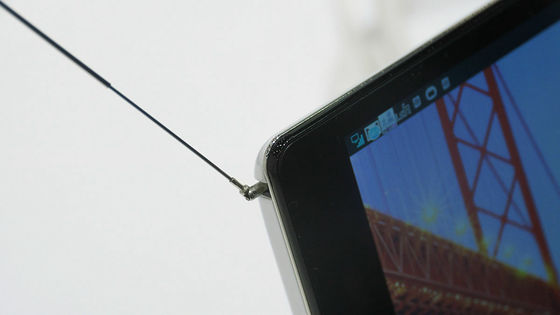 Full seg on the left, one seg on the right, compared to this, there is a difference in image quality.

"AQUOS Pad SH - 08 E", full seg on the left, one seg on the right - YouTube


Functionally equipped with Osaifu-Keitai and other hover functions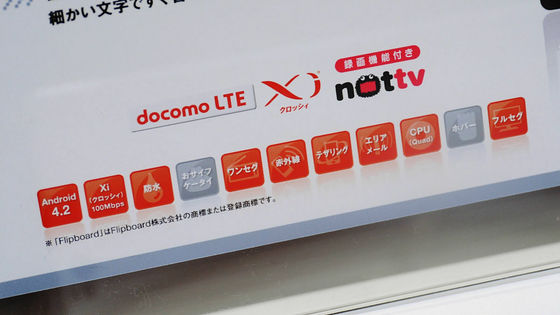 Compared to the iPhone it will look like the size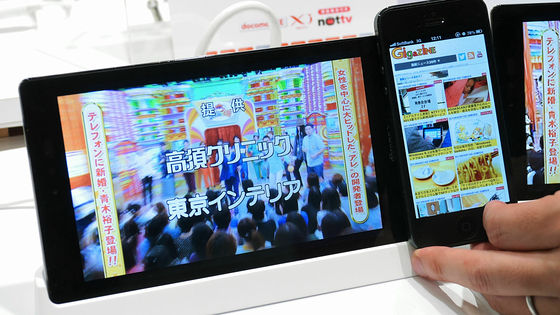 Built-in stylus pen on the opposite side of the antenna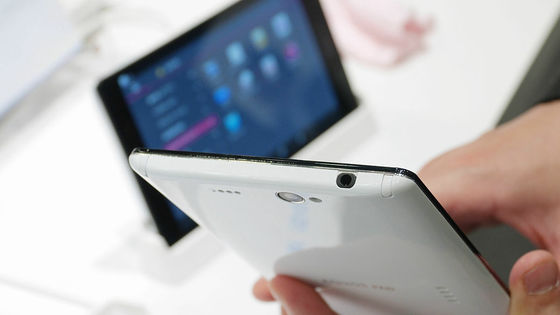 I can retrieve it all the time.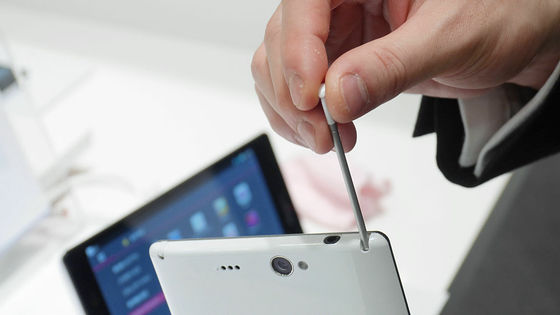 I will try using the original application "handwritten" notes that can be directly handwritten on a map, web page, lock screen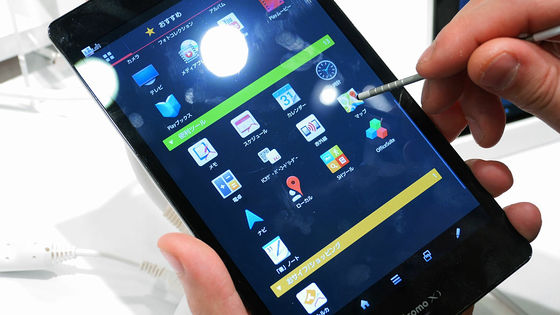 Google map display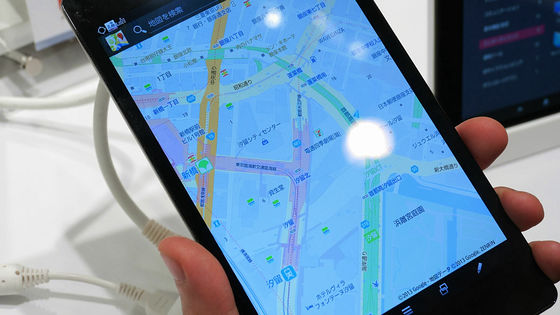 Menu appearance from the bottom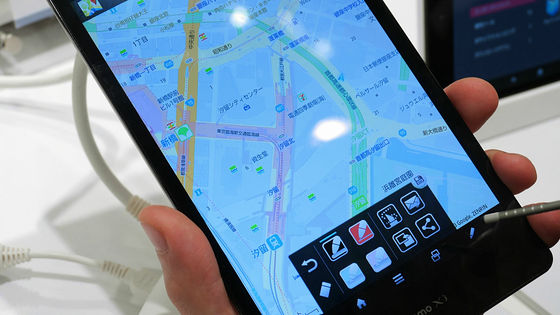 Choose pen tip, color, transparency ... ....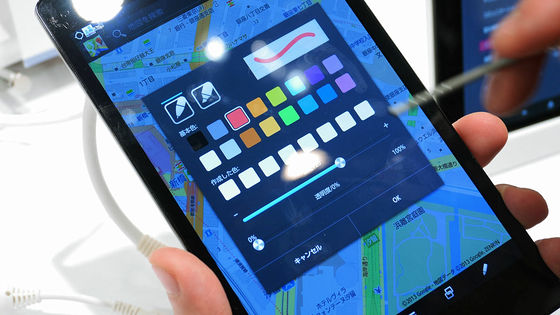 Can write like this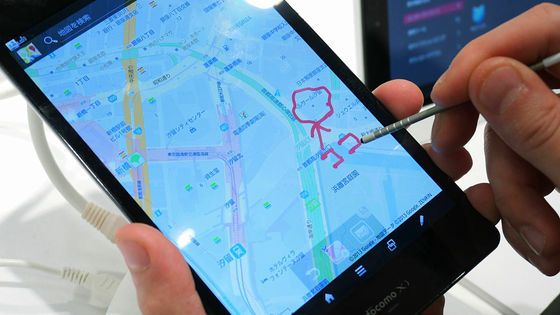 After writing, it can be shared and saved as PNG image · PDF file.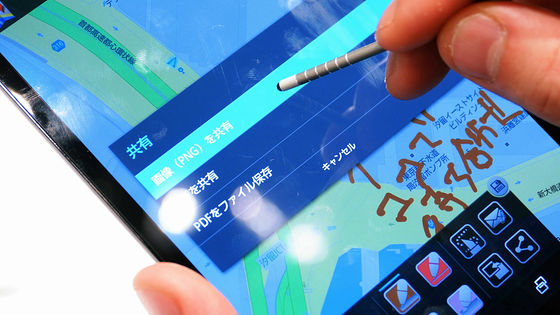 It is also possible to pass it to another application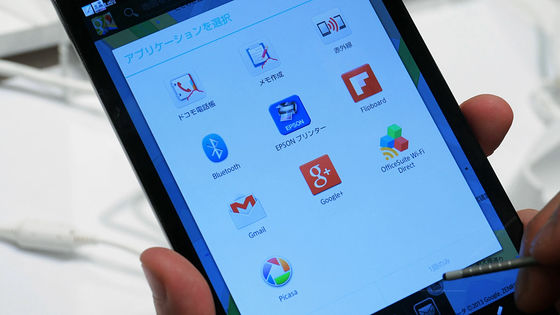 You can understand the atmosphere in general if you look at the way you actually use it.

"AQUOS Pad SH-08E" original handwritten original application "Koku" note - YouTube


In addition, the release schedule is late July.