A map summarizing the incidents and accidents related to North Korea that occurred after the Korean War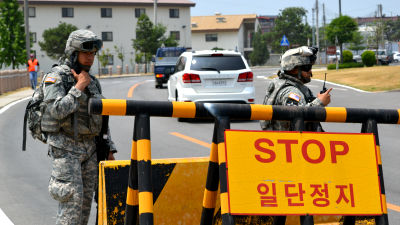 ByUSAG-Humphreys

North KoreaDisturbing countries that are monitoring trends by putting ballistic missiles 'Musudan' out of the hangarAnd actuallyAn erroneous information e-mail that a missile was fired is sent to the airport facilityIt seems that tension is rising day by day, such as missile problem.

However, this is not the first time that the Korean Peninsula has fallen into a state of tension, and incidents occur around the world. Guardian puts that data together on Google Maps and publishes it.

North Korea v South Korea: every incident mapped | World news | guardian.co.uk
http://www.guardian.co.uk/world/interactive/2010/nov/23/korea-incidents-map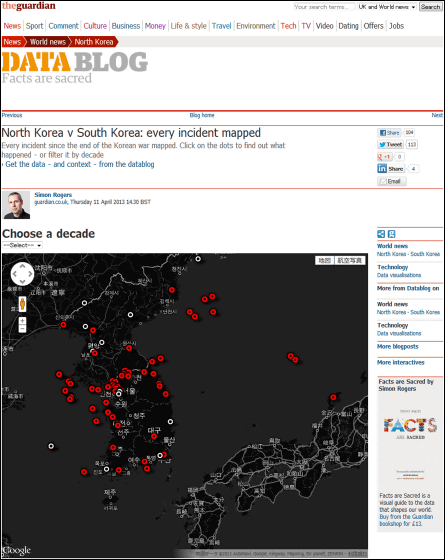 When you click the mark on the map, you will see when and what kind of incident occurred. As famous, 31 special forces of North Korea infiltrated Korea in January 1968Attempted Case of Blue Housethere is. There were 68 Korean soldiers, police officers and civilians who were sacrificed at this time. Meanwhile, most of the special forces were shot dead, but one was arrested and interrogated, the existence of North Korea special forces became clear. Incidentally, it is registered as "January 1, 1968", the special troops infiltrated on January 21, and a sweeping strategy was carried out for two weeks thereafter.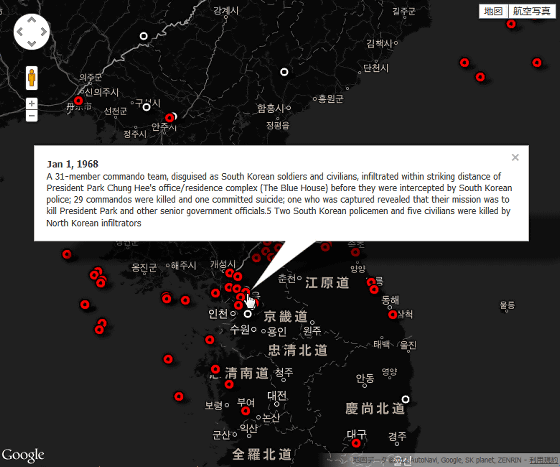 In December 1969, North Korean intelligence officials said that Korean Air aircraft would land on the North's airfieldKorean Air Aircraft YS - 11 Hijack IncidentOccurred. North Korea's announcement was "The aircraft pilot exiled to North Korea", 39 of the passengers were repatriated in February 1970, but the remaining four passengers and seven crew members are now back Is not ...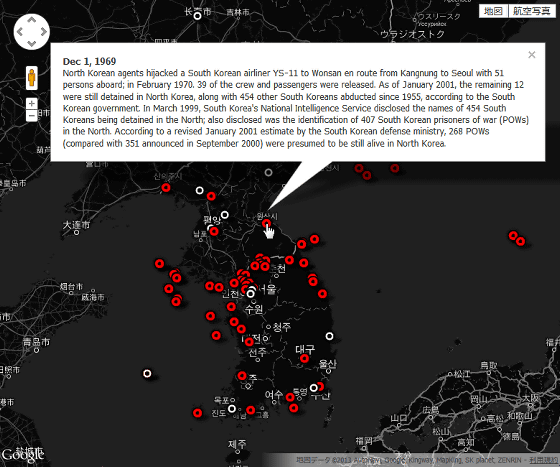 In September 1986, a time bomb terrorist attack occurred at Gimpo International Airport and five people died. Although there was no crime statement, I am convinced that the Korean authorities were established by the North Korean agent.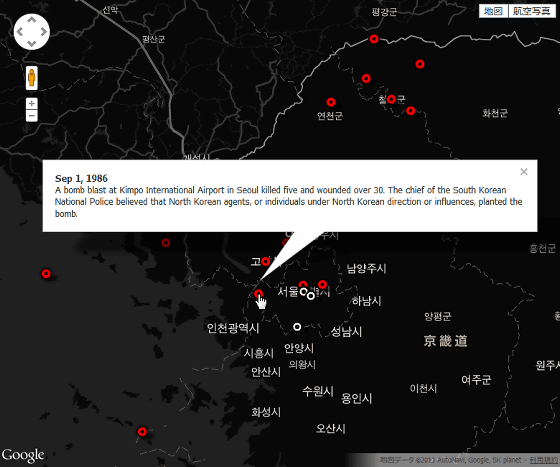 The "incident" is not limited to the Korean Peninsula. In 1999, the Maritime Self - Defense Force found two shipwrecks off the Noto Peninsula and made a follow - upUnidentified vessel off the Noto peninsulaOccurred.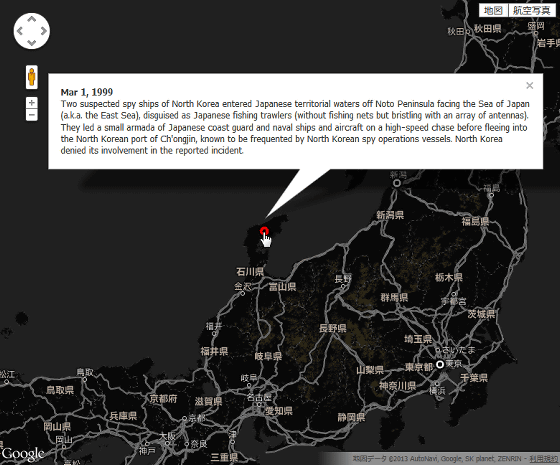 In this way various incidents are occurring all over the world. By the way, the red circle is a military relationship, the white circle is a non military thing such as diplomatic relations.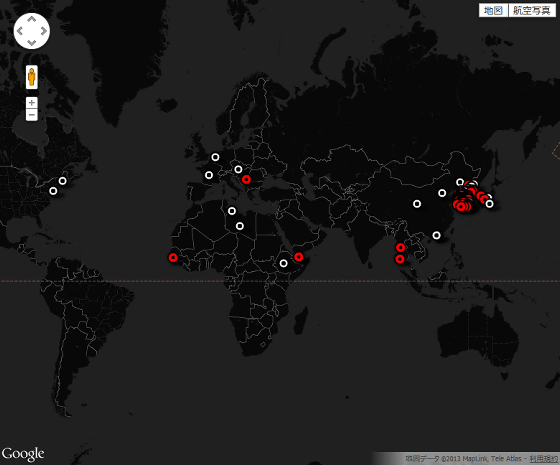 It is also possible to see it by age when the incident occurred in the menu on the upper left of the map.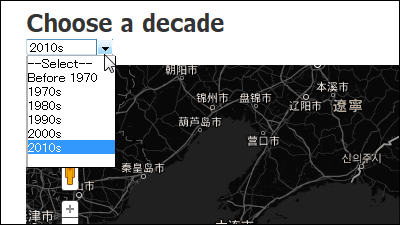 The contents of registered data are published in Google Fusion Tables.

Incidents between north and south Korea - Google Fusion Tables
https://www.google.com/fusiontables/DataSource?dsrcid=317611