Mouse "Mycestro" which operates by moving a finger in the air like a conductor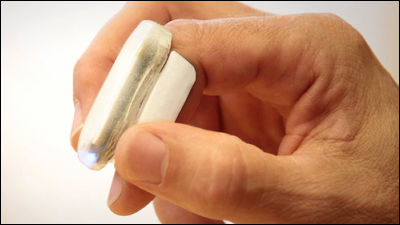 Instead of operating with 2D on the desk etc., a 3D mouse which can be operated by moving fingers in the air like a conductor is "Mycestro"is. It is made based on the idea that the mouse can be used even if you can not secure enough space on the go, etc., Attach the main body to the finger with the strap, connect it with the PC with Bluetooth and use it.

Mycestro ™, The Next Generation 3D Mouse by Nick Mastandrea - Kickstarter
http://www.kickstarter.com/projects/mycestro/mycestrotm-the-next-generation-3d-mouse

Mycestro is not operated by holding with hand, but a mouse attached to your fingers.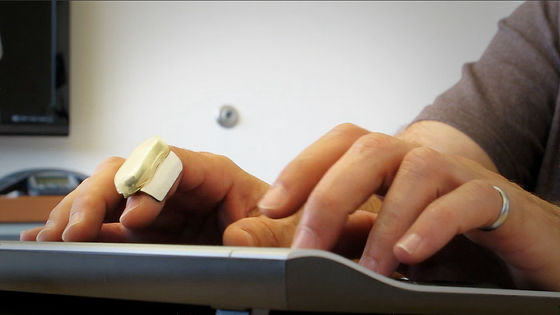 Just by lightly pushing the button on the thumb side at the time of clicking OK.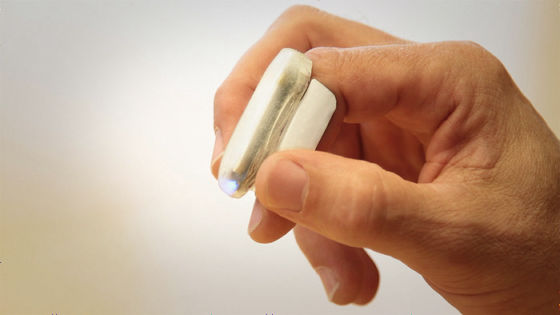 When you move your finger in the air, the sensor senses and the cursor moves on the screen, so you can drag and drop by pressing the button while moving the index finger like the conductor.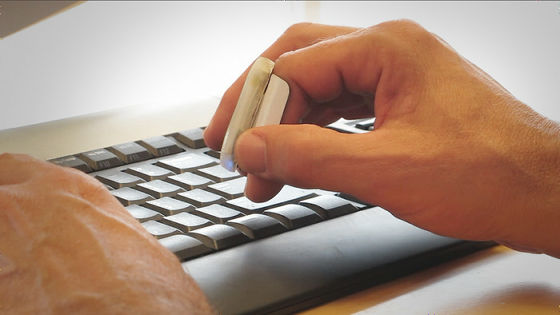 You can see how you actually use the mouse from the following movie.


This is Nick Mastandrea who is developing.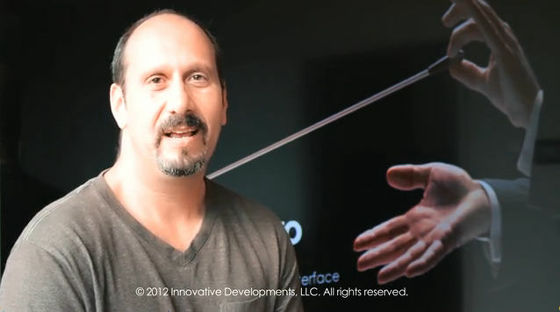 When you move your finger while pressing the button of Mycestro you attached, the blue light is lit.



There are three buttons on the side of Mycestro, it is possible to click and right click.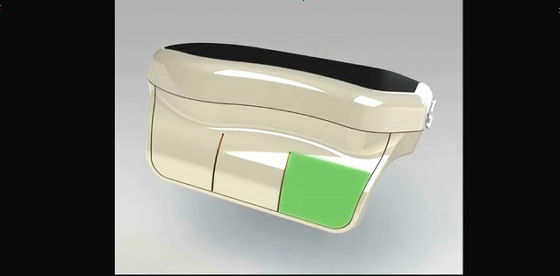 By sliding your finger over the three buttons, you can scroll the screen.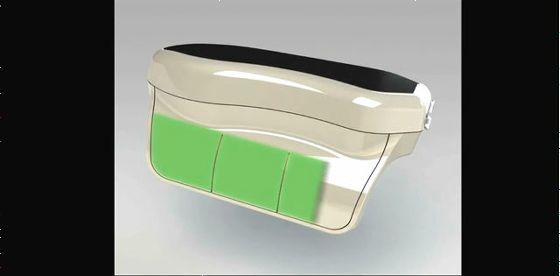 Connect with Bluetooth within the range of about 10 m with the PC and charge it with USB. In addition, it is possible to use for 8 hours with one charge.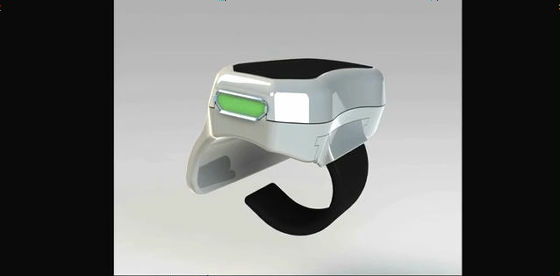 It is like doing the Internet.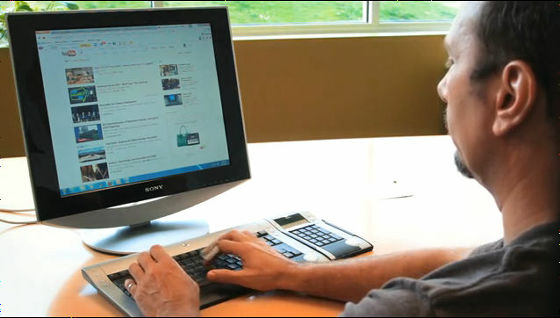 Of course you can copy and paste sentences easily.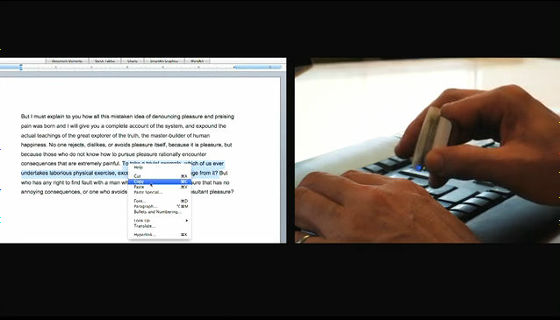 It is also possible to slide the screen by moving your finger without touching the screen.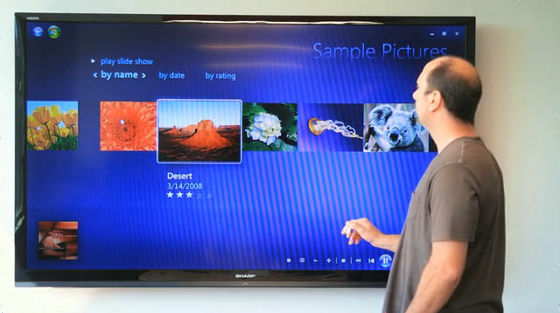 You can also play games by tapping the forefinger and thumb.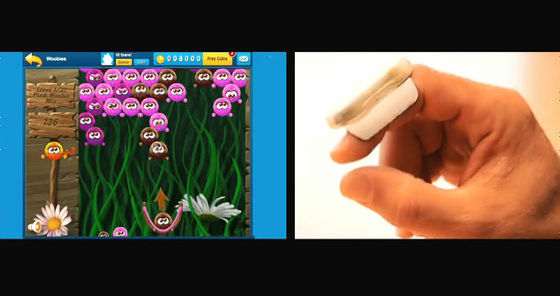 Slide the button to zoom in or out.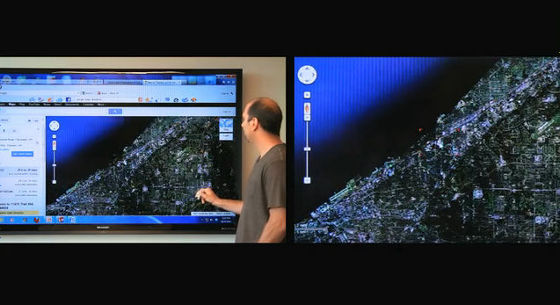 When using, first attach the clip to the mouse. There are two kinds of clips so that they can be used properly according to the size of fingers.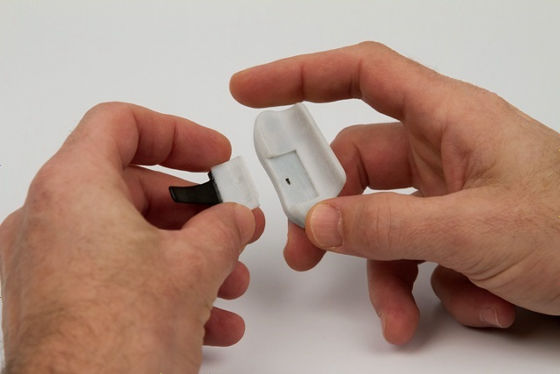 Hit the mouse with the clip on your fingers ...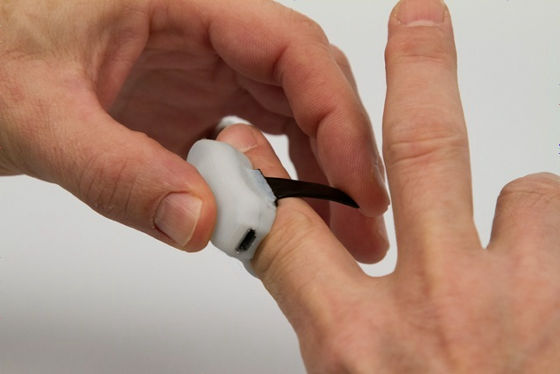 Prepare by wrapping the strap around your finger.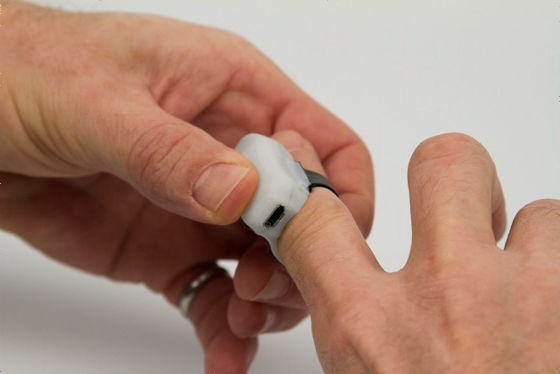 You can now use the mouse.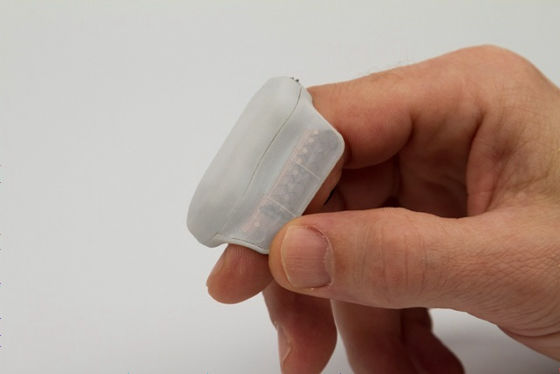 Besides white, there are cyan, magenta, yellow and black as the body color.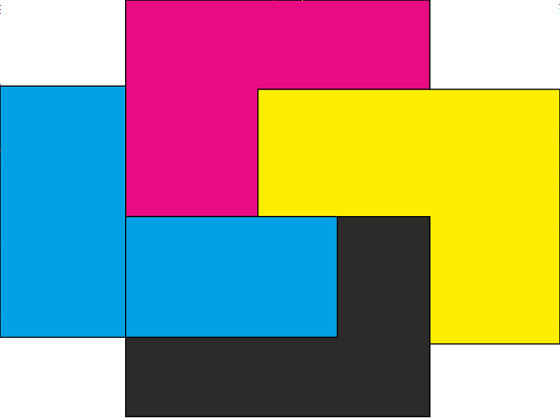 The environment setting screen looks like this.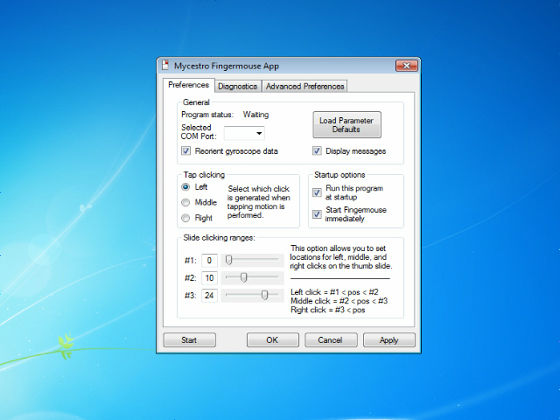 Although Mycestro is currently recruiting investment for commercialization, it has already attained the target amount of 100,000 dollars (about 9.3 million yen), and it is nearly certain to commercialize it. If you capitalize more than $ 79 (about 7400 yen) you can get one of Mycestro in White and if you invest more than $ 99 (about 9,200 yen) you can choose from 4 colors of Magenta, Cyan, Yellow, Black I can chose. Shipping is scheduled for October 2013, and if you order from outside the United States, you need $ 10 extra as a shipping cost.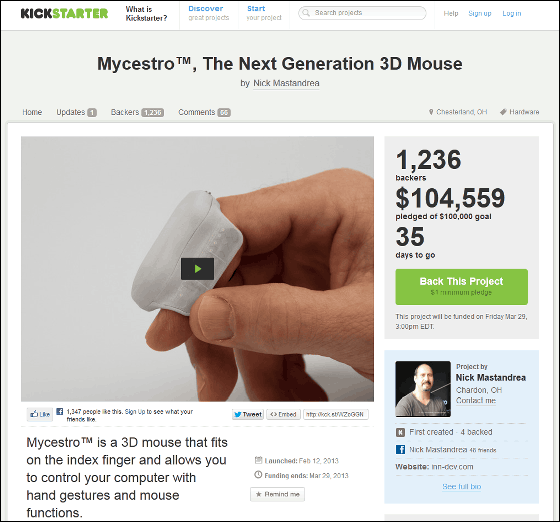 The deadline is 4:00 AM on March 30, 2013 Japan time.

· Continued
"Mycestro" - you can move the cursor even if you are lying on the floor just by moving your fingertip in the air and without placing the mouse - GIGAZINE