Full body moveable "Lupine The Third" & "Daisuke Dimension", three-dimensionalized with first series version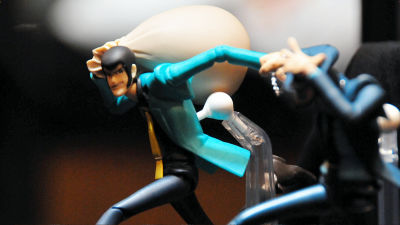 Anime"Lupin III」Is currently broadcast once a year TV specials have been continuing for 23 years since 1989, a popular series more than 40 years since counting from the start of the 1971 television anime series 1. In the wonder festival 2013 [winter], Lupine of that first series and Aibo / Daisuke Dimension are "Revoltech Yamaguchi"Is three-dimensionalized,UNION CREATIVE INTERNATIONALIt was on display at the booth.

In line with the release of Revoltech Yamaguchi Series No.129 "Lupine The Third", Series No.098 "Dimension Daisuke" will also be re-released. It will be released simultaneously on February 15, 2013.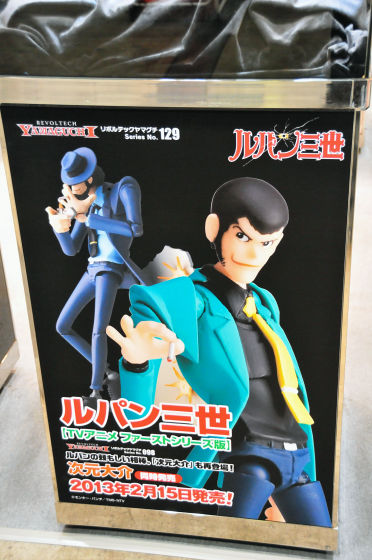 Lupine & dimension that keeps treasure and runs away at once. Lupine has an unbelievable smile while being handcuffed, dimension holds his hat a bit desperate.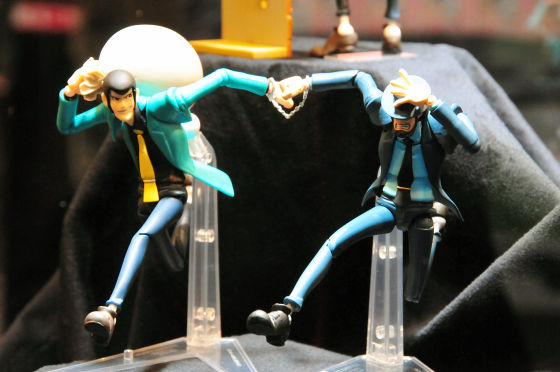 It seems that he managed to escape to the hideout safely.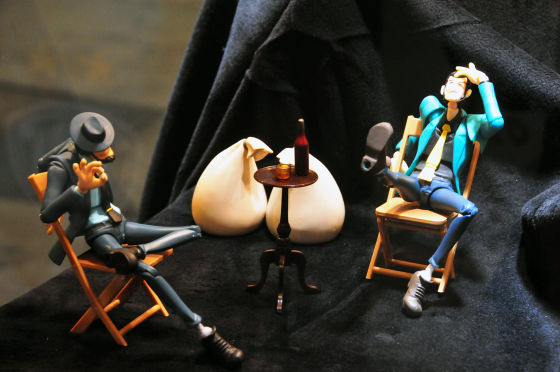 Dressing dimension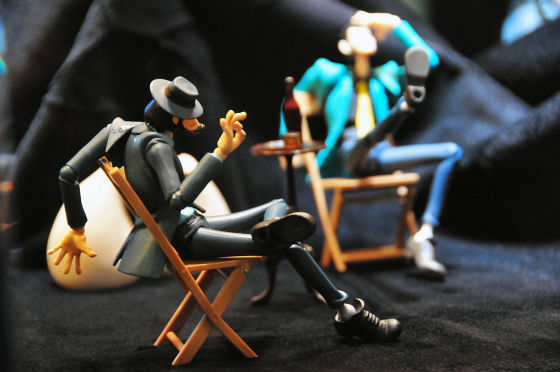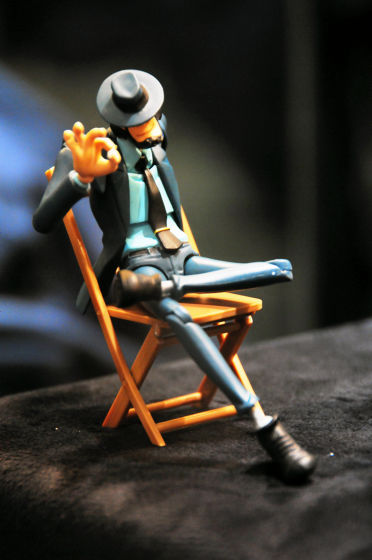 Lupine is also in a good mood.



On the other hand, such a serious expression as well. There are three types of facial expressions: a serious face, a laughing face, and a grueling, and an optional hand opens, hands and tobacco handles, dolphin water guns, handles, handguns, possession, wine bottles and whiskey glasses.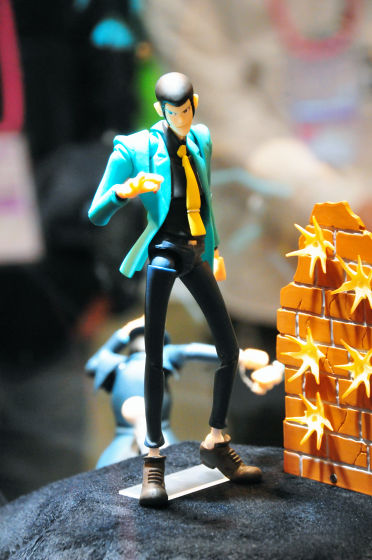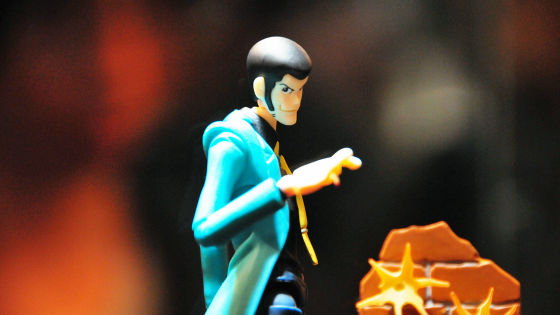 Dimension during loading of the next bullet.