Apple began offering iOS 6.1, increasing the number of LTE compatible carriers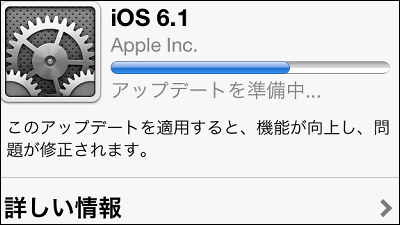 Apple has released "iOS 6.1" which is the latest iOS update. This will increase the number of LTE compatible carriers by 36 companies worldwide on the iPhone. Updated devices are iPhone 5, iPhone 4S, iPhone 4, iPhone 3GS, iPad (3rd / 4th Generation), iPad mini, iPad 2, iPod touch (4th and 5th Generation).

Apple - Press Info - Apple Updates iOS to 6.1
http://www.apple.com/pr/library/2013/01/28Apple-Updates-iOS-to-6-1.html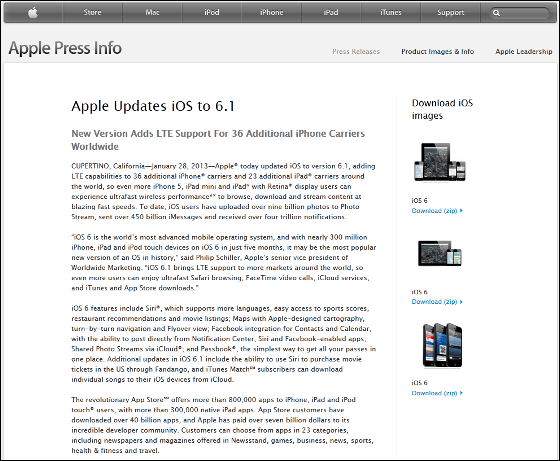 The number of carriers supporting LTE will increase by 23 companies on iPad too. This will enable users using more iPhone 5, iPad mini, iPad's high-definition Retina display models to be able to enjoy browsing, downloading, content streaming etc. via "super high speed" wireless communication. Apple is appealing.

IPhone 5 at hand is iOS 6.0.2.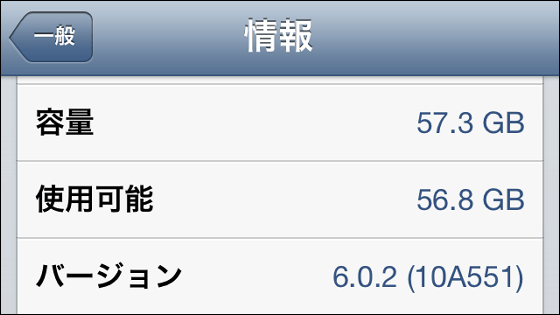 I will update it at once. In addition to an increase in LTE compatible carriers, iTunes Match registered members are now able to download individual songs from iCloud, and a reset button for advertisement identifiers has been added.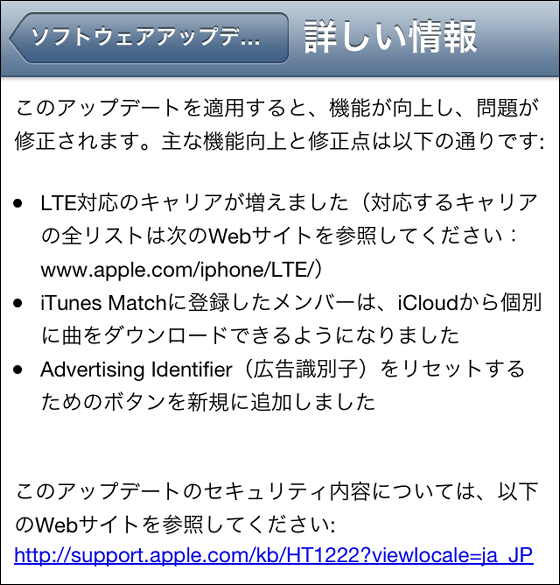 File size is 107 MB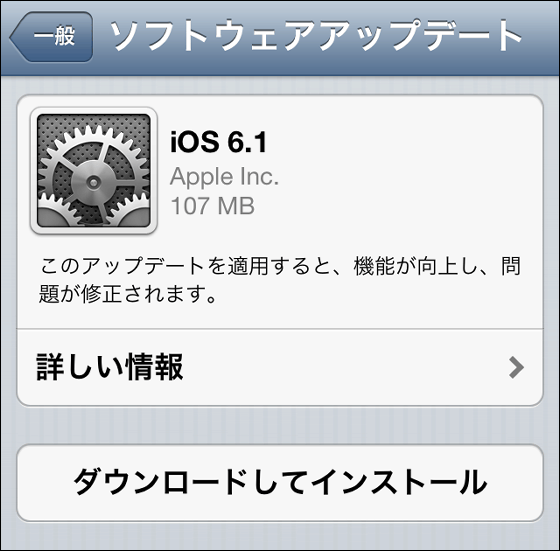 The download ended in about 2 minutes if it was handy environment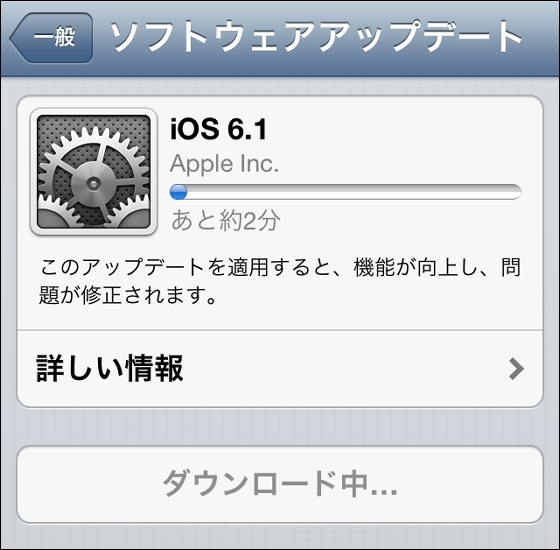 "Preparation for update" takes longer than downloading.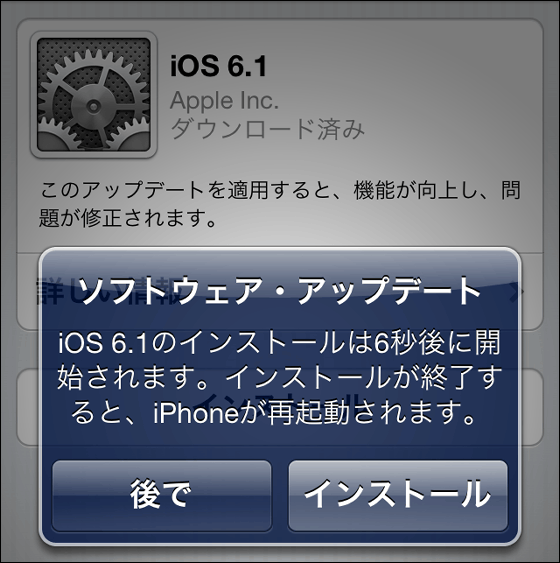 Update complete. However, since it has been iOS 6 before, the screen is the same.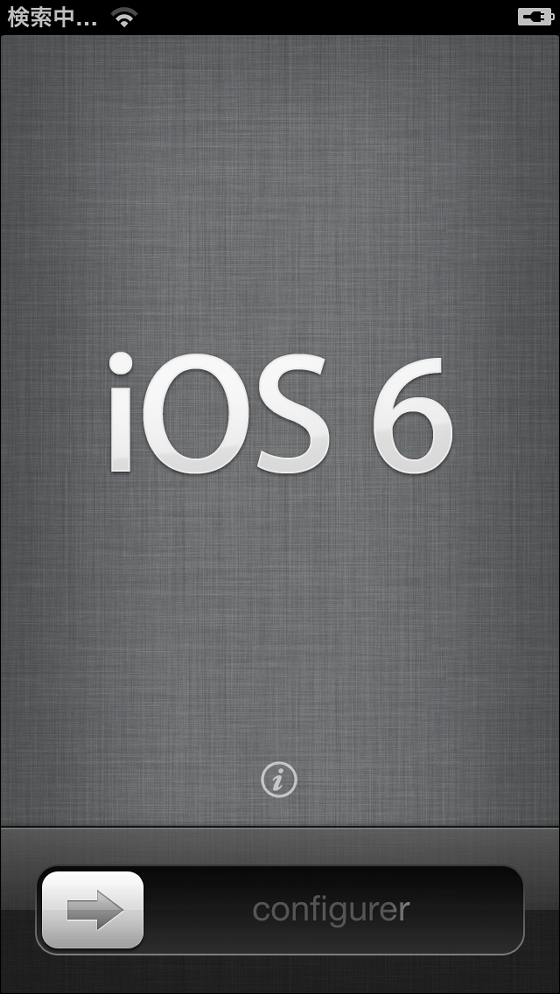 This is the latest version.