"Aquaponics Kit" which grows herbs without cleaning unnecessary and clean of the fish swimming aquarium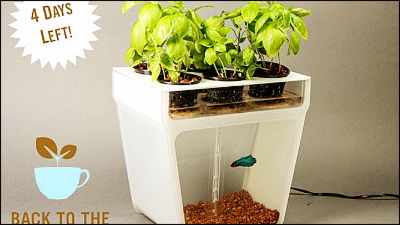 A fish tank that needs to be cleaned as a simple dirt, reuses it as herb fertilizer, and a water tank & planter that can self-purify water at the same time "Aquaponics Kit". The kit comes with herbal seeds such as basil, mint and oregano, as well as fish feeds, so you can start cultivating & rearing just by plus water and fish.

Home Aquaponics Kit: Self-Cleaning Fish Tank That Grows Food by Nikhil & Alejandro? Kickstarter
http://www.kickstarter.com/projects/2142509221/home-aquaponics-kit-self-cleaning-fish-tank-that-g

You can see the actual use of the kit from the following movie.



This is Aquaponics Kit. It is 25 cm in width × 28 cm in height × 15 cm in depth.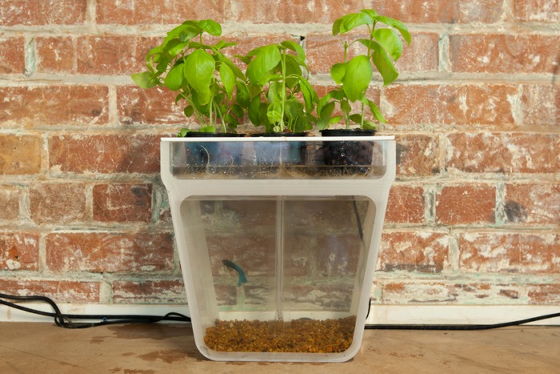 I am doing a projectBack to the RootsCompany Nikhil and Alejandro.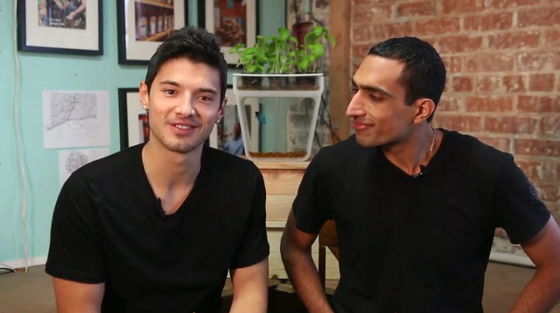 Aquaponics Kit brings up plants while purifying tank water, a tank and a planter integrated.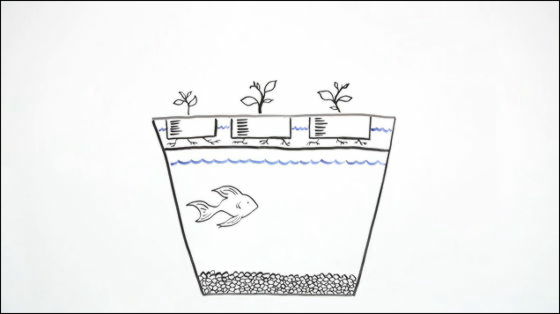 When you keep fish, water will soon get dirty with hun etc.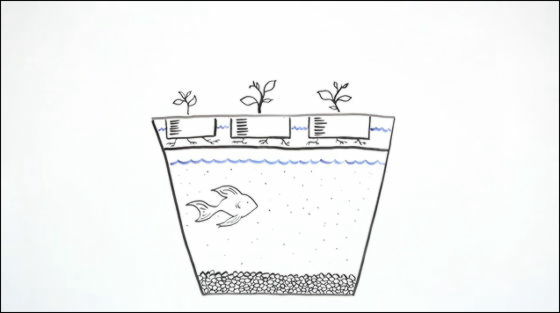 Therefore, the Aquaponics Kit pushes up the fish 's fish broken up into nutrients by bacteria and makes it a fertilizer of the planter installed on the tank.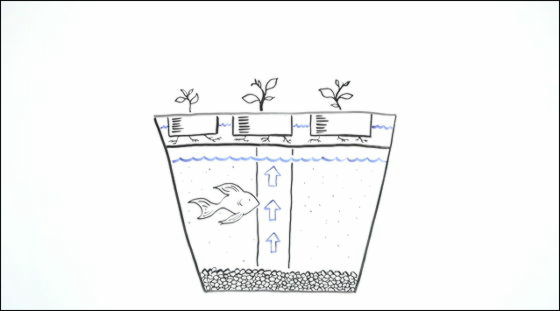 By doing so plants grew steadily without using artificial fertilizers.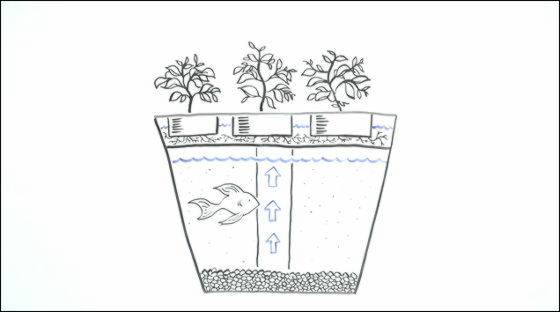 At the same time, the water purified by the plant is returned to the tank, so water is always kept clean.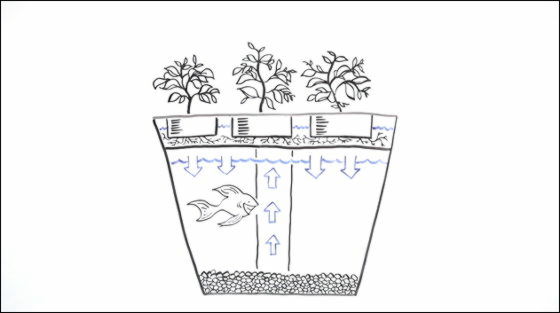 Three gallons (about 11 liters) of water enter the tank, up to 3 fish can be kept. Aquaponics Kit is made from plastic, acrylic resin and glass.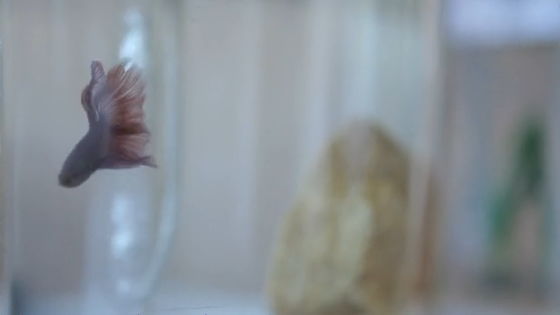 There is no soil in the pot of the plant, cultivate it only with stone.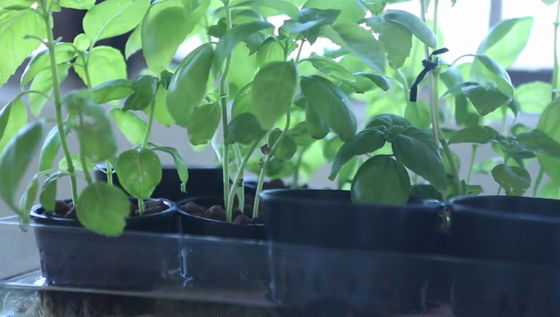 Kit contents include tank and garden top, air pump, five pots containing plant stones, mix of herbal seeds such as basil and mint, time, fish feed and water conditioner (water conditioner).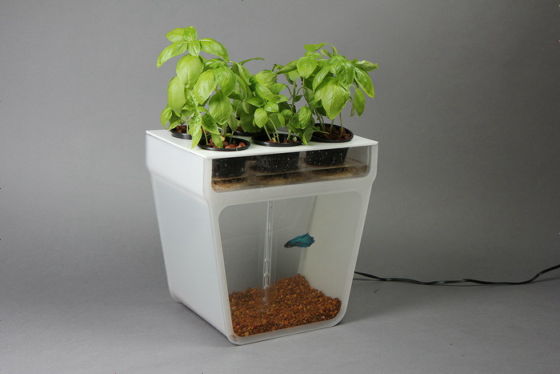 Put water and fish in the tank ......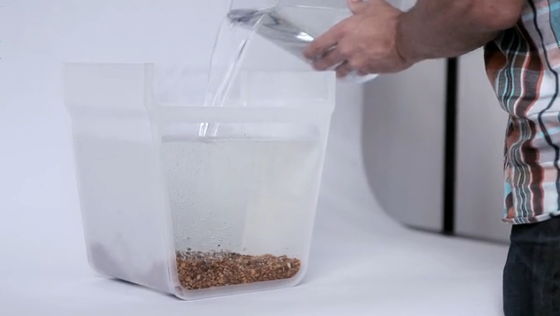 It is a specification that can start cultivation & breeding just by setting the planter.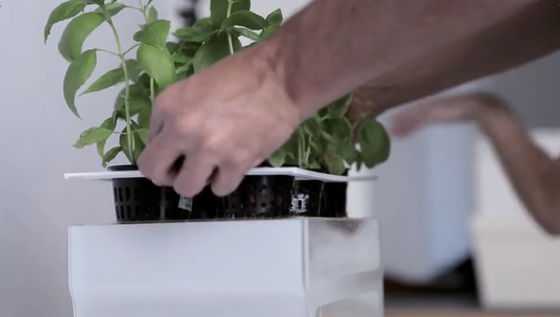 By placing an aquarium with the wall behind the window, you can get the light necessary to grow the plant while avoiding direct sunlight. When not putting on the side of the window set the clear panel on the back of the tank so that direct sunlight does not hit the aquarium and put it in the sunny place is OK.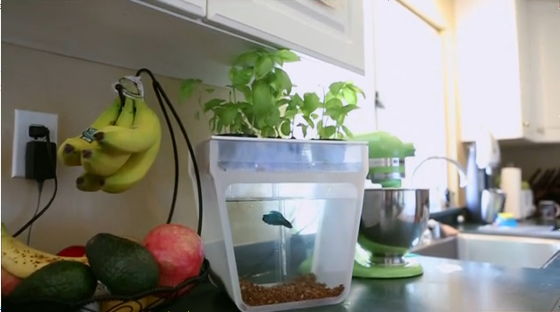 It is possible to do it from a hole attached to the planter part.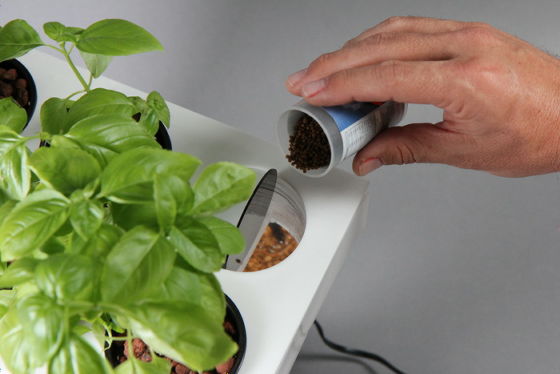 Aquaponics Kit is currently soliciting investment for commercialization. You can get one item by 50 dollars (about 4100 yen), but if you are outside of the United States you will need a separate shipping fee of $ 50. The deadline is Japan time on Saturday, December 15, 2012 at 16:59.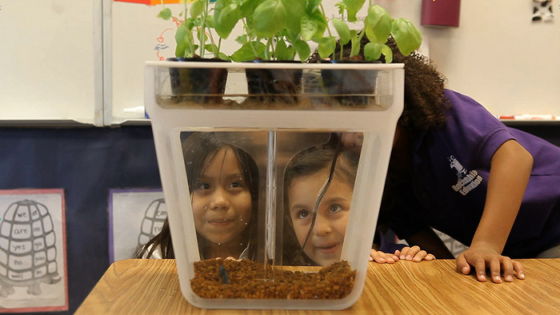 You are doing this projectBack to the RootsYou can easily harvest delicious mushrooms by waiting 10 days in your room "Mushroom KitThe same company that is making. This is an idea of ​​making delicious mushrooms from a cup of coffee, but this time we reused the fish hun, which would normally be wasted as fertilizer, and created a system to harvest herbs.

You can easily harvest delicious mushrooms by waiting 10 days in your room "Mushroom Kit" - GIGAZINE