Aquarium that can enjoy ecological aquarium without permanent exchange of water "EcoQube C"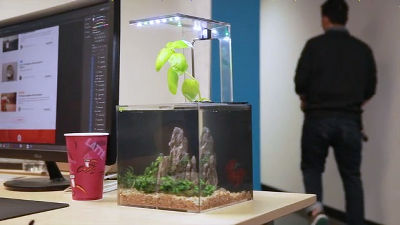 Conventional aquatic organism breeding equipmentAquariumIt was necessary to replace the water on a regular basis, but aquariums that can enjoy the aquarium life without permanent replacement of water "EcoQube C"Has appeared.

EcoQube
http://aquaponicsfilter.com/

You can check what kind of product EcoQube C is from the following movie.


This is "EcoQube C". LEDs and small plants are installed above the aquarium.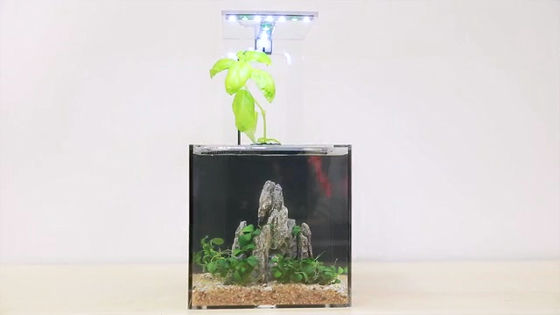 The size of the aquarium is about 19.8 cm × 19.8 cm × 19.8 cm, and the water enters about 5.7 liters. When I put it on the desk it is like this.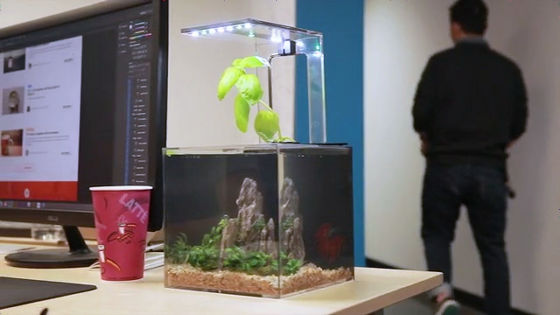 In the conventional aquarium system, it was necessary to exchange water regularly in order to lower the concentration of nitrate which can not be removed by the filter.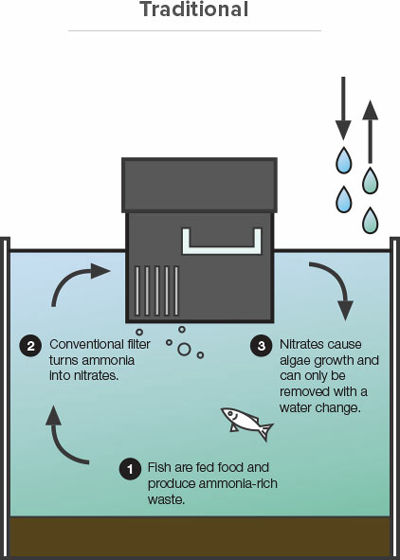 However, in the system of EcoQube C, by placing the plant in the upper part of the tank, the roots of the plant enters the filter part, from which the plant absorbs nitrate as a nutrient that can not be removed by the filter. By ingesting nitrate in plants, the concentration of nitric acid in the tank can be lowered, and water exchange becomes unnecessary.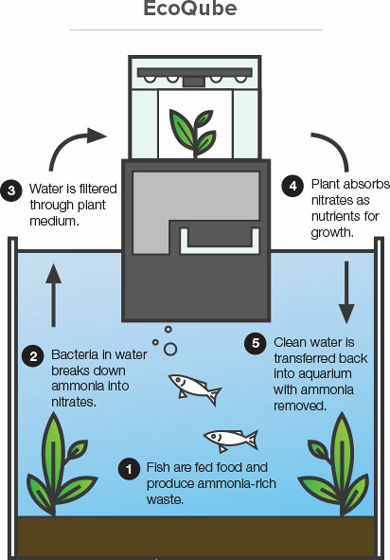 Filter is three layer structure of sponge, bacteria, roots.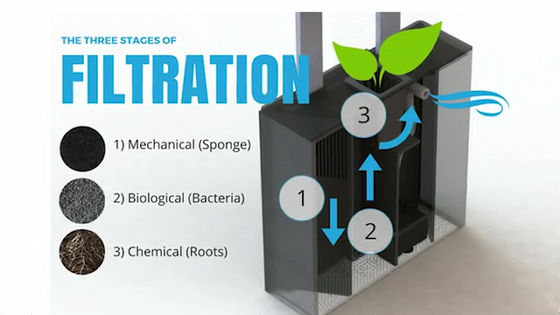 To use it, first pour water into the EcoQube C aquarium.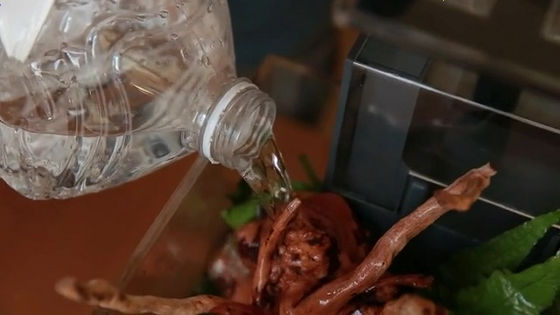 Plug the power adapter into an AC outlet.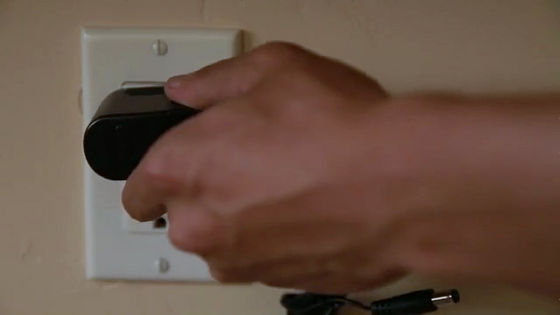 Put a goldfish etc. when the water environment is ready ......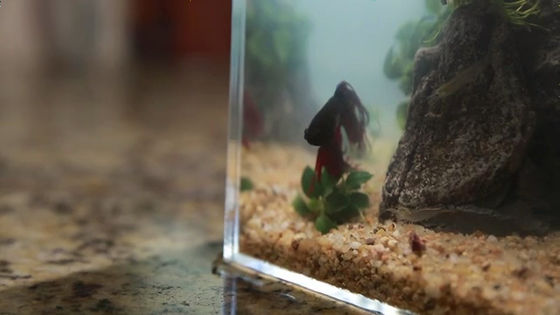 If you enjoy it is OK, that is simple.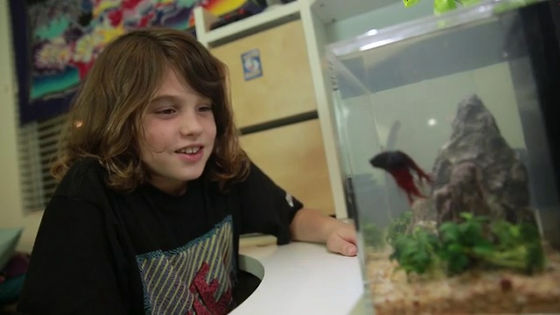 Currently EcoQube C is a cloud funding siteKickstarterWe are looking for investment in. For the target amount of 150,000 dollars (about 18 million yen), we collect about 170,000 to 160,000 dollars (about 19 million yen) at the time of article creation.

The early discount Early Bird plan is EcoQube C with a contribution of 49 dollars (about 5800 yen), 2 EcoQube C at 78 dollars (about 9300 yen), EcoQube C (about 16,000 yen) at 139 dollars (about 16,000 yen) You can get one UV sterilizer and one.

Other investment plans are $ 59 (about 7000), 1 EcoQube C, $ 98 (about 11,000 yen), 2 EcoQube C, $ 139 (about 16,600 yen) and 1 EcoQube C And UV sterilization equipment and so on.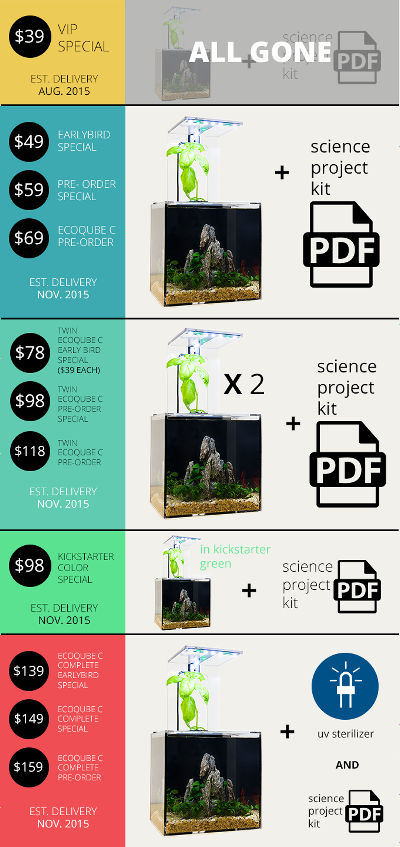 In addition, each plan has PDF file Science project kit, shipping is from November 2015, shipping fee to Japan is $ 6 (about 700 yen) for C1 EcoQube, $ 9 (about 1000 It is yen).

EcoQube C - Your Window to Nature by Aqua Design Innovations - Kickstarter
https://www.kickstarter.com/projects/kevinzl/ecoqube-c-your-window-to-nature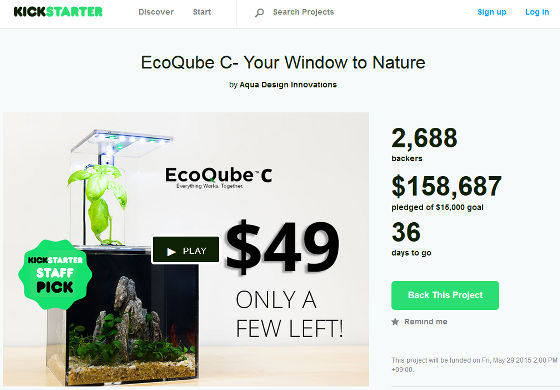 The deadline for investment is until 22:00 on May 29, 2015 Japan time.