Price of the item in front of you .com I tried using "price.com barcode search" which can be confirmed if the lowest price is taken with a barcode on a smartphone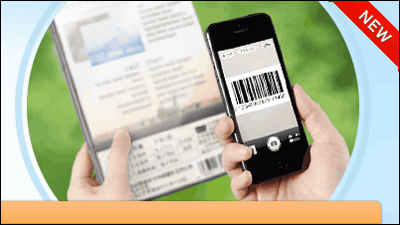 An application that reads bar codes and tells you the lowest price on the netThere are also applications that are convenient for shopping when comparing store prices and on-line prices, such as price comparison websitesPrice .comJust reading the barcode of the item from, you can now see reviews and reviews as well as the lowest price online.

Price .com barcode search [Easy item search with barcode]
http://kakaku.com/barcode-search/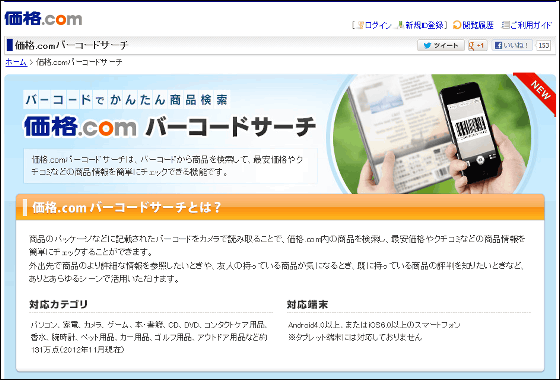 In order to use barcode search, I willPrice .comAnd tap the bar code mark next to the search field.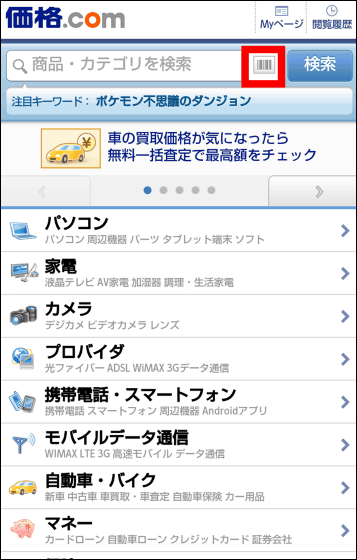 Then you will jump to the barcode search page, so tap the orange button "Read barcode" on the page to activate the barcode reader. In addition, to the page "http://kakaku.com/barcode-search/You can also access it directly.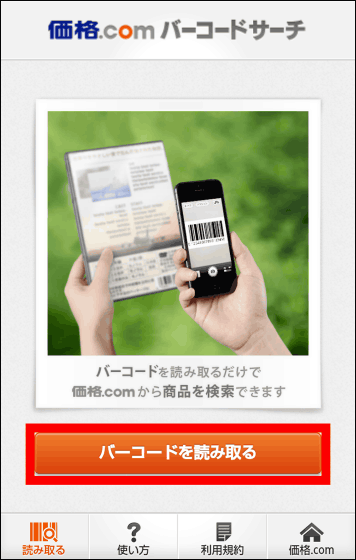 So I decided to actually use the price .com bar code search.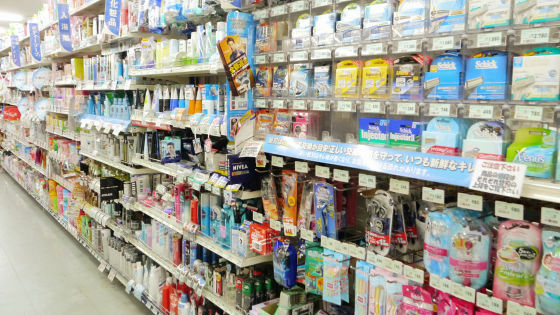 First of all I challenge with a whisker.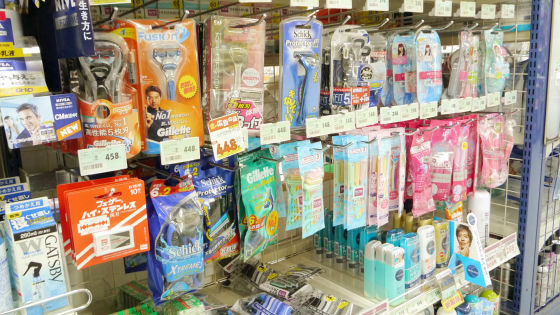 "Chic Pro Tester Dispos" is 448 yen as an advertisement item.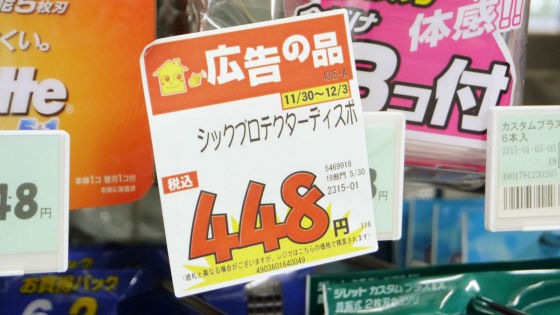 Activate the bar code reader and read the bar code written behind the product.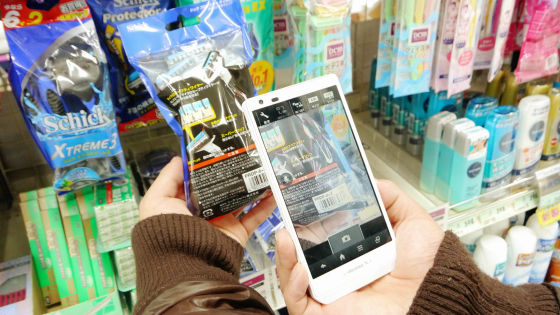 Then, several items were arranged like this. Arrange the items from the 'rearrange' button in order of cheap price.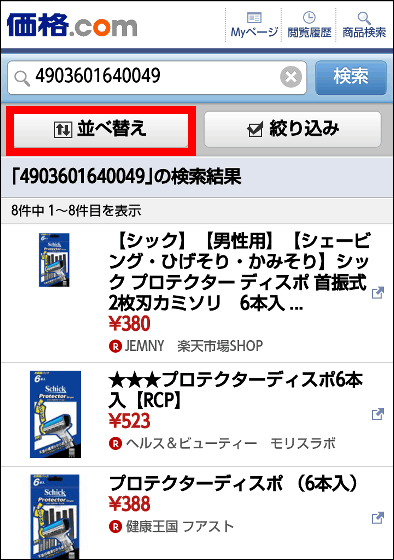 As a result, the lowest price was Rakuten's 380 yen, which resulted in a cheaper online one than 448 yen at the store price.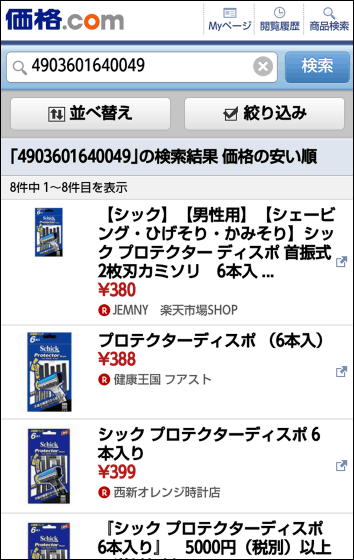 Since it is said that it can be used in various categories of goods such as household appliances, books, games, etc. in addition to living goods, next time I will challenge with a microwave oven.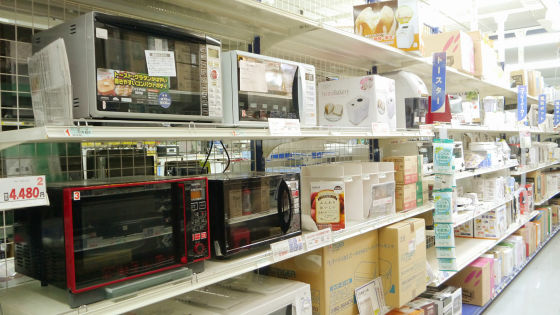 When reading the bar code of the microwave oven at the store price of 19,800 yen ......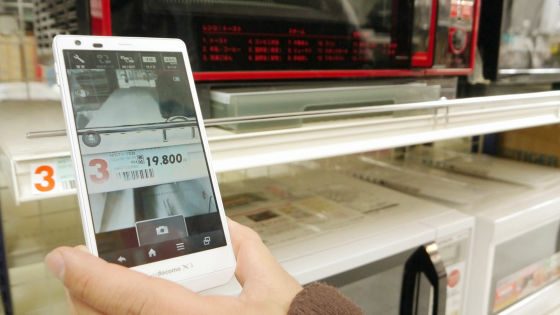 The lowest price online is 12,576 yen. Moreover, it is possible to not only know the lowest price but also you can see the ratings of the product popularity and reviews. YAMAZEN's MST-15 (B) is 78th in 716 products, and the review evaluation is 4.0 points.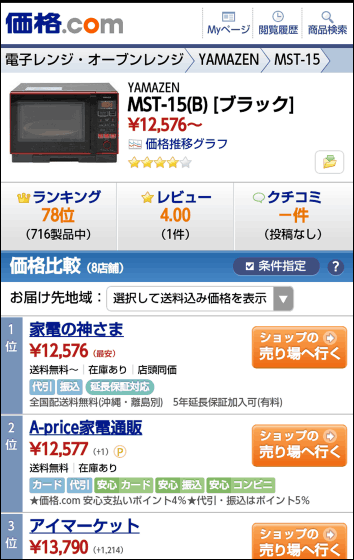 And lastly it is an air purifier.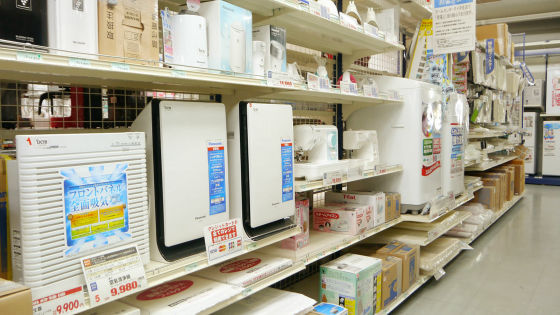 Store price of 12,800 yen, reading Panasonic's air rich bar code ......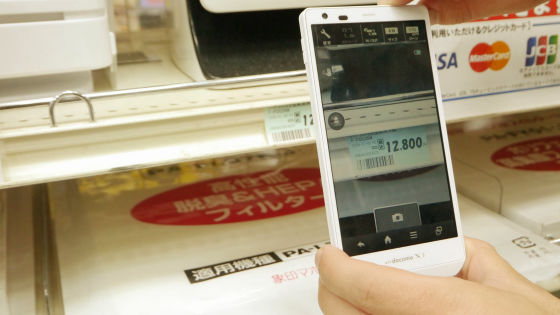 The result is as follows. The lowest price is 9080 yen. In the ranking it was 96th out of 704 products and the evaluation in the review was 3.00 points.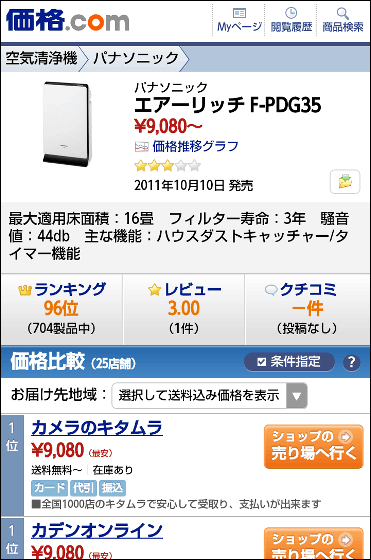 Price .com barcode search can be used from other than smartphone terminals.Price .com MobileDownload the application from the top page or QR code destination and use it. The compatible models are FOMA terminal after docomo FOMA 90x / 70x series if it is NTT docomo, 3G series if SoftBank and it is terminal equipped with JAN code compatible bar code reader.