Tempura of squid was blown up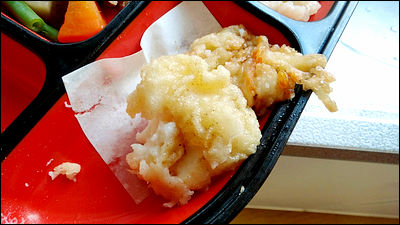 Eat daily at the editorial department for freeBow of Watami TakushokuTrying to warm up with the range, usually thinking at 500 W or 600 W it took about 1 minute 30 seconds to take about 1 hour 30 seconds, thinking "Do not waste your time, do it quickly!", 1000 W at 1 minute 10 seconds I will chin about.

As a result, five seconds before "Bobobofun! It is! It is!A big explosion that I have never heard say echoes out of the microwave oven, "Pipipo ♪ Pipipo ♪ Pipipapepo ♪There was a finished musical piece that flowed close and opened the door of the range closely and there was a miserable appearance that unexpectedly changed the tempura of the cuttlefish squatting on the four sides of the range and the ceiling.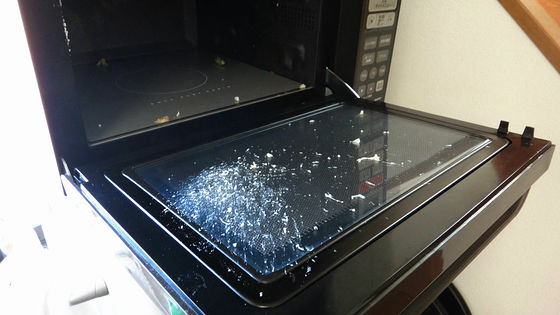 About half of the squid 's tempura that should have been originally bursting out and disappearing .... Goku ... ...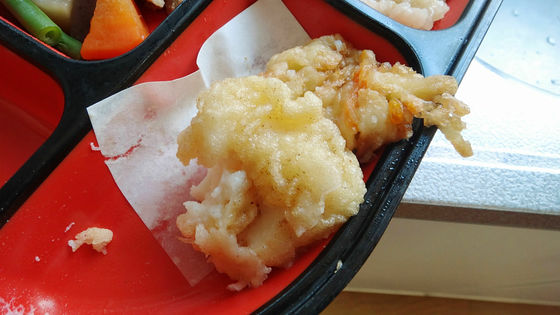 If you can see the following images, you will know how hard it got blown off with crushing ripples ... ... ___ ___ ___ 0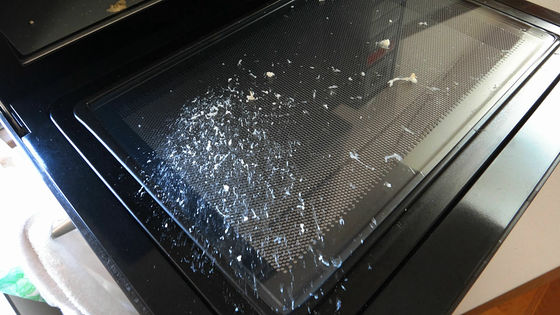 Do you understand? Looking at the left end, something splashing fragments sticks together and there is a strange gap with the tempura of the cuttlefish, but all the half that was supposed to be here suddenly faded away and disappeared.



Something that was once tempura of squid scattered around here and there. As it is, it cleaned because it does not become usable as it is, but in fact the fibrous microscopic structure of squid is tightly clinging to the extent that it does not appear in this picture, and it says "If you do not clean it before drying it will get caught!" It took me about 30 minutes to notice the fact instantly and to clean it up.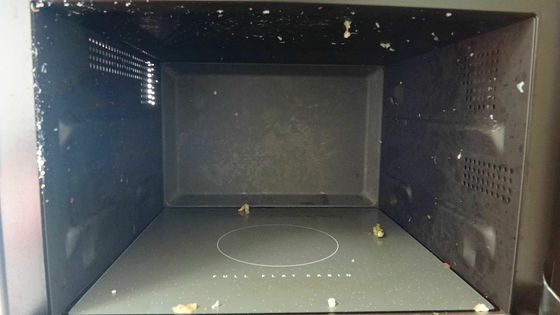 Meanwhile the squid 's tempura has cooled down. However, it was frightening and there was no time to chin once more.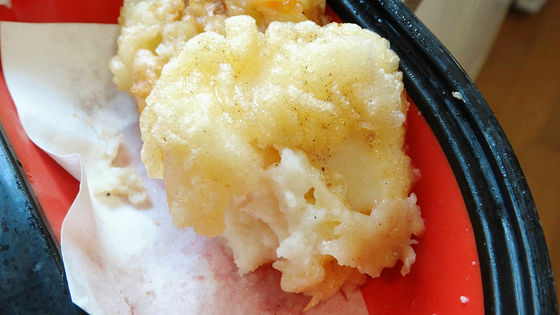 In other words, even if the tempura of the squid is blown up, before rushing sweeping, thinking "This is!" Quickly returning to take a digital camera and immediately shut off the shutter, "I will never again have such a tragedy ... ... "I get skills that can be translated into articles with my feelings and wishesOnly GIGAZINEIs it!

"What is this thing in the world?" I think, "I can learn that ability to write articles into articles even if it is such a casual occasion that happens everyday" (stick reading & tremor voice) So, finally, GIGAZINE's recruitment information site "Gigazine.co.jp"Completed & Opened, Editorial Department and Server Management · System Development Department are casually wanting recruitment staff so readers who are" wondering where the secret is in this article "Gigazine.co.jpIf you read "Inside GIGAZINE" of "The GIGAZINE doubts so far will be solved.

...... Yes, I thought this article is a squid scattering report, and the actual situation was a recruitment article, what is that!

GIGAZINE Career Information | GIGAZINE So there are things you can do.
http://gigazine.co.jp/

in Column, Posted by darkhorse