Fried Pumpkin 10 piled Burger King 'Bomb Pumpkin' Tasting Review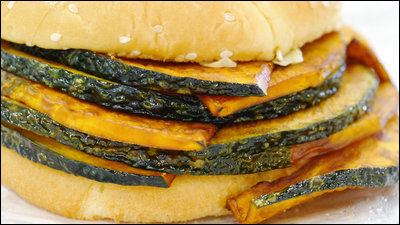 Burgers who feel the season feeling sandwiching Hokuhoku's fried pumpkin are "Burger King's"BK pumpkin"(310 yen including tax). This burger which will be released from October 26 (Friday) is usually 2 pumpkin, but it is 10 times plus 5 times as much as 100 yen plus tax "Bomb pumpkin"The campaign is being held until November 11 (Sunday), so we decided to go eat at once.

"Burger King" Style · Fall Winter Road Burger New Appearance ~ "BK Pumpkin (BK Pumpkin)" released on Friday, October 26 for a limited time!
(PDF file)http://www.burgerkingjapan.co.jp/release/pdf/PressRelease121017.pdf

Arrived at Burger King. Outside the store I could not find the advertisement etc of "BK pumpkin", but I was a little worried ... ...



I found a poster in the shop, it seems to be released safely and I am relieved.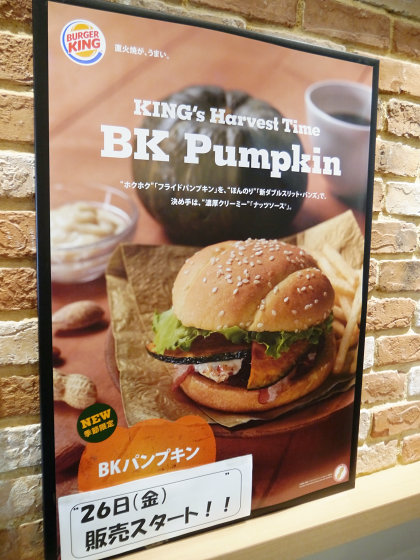 Of course "Bomb Pumpkin" (410 yen including tax).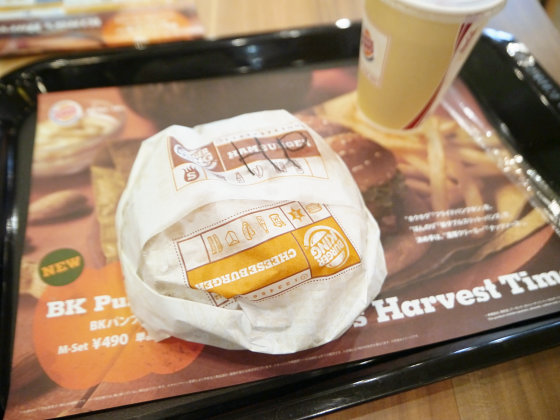 As I was afraid to open it I could see the shape of a fried pumpkin that can not fit in the buns.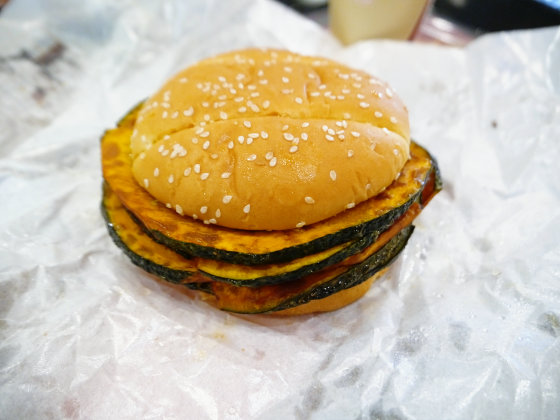 Lettuce in the center, and two fried pumpkins are stacked one by one ... ...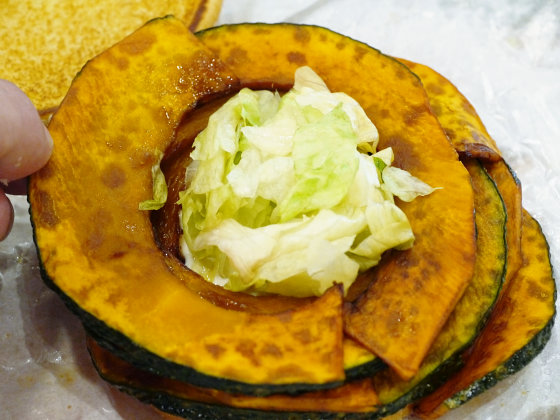 It has 5 stages in all, 10 in all.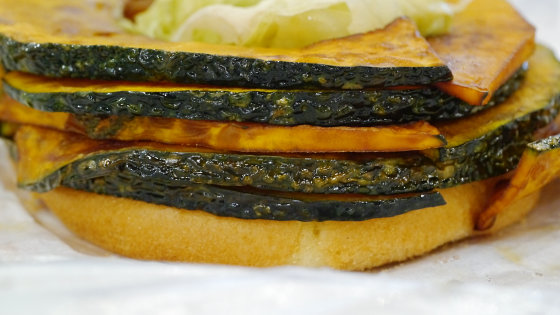 At the bottom of this fried pumpkin sauce and bacon are clinging to bed ....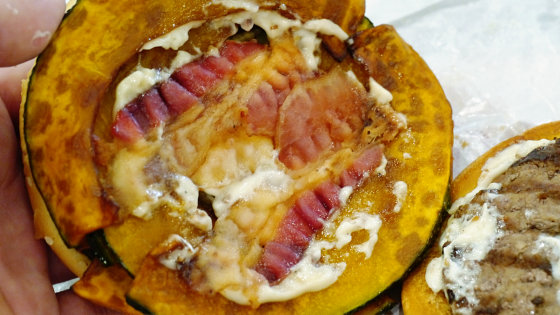 Below that, I could see Patty. Although it is Patty that should be the main in nature, under the overwhelming number of fried pumpkins, it looks hazy.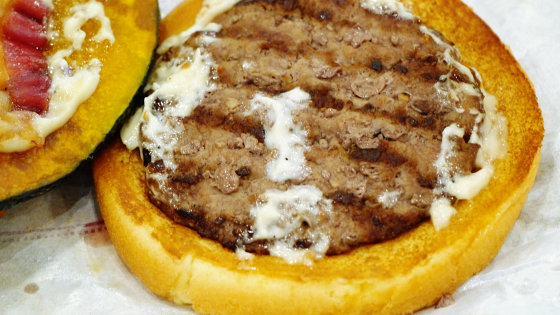 It is a feeling which made it quite troublesome to have it in hand, but of course it is due to fried pumpkin. Also, I thought that it would easily collapse if I had it and fried pumpkin was carefully superimposed one by one carefully and kept the balance, so it never spilled unexpectedly.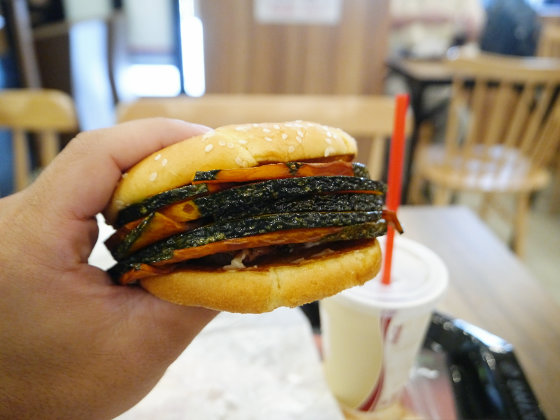 Okay, we will. It was as imagined, but with a bite it is impossible to reach bacon or patty at all, and you can feel the taste of pumpkin is coming out. However, since the fried pumpkin is not crisp but moistened texture, it is possible to enjoy the sweetness of pumpkin carefully without having the inside of the mouth becoming Pasapasa.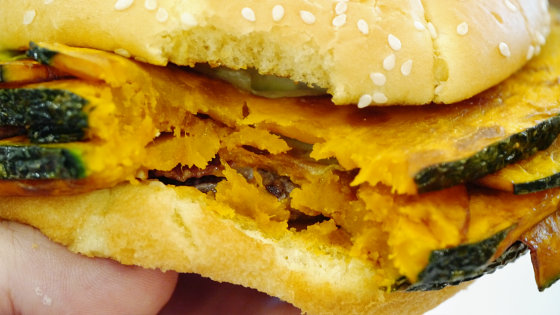 Arrived at Bacon and Patty. However, the strength of the taste of 10 fried pumpkins is considerable, the taste of Patty is extra degree. For bacon, "Oh, I feel that the current texture was bacon". It was content that you can feel the taste of pumpkin that will not be blurred from beginning to end.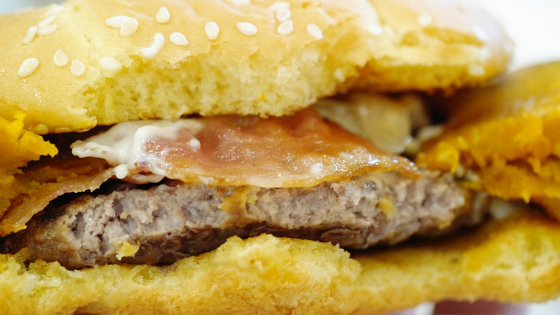 So, if you like a considerable pumpkin, it seems worth trying to challenge this "bomb pumpkin".