"Ramen free ticket" gift "Tenkaichi Festival 2012" held today in order of arrival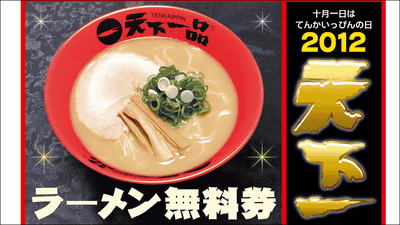 On October 1st, "Takena Pinpin no sun" means only those who ordered ramen in the shop can get free tickets of ramen (average) on a first-come-first-served basis. It is annual, but it is a nice event for those who like the taste of 'Tenkaichi' again.

Tenkaichi Festival 2012 | Tengashita Makoto



Those who ate a cup of ramen (including ordinary, large, oversized, and set meals) at the start of the morning of October 1st (Monday), starting at 11:00 am, on a first-come-first-served basis "ramen (free) It is said that you can get it.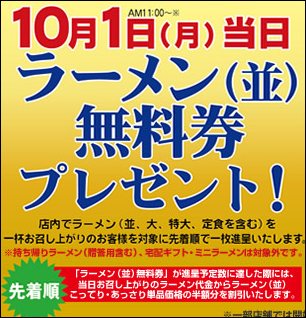 In addition, when "Ramen (A) free ticket" reaches the planned number, it seems that half of the price of ramen (rackets) rasp · ridiculous items is discounted from ramen price.

So, today, a person who says "I like the taste of the crowd" is getting a ramen free ticket, or half a price (half price of the same as ramen), so it is a definite day without a mistake I will.

Also, those who could not go to the store on October 1 (Monday), if you eat ramen inside the store from October 2 (Tuesday) to October 14 (Sunday), the speed lottery without vacant lot Although it is a lineup that has nothing to do with ramen, such as "Sumaho Porch" "Sumaho Glove" "Memo Stand", there is a chance to get original goods.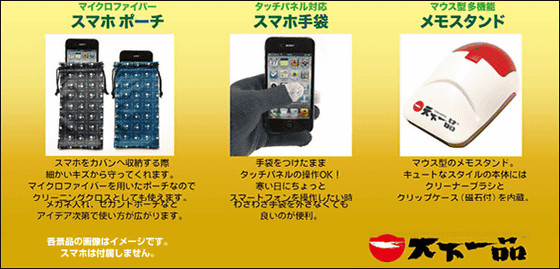 · Next article
In order to get today's "ramen free ticket", I have eaten ramen with the crowd - GIGAZINE