Popular artists that are well-shared on BitTorrent and downloads Top 20 countries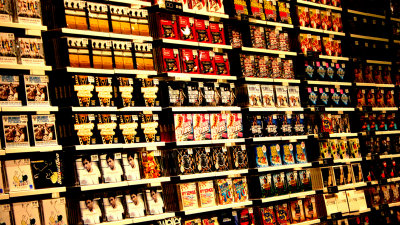 ByKaren_O'D

Marketing and research on digital musicMusicmetric, We released data on who are the artists who are shared by BitTorrent and are being downloaded, and which countries are downloading.

Musicmetric | Musicmetric release largest BitTorrent trend dataset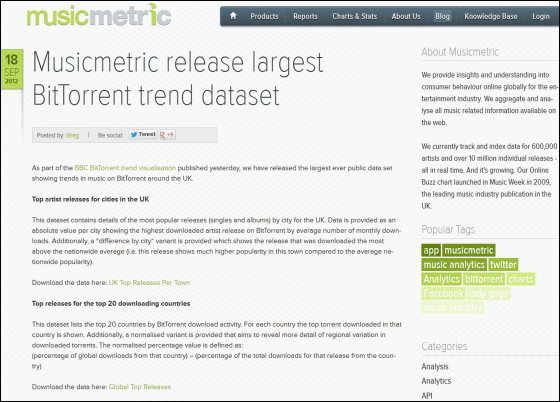 BBC News - Who is the most pirated artist near you?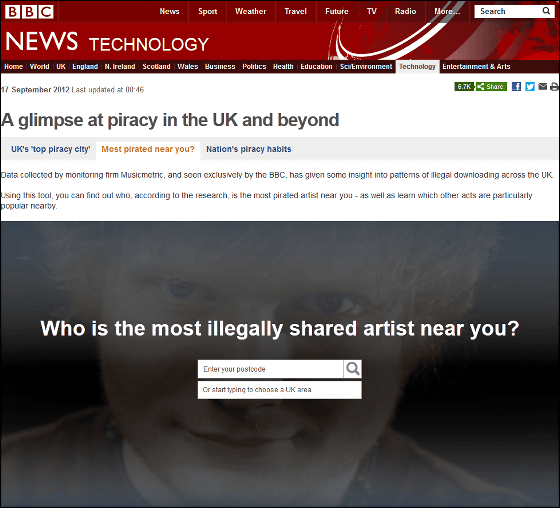 The data uses the number of torrent downloads in the last 6 months. The number one ranked second with more than twice as much difference in the United States, and the number of downloads was 96,883,898 times. The most popular artist was Drake of the popular rapper. Originally became an actor in Canada, became famous for appearing from the first season to the seventh season of the school drama "Degrassi: The Next Generation", and began singer activities from 2006. In 2009 Mini Album "So Far Gone" sold more than 500,000 sheets nationwide. In 2010 and 2011 we have won the 1st place of the Billboard in the album respectively.

Drake - Take Care (Explicit) ft. Rihanna - YouTube


The second place is Britain, the number of downloads is 43.345 million times. The popular artist is Ed Sheeran. Born in 1991, he made his debut at the independent production label at the age of 15 and major debuted in 2011. The music video of the major debut single "The A Team" has been played over 4 million times on YouTube.

Ed Sheeran - The A Team (Official Music Video) OUT NOW! - YouTube


Italy is Italy. The number of downloads is 33.22 million, popular artist Laura Pauzini. He debuted in 1993 and is one of the most famous Italian singers in the world to sing in Italian, English, Spanish and Portuguese as well. In 2004 he received the Grammy Award (Best Latin Pop / Album Division) for Italian female first at the Spanish album "Escucha".

Laura Pausini - En Cambio No (Official Music Video) - YouTube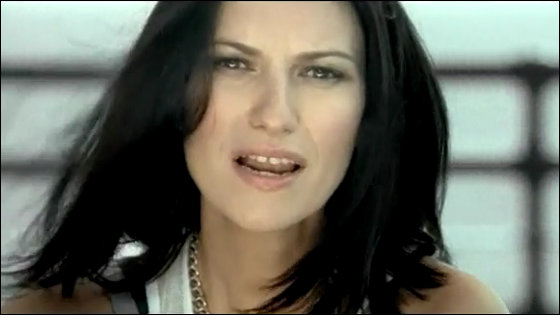 Besides, interesting are popular in Brazil (No. 5), India (No. 8), Greece (No. 15), Romania (No. 18)Billy VanIt is an artist. He is also a producer,Make my album torrent downloadableI am taking a style that seems to be an artist of the digital era, to recruit donation.

The ranking from No. 1 to No. 20 is like this.

No. 1: America
Trent DL number: 968688988 times
Popular artists:Drake

# 2: UK
Trent DL number: 43314568 times
Popular artists:Ed Sheeran

3rd place: Italy
Trent DL number: 332226258 times
Popular artists:Laura Pausini

No. 4: Canada
Trent DL number: 23955 thousand times
Popular artists:Kanye West

No. 5: Brazil
Trent DL number: 19.67 million 7596 times
Popular artists:Billy Van

# 6: Australia
Trent DL number: 19.1 million 4047 times
Popular artists:Hilltop Hoods

7th place: Spain
Trent DL number: 10,368,029 times
Popular artists:Pablo Alborán

# 8 in India
Trent DL number: 8,867,271 times
Popular artist: Billy Van

No. 9: France
Trent DL number: 8,400,0869 times
Popular artists:Sexion d'assaut

No. 10: Philippines
Trent DL number: 835, 1260 times
Popular artists:Maroon 5 (Maroon 5)

# 11: Mexico
Trent DL number: 750,22865 times
Popular artists:Jesse & Joy

# 12: Netherlands
Trent DL number: 6,671,428 times
Popular artists:Birdy

# 13 in Portugal
Trent DL number: 5,591,719 times
Popular artist: Pablo Alborán

# 14 in Poland
Trent DL number: 5,059,904 times
Popular artists:Gotie

# 15 in Greece
Trent DL number: 4,911,567 times
Popular artist: Billy Van

# 16 in Hungary
Trent DL number: 4,470,0948 times
Popular artists:Pitbull (Pitbull)

# 17 in Chile
Trent DL number: 420,10641 times
Popular artists:Los Bunkers

# 18 in Romania
Trent DL number: 4,152,252 times
Popular artist: Billy Van

No. 19: Sweden
Trent DL number: 4,074,594 times
Popular artists:Raleigh (Laleh)

# 20: Belgium
Number of torrent DL: 3880900 times
Popular artist: Gotie (Gotye)

Because Japan is out of rank, ranking and popular artists are unknown.