NTT West will reduce the price of "FLET'S Hikari Next" 1 Gbps course to 5200 yen per month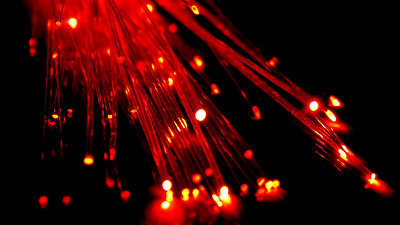 ByFlakeparadigm

On August 23Eo Optical net cuts 1 gigcose to the lowest price in the industry to 5200 yen per monthWe announced that NTT West will reduce the monthly usage fee of "FLET'S Hikari Next" in a form to counter this. This was previously provided as "FLET'S Hikari Next Express Type", and the name of the new plan is "FLET 'S Hikari Next Super Super High Speed ​​Type Falcon"Will be.

About FLET 'S Hikari realizing a new fee structure - Let's make the light life more familiar! More comfortable! ~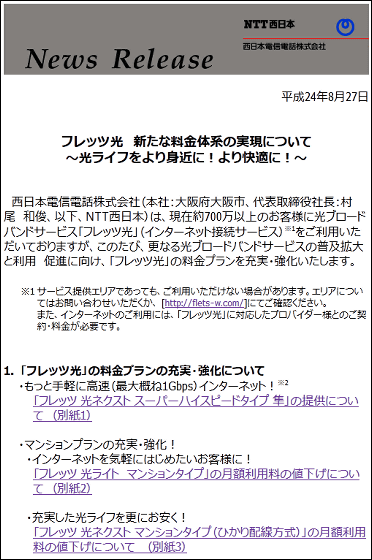 NTT West has an optical Internet connection "Flet's Hikari"We have offered three kinds of plans for detached houses and multi-family houses with maximum communication speed of 100 Mbps, 200 Mbps (high speed type), 1 Gbps (Express type) respectively.

Of these, for the express type of 1 Gbps, the service name is "Super high speed type falcon"We decided to lower the price after revising it.

Attachment 1 About the provision of "FLET 'S Hikari Next Super Super Speed ​​Type Falcon"

For detached houses, until now, "Family Express type" was 7014 yen per month, but after October 1 it is 5218.5 yen per month as "Family · Super high speed type falcon". Changes will be made for multi-family residences as well.

From October 1st, "Flets Hikari Next Mansion Type (Hikari wiring type)" fee will be revised, but this "Super High Speed ​​type Falcon" and High Speed ​​type (Max 200 Mbps) will be the same price .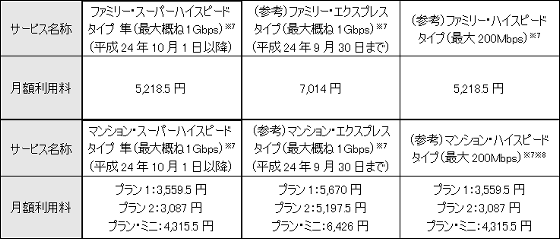 The initial cost of "Super High Speed ​​Type Hayabusu" is 840 yen for the contract fee and 25, 500 yen for the construction cost.

In addition, the two-stage flat-rate service "Flet's light lightAlso revise the fee, the monthly usage fee will be 630 yen less than before.

In the figure below, the current rate is indicated by the gray line, and the price after Orange price cut. Also, in the case of "light next condominium / high speed type" drawn with a dotted line next to it. If the monthly usage is 580 MB or more, "light next" will be cheaper than "FLET'S Hikari Light". .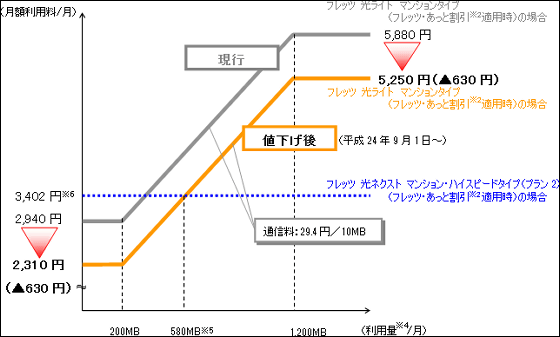 With this price revisionThe difference between monthly usage fee and 1 Gbps plan of eo optical net is 18.5 yen. However, provider fee is included in eo optical net, provider fee is required separately for NTT West Japan.
in Note, Posted by logc_nt