A beautiful sight all over the world is a masterpiece of quality, National Geographic "Traveler Photo Contest 2012" photo collection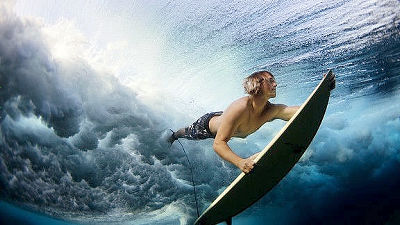 National geographic has carefully selected 11 photos as "24th Annual Photo Contest" from more than 12,000 pictures taken by 6615 photographers in 152 countries worldwide. The moment of beautiful landscapes and memories, high quality photo collections that cut out the lives of people living in various parts of the world are as follows.

Winners - Winners Gallery - Traveler Photo Contest 2012 - National Geographic

◆Butterfly
Wahan CorridorNomads in Kyrgyzstan. In the gel, modern equipment such as traditional lifestyle style, mobile phone, satellite broadcasting antenna, solar panel etc are mixed.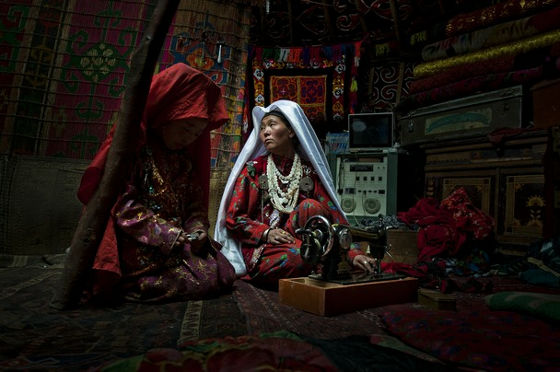 ◆My Balloon
Play balloons on a fogy dayHmongA black and white photograph that took children of children.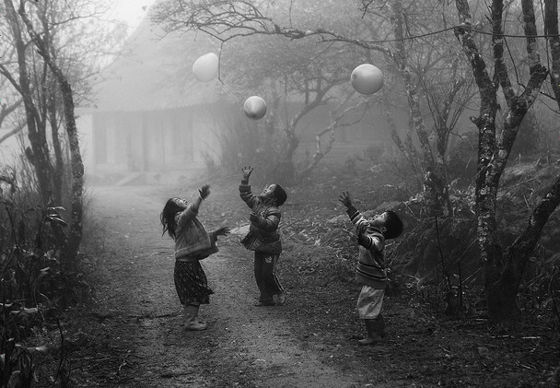 ◆Devotees
It is held in Trapani, ItalyEasterA piece that took "Mystery". The men who carried a statue representing Passion of Christ for the night along the shoulder take a break with dawn.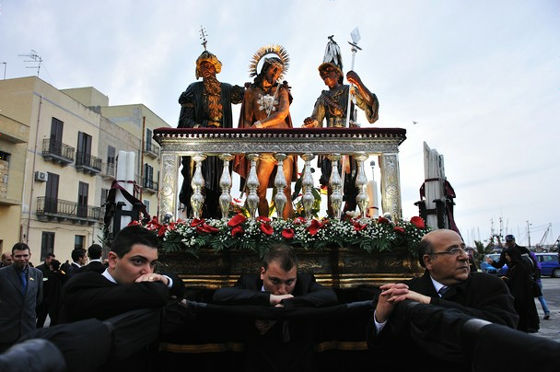 ◆Looking into another world
The maple tree of the Japanese garden in Portland, Oregon.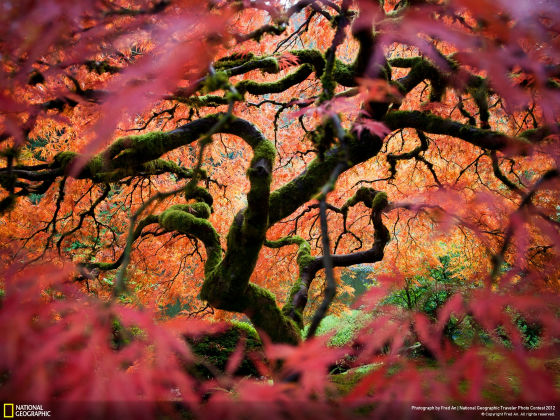 ◆Lost in Time - An Ancient Forest
A picture of a girl standing in a boulevard of Baobab, which has been believed as a spirit lives, is Madagascar'sMorondabaThings taken in.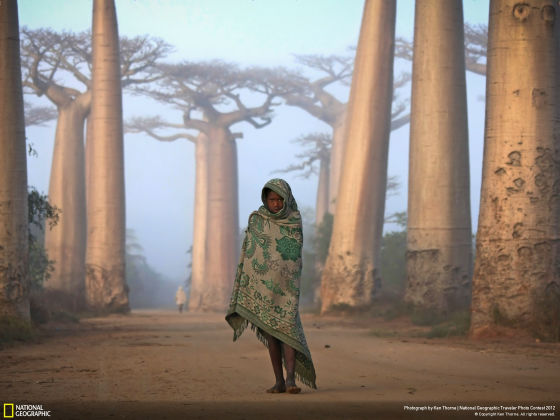 ◆Underwater Surf
It is called a cloud breakFijian specific waveA surfer swimming under the sea level.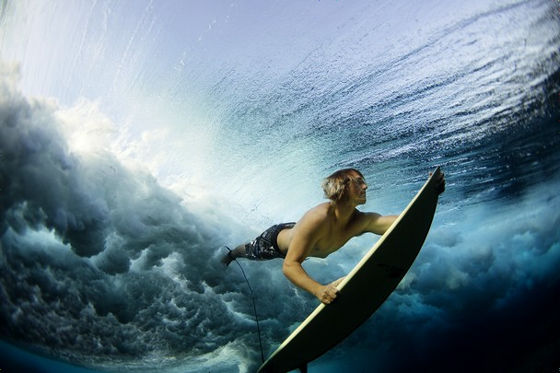 ◆Bagan Bliss
Over 2,000 Buddhist temples and pagodas dottedBaganPeasant living in.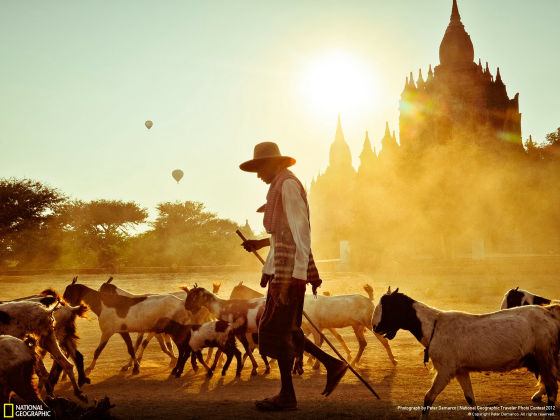 ◆Old men with Djellaba
JarabaOf the Moroccan old men wearing,Last SupperA piece that caught a moment like that.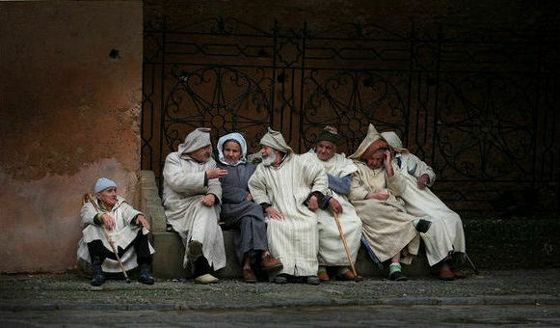 ◆The Village of Gásadalur
Until the tunnel opened in 2004, 16 villagers needed to go over 400 meters to go to the other village, Vaouar island.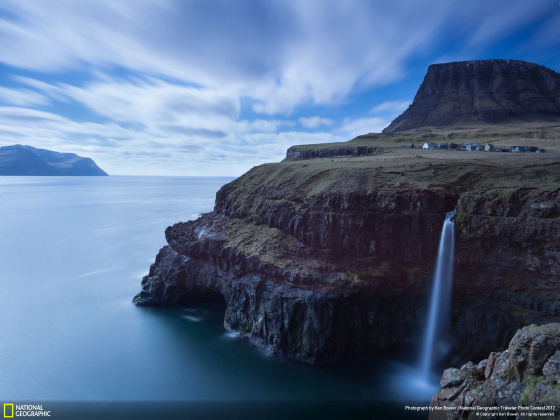 ◆Swimming in the rain
Pictures of women swimming in the ocean in the rain were taken in Chile. It seems that the woman is a sister of photographer.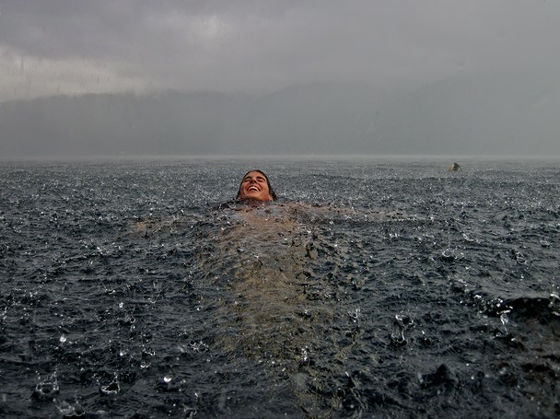 ◆Huset
Northernmost point of NorwayFinmarkAurora is often seen, it is. Underneath the night sky, one piece that took a mountain cabinet that stands alone.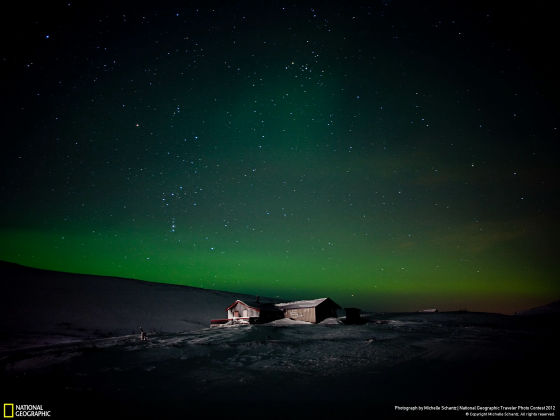 in Note, Posted by logq_fa