I bought "Hatsune Mikuni Salt Yakisoba" "Potpipa Future Vegetables" I found it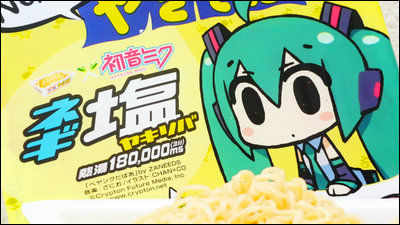 On Friday, August 31st, we will mark the fifth anniversary of "Hatsune Miku"FamilyMart will hold" Hatsune Miku 5th Anniversary Miku LOVES Famima ♪ Campaign "according to the birthday of" Hatsune Miku. " From August 14th (Tuesday) it is said that all 26 kinds of original products will appear, but "Hatsune Miku leek salt Yakisoba"(228 yen including tax) and"Potpipe Future Vegetables(350ml) "(158 yen including tax) so I checked it.

July 30, 2012 Family mart is full of Miku! "Hatsune Miku 5th Anniversary Miku LOVES Famima ♪ Campaign"

Arriving at Family Mart, there was already a banner for the campaign.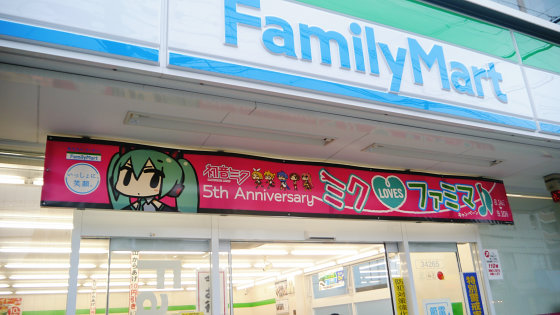 And here is where I jumped into my eyes as soon as I entered the store. The campaign itself is from August 14 (Tuesday), but the product is already in the shop front.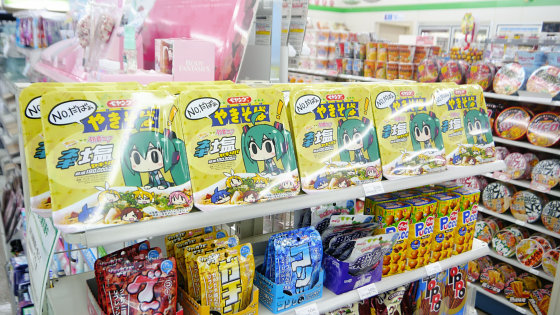 "Hatsune Miku Negishi Yakisoba" is a popular song by Miku Hatsune "Payang GabaIt is a product with a motif.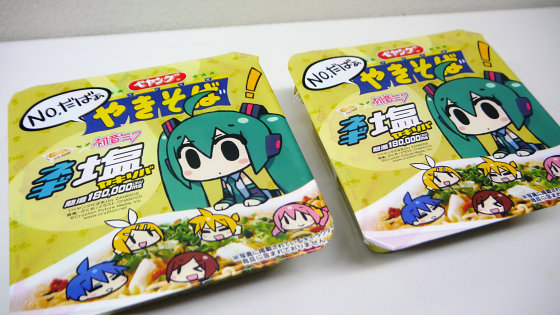 Although it is expressed as "Daiba" that the noodle falls from the container to sink in trying to cut down Yu Yang, this time there is a secret mechanism because of "NO, Daiba" I like it.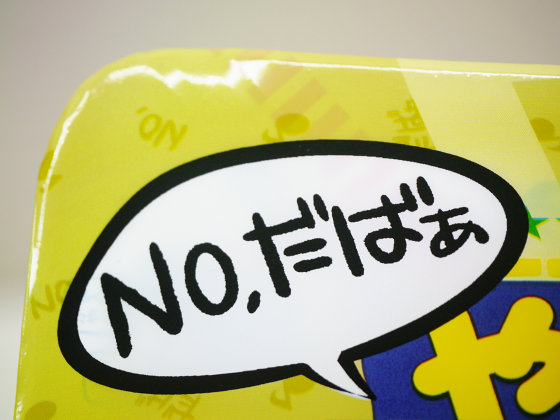 Hatsune Miku 's stare at the package ... ...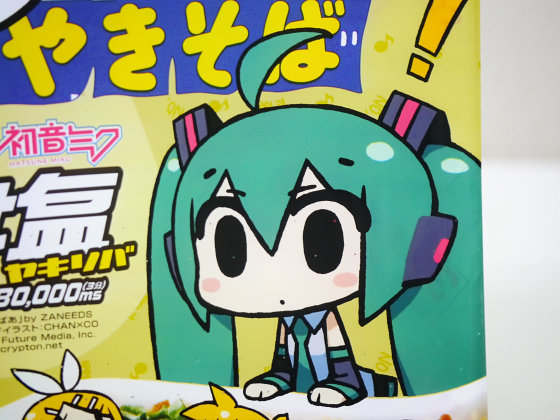 "Kagamine Rin & LenCharacter such as "In Payong!" In addition, "The character posted in the photo is not included in the product". Certainly there is nothing wrong with Naruto like this.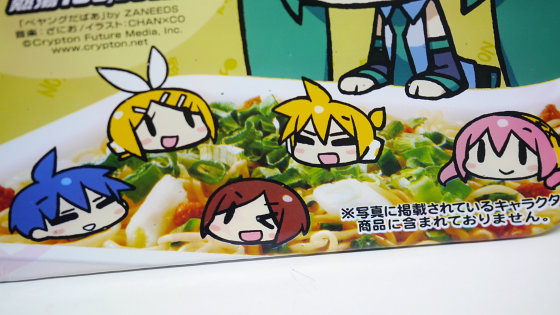 Raw material names include wheat leek, white onions, etc., and "Hachiyuki MikuIt is made like it.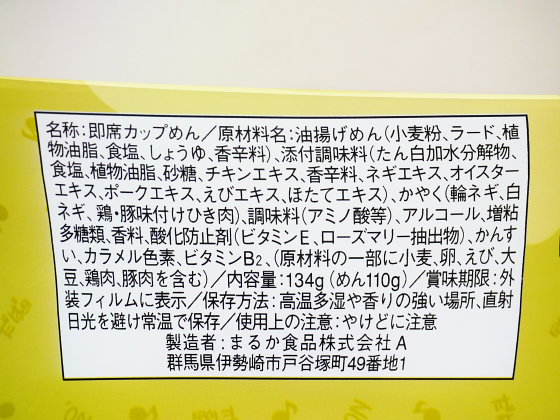 The energy per meal (134 grams) is 627 kilocalories.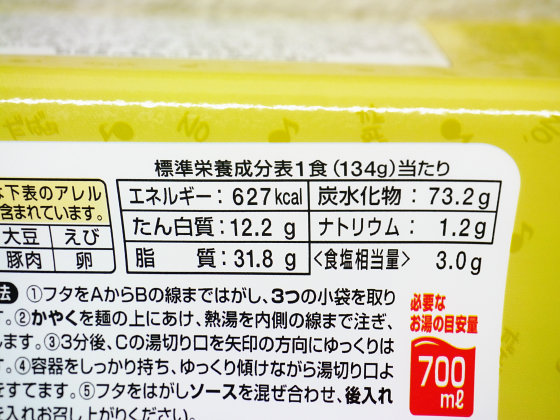 Hatsune Miku to eat Payang welcomes you when you peel off the packaging film. However, when the doubts arise that it is not possible to have Payang for "Daiba" if it is a song as a song ......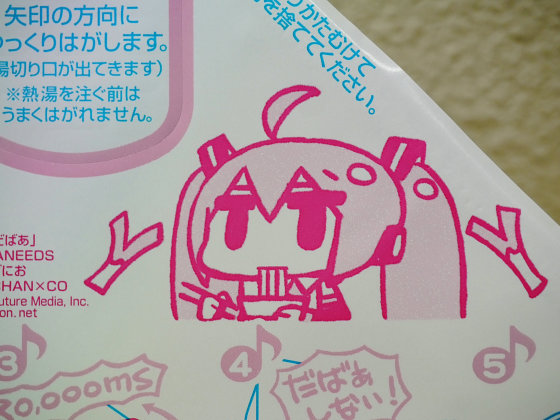 Discovered what is "high performance hot water cut". Indeed, this is the identity of "NO, Wakaba", but I felt happy as if I was expecting "Daiba" partly ....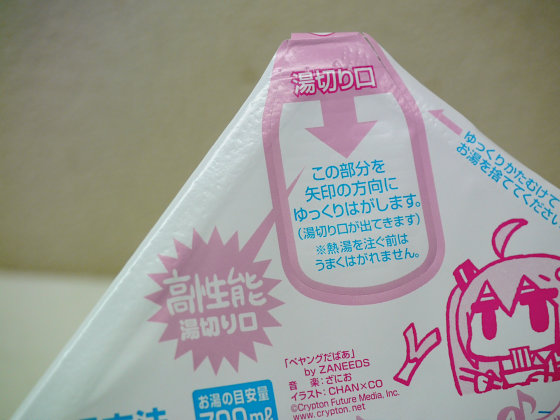 How to make it is described properly.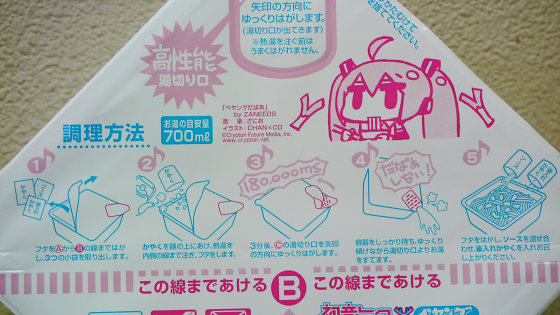 Inside, white onion & green onions are covered with double netshin sauce, sauce.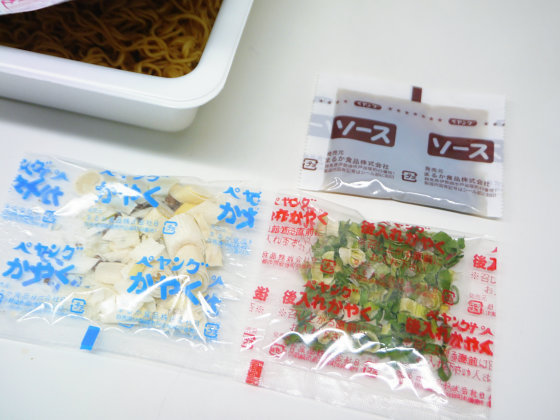 First of all, I entered a white onion, put hot water and wrote it in the package, waiting for 180000 ms (in short, 3 minutes). Fun fun.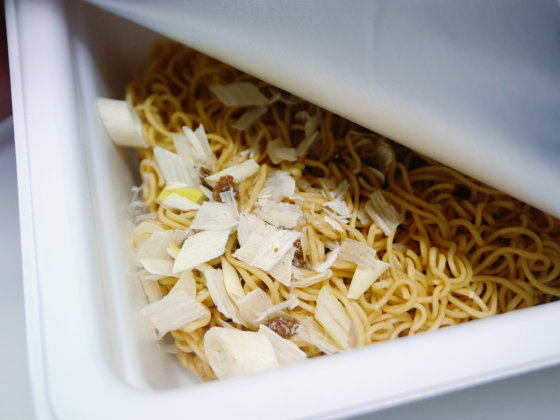 Peltfully fluttering "high-performance hot cut" ...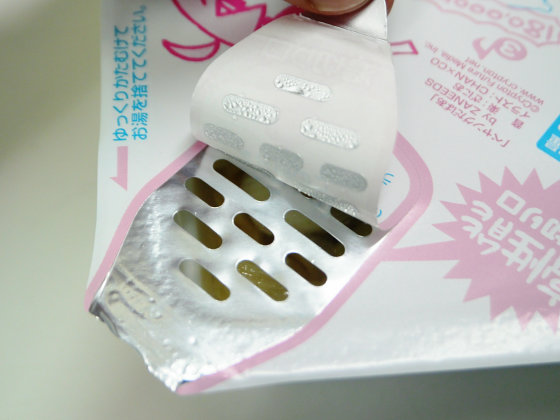 I'm gonna go yu "NO, Waa"!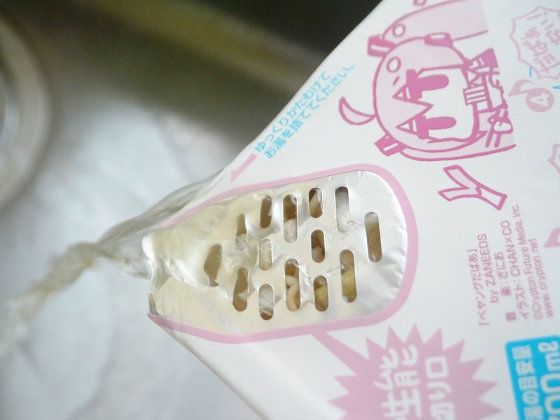 Next, hang the source ...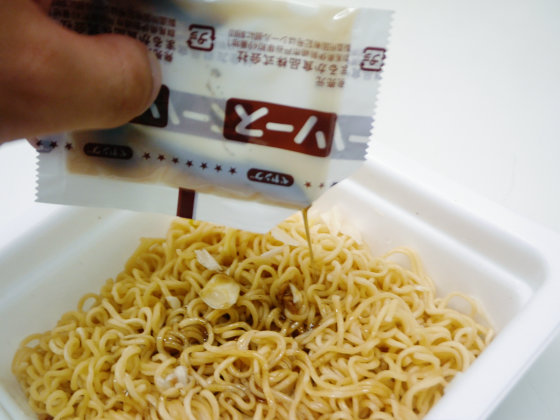 It is completion if you stir and stir in green onion.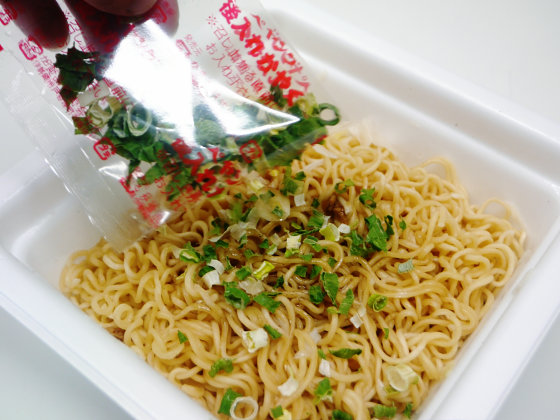 As a taste, it is said that it is said that ordinary Payang contains plenty of green onion. It is a taste that you want to scratch with the flavor of green onion. In order to reproduce "Daiba", it is necessary to break through "high performance hot spring cut out", so let's do it at your own risk.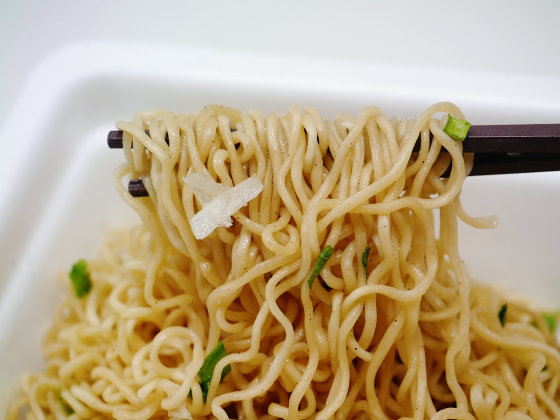 This is "Potpipe Future Vegetable (350 ml)". Hatsune Miku's popular song "Powered by Translate"Fresh vegetables" that comes out in "Beverages" as a motif and a drink. Although it is a package that I saw somewhere, the manufacturer says "Fulfilled vegetablesI am convinced that it is Itoen who is making such as.



The raw material name is like this, it contains fruits such as apples and grapes, vegetables such as spinach and moroheiya.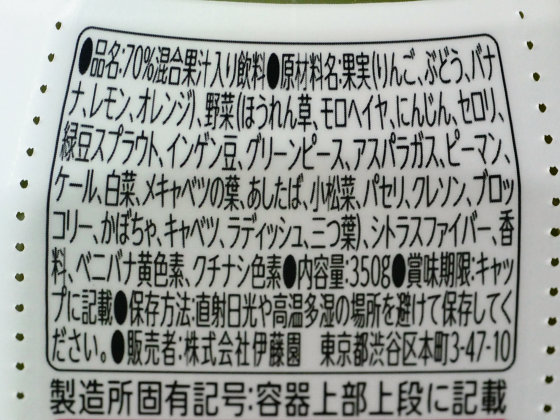 The energy per one (350 grams) is 123 kcal.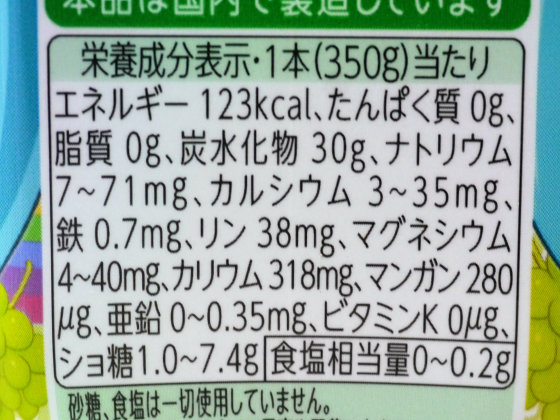 Actually, this package of "Potpipe Future Vegetable (350ml)" is a total of 6 kinds.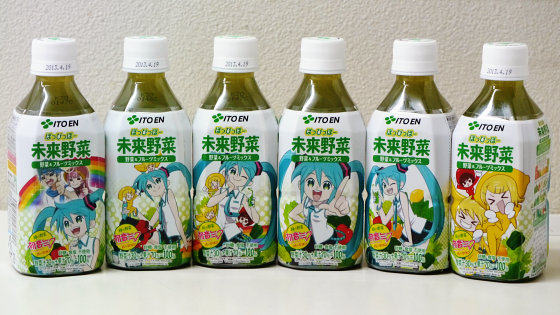 First type.



Second type.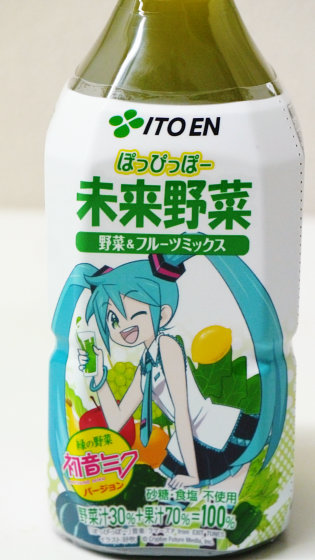 Third type.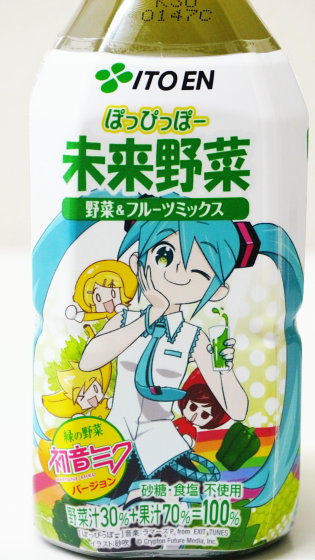 Fourth type.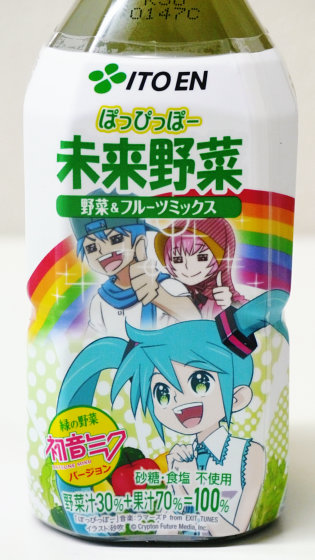 Fifth kind.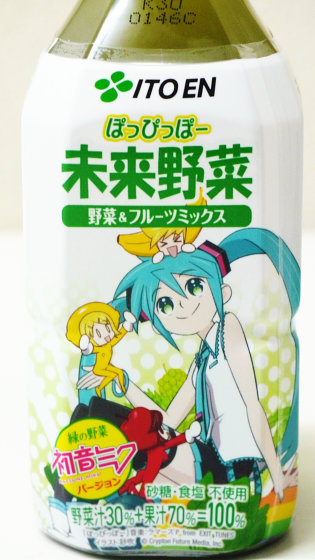 Sixth type.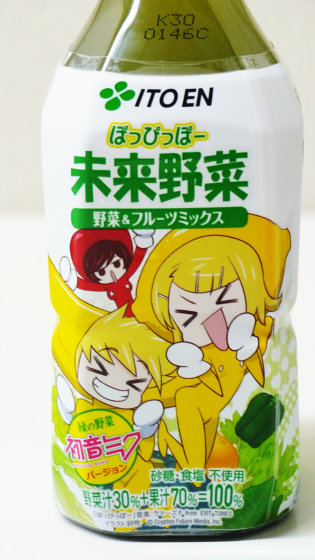 Then, I will try to drink it immediately. It is said that "vegetable juice 30% + fruit juice 70%", but the color tastes like vegetables are winning.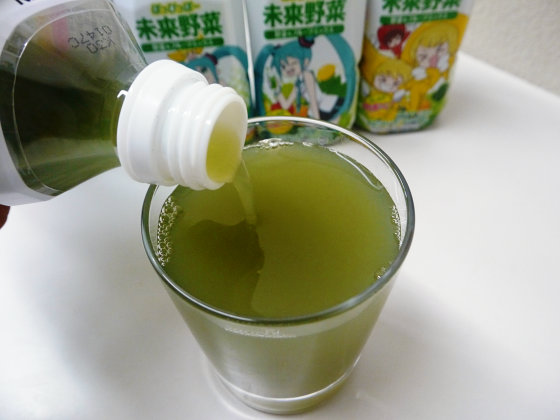 Taste is "Green vegetablesIt seems like ... ... or soakkari, leaving the flavor of the vegetables while feeling the sweetness of the fruit makes it easier to drink. If you drink this, you may be energetic with "pop-up effect".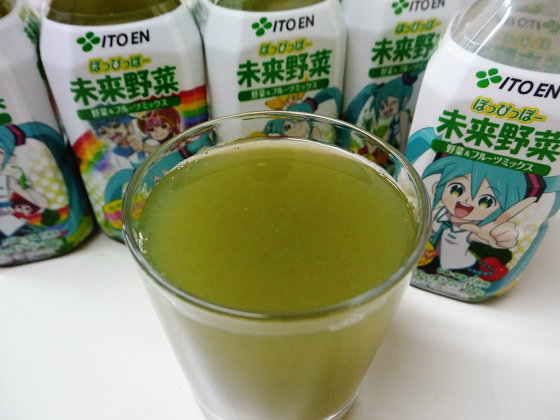 ◆ Continued
Famima "Hachibane Miku Bakuman" quick snack review, with taste limited to 800,000 meals