Microsoft and Google show interest in falling BlackBerry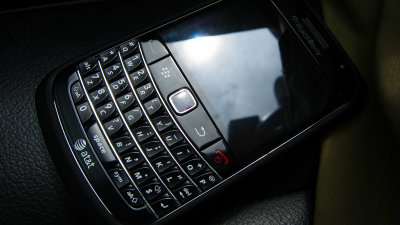 ByBerrytokyo

Just the other day, known as "BlackBerry" of smartphone OS · terminalResearch in Motion (RIM)ButPostponed release of BlackBerry 10 and 1/3 dismissal of employeesAnnounced. The CEO still shows warfare, but the reality that the situation surrounding the company is severe is unchanged.

To such RIM, Microsoft and Google, which are competitors of smartphones, show interest.

Google Design Chief Would Love to Work With RIM on an Android Phone With a Real Keyboard - ABC News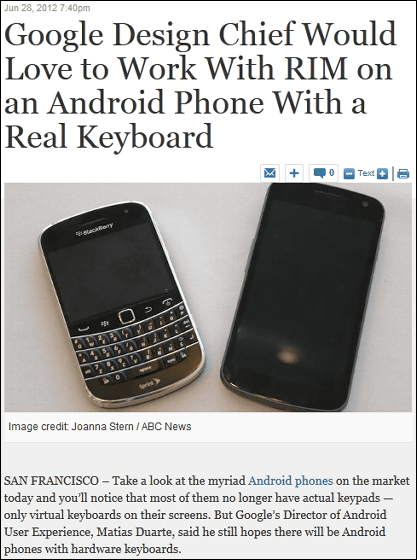 Matias Duarte, director of Android's user experience in Google, acknowledged that most of the keyboards of recent Android terminals are software keyboards and that there is no hardware keyboard loaded model, and still the hardware keyboard loaded model I told you it is necessary.

Originally before Duarte joined Google, he is in charge of software design at the Palm Pre terminal, and I have experienced a long time touching on a terminal equipped with a hardware keyboard, and there is still a place where the hardware keyboard terminal is located I think that it is.

Duarte is also one of the Nexus program representatives who Google works with hardware makers to create terminals, "If RIM makes an Android terminal, it is greatly appreciated, it will make a terminal with a great keyboard From there. "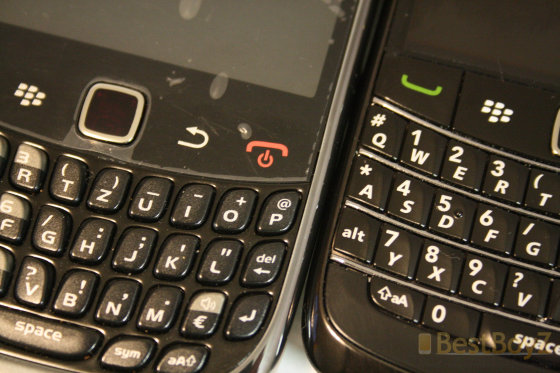 ByBestBoyZ GmbH

Exclusive: Microsoft tie-up, network sale among RIM options: sources | Reuters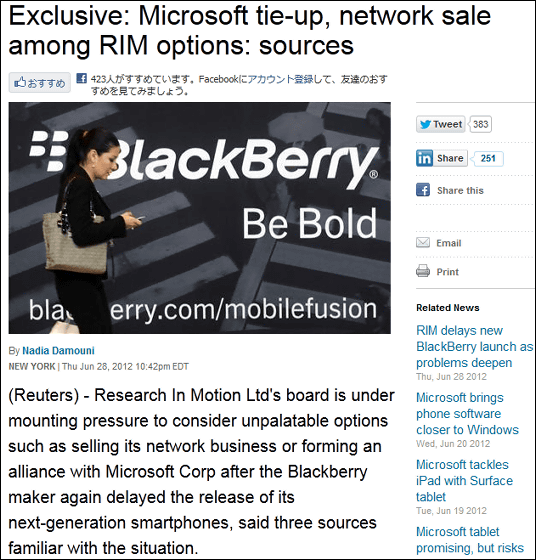 In addition, Reuters has obtained information from three sources of information, according to which Microsoft is also interested in RIM. Microsoft announced in February this year that major mobile phone handset manufacturerBusiness tie-up with NokiaAnd Nokia adopts Microsoft's latest OS as a terminal, but CEO Steve Ballmer has approached for the past few months in order to make the same alliance.

As a measure to survive RIM, it is not a bad idea to abandon its own BlackBerry OS, which is lagging behind, and transfer to Windows Phone 8, the next smartphone OS released by Microsoft. However, as RIM's independence is lost, RIM believes that this plan is unattractive.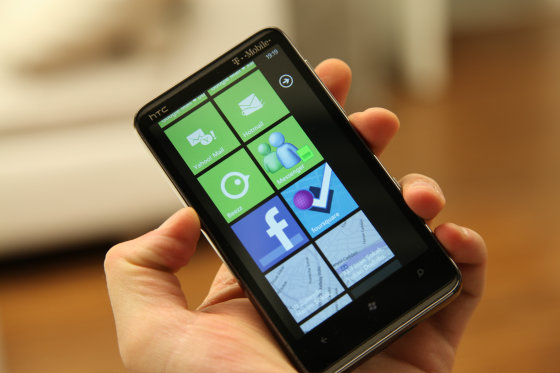 ByOkalkavan

There is a story that Microsoft is interested in RIM's wireless technology patent, but neither RIM nor Microsoft has commented on this subject.

Another way to survive RIM is to show its own networkPrivate Equity FundAnd to a technology company. Companies purchased can release this network to other smartphone providers to provide services, while funds should advance the separation of network business and hardware business, so the future of RIM's terminal business will be gone There is also concern that it will be.

In RIM, former co-CEO Jim Balsillie sometimes considered plans to open networks to rival companies. At this time the plan was not transferred to execution, Balsillie left the company. However, the hedge fund sees that RIM may be forced to open the network more than the plan considered at this time from now on.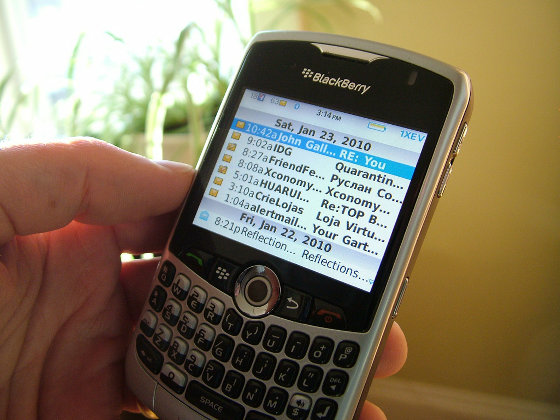 ByIlamont.com