"My Daily Wallpaper" free software that can automatically download high quality desktop wallpaper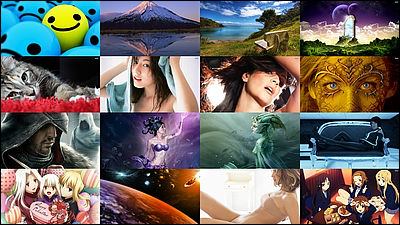 National Geographic·deviantART·DesktopprFree software that can make desktop wallpaper images randomly selected from a large number of genres such as animation · fantasy · game · model · landscape · animals · abstract · science · movies ·My Daily Wallpaper"is. For download and operation method, refer to the following.

My Daily Wallpaper
http://www.myportablesoftware.com/mydailywallpaper.aspx

◆ Download

Click "Download" on the above site.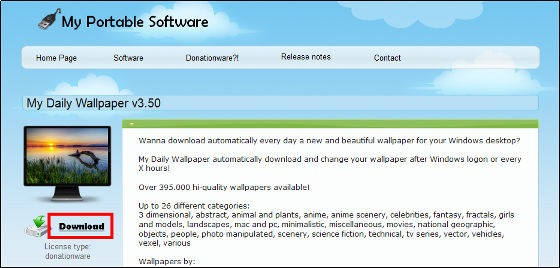 I started downloading "My_Daily_Wallpaper.exe".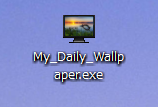 The operation screen is displayed, and the thumbnail image of the wallpaper starts to be downloaded immediately.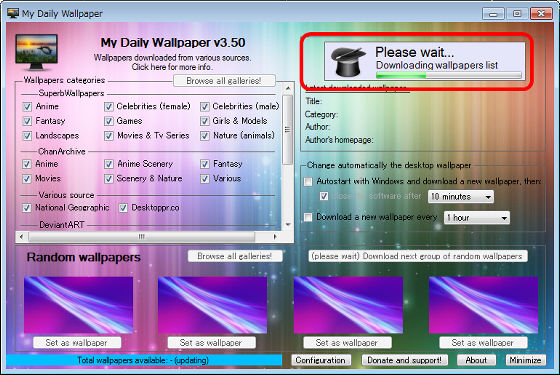 Operation method

When the download is completed, candidates for the wallpaper are displayed as thumbnail images below ... ....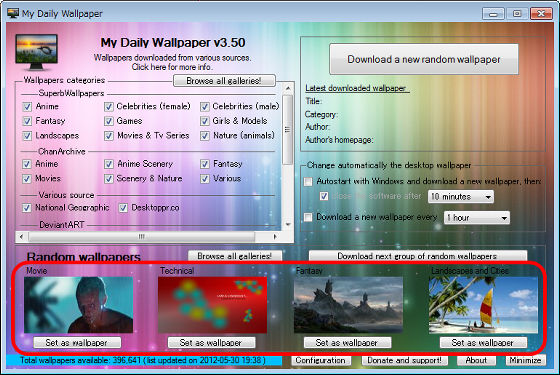 If you like it, click "Set as wallpeper", the desktop wallpaper will be changed.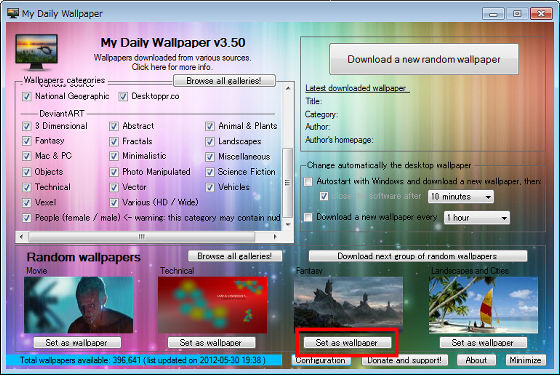 For example, from this wallpaper ......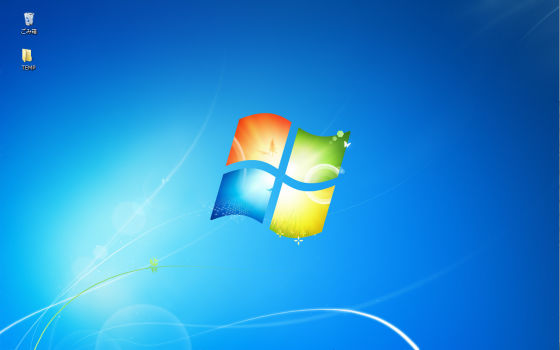 Soon you can change this wallpaper.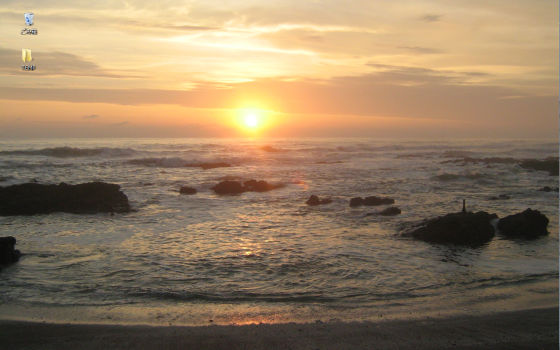 Click "Download next group of random wallpapers" if you want to choose from different wallpaper candidates.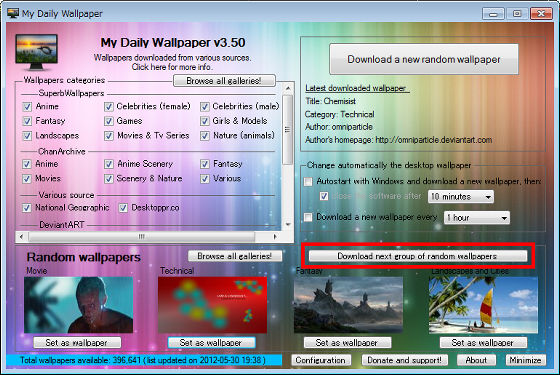 Another candidate is displayed.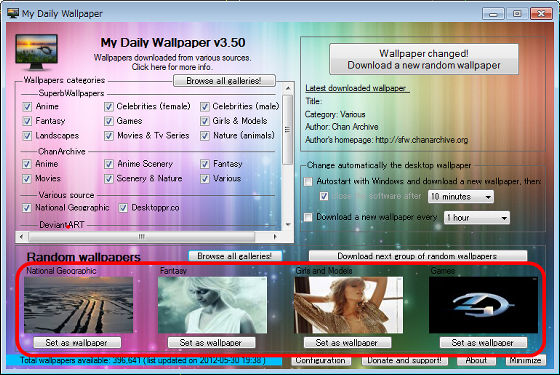 To see only images of a specific genre, click "Browse all galleries!".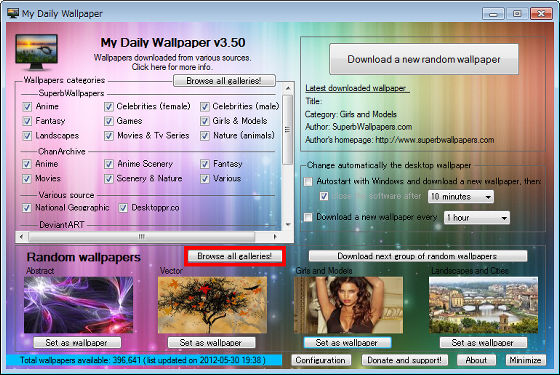 Click "Browse Button" in the upper center, select the genre you want to see, then click "Download next group of random wallpapers", the image will be displayed.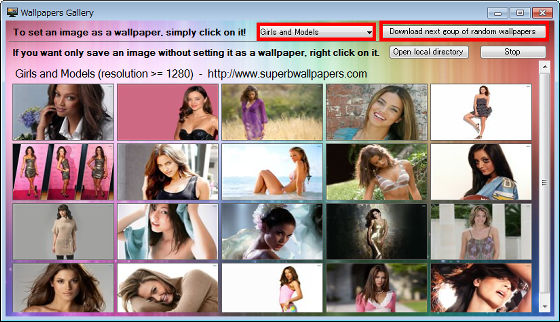 In addition, there is a setting that will automatically change the wallpaper after starting up the PC, and if you check "Autostart with Windows and download a new wallpaper. Ten", the setting is OK. To download the wallpaper every hour, check "Download a new wallpaper every 1 hour". You can change the download time every hour.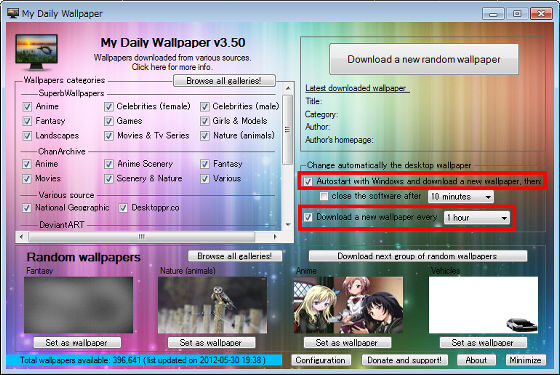 In addition, it is possible to finely set the genre of randomly displayed wallpaper, and if you remove the unnecessary genre from the check item on the upper left of the screen, it will be out of the subject of display.