High-tech dress "INTIMACY 2.0" which makes you transparent by heart rate and looks skin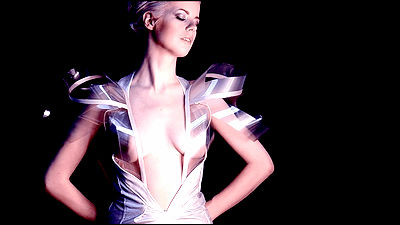 Fashion is one of the most familiar self expressions, but it is the fact that the state at that time is directly reflected in clothes is "INTIMACY 2.0"is. The dress that repeats transparency / opacity according to the upper and lower heart rate by the material of e - foil (electro - visual foil), Intimacy 2.0 is from the following.

Studio Roosegaarde - Intimacy 2.0
http://www.studioroosegaarde.net/project/intimacy-2-0/

INTIMACY 2.0Studio RoosegaardeOne of the projects of the INTIMACY series that proposes a high-tech fashion in which the body can be seen through.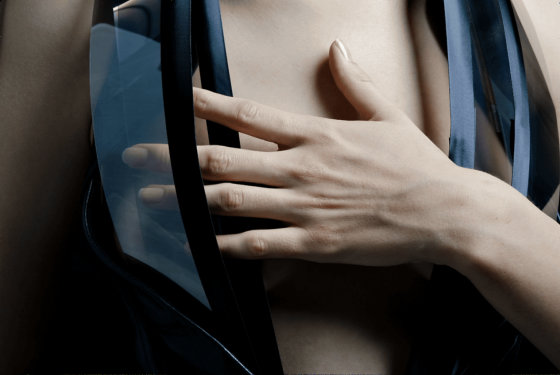 The dress is made of a material called e-foil (electro-visual foil), and it becomes transparent and becomes opaque,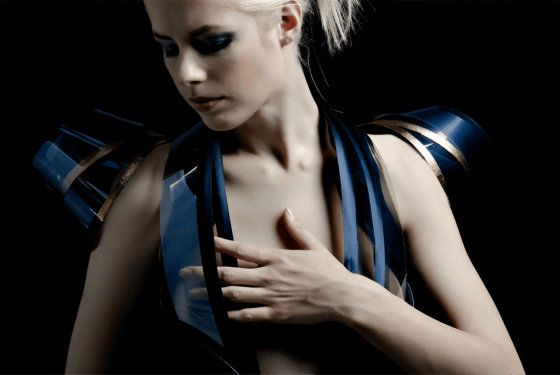 INTIMACY 2.0 of the latest work has become transparent / opaque changing according to the heart sound unlike ever.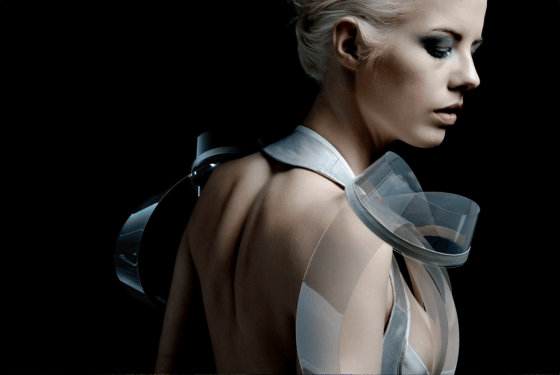 The color is developed in two colors, black and white. This is where White INTIMACY 2.0 is becoming opaque.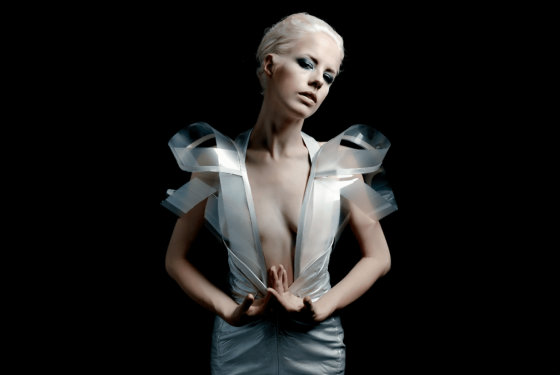 Because it combines e-foils and leather, when it is uncertain it feels like an avant-garde ordinary dress.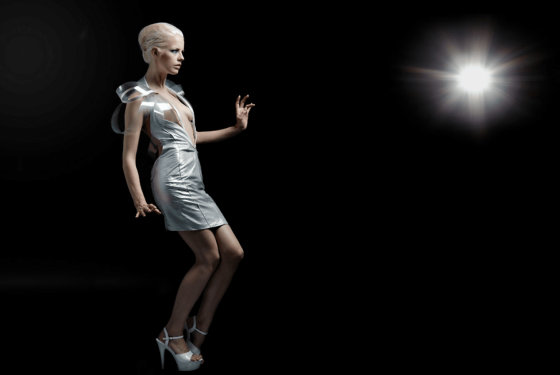 The appearance that the dress of INTIMACY 2.0 disappears and appears according to the beat is as follows.

'Intimacy 2.0' Interactive fashion by Studio Roosegaarde on Vimeo


This is transparent.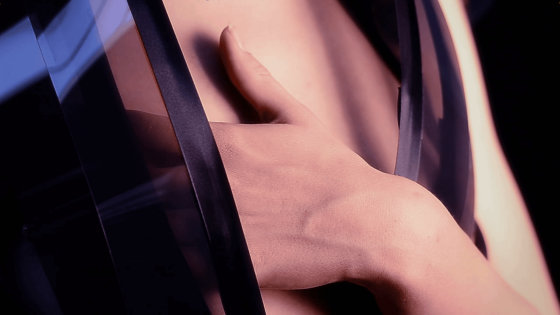 The dress became opaque slowly according to the heart sound ......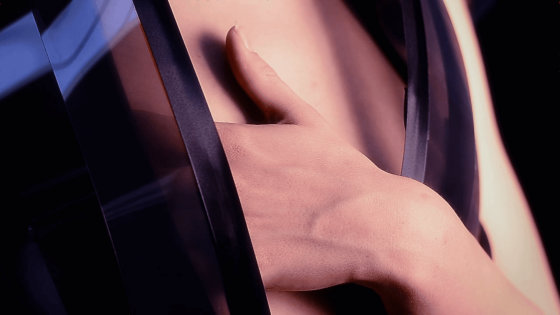 Fingers are invisible.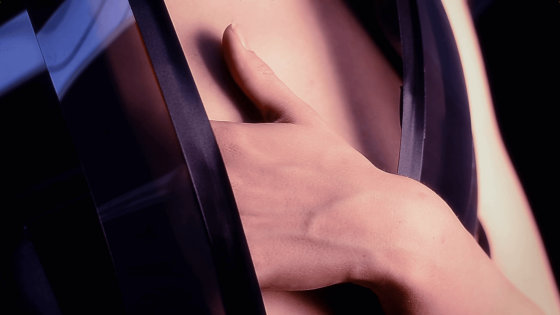 And it will be transparent at the next beat.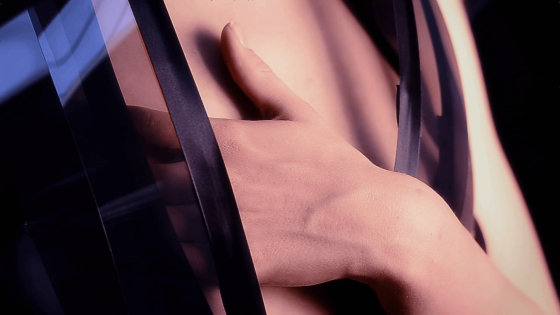 This is white dress INTIMACY 2.0. It is a transparent state.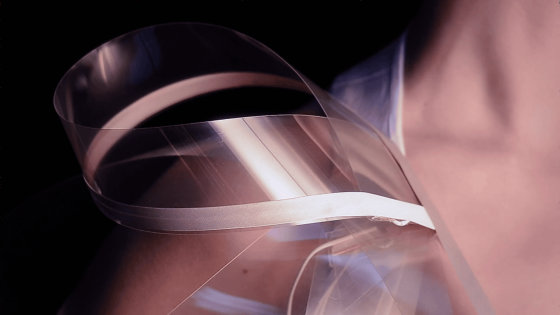 Here too slowly transparent dress becomes white and cloudy,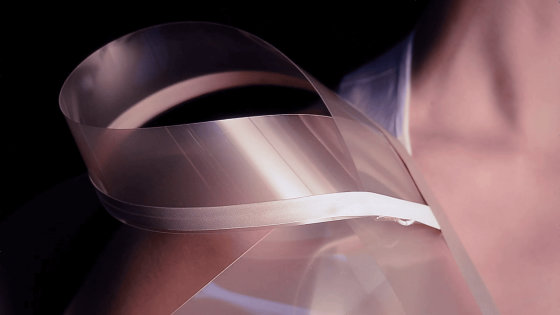 It returns to transparency again in a moment.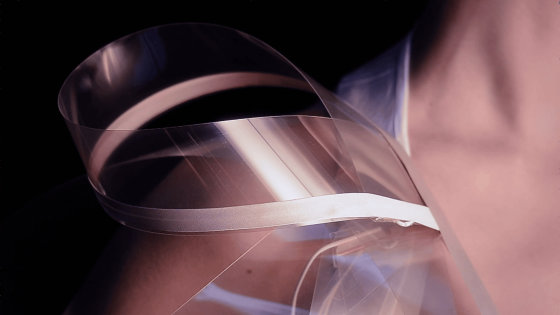 When a person wearing such a dress walks, it is not a lot of sightseeing.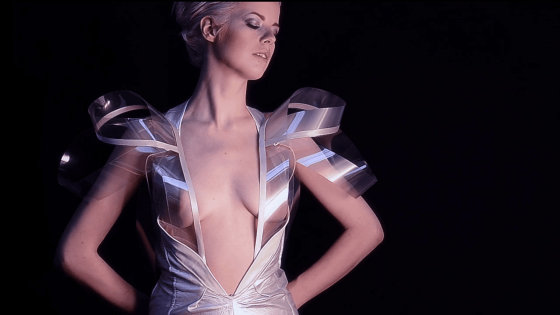 Black INTIMACY 2.0 makes it more transparent and opaque.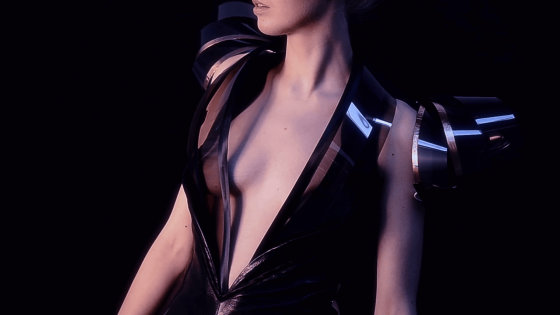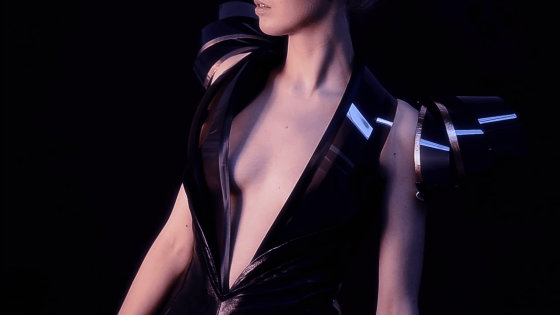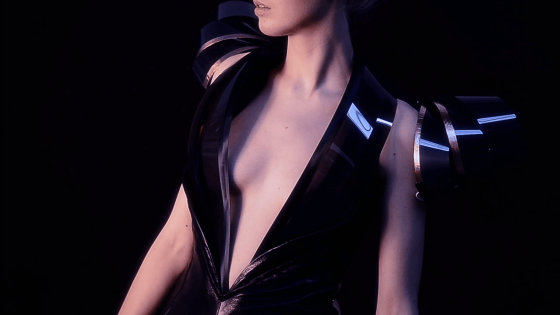 It will be the predecessor of INTIMACY 2.0INTIMACY WHITEWhenINTIMACY BLACKIs from below.

◆ INTIMACY WHITE
"INTIMACY WHITE" which is the first work of the INTIMACY series, which has become the beginning of everything.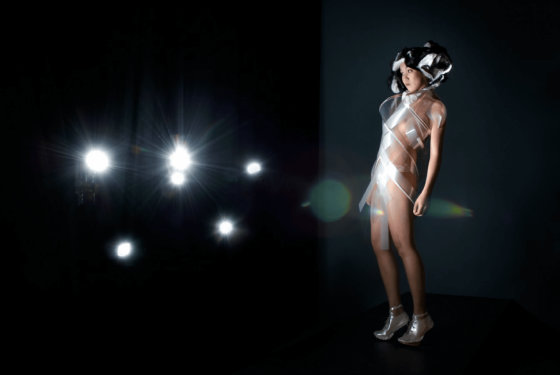 As a wearable technology, we will form a second skin.



It is a design along the body line of cloth like woven ribbon.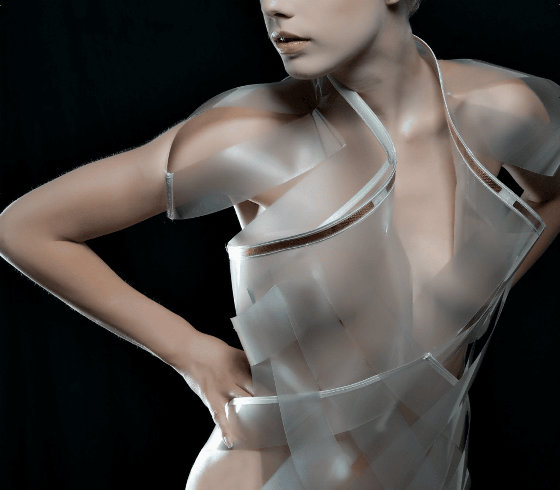 The movie of INTIMACY WHITE is from the following.

'Intimacy White' _ Daan Roosegaarde on Vimeo


This is a transparent state.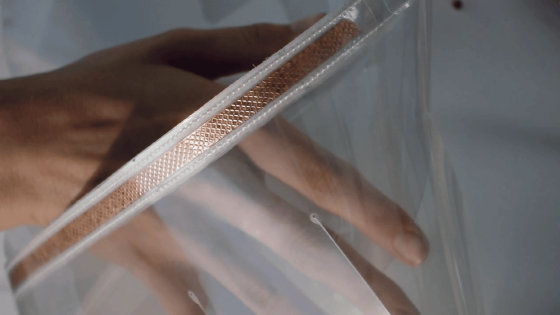 After a while it automatically becomes opaque.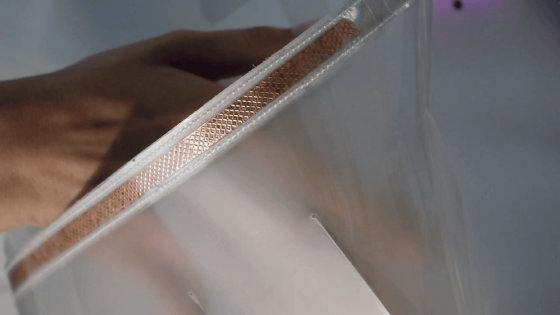 The appearance that the following repeats transparency / opaque.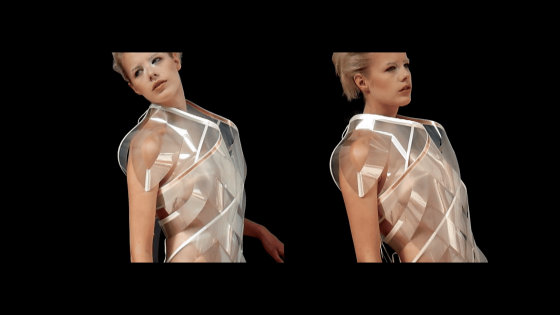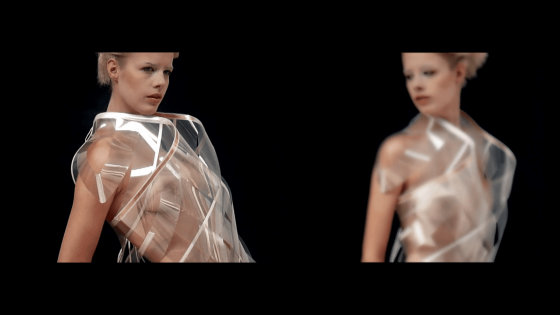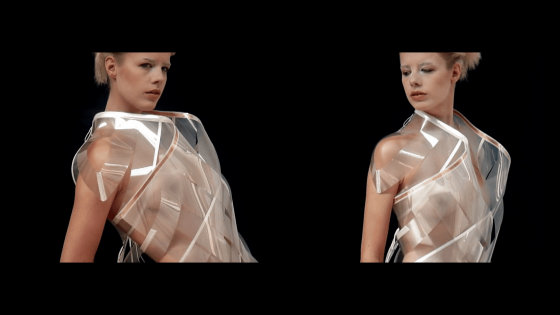 Next is INTIMACY BLACK.

◆ INTIMACY BLACK
The left is opaque and the right is transparent. Unlike INTIMACY WHITE here is a round form like no ocean.



When wearing it is like this.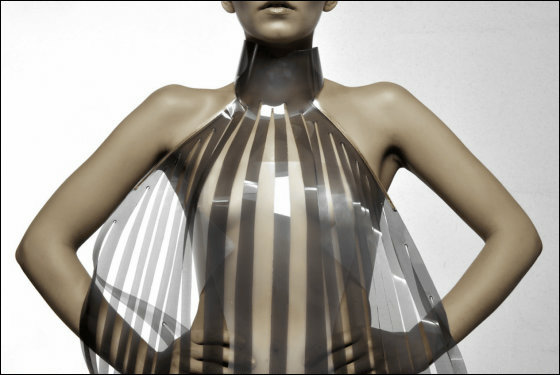 Behind the scenes.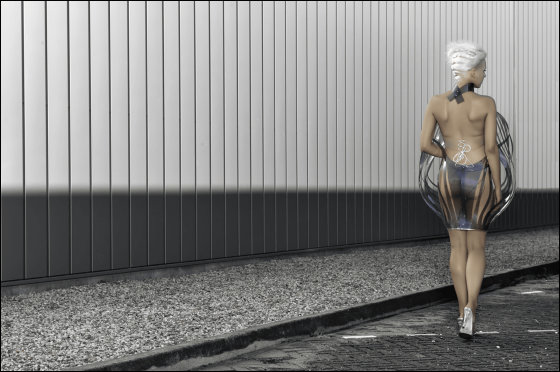 A movie of INTIMACY BLACK looks like this.

'Intimacy Black' _ Daan Roosegaarde on Vimeo


When it is transparent it is a grayish fabric,



It gets muddy and snowing ...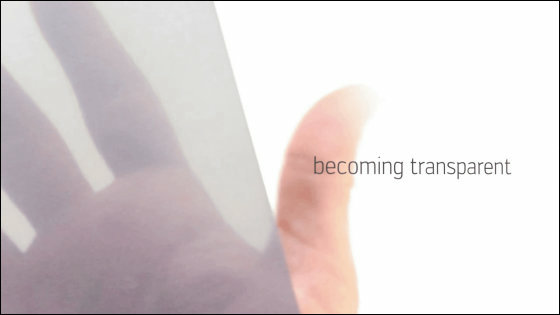 Eventually you will not be able to see the far side at all.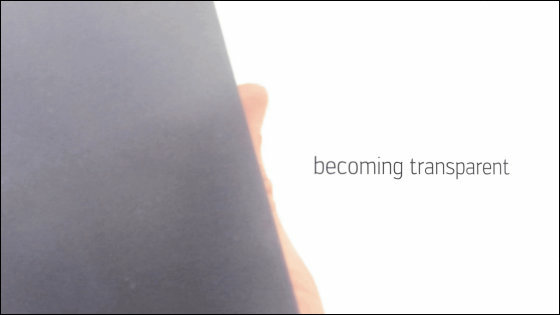 Even if it becomes opaque, something is not hidden.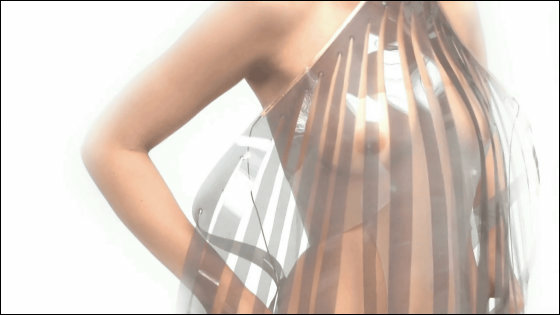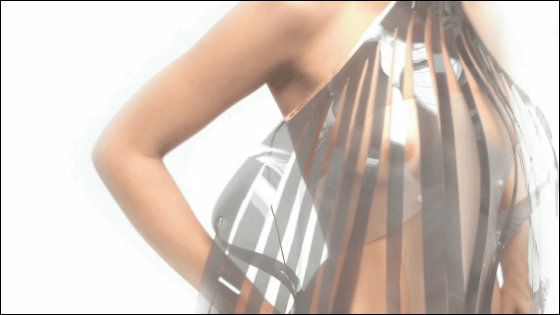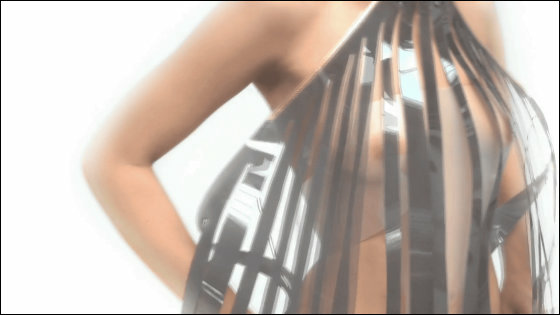 When wearing it is dignified.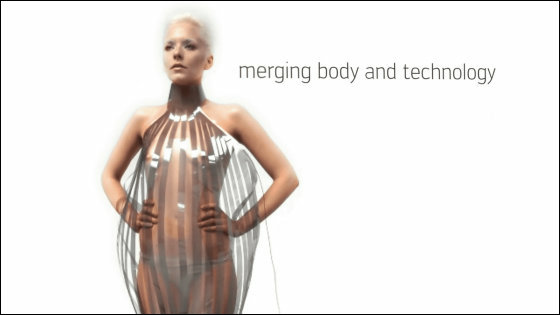 INTIMACY is a project to investigate the relationship between human intimacy and science and technology, and it is said that INTIMACY 3.0 is currently being created. It seems that fashion and technology seem to have low affinity at first glance, but INTIMACY 2.0 is capable of subliming human-human relationships to fashion by technology.