A variety of original overseas menu that McDonald's offers outside of Japan


When deploying shops throughout the world, things that come up with various unique menus that can not be seen in other countries tailored to the food culture of each country. Even at McDonald 's, the world' s largest chain store, it is the same and there are unusual menus that are unlikely to be imagined from the McDonald 's menu in Japan, in different countries.

McDonald's foreign food - chicagotribune.com

◆ Kiwi Burger (New Zealand)
This "kiwi" is green and fine hair grows on the skinKiwi fruitIt is not about birds that inhabit New Zealand can not fly. However, instead of using kiwi meat as a burger, the contents are beef patty, eggs, beetroot, tomato and orthodox.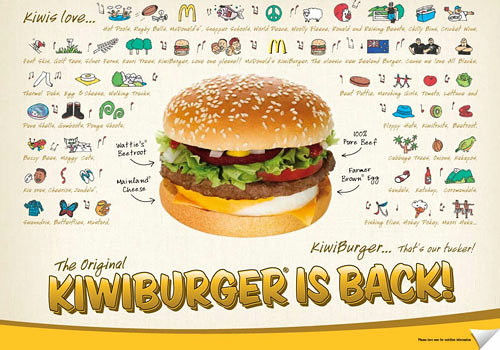 ◆ Inagari Protein Flour (Hong Kong)
A menu that puts Patty and fried egg on a twisted short pasta. In the same way, put on chicken on behalf of Patty and fried eggs "Plate burned thigh meal powderThere is also a menu called. Why is it such a combination ... ?.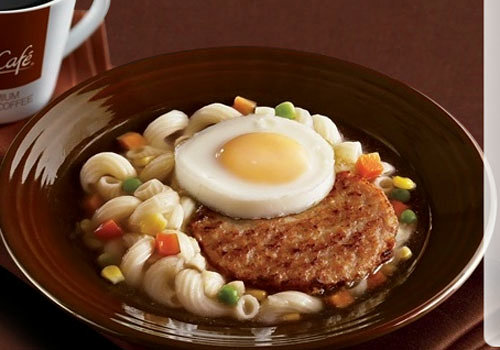 By the way, McDonald's treated as a fast food shop in the United States, but there are also things seen in casual dining in the Asian region and Europe, McDonald's in Hong Kong also provides services as a wedding restaurant in this way I will. The price is around 20,000 yen.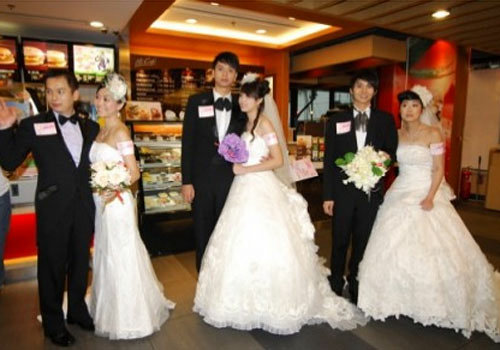 ◆ Mac Arabia (Middle East)
Kokuta, Using meatloaf or chicken fillet as a patty, using lettuce, tomato, onions, etc. using a sesame paste based sauce called tahini saucePitaSandwiched by.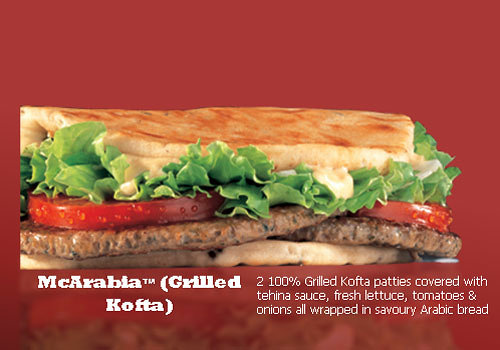 McFalafel (Israel)
It is often eaten in the Middle EastFalafelI wrapped it in a dough wanting a flat fry like croquette. By the way,Reputation from people selling falafel in JerusalemIt seems that it was scattered as "frozen furafel on sale at all".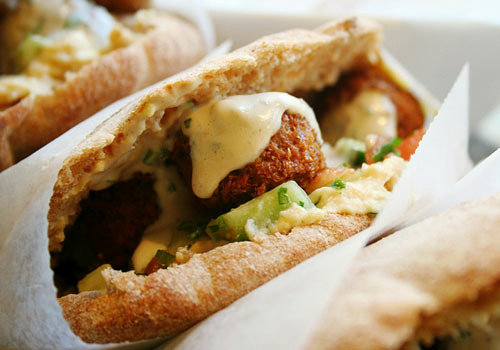 ◆ Lakse wrap (Finland, Norway)
In Norway "McLaksIt is calledDill sourceThere was a salmon burger that used this, but this product was changed to a style that wraps salmon's stick with lap, Lakse wrap. There seem to be two kinds of honey taste and wasabi taste.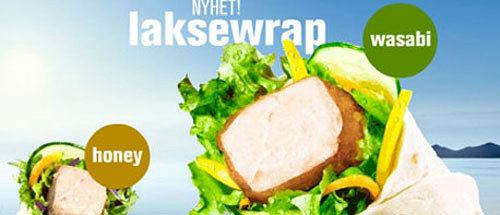 By the way, this Lakse wrap does not seem to be put on, but there is a drive-through ski-store "Max Key" which allows you to go shopping without leaving the board while leaving skiing in Sweden. It is possible to buy a burger in the middle of the slopes and go down while eating.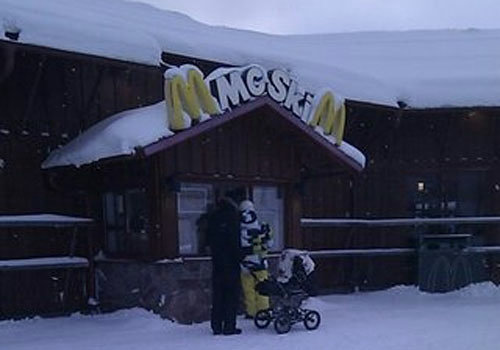 ◆ Nürnburger (Germany)
It is a burger that embodies the image of Germany, sandwiching three thick sausages and applying mustard to it. It was a former football player who invented and now he is the general manager of the football teamWoori HennesMr.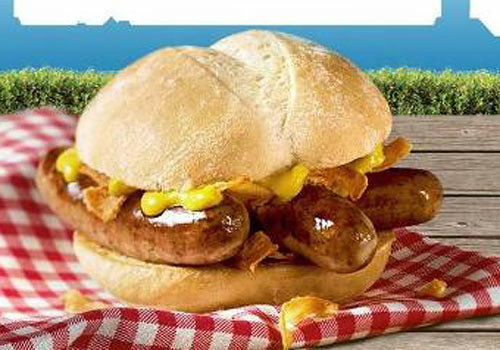 ◆ Spam & Egg (Hawaii)
A set of spam, eggs and rice. I can not feel McDonald's likeness any longer.



◆ Mac spaghetti (Philippines)
A menu with a set of spaghetti with fried tomato sauce and one piece of fried chicken set. It feels like Kentucky Fried Chicken is offering.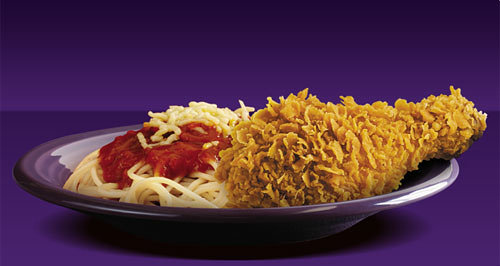 ◆ Bacon Roll (England)
It seems to be a menu served as breakfast at McDonald 's in England, sandwiching bacon with hard bread.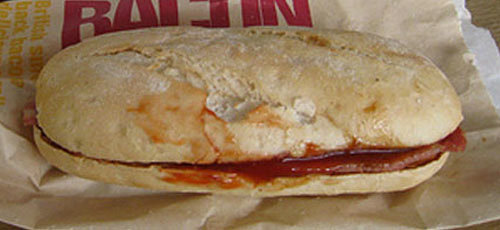 ◆ Grilled cheese (Canada)
Baked cheese between thinly sliced ​​breads.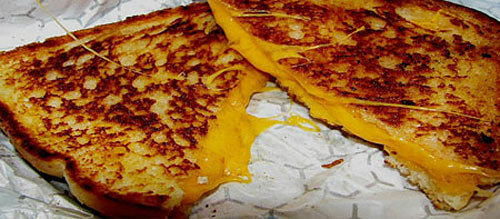 ◆ Onion Ring (Turkey, Germany, Eastern Europe)
Speaking of fast food restaurants offering onion rings in Japan is the first mos burger and Burger King, but some overseas McDonalds add onion rings to the menu. Many people think that they want to order in Japan, but are there no plans?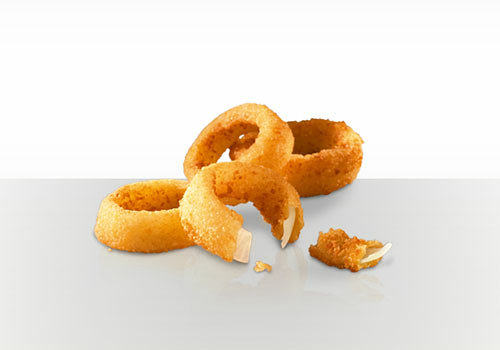 ◆ Family Dinner Box (Australia)
It is a menu that realizes "McDonald's with all the family members", offering four burgers and chicken nuggets, potatoes, drinks from about 1500 yen.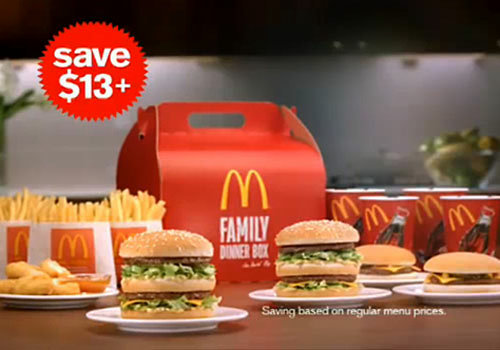 ◆ Chocolate Orange Pie (Turkey)
Various kinds of pie are sold in Japan, but in Turkey pie with Orange sauce is sold in chocolate fabric called chocolate orange pie.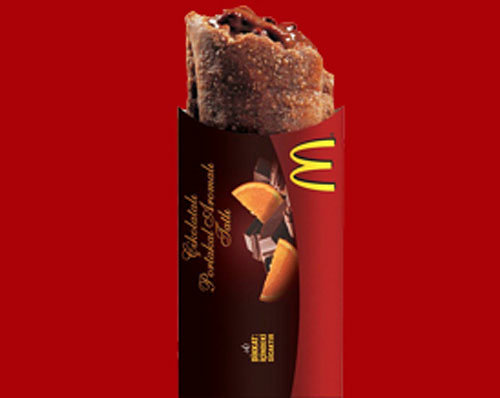 ◆ Extra edition: Samurai pork burger (Thailand)
"Samurai Pork Burger" sold in Thailand is a menu I have never heard in Japan, but "Samurai" is a name derived from Japan. Because it seems that the menu itself is the same as "Teriyaki Macburger" sold in Japan. Just changing the name makes it look pretty good ...