"Easy wine glass" which can be drunk anytime anywhere without a bottle opener, like a cup of wine is a cup of wine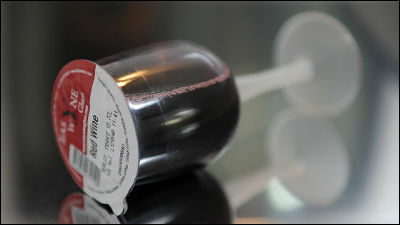 I sell it with wine in the wineglass, so that you can enjoy the wine anytime anywhere easily by going up the anticipated diagonal "Easy Wine Glass(Easy wine glass) ". If you want to drink just a cup at home from work and enjoy wine in outdoor such as cherry-blossom viewing, you do not need to prepare even a cup as well as a wine opener (bottle opener), the bottle cracks Because there is no worry that contents will spill, it is a convenient mechanism that "The 15th FABEX (Fabex) 2012"We decided to take a sample at the venue and try to taste thoroughly.

At FABEX 's booth, we exhibited glasses upside down on purpose and exhibited, so that people who came through before stopped giving interest to "Why can not spill out?"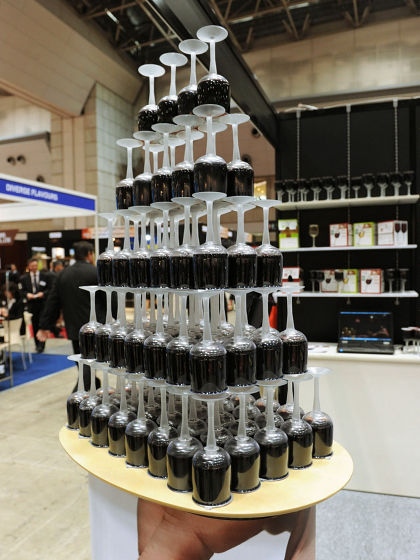 Although the container is made of plastic, it looks good and it looks like a glassy glass and it was designed to be rare.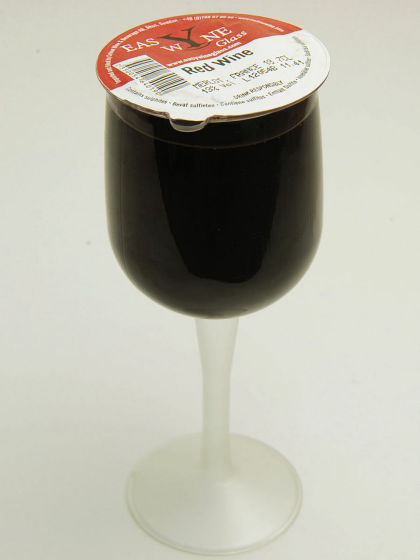 It is slightly shorter when compared with a 500 ml PET bottle.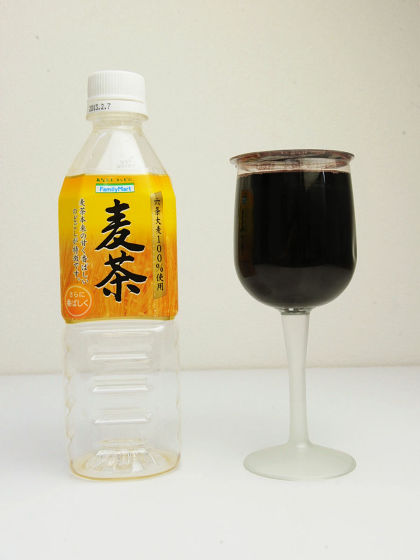 The weight is about 208 grams, the content is around 180 ml.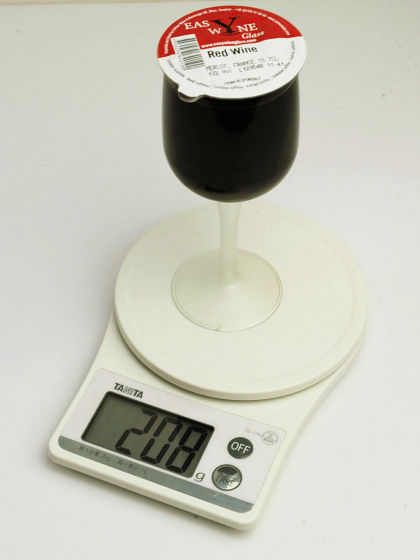 It actually looks like this when you bring it in your hand.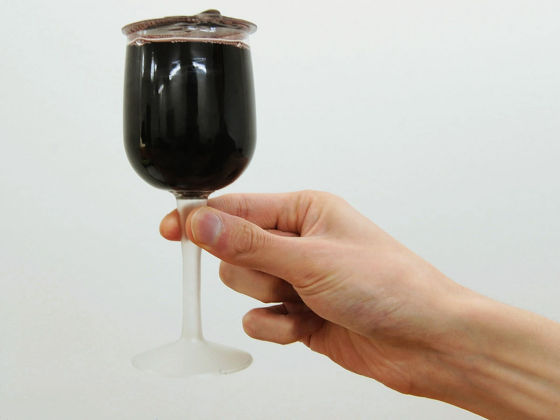 There is a slight dent in the part where the thumb hits when you grasp it, so it has become difficult to slip down and drop it.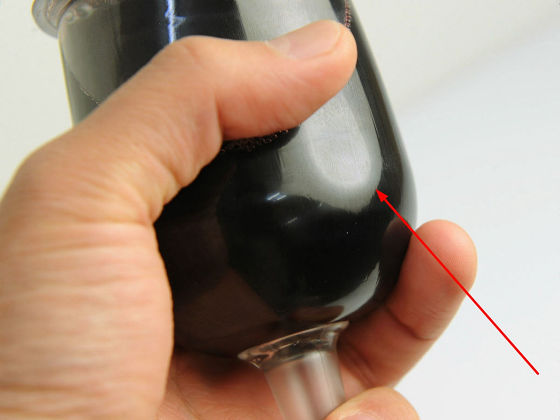 By pulling the legs of the glass with full force ... ....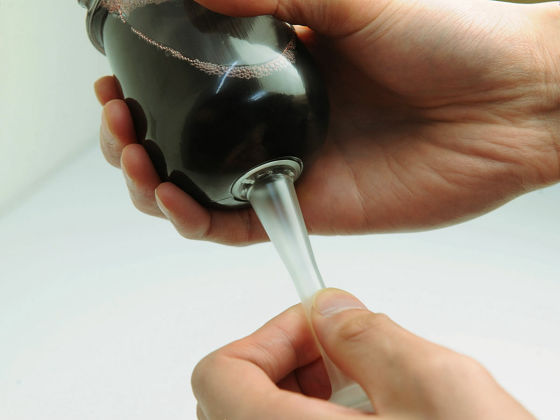 It can be pulled out. It is convenient for when you want to drink a cup outdoors because you do not have to worry about getting broken when you carry this.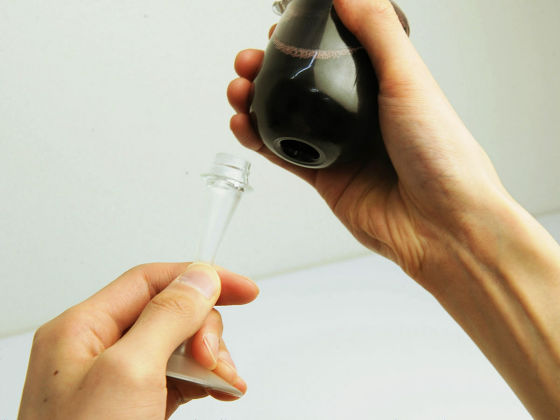 With this kind of feeling, having only the upper portion makes it a pretty cup-like atmosphere, so you can feel the wine that tends to have a high threshold is quite close.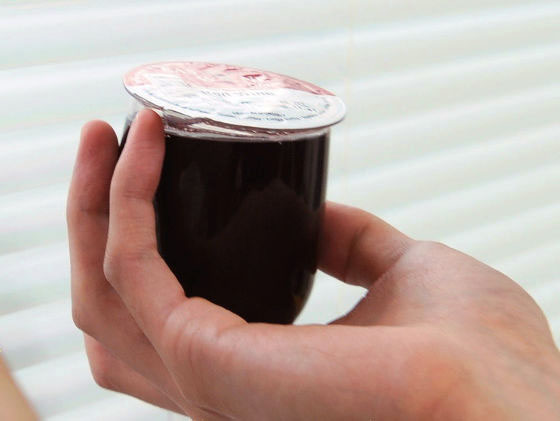 When unpacking it is OK if peel off the lid in the same way as cup pudding or yogurt etc. OK. Since the contents are pretty tapped, it will spill if you open it too swiftly.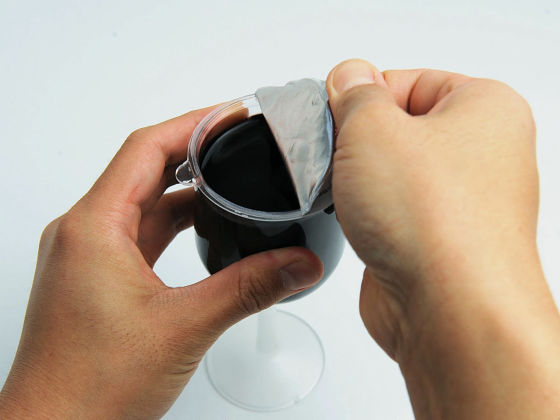 Taking a lid is like this.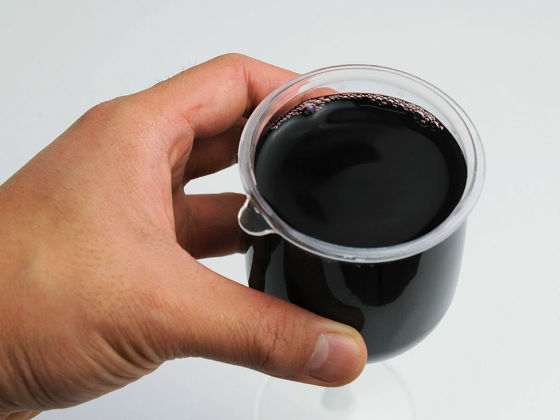 Since the glass chopsticks are the texture of the plastic as it is, I feel a slight roughness when I touch the lips.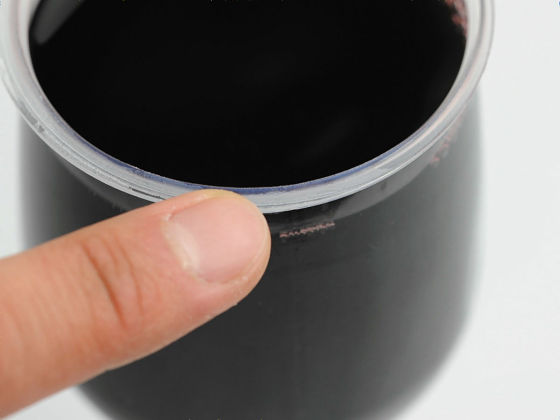 As impressions when tasting in the editorial department, sweetness and astringency are few, and sourness is slightly intense. There is no sweetness like grape juice that tends to be found in cheap wine, and since habit is not strong, it seems to be suitable for drinking with meals. If a buyer can buy canned beer at the same convenience store as within 300 yen, some people think that they will buy this one.

A man who was explaining the item at the booth said, "I am also preparing white wine and rosé, so I'm happy if it could be a chance to enjoy wine with ease at shops that do not rotate."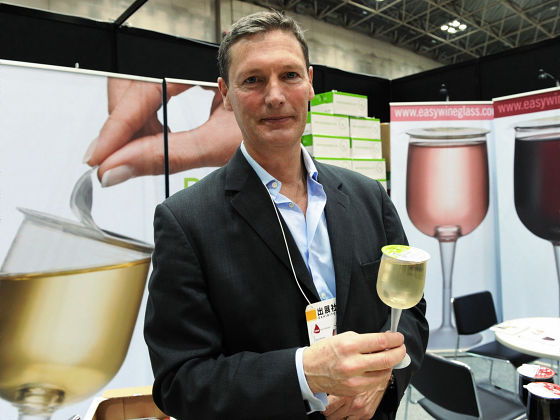 Incidentally,Japan Grand Champagne CompanyIt is said that it is developing a sales channel, so it may come the day when you can buy it even at a convenience store in the neighborhood etc.