A free application "PetSmile Age Watch" that displays how old you are a pet if you are a human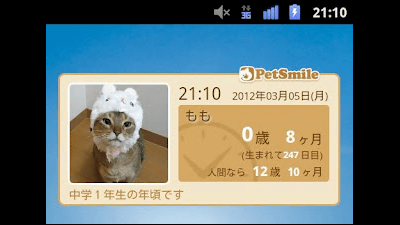 BIGLOBE will deliver BIGLOBE free of charge from today for the Android smartphone widget application "PetSmile ~ Age Watch ~" which converts the age of pets converted into human age.

Age Clock ~ Clock Widget Suitable for Pet Owner ~
http://pet-smile.net/clock/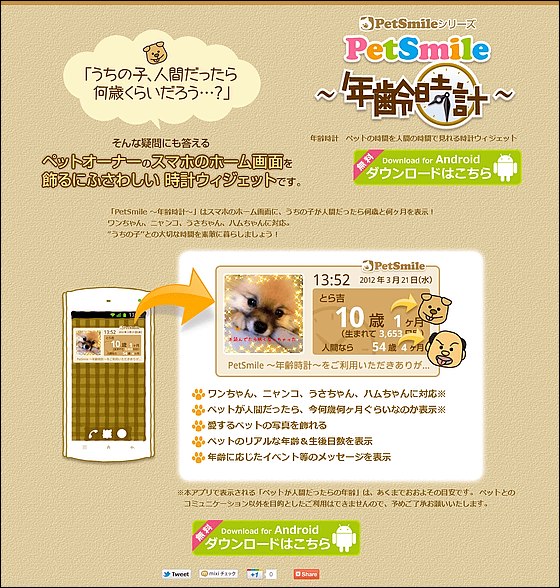 This application is a clock widget application for Android that converts to "It's about how old you are if a pet is a human being," and displays it on the home screen of the smartphone.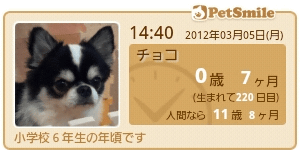 It displays with such feeling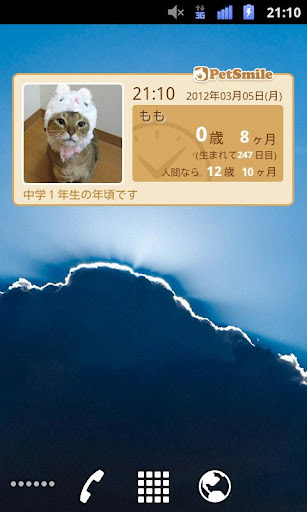 In addition to the actual age and the number of days after birth, the approximate age when it was a human being, "Kindergarten Young Mr." "Second-grade high school student" etc. can be displayed at any time if it is human.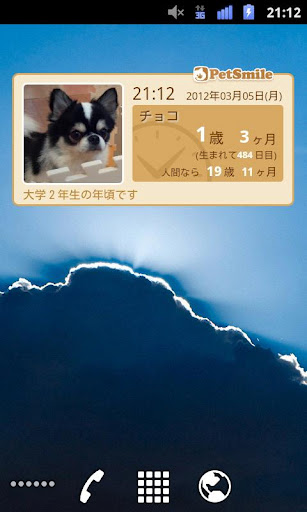 The conversion of age corresponds to dogs, cats, rabbits and hamsters.