Droid kun born to charge smartphone "Andru"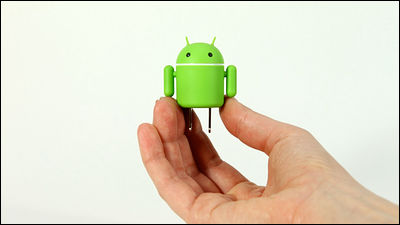 USB connection smart phone charger in the form of "droid kun (provisional)" which can be said to be a mascot of Android "Andru"Has become quite nice design.

Andru - Android Robot USB Cell Phone Charger
http://www.powerbygen.com/USB-Phone-Charger_p_8.html

Package like this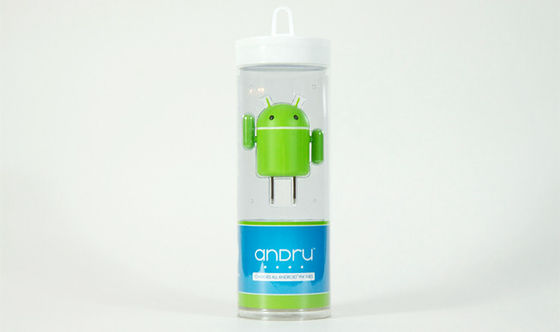 This is "Andru"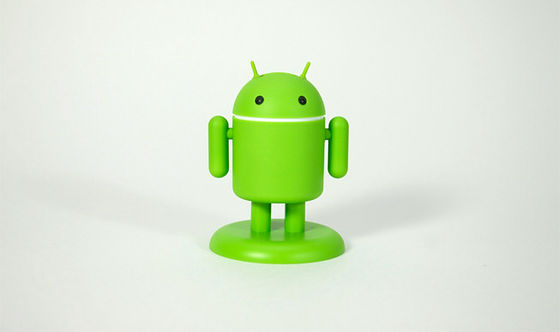 A table and a 1.2 meter long USB cable are included, and the surface is soft matte finish.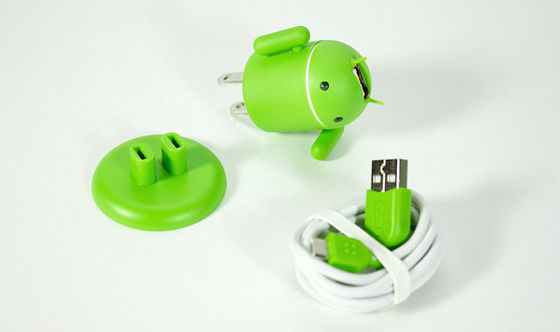 USB hole on the head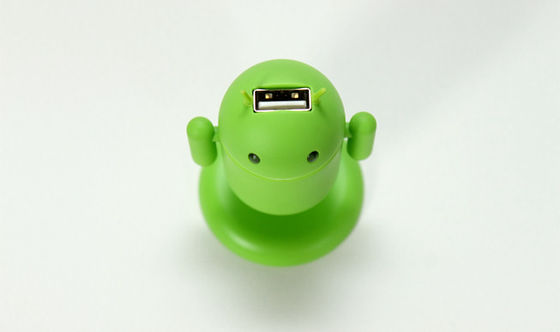 The size is about this. The height is 2.5 inches (6.35 cm).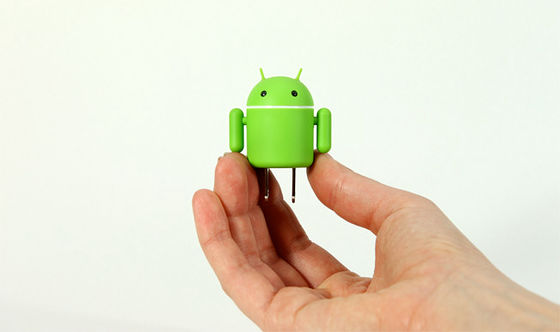 When you actually plug it into an outlet, your eyes will glow blue. Also, my arms will move.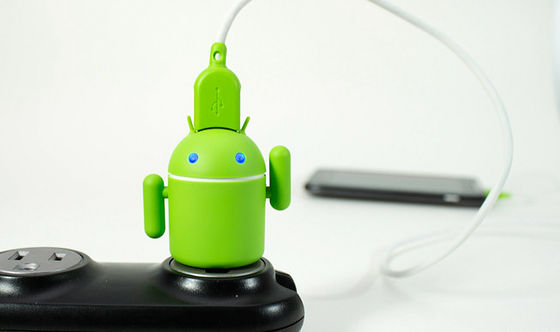 The price is 25 dollars a day (about 2000 yen).