Paypal requests e-book seller to delete all books of rape and incest things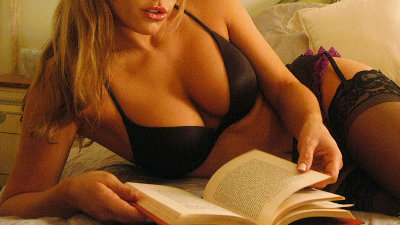 ByFrench Maid TV

Paypal (Paypal) of online payment service to dealers who sells e-books "delete all books dealing with rape, incest, and minor sexual love, otherwise stop using the service" And the trader made a decision to accept it.

Smashwords Succumbs to Censorship - The Digital Reader

"Smashwords"Is one of e-book distributors. We started service in 2008 and have published nearly 100,000 e-books so far. As its mechanism, it first receives document data from the writer, converts it to a sellable form, and distributes it to Apple and Sony's electronic book site. As features are outputted in multi format, it is possible to publish on any and all e-book terminals. The artist's royalty is 85% of sales, and the site receives 15%, so you can publish books without a publisher.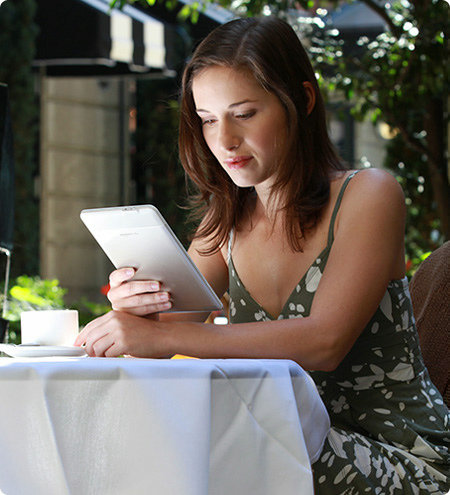 ByGoXunuReviews

The final notice from Paypal arrived on February 18th. The content of notice is to immediately delete works belonging to "animal desire" "rape" "incest". Because it was possible that the account could be frozen if it did not obey, Smashwords infered to this notification and decided to delete the corresponding work.

As for this, Mark Coker of the founder contacted the account owner at once by e-mail on February 24. We are apologizing that "I am apologizing for this kind of brief announcement, and for causing financial and mental difficulties for the author and publisher."

Smashwords and Paypal have been talking about this case for a long time, and as for the works dealing with minor sexual love, it is strictly forbidden as industry as a whole, so it did not become an issue. However, it was difficult to talk about the three categories of "animal desire", "rape" and "incest" in the gray zone. Although Coker thinks that fiction is totally different from fiction, reality, as Smashwords spread all over the world, things that threaten Smashwords, eventually such as authors, publishers, other e-book distributors Because there is a possibility of profit, it is said that this decision was reached.

From February 27th, Smashwords began offering guidance for authors to make the category work "stop publication". Their petty means of changing book titles and tags is that the author / publisher account can be suspended and their decision is not fair but just incomplete, but indie artists around the world continue publishing We call on you to support us to be able to do.

Smashwords - Ebooks from independent authors and publishers
http://www.smashwords.com/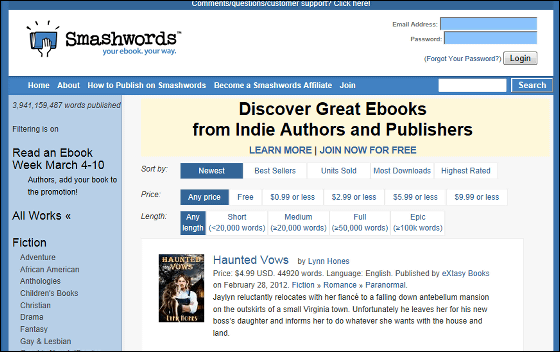 When it comes to this, it seems like an e-book distributor that can deal with every category is advantageous, but even AmazonPedophile Self-Publishing Book RemovedIt seems to be settled in the place that it is "being not able to publish anything" eventually. As Coker says, "reality is reality, fiction is fiction" ... ....
in Note, Posted by logc_nt