Domino Pizza "Happy Valentine Pizza" Tasting Review celebrating Valentine's Day with Pizza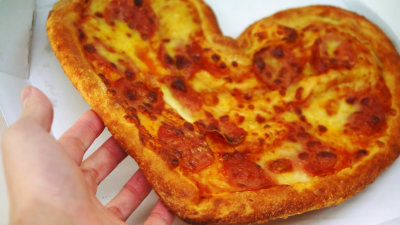 "Speaking of Valentine's Day, after all pizza!"Now dead cheeseIf it's not an eventI'm going to make it my ownHowever, Domino Pizza, not Pizza Hut sold the pizza "Happy Valentine Pizza" for Valentine, so I ordered it unexpectedly. Since Valentine has a story of marketing that the chocolate industry set aside, it may not be amusing even if pizza becomes a standard in the future.

Let's give home delivery pizza Domino pizza heart. Happy Valentine's Pizza on sale!

The pizza I ordered arrived. Suddenly the container is heart-shaped and full of valentine.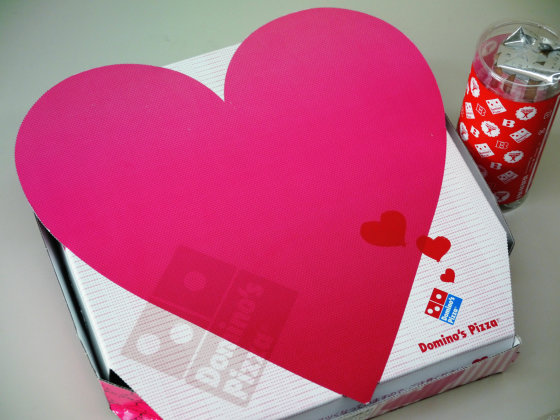 A logo that makes you feel like "Domino Pizza ❤".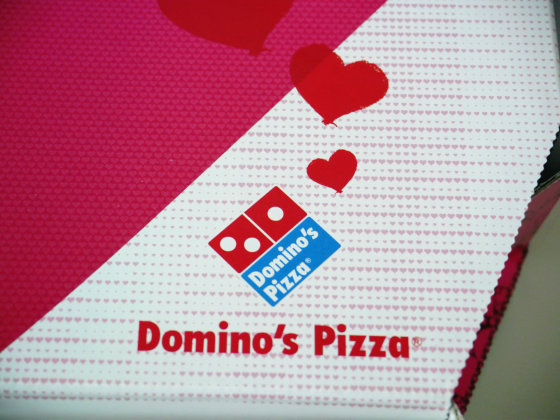 The side is pink, and it is not a product that men can order very solely.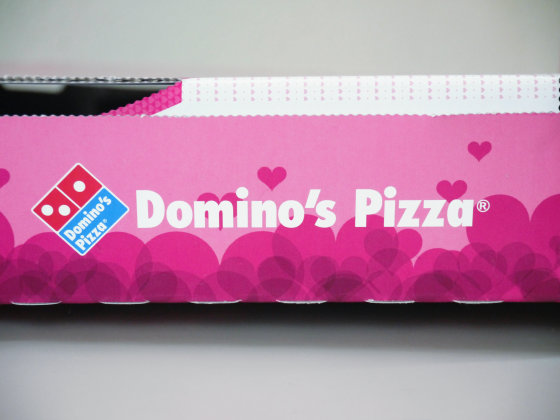 "Please note that the inside of the box and the two are becoming aggressive"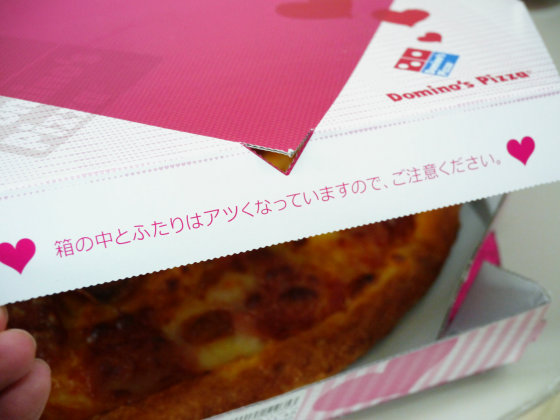 Pizza is heart shaped as well as pizza of course.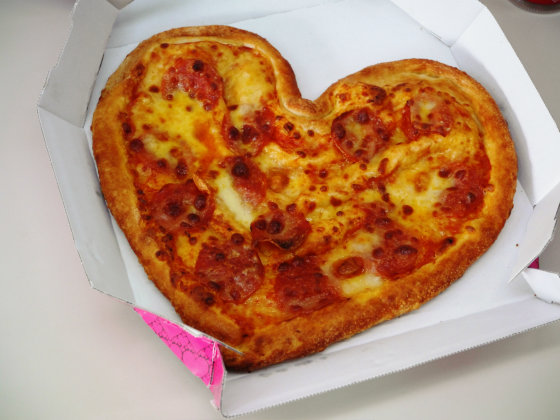 The ingredients are Pomodoro sauce, pepperoni, fresh Mozzarella cheese.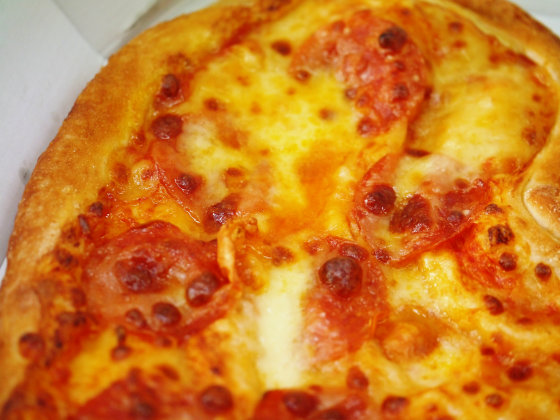 The size is limited to M, so it should be enough for two people so this size is just right.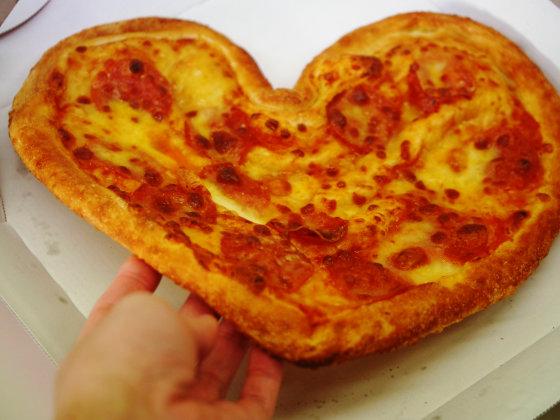 There is nothing to do like this when it comes to eating ....... Cut a lot in the middle.



Dough thin as dough. The taste is very orthodox, "calicious" and "bad ..." can not be said, "It is such a taste of pizza" It is calm. If two of us who ordered this pizza, it is more important to eat together, so the taste should not bother me.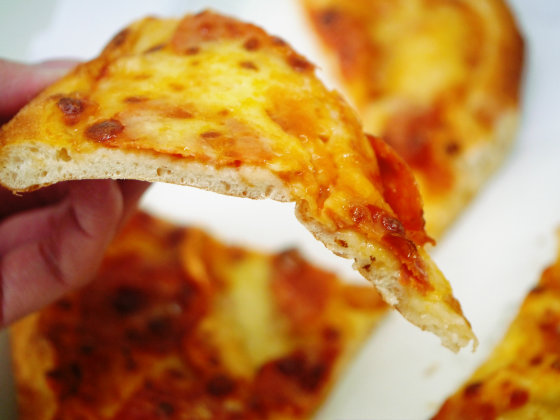 By the way, if you set "Happy Valentine's Set", such a barrel follows.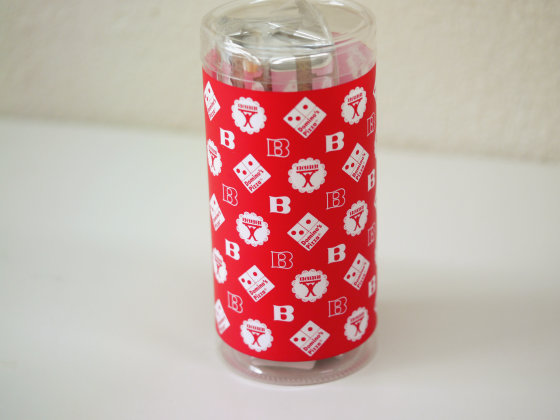 Italy's famous sweet brand "BABBIIt is said to be a tiramisu roll made with collaboration with.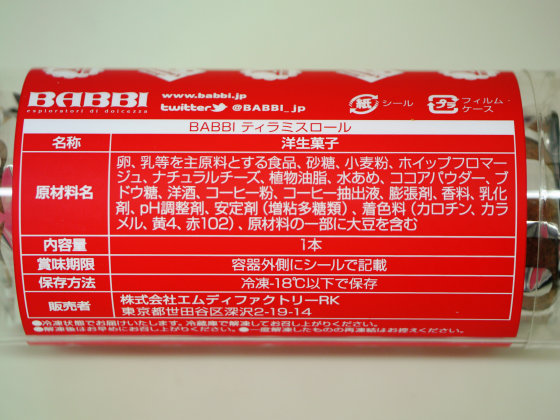 A colored little cute little roll appeared.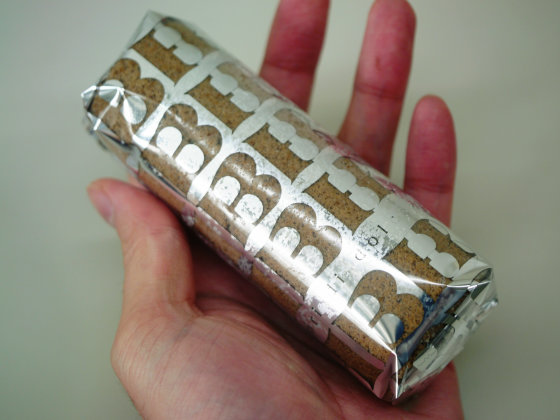 Fluffy fabric of chocolate flavor on the outside.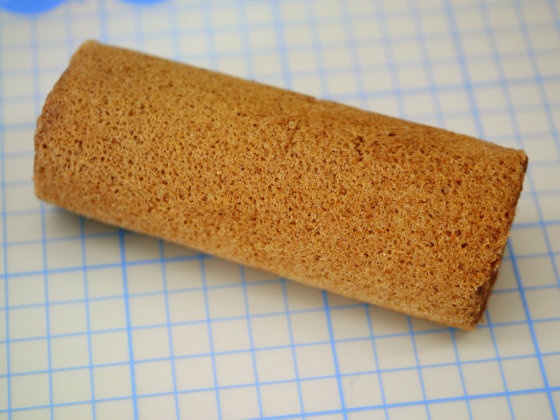 And there are plenty of cream in it. It is perfect for dessert after meal, but compared to purchasing with Happy Valentine Pizza alone plus 600 yen plus Kore, it is a bit of a troublesome place. In addition, it is 980 yen for cakes, so it is profitable.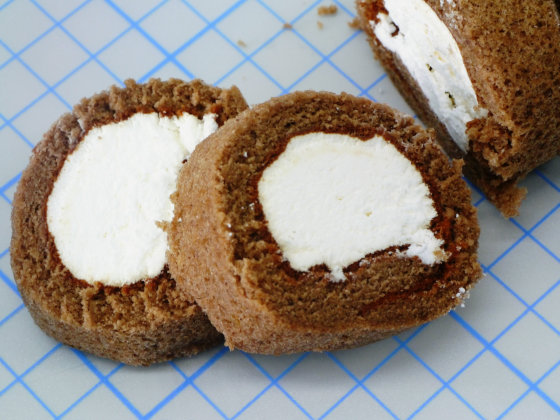 I do not do things like dessert flavor according to Valentine's Day, and it is truly that pizza is competing with straight items if it is pizza.