Open source, free motherboard and various add-ons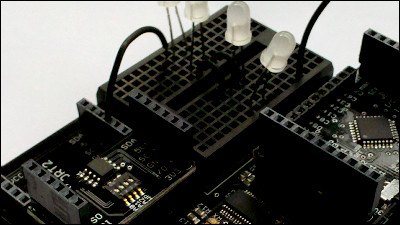 As an inexpensive and easy-to-use open source platformArduinoThere is also a hardware called "BoardX Motherboard" which made the motherboard and the processor independent specifications and made it possible to use it in combination with any processor was born.

UPGRADE INDUSTRIES
http://www.upgradeindustries.com/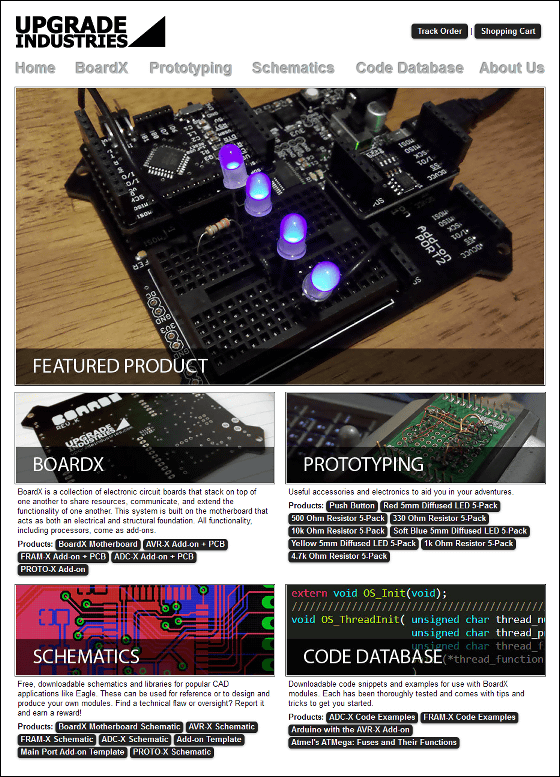 BoardX: The Open Source Miniature Motherboard [Redemption] by Kevin Green - Kickstarter

The central part is "BoardX Motherboard". It has one main port and two add-on ports, and power can be supplied from DC and USB. Also, USB-UARTConverter is equipped. As a feature, since the processor is independent, it can be combined with any processor with any processor. The price is 49.55 dollars (about 3800 yen).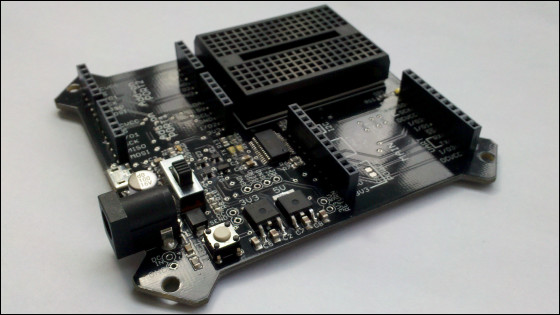 It adds various add-ons including processors to this motherboard.

Ferroelectric memory (FRAM)Add-on's "FRAM-X Add-on + PCB", $ 19.55 (about 1500 yen).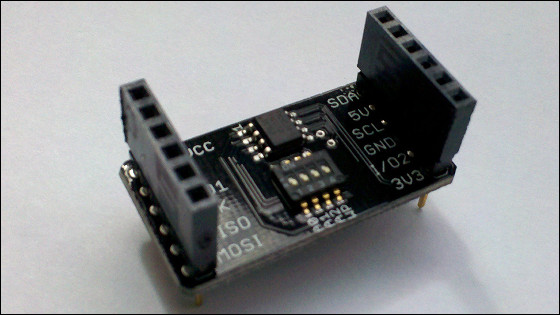 AVRAdd-on's "AVR-X Add-on + PCB". $ 29.55 (about 2300 yen).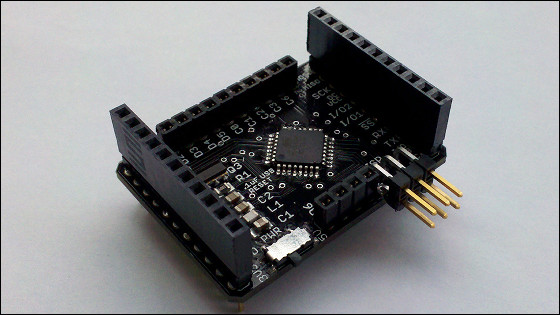 An analog-to-digital conversion circuit (ADC)Add-on's "ADC-X Add-on + PCB". It is $ 22.55 (about 1800 yen).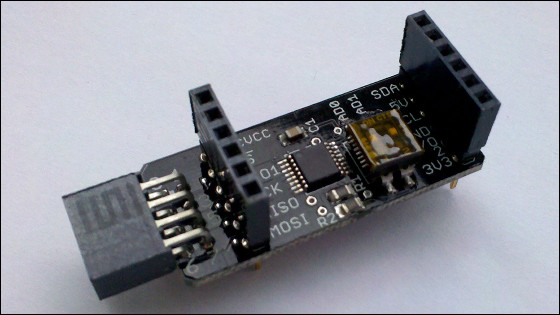 I'll do it myself! It was composed only of the board without mounting any parts for the person called "PROTO-X Add-onThere is also. This is $ 11.55 (about 900 yen).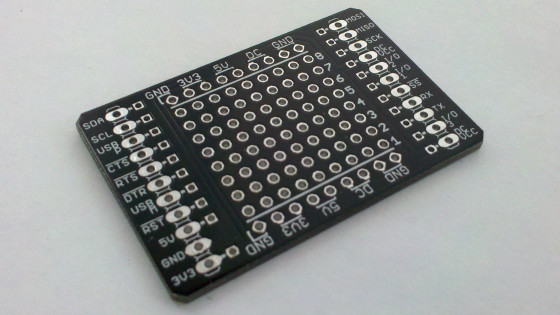 There is nothing to say if you can combine home machines in this space saving and inexpensive ... ....