A big misunderstood that he noticed by traveling in Mexico with only a dangerous image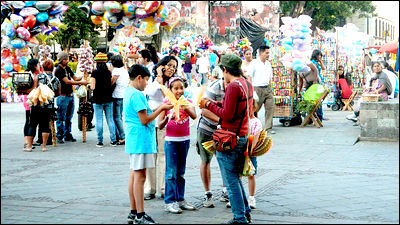 "Hell" "Fist of Real Hokuto" "End of the century" ... These are the words used to describe Mexico on the net. Many photographs of human beings slaughtered by conflicts among narcotic organizations, or clashes between police and narcotics organizations are certainly even in the atmosphere of "the end of the world". To say that I also travel Mexico, I was threatened scattered by various people. "Are you sure of mind?" I took a trip to Mexico like that for a month.

Therefore, Happy New Year.World newspaperIt is Matsuzaki Atsushi of. This year I will use my feet more than last year, I am dirty, I want to pick up the story vividly at times. Thank you again this year.

I am in the whole world around the world, I am currently in Quetzaltenango, the second city of Guatemala. After finishing my trip to Mexico, I came to Guatemala next door. I think that New Year 's going to be a bit slow here.

Pink is your current location, blue is the way point

On a larger mapYour locationShow

Well, this time we will deliver a comprehensive collection of Mexico where various rumors are constant. A bus trip over a month. Now that I have finished my trip to Mexico, I think. That means that I was "terrible misunderstanding".

Mexico travel route

On a larger mapYour locationShow

A journey of Mexico began from the city of the border with the United States - Ciudad Juarez. Ciudad Juarez is located at the forefront of drug conflict and is said to be "the most dangerous city outside the war area."

Regarding security in MexicoMinistry of Foreign Affairs Overseas Safety HPFrom

【Security situation of Ciudad - Juarez】 (Extracted from Ministry of Foreign Affairs Overseas Security HP)
Especially the deterioration of public security in Juarez city of Chihuahua State is remarkable, and in 2, only 2,738 people in the city caused murder related to organized crime related, and in February 2011, incident occurred when a Japanese person on business trip was shot did. In addition, for the conflict between organizations and assault on the security authorities, automobile bombs are used, hand grenades are thrown in, etc., and its methods are also intimidating and indiscriminate. On the other hand, general security has also deteriorated, and abduction, robbery, theft, etc. are occurring frequently. For that matter, we recommend that you consider seriously considering your own safety, such as traveling and staying in these cities and the surrounding areas, and to take sufficient safety measures.

Border gate on the American side. Before this there is a bridge across the border with Mexico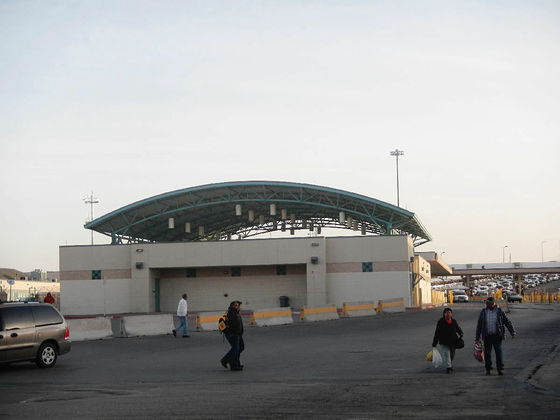 If you cross the bridge there is Mexico Ciuda - Juarez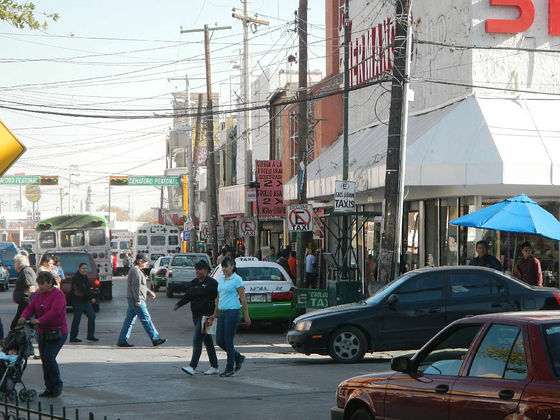 park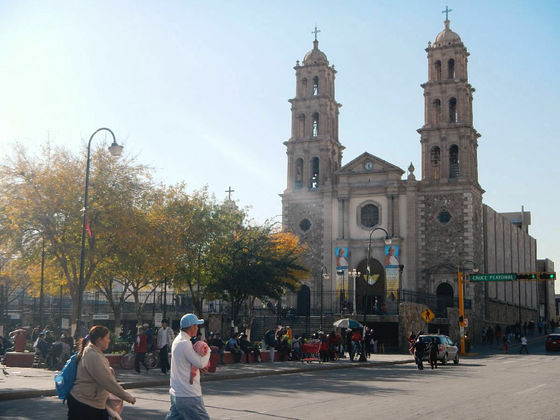 People's rest area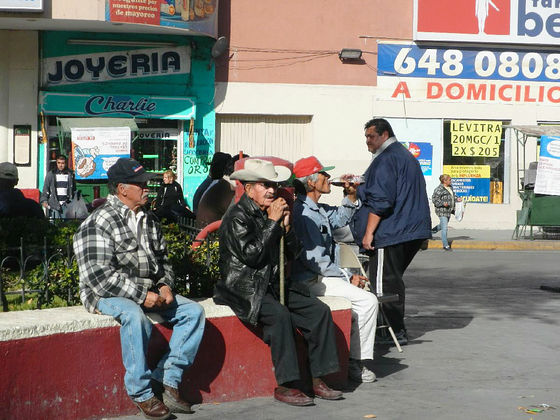 Bean spicy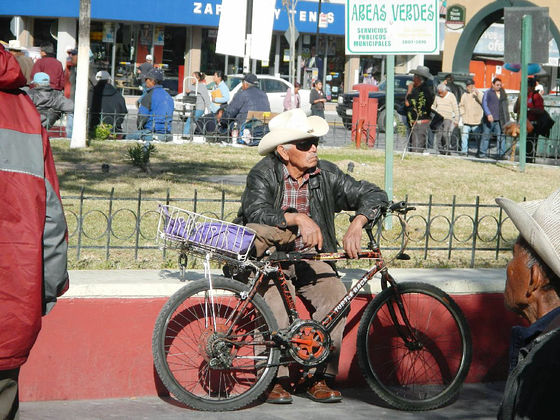 A lot of children were playing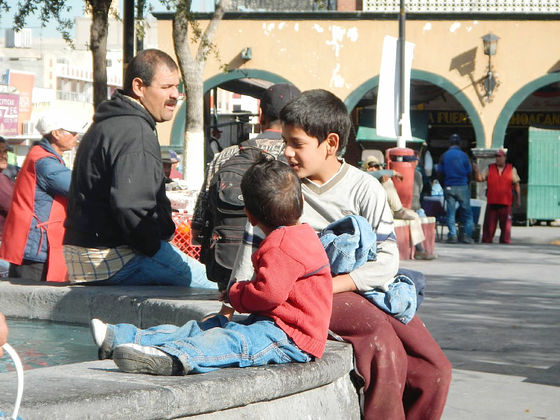 The market is full of vigor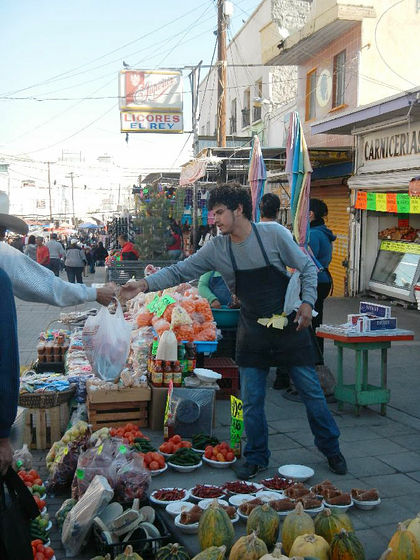 It was pretty beatiful. I felt no disturbing air at all as long as I walked a little on the avenue near the border gate during the day. On the contrary, "It's a leisurely city". There was a regional city of Mexico where it feels quite simple compared to the United States. However, I saw a sight that a police officer holding a machine gun stood in town, a police car rang sirens and passed at a tremendous speed, and trucks carrying about 10 soldiers were patrolling. It was a moment when I felt the author's authority that "It is not allowed to do it freely in Coco" because it is near the border.

"Something unexpected seems to be OK in Mexico." Events at the bus terminal of Ciudad Juarez who visited me at such a later date came back to reality.

Ciudad - Juarez bus terminal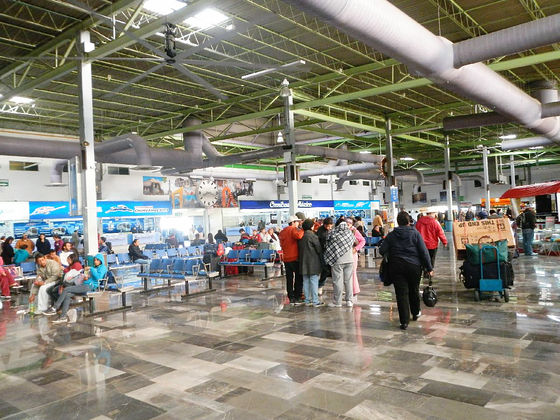 There are many paper stuck on the pillar of the terminal. What do you think?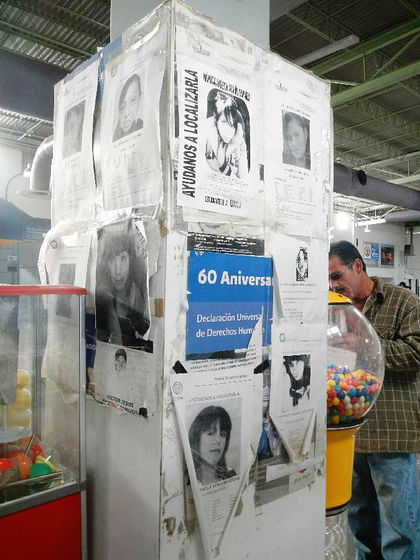 This is all missing people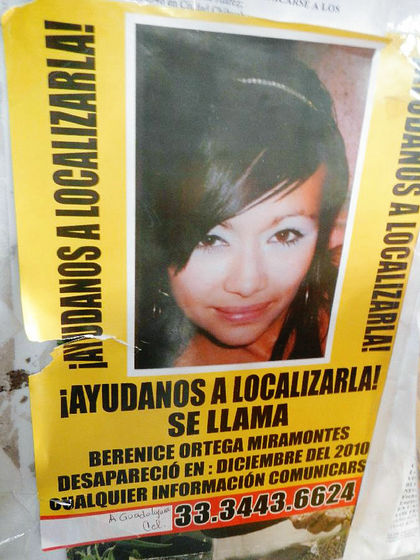 It is said that the man (Mexico) he met in the campus said "It is probably a man who managed with medicine." The spine froze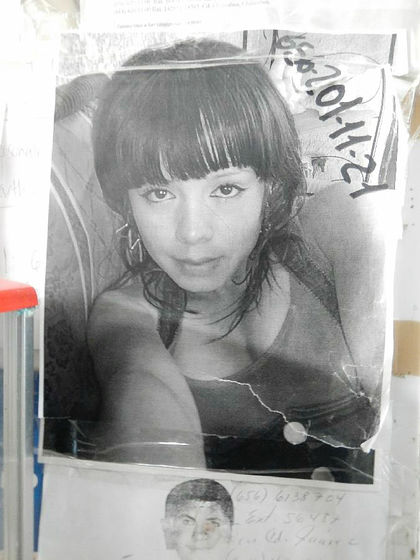 The old man stared at the paste and said, "Drugs are all bad, drugs carry money and money carries bad people" with a bitter expression.

My uncle 's daughter' s wife, who lived in Ross for ten years, has not lost. "Juarez may be the most dangerous in the world, you should not trust anyone in Mexico wherever you are in Mexico you can not put out the camera in places where you can see it and your necklace is useless. It was not this a long time ago .... Everybody is bad Government is bad, Mexico has tourism resources, it is really rich country, but the government will take it all ... generally .... " I wanted to complain at the end.

And just before the departure, a friendly American told me a piece.

"You are crazy about traveling alone in Mexico, are not you scared? I am scared."

Even if I say such a thing, I can not return anything ......

My Mexican journey began in such a state that it was fairly scrambled. The first destination is Guadalajara, the second city. 24 hours by bus, go down south at a stroke.

Famous bus company bus in Mexico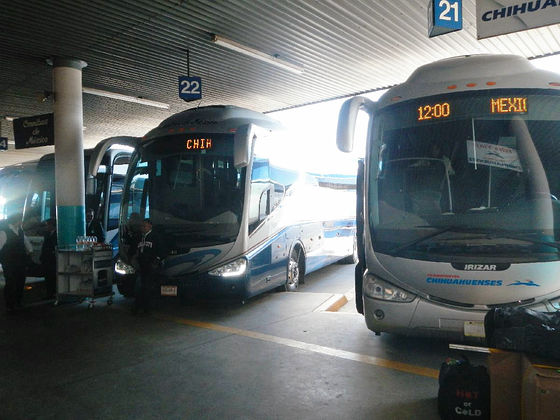 The inside of the car looks like this. The seats are wide and clean.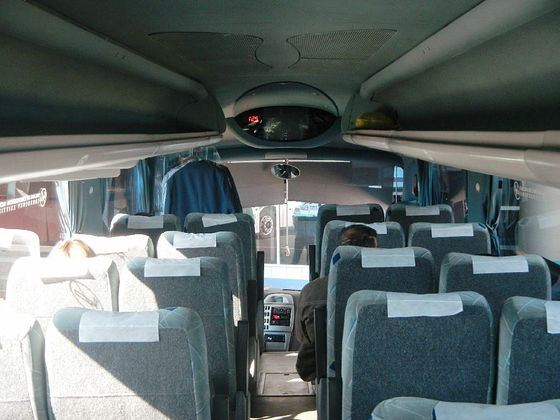 How a chair collapses so much!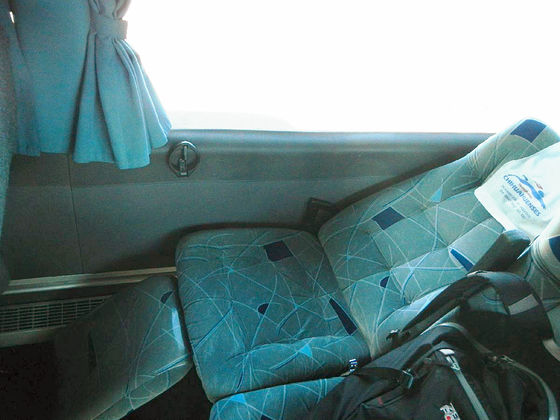 Sometimes snacks are coming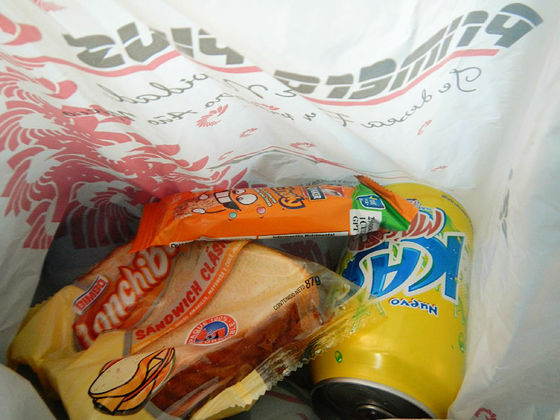 I also have a monitor. The movie was running all through the night.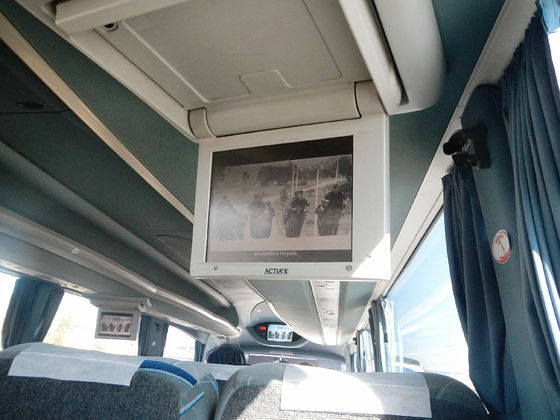 To the toilet!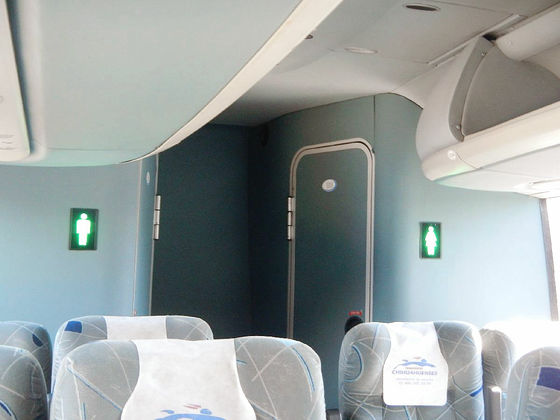 I was impressed by the high quality of the bus in Mexico because it was just after I planted a more lively image at the terminal. There was rumor that the bus robbery occurred frequently in the north, but nothing happened at all, a comfortable time passed and arrived at Guadalajara.

The streets of Guadalajara. The colonial-style building of the Spanish colonial era remains in the center.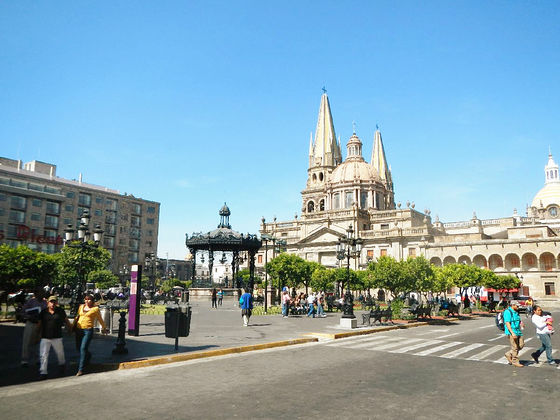 The first shock to come to Guadalajara was tacos. The deliciousness of authentic tacos!

On the taco stand in Mexico, hanging meat like hanging in Japan kebab store is usually hanging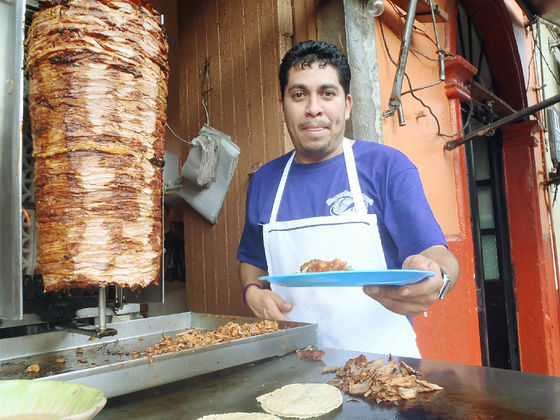 Cut it and bake it on an iron plate ......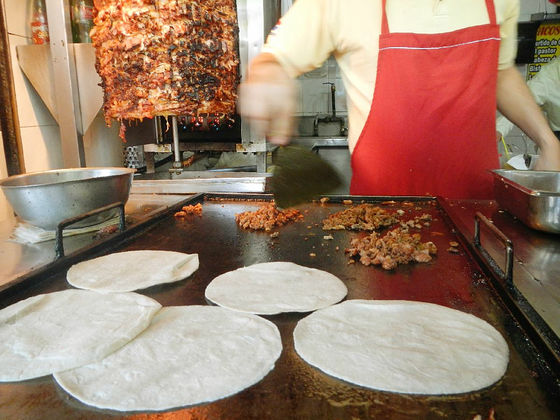 Candled in a warm tortilla, covered with onion and onion, it was completed. You can also salsa at your disposal.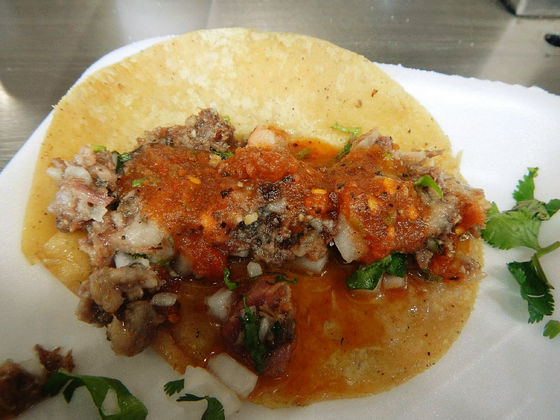 Tan tacos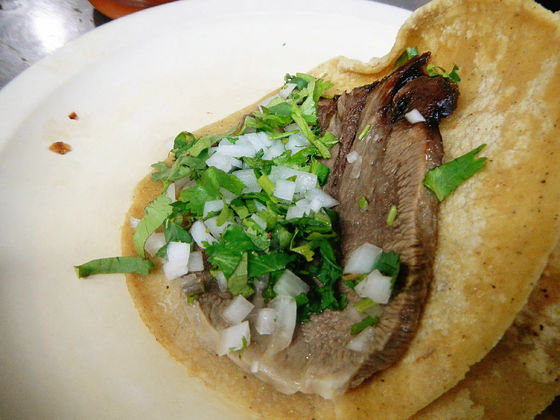 Tacos with cheese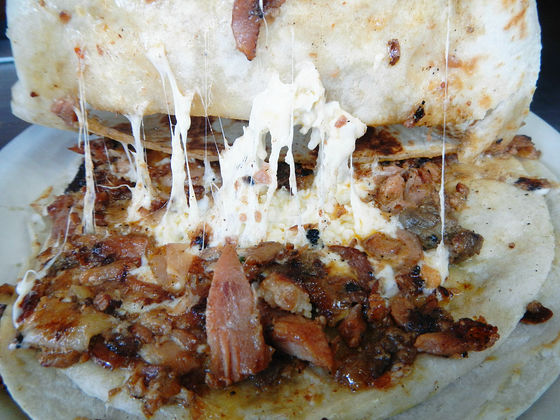 Chorizo's tacos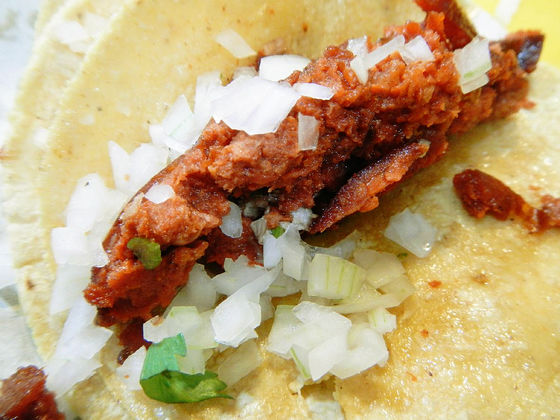 About 30 yen per about one. There are octopus stands all over the street in Mexico.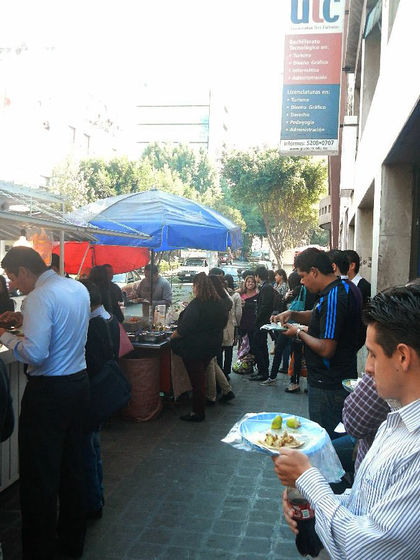 The next town is Guanajuato.

The entire city is registered as a World Heritage site, and the cityscape like its colorful toy is walking, it makes me feel happy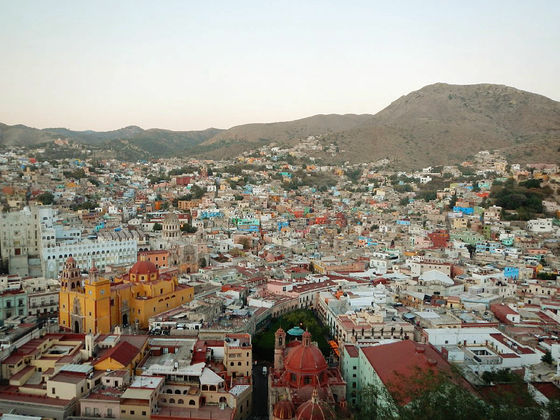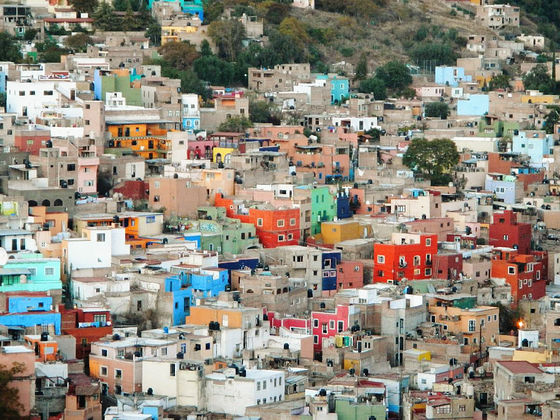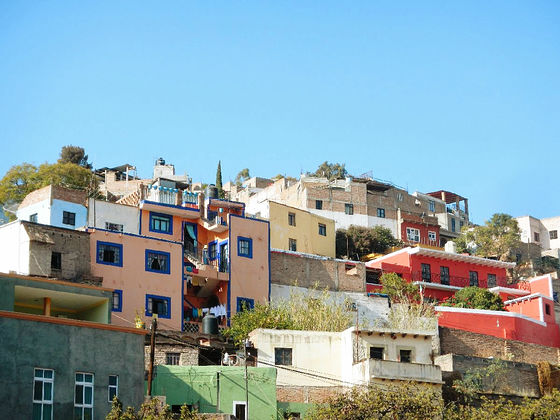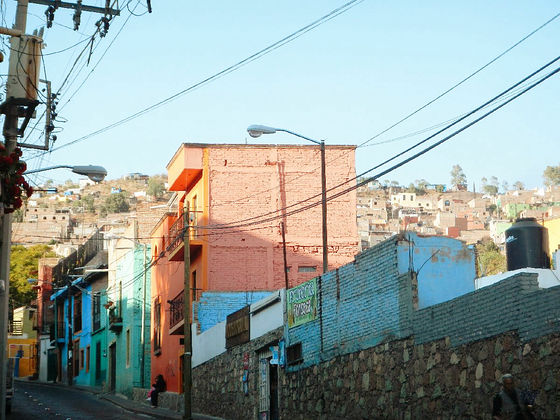 At night, the light starts to light in town. I have never seen such a beautiful night view.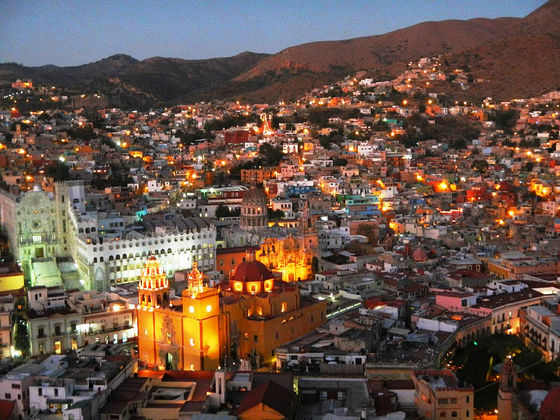 In the 18th century, Guanajuato was the world's leading silver producer. The riches brought by silver have created this beautiful city. It was surprising that the beautiful city like this is in Mexico.

And finally to the capital city · Mexico City.

Center office town. Tall buildings are forested.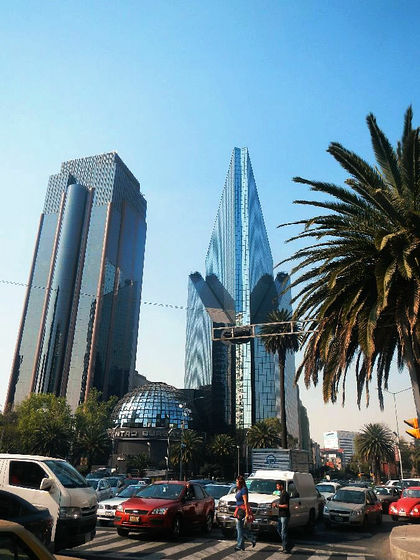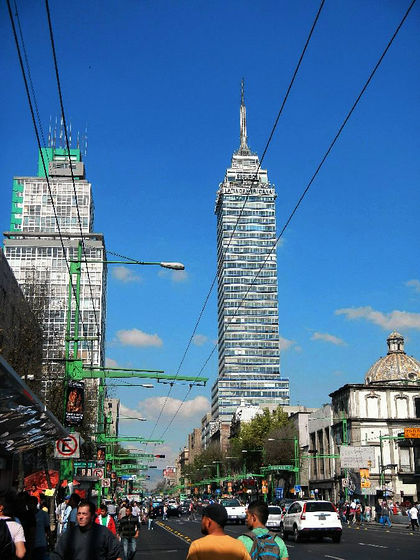 Luxury department store. Atmosphere that there is a cosmetics department on the first floor, atmosphere which is quite similar to that of Japan.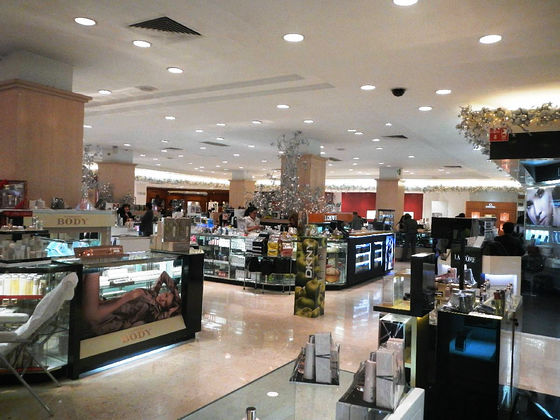 Metro. People do not make rows, spread to the home and wait for a train. The interior of the car stands out suddenly and stopped, but it is also generally comfortable.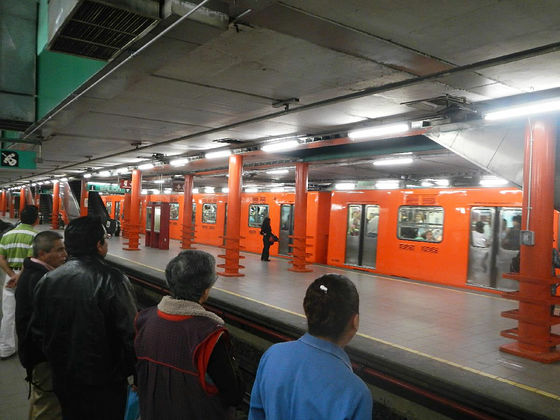 There was a planetarium in the passage of the subway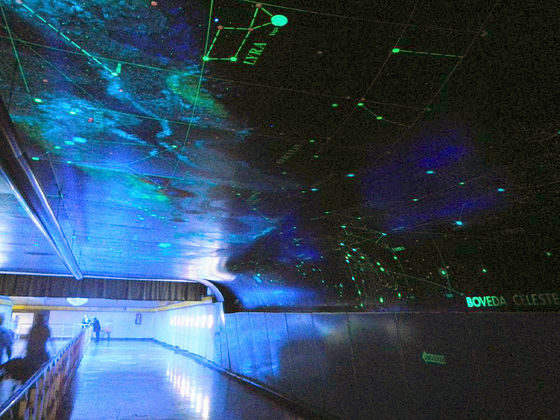 District where brand shops gather. Famous brand shops such as Vuitton, Hermès, Bvlgari, etc are elegant, luxury cars go. I had a sophisticated atmosphere.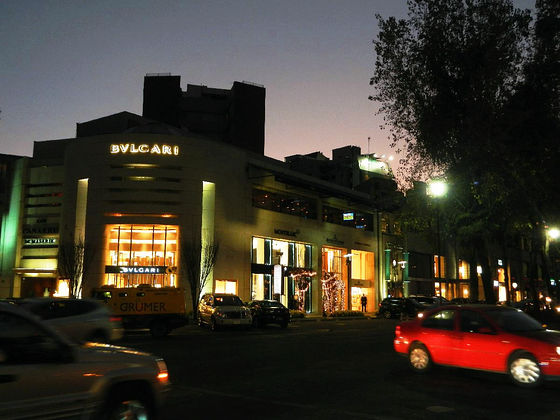 Girls high school girls met at Tioti Wakan ruins near Mexico City. Happy feeling surrounded by "Oriental people are unusual" let me take pictures!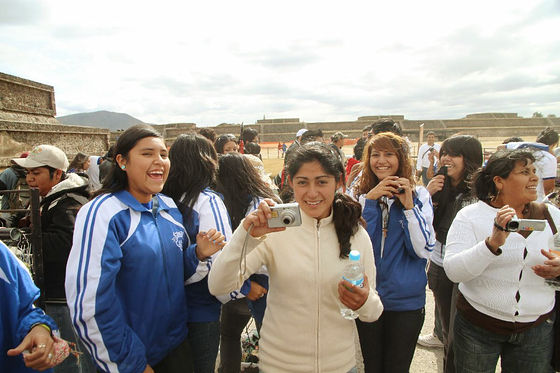 In Mexico, "Maru-chan" of Toyo Fishery occupies nearly 90% of instant noodles, and is said to be "national food"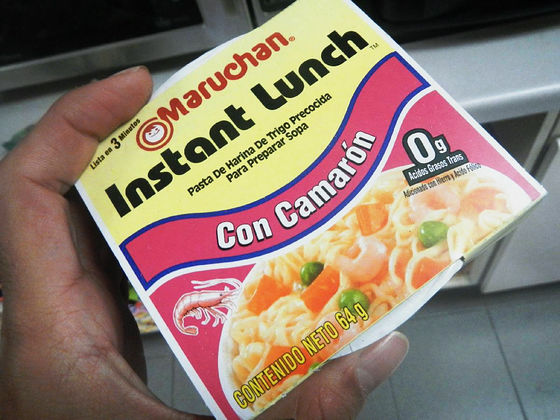 Night view of Mexico City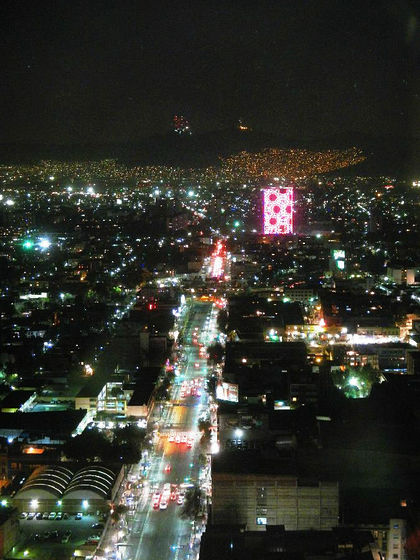 Everyone is thinking in the plaza



An amusement park came near the plaza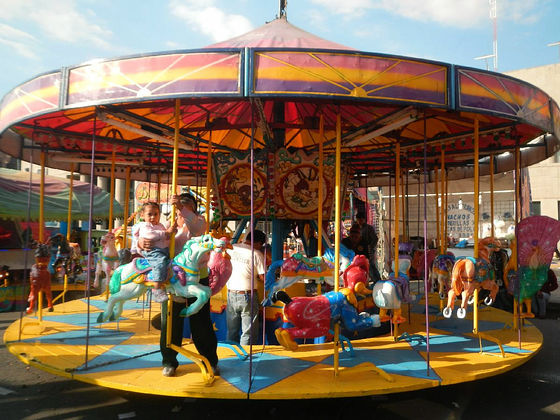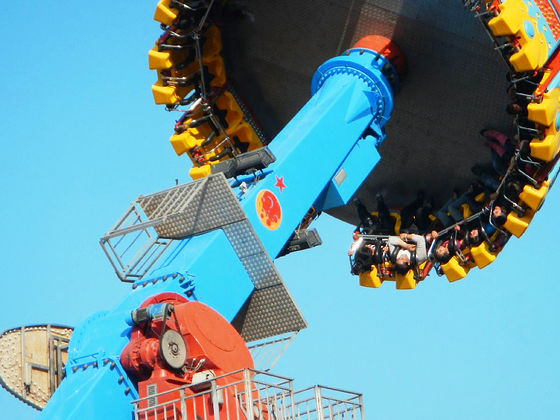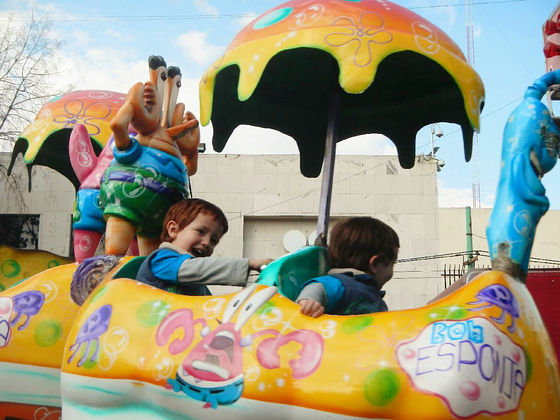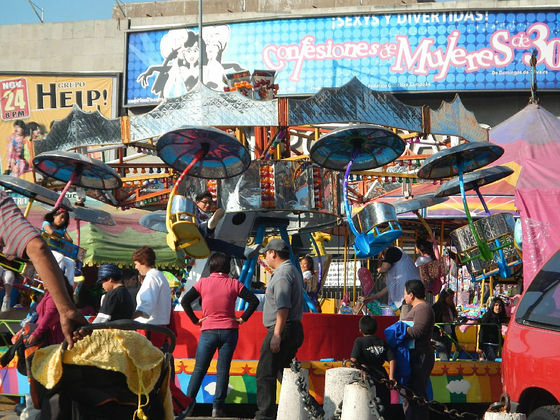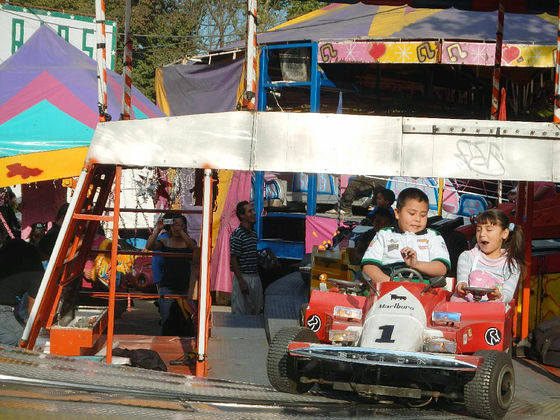 One night I tried various bumps to the innkeeper. As I said, "Japan is full of dangerous images of Mexico," he said with a feeling like yale. "Everyone says so ... In the beginning," Is Mexico safe in security? "But you know by walking, you have to go to a dangerous place, there is a dangerous place in Mexico, but which country It is also along. "

"I've never been in danger by having lived in Mexico before, even though I only seemed to be a one-off thriller, I was totally paid." I myself did not even feel such unrestrained air, and as I traveled, I began to feel a strange feeling of "that?" I have never heard stories saying that there was a danger in Mexico even among travelers.

So what about media coverage? In Mexico, I see eccentric pictures dance in the newspaper every day. "I am not at all aware of the violent incident that I am doing in the newspaper, I feel like a distant world." And he went on like this. "Because the Mexican media places extreme information, I want to sell the newspaper." Is this information reported again by the Japanese media you want to sell?

Newspaper in kiosks in town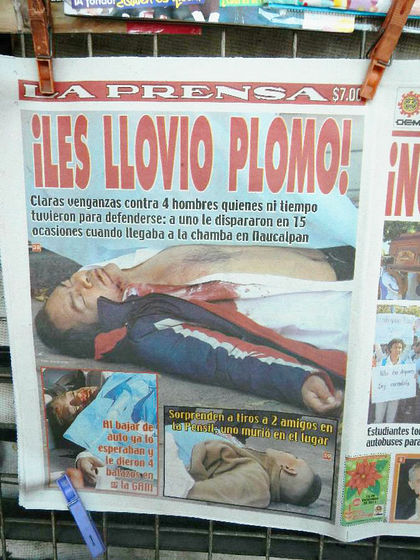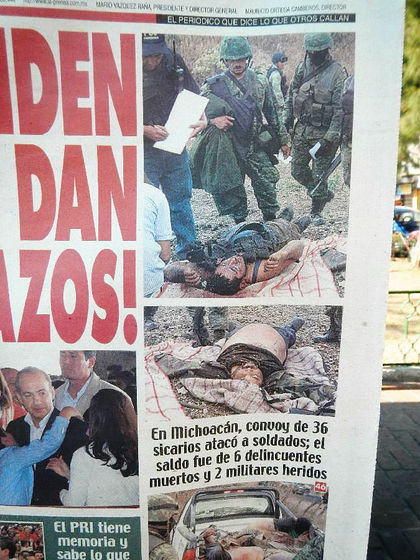 In the end is the city of southern part · Oaxaca. The atmosphere of the Zocalo (central square) here was awesome.

I can not forget the expressions of happy people illuminated by Christmas illumination.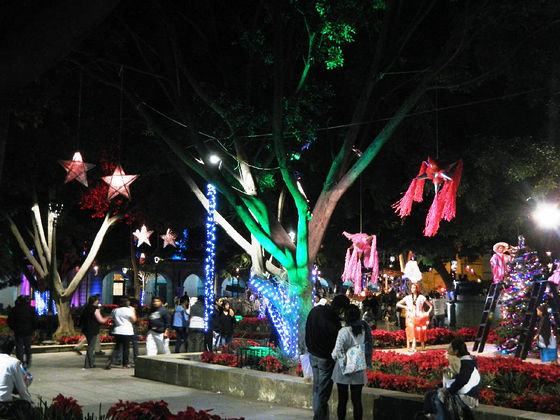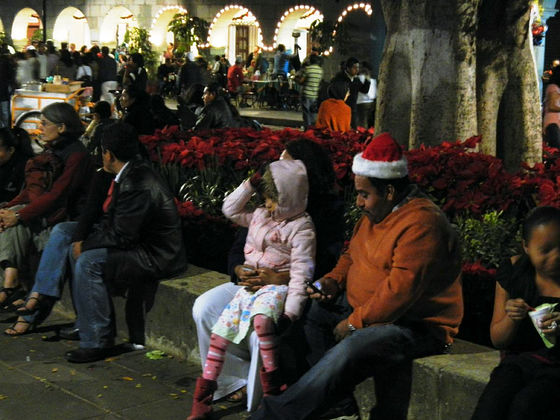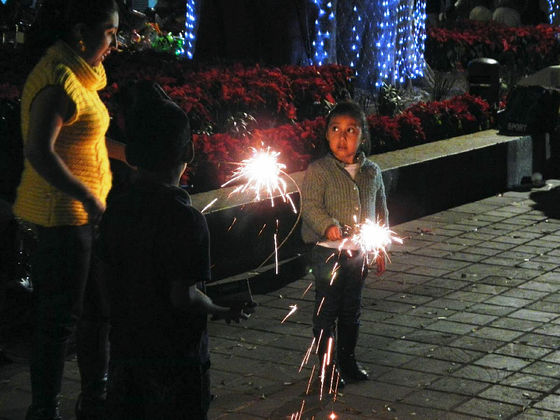 For example, how does it feel when a violent crime occurs in Japan? Most people think that they are "different things from the world". In that respect Mexico is no different from Japan. Naturally, I go to the park with my family, I go taco in the town, celebrate Christmas grandly.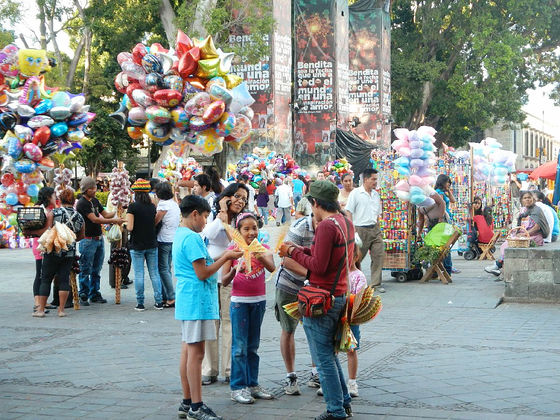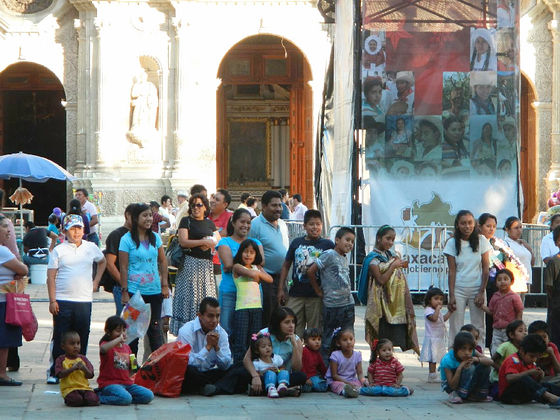 It is a fact that frequent cases of drug-related incidents occurred frequently in Mexico. But people are living "everyday" far from there.

(Sentence / picture: World Newspaper / Atsushi Matsuzaki
http://sekaishinbun.blog89.fc2.com/)