I made a London bus at "Tomica Assembly Factory" that I can make Tomica by myself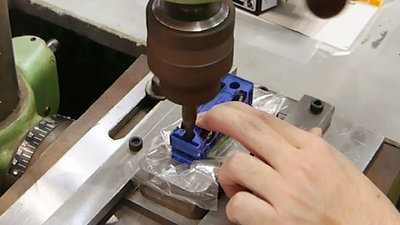 As a child's toy, Takara Tomy has a classic name of Plarail if railroad, Tomica if car. Of course, we also had a booth at the Tokyo Motor Show 2011 which is an automobile-related event, but at the Tomica assembly factory there was an experience of making Tomica by myself and it was a very satisfying booth It was.

Takara Tomybooth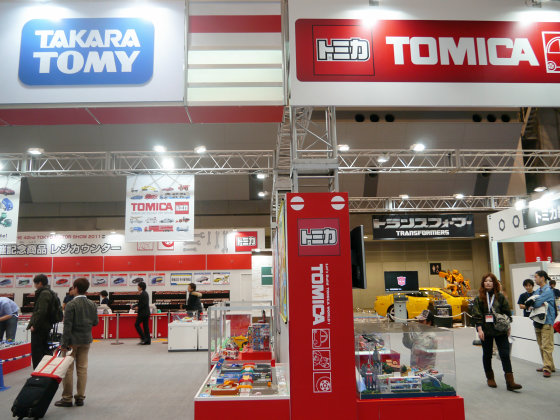 Speaking of Tomy (Tomy) Tomica and Plarail. I envy because it is difficult to build a diorama of this size in the house.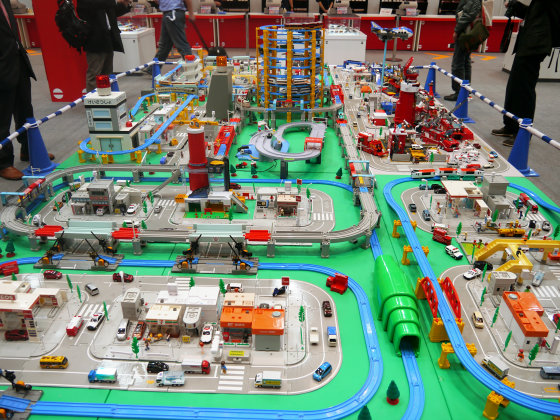 Takara Tomy Plarail & amp; Huge Diorama of Tomica - YouTube


Emergency command tower base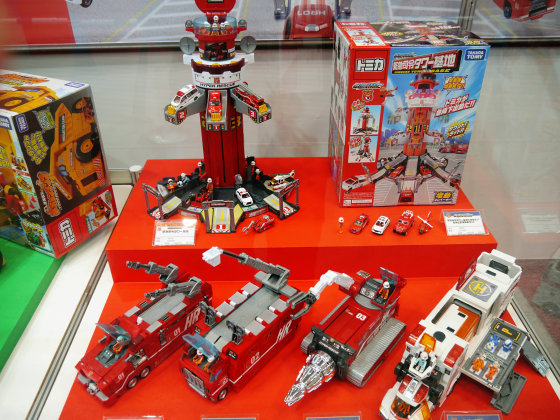 Megaton dump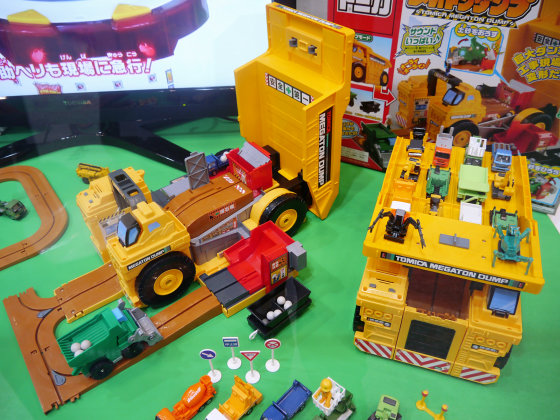 This is the 12th Tomica set (7560 yen) commemorating the opening of the Tokyo Motor Show 2011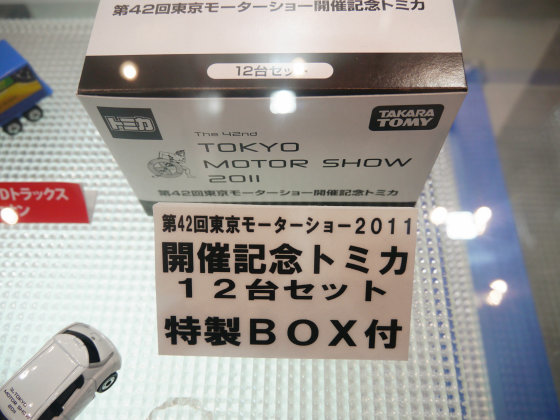 These are 12 of these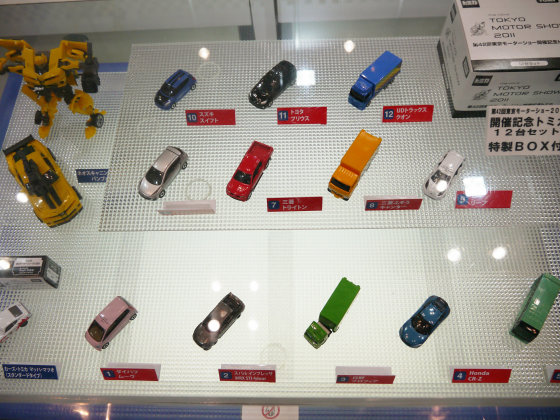 Daihatsu Move, Subaru Impreza WRX STI 4door, Hino Profia, Honda CR - Z, Isuzu Gala, Mazda Axela Sports, Mitsubishi Triton, Mitsubishi Fuso Canter, Nissan Leaf, Suzuki Swift, Toyota Prius, UD Trax Quon. It seems that the car manufacturers are collecting representative models of various types. Incidentally there are also rose sales, 630 yen per car.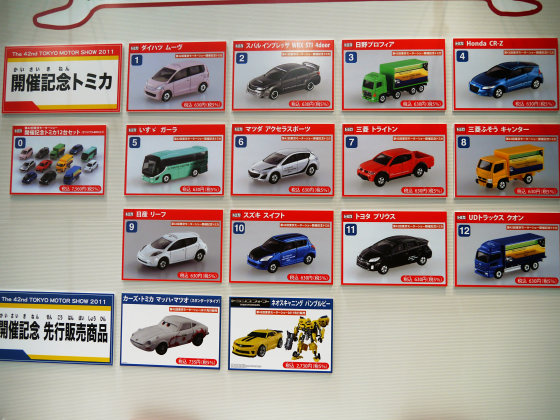 And "Neo Scanning Bumblebee" pre-sold at the venue (2730 yen). Transform to Chevrolet Camaro (fifth generation) is possible.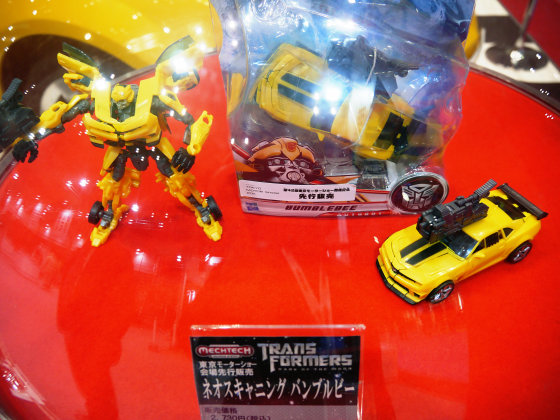 I thought that this was Tomika only, there were actual cars of Camaro and a slightly smaller bumblebee than the actual size.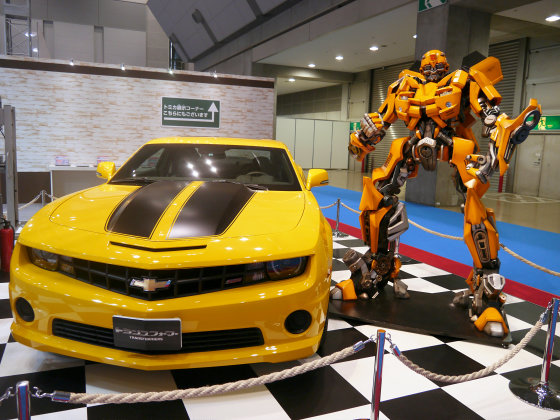 How do we convert from Camaro on the left into Bumblebee ... ....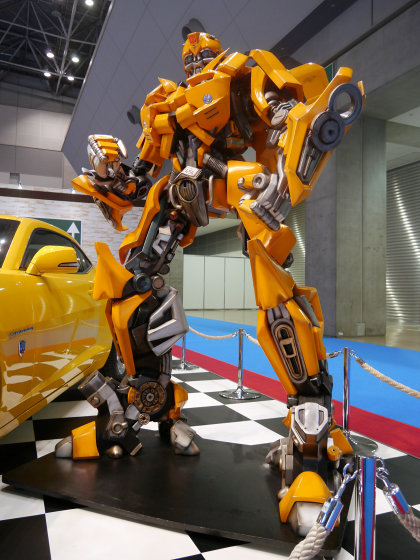 I think that it is not amusing to be able to make a car that is actually transformable.



And, the eyeball of this place "Tomica assembling factory".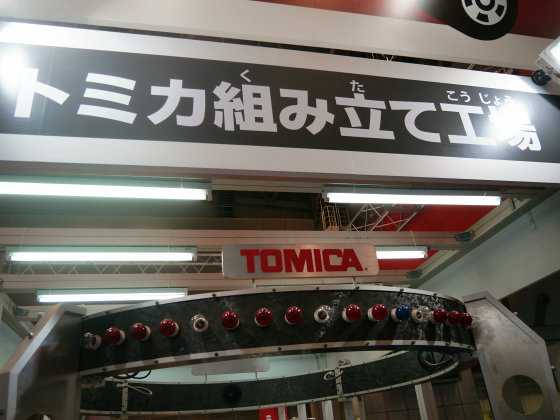 In addition to seeing how Tomika is actually assembled here, it is possible to assemble your favorite Tomica by actually selecting parts.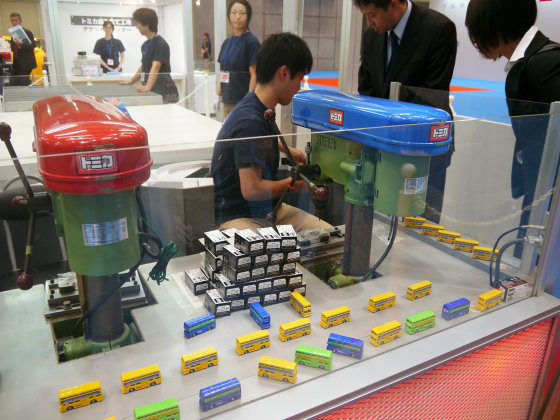 Mother fucking ... ....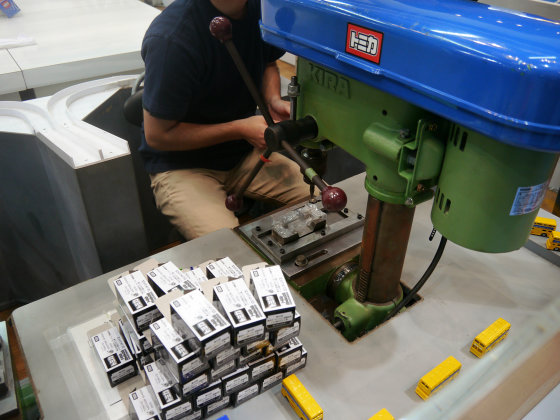 I decided to assemble a London bus.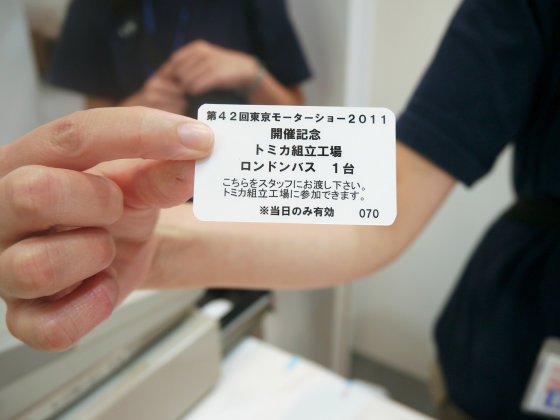 It is 500 yen per one.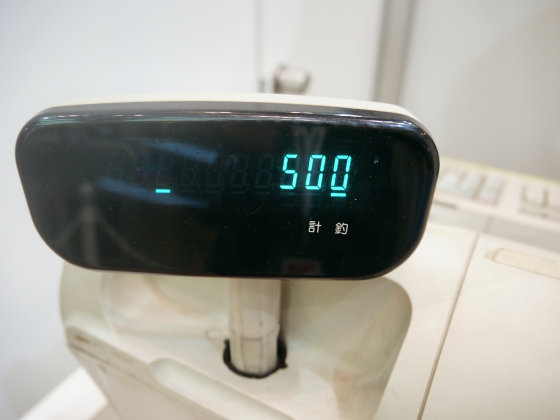 First of all, we select part.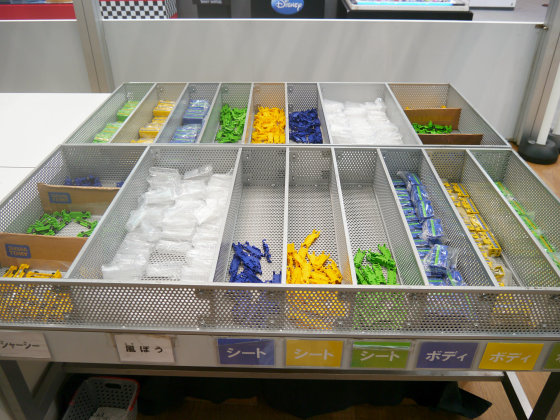 Body color is blue, yellow, green three colors.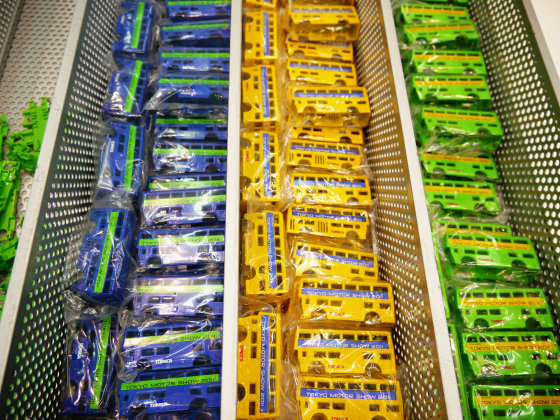 The chassis also has three colors as well. In addition to this we select the seat and draft shield.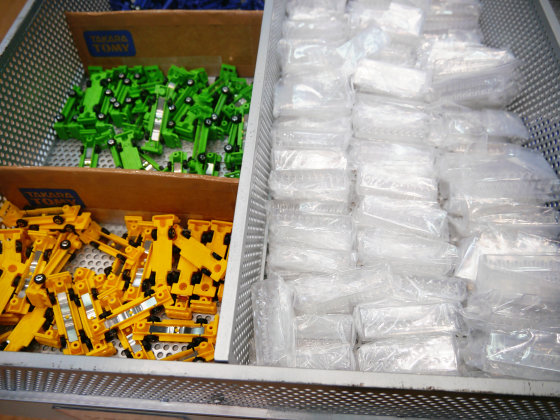 These assembled parts are these 4 points.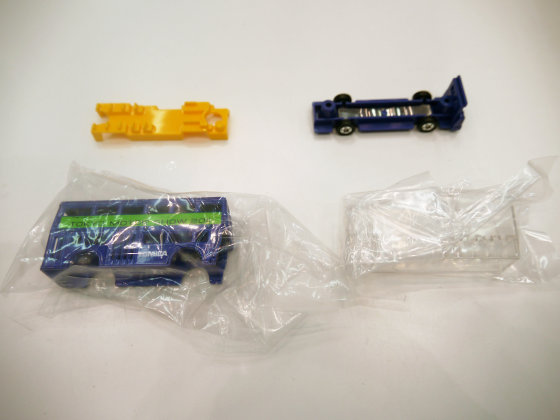 First we set the windshield and the seat in the body.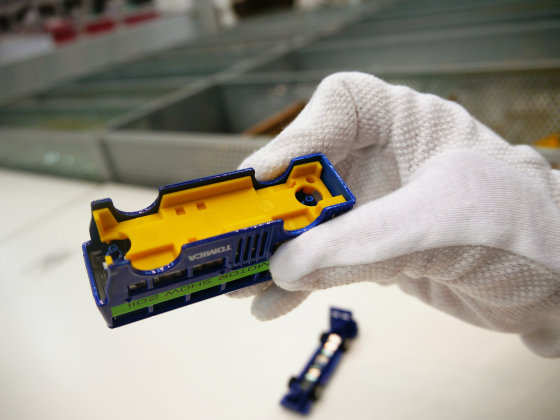 I will fix it with screws.

Assemble London Bus at Tomica Assembly Plant - YouTube


Completion Tomica construction factory, you can not manage it well.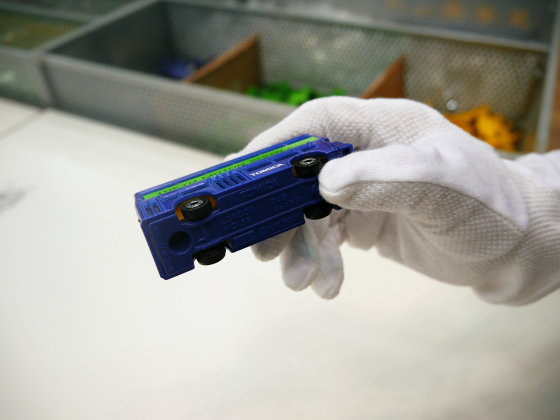 A box containing the real thing this was made. The box also features the Tokyo Motor Show.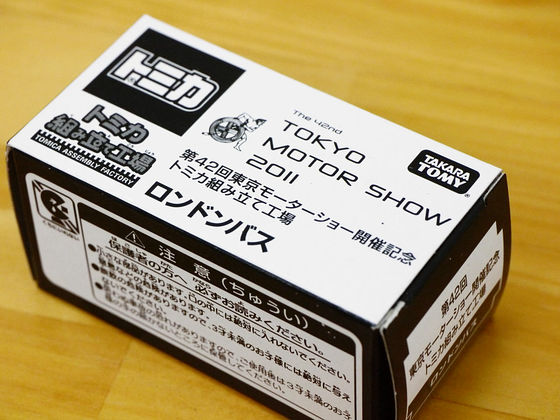 Appearance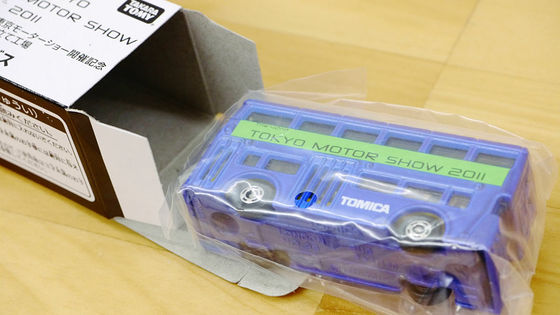 It seems like it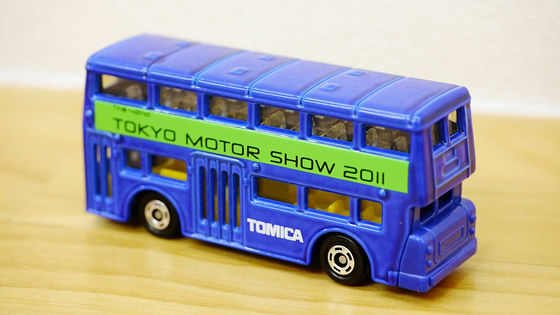 Good internal atmosphere is good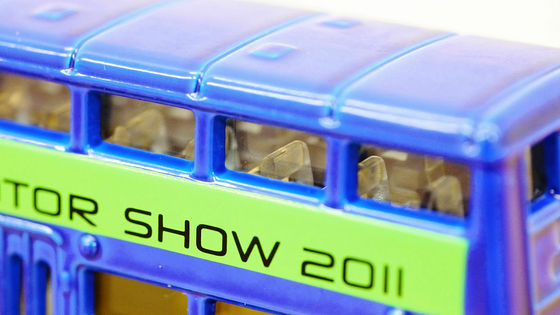 It is fairly felt like "TMS 42" properly



Bubu, Kiki