A dedicated telephoto lens case in which the camera of iPad 2 becomes 6 times optical zoom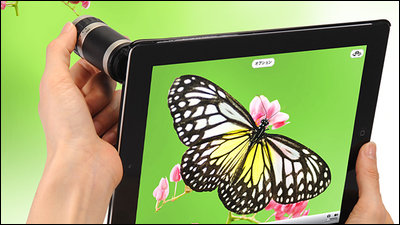 The iPad 2 has a built-in camera, but if you are using it a bit more zooming performance ... ... will come out. In such a case, a special telephoto lens case which can add optical six times zoom function to the camera of iPad 2 appeared from Sanwa Supply just by attaching the lens.

IPad 2 telephoto lens case 400 - CAM 008 [Sanwa Direct]

First, put the iPad 2 in a special case.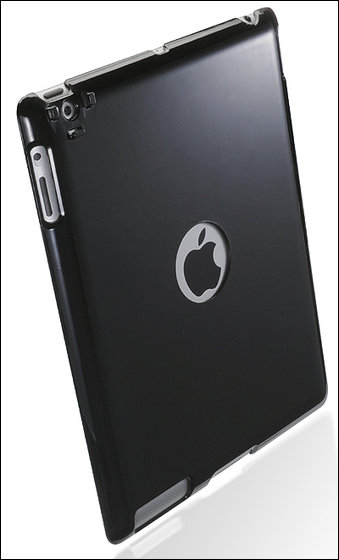 Attach a telephoto lens there ... ...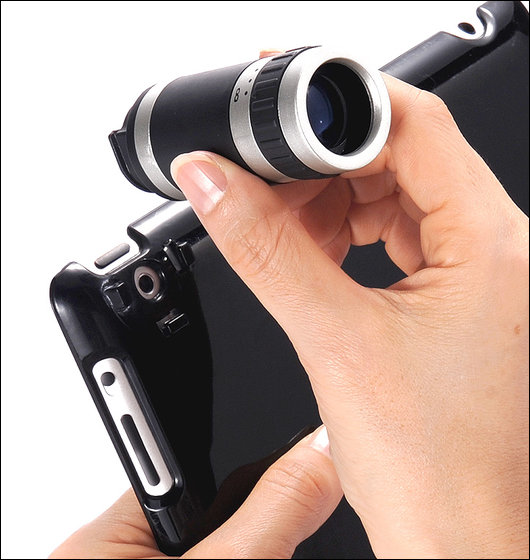 Completion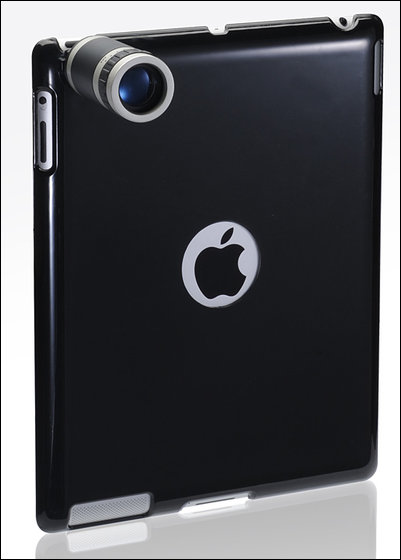 Even with the telephoto shooting that would definitely become unclear with the digital zoom of the iPad 2 itself, it is possible to shoot clearly because it is 6x optical optical zoom.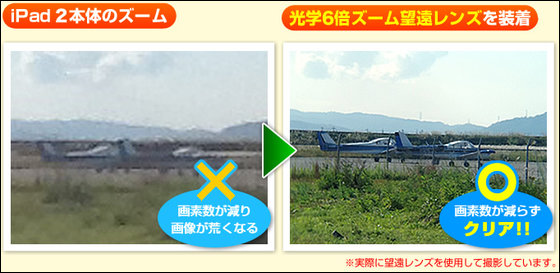 Since the lens has a strap holder, you can also hold it from the neck when not in use.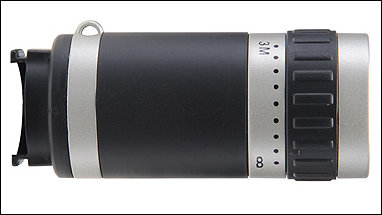 The focal length is from 3 m to ∞, which is convenient for landscape photography, but it seems to be quite severe if it is taken of food and so on. The price is 3280 yen including tax.