65 inches huge Android tablet appeared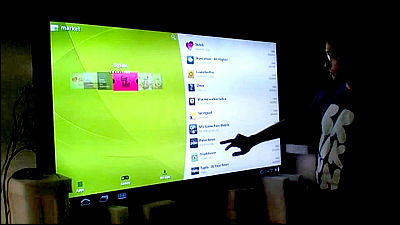 Perhaps the Android tablet dwindling the world's largest screen size has emerged.

Biggest Android Tablet (65 - inch)
http://www.ardictech.com/index.php/en/about-ardic/news/111-biggest-android-tablet-65-inch



Evidence from the theory, you can see the actual movie moving by looking at the following movie.

World's biggest Android tablet (65-inch) - YouTube


This is a normal 10 "size Android tablet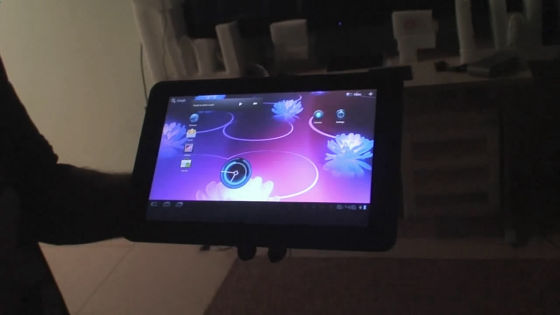 When installed in the dock ......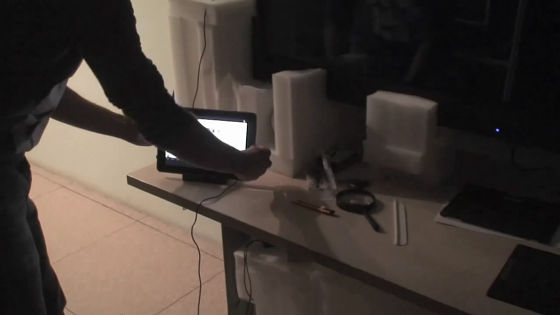 Just keep on huge Android tablet. This LCD touch screen can recognize up to two simultaneous touch, and this screen device itself does not have CPU, memory, HDD, it only has USB, HDMI port and power supply.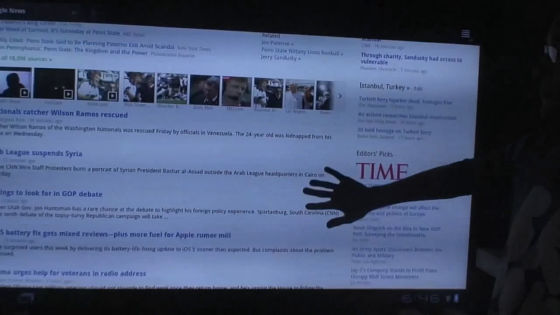 Instead, a 10-inch Android tablet with Nvidia Tegra 2 with 1 GB of RAM is connected, and these two are connected with USB and HDMI.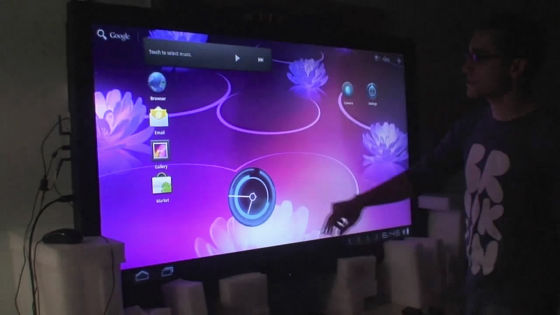 USB supports touch input, HDMI supports audio and video.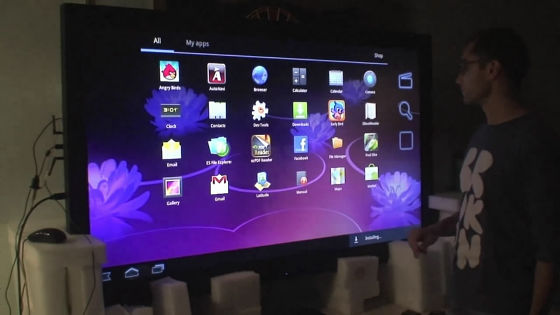 As you can see from the movie, it works very smoothly, as this is making changes at the kernel level including the device driver to Android.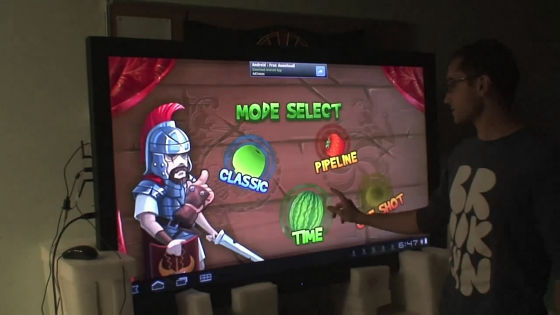 This realizes smooth operation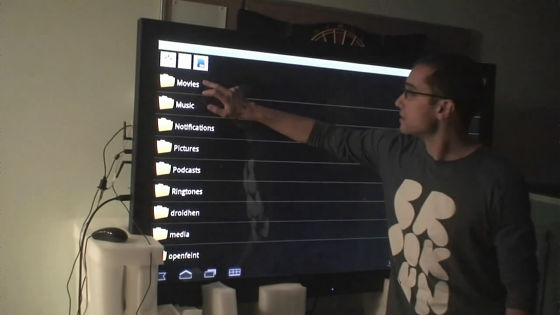 Even with a full HD movie of 1080p, it can be played without delay.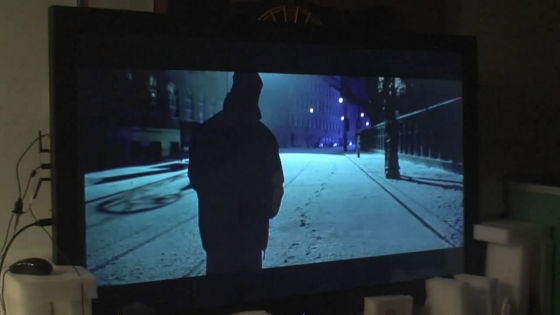 It is different from "mirroring" technology by so-called HDMI connection, and it is a big difference that you can actually touch it and move it as a tablet.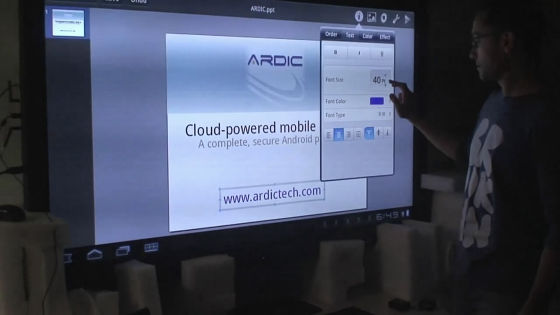 In addition, it is still prototype at the moment, and furthermore it is developing a wireless version with no wired dock connection and connection of multiple tablets and its reverse pattern.