"Machi ★ Asobi vol.7" Climax run start, Opening ceremony in which governors and mayors also appeared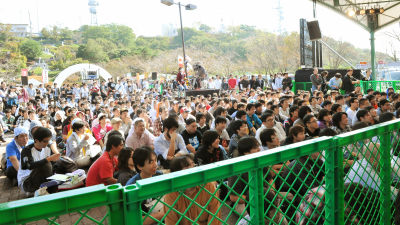 Tokushima stains in animation and gamesUrban travel type event "Machi ★ Assobi"I am celebrating the third year. It was held from 23rd September"Machi ★ Asobi vol.7"It will be three days to leave at last, and from here climax runs of various events will start.

The opening ceremony was held at the summit of Mount Bizan in conjunction with the start of the summit event, and the Iida Kamon Tokushima prefectural Governor and others attended. The opening declaration was held.

Machi ★ Asobi vol.7 2011.09.23 ~ 10.10 held

A stage is set up at the mountaintop of Mount Meiyama, and various shops are also lining up.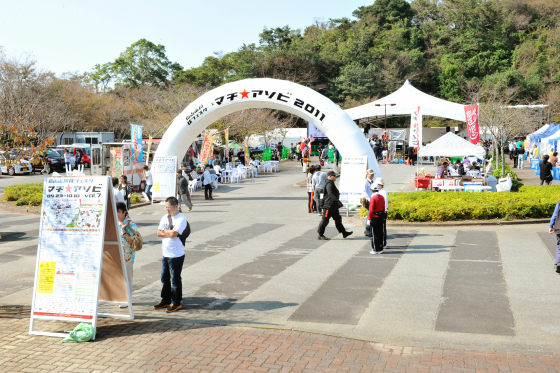 The host of the opening ceremony, the voice actor unit"Tsukimenko"I will serve you.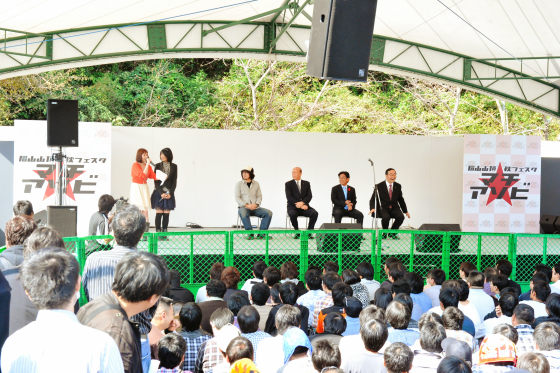 A great number of visitors surrounded the stage from 10 o'clock in the morning.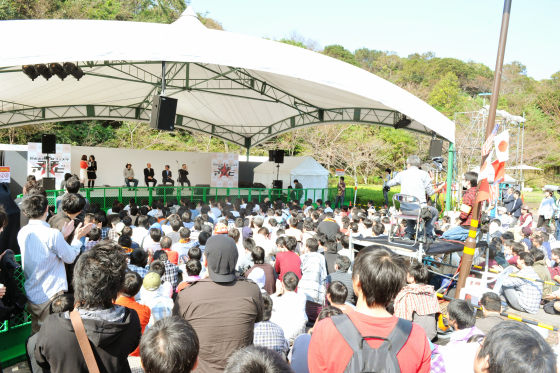 Governor Tokushima Governor Iizumi Kamon attended. A tremendous cheering will come out from the visitors.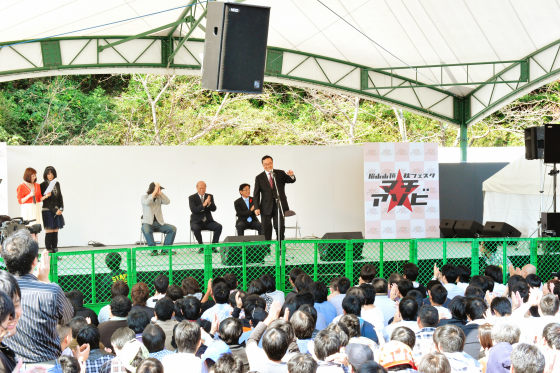 Speaking of Izumi Kagamon governor, the name is established among the animation fans of Tokushima Tsushima as a "governor with an understanding of animation" in two shots with Hatsune Miku. With the influence of gore ★ Assovi, it is becoming a governor beloved by animation fans.

A favorite manga is Tokushima Governor Tokushima prefecture Governor of the "Circuit of Wolf" and "Ring to the Ring" Hatsune Miku and Two Shot Shot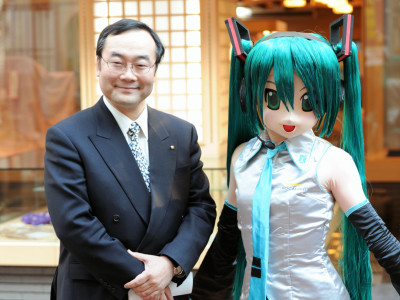 "We welcome you all the animation fans who came to Tokushima, welcome from the heart. Machi ★ Asobi is also the seventh time, so this time it is the lucky seven, this time the nation's first international animation festival film festival and unpublished works Roadshow, Airport Jack, etc. We are doing a different taste from the past, "said the prefectural governor who talks about the enthusiasm for Asobi this time.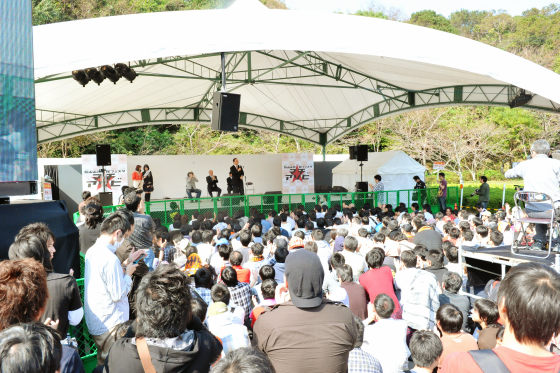 "By further tying up with Kadokawa Shoten New Type, we have announced and announced annual animation awards at this mountain top.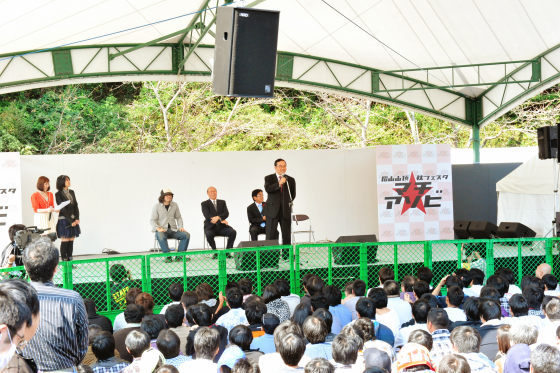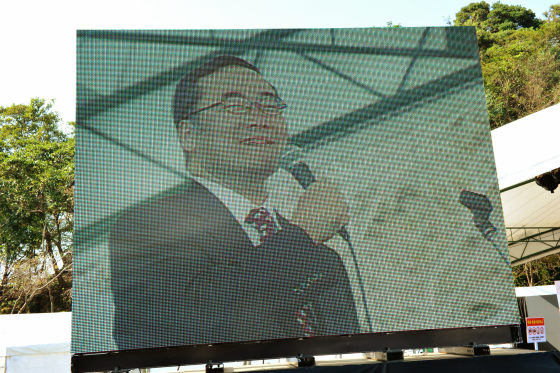 Mayor Hideki Hara attended the Mayor of Tokushima.



"It has become a really wonderful event that some people have been lining up since 3 o'clock in the morning.Today for three days the city of Tokushima will be dyed in animation.Please enjoy yourself to your heart's content. Penalties may be imposed by the organizer's judgment at night from the early morning and arrival from early morning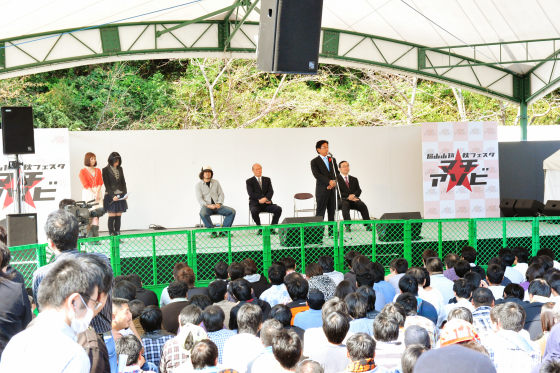 The organizer of the Autumn Festa holding tie-up with Machi ★ Asobi, Chairman Kondo of Tokushima Tourist Association enters the stage.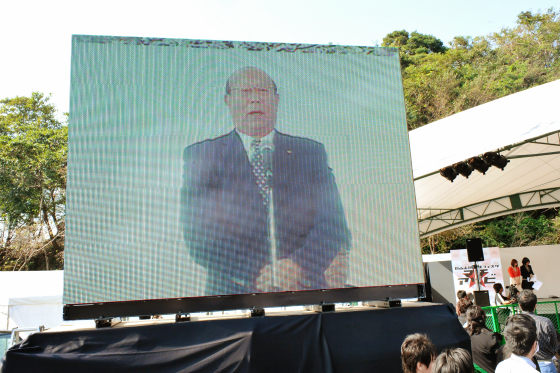 "I did not even realize that this glowing gem was buried in Tokushima.What is sitting here is a comprehensive producer of gore ★ Assobi and Kondo producer who is shining from my head.Name too It is Kondo Hikari "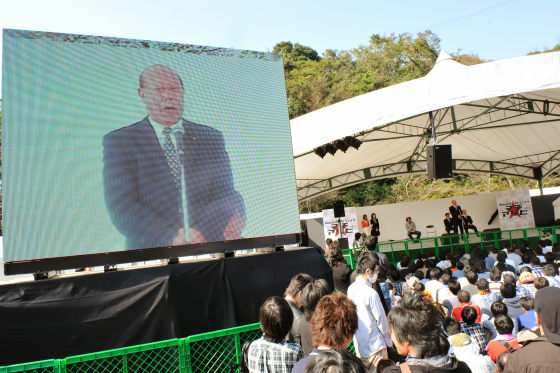 Close-up of the venue camera to Kondo Hikari Producer.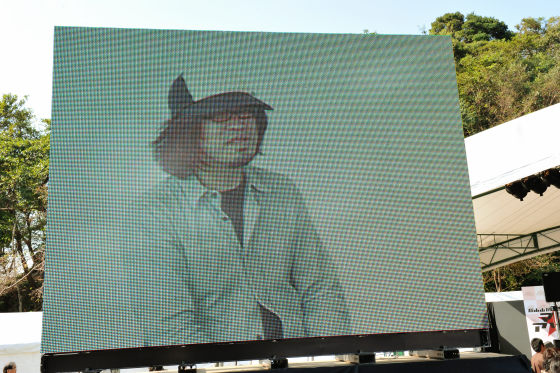 "Last year we made a poster of Awa Odori to President Kondo, I got nationwide popularity, I also got some, but I am getting more and more, I am worried that my stock will disappear now We would like to ask all of you to support Kondo President and make Tokushima a place of animated cartoons. "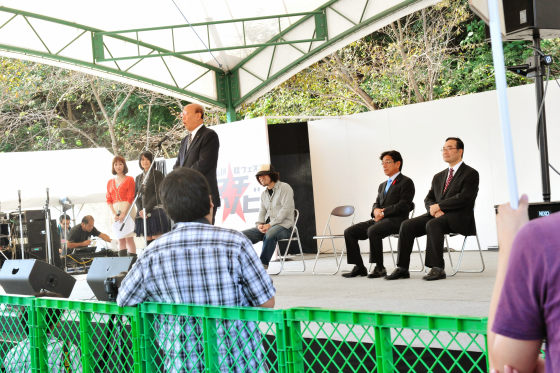 And ufotable representative, Kato Hikaru producer who is also a comprehensive producer of Machi ★ Asobi is on the stage.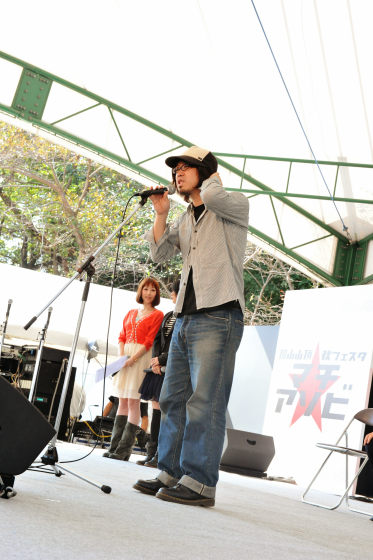 We will gather eyes of animation fans gathered at the venue.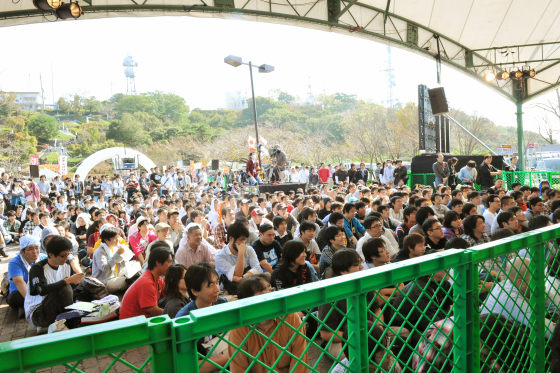 "Gore ★ Assosi has become a really big event and I also have a lot of attention in the animation industry.It is not quite easy to make the airport one anime, but what will I do next? Perhaps an airplane ...... That is a joke (laugh) "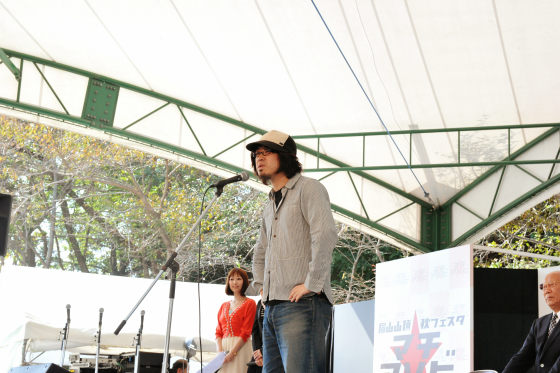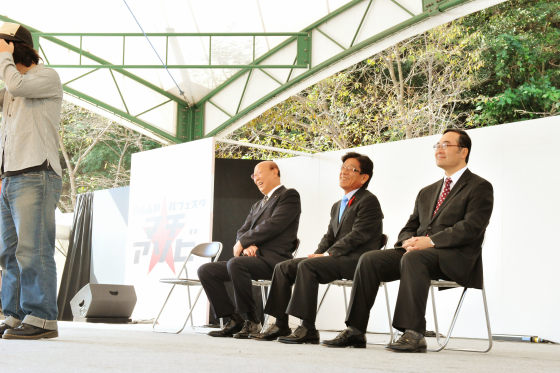 "You feel about that momentum, the one who came last year, the first day of last year was terrible, it looked like I was about to cry, compared to that, this year it was such a sunny day and I am relieved."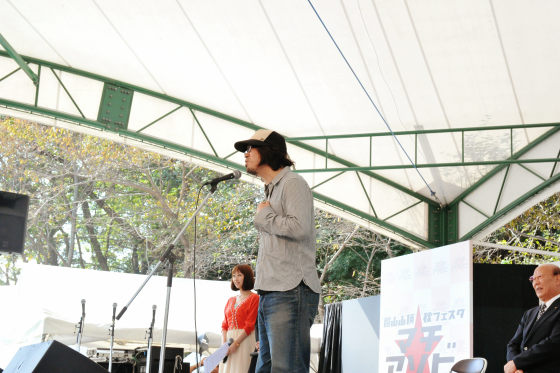 "Now, the weather is nice and warm, but it will be very cold at night, so please do not try to walk down and walk down after the sun has fallen, if you injure alone, then it will be hard to hold an event here Because I think that it is not my own thing, 200 people from industry are gathered in Tokushima and will do the event in various places, so it seems like goblins, loosely enjoying Please go"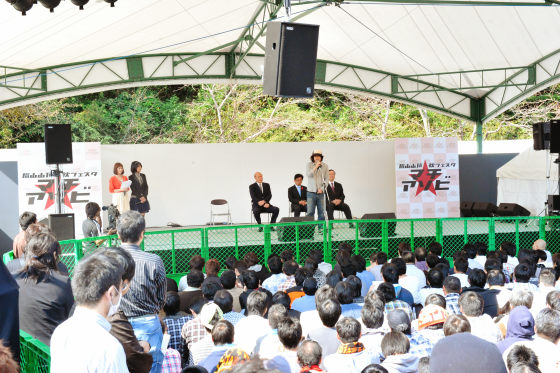 The opening declaration was held by the onetime, climax run of Machi ★ Asobi vol. 7 began.