Reproduction of famous artist style such as Picasso and Van Gogh in a naked model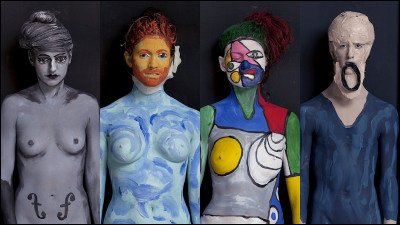 THE ART FREAKS "that expresses the style of prominent artists has appeared by body paintings given to naked men and women. This is an artist who is active in New York and Zurich born in SwitzerlandOlaf BreuningThing by hand.

ART FREAKS

◆Vincent van Gogh

Van Gogh's self-portrait face, feet like "wheat with crow" wind color.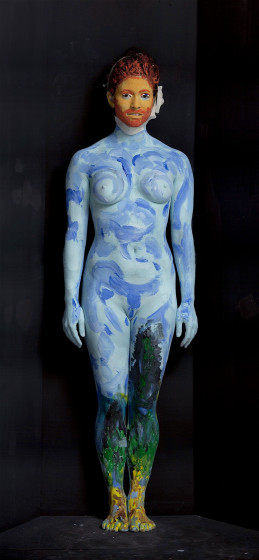 ◆Takashi Murakami

Mr. Murakami's character "Kiki" has been decorated with a headdress and the whole body is dyed in pink.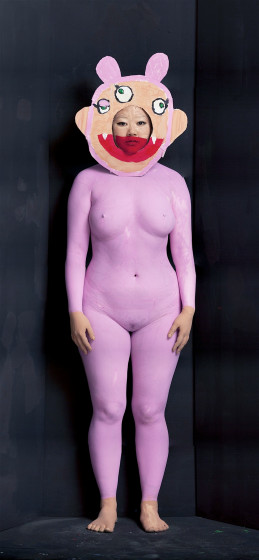 ◆Alexander Calder

Calder, an American sculptor, is a moving abstract sculpture composed only of primary colorsMobile"Invented. When I put his mobile as it is into the human body it looks like this.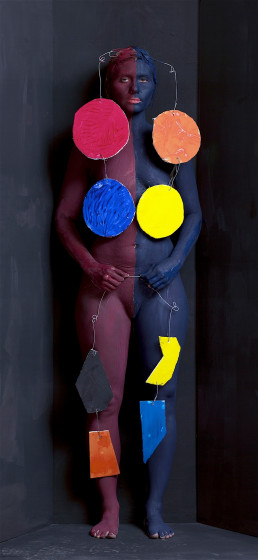 ◆Andy · Warhol

Warhol designed itVelvet UndergroundFirst album "Velvet · Underground · Nico"The very famous jacket banana of the motif is a motif. The whole body is silver, probably because Warhol used silver hair's wigs.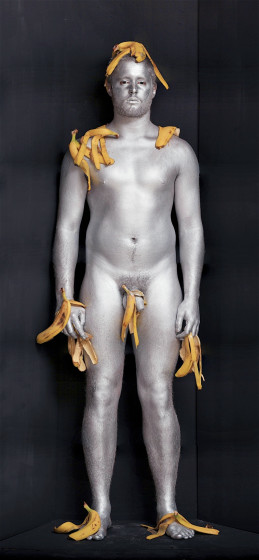 ◆Cindy Sherman

She imagines a self portrait work by a photographer shaman who made himself wearing costumes such as clowns.



◆Damien Hirst

"Spot painting" which arranges colorful color spots regularly on the white canvas which is one of Hurst's works which has been active since the 1990s was reproduced with the body of the model, and the head was "Jeweled skull It is wind.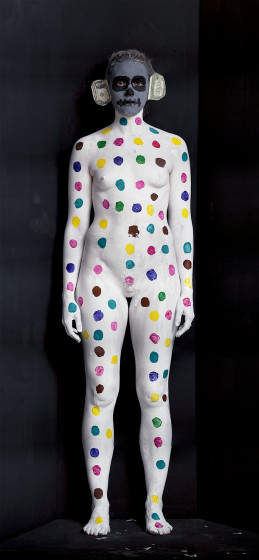 ◆Edvard Munch

Ultra famous "CryEdvard Munch, who is known as the author of. When you express that "cry" with the human body it will be like this.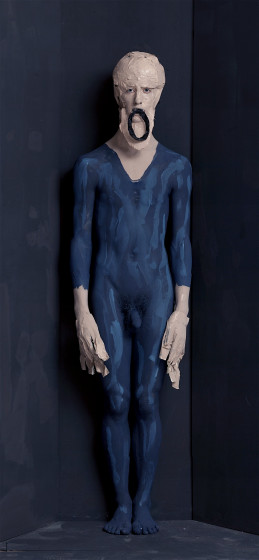 ◆Francis Bacon

Deformed by baconConcrete paintingThe model of the world, somehow feel like an enemy character of RPG.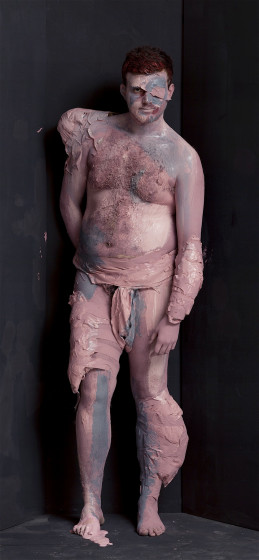 ◆Frida Kahlo

Mexican painter Karo's masterpiece "broken backbone" and "roots" are well mixed in the human body.



◆Henri Matisse

"Portrait of Lydia" of Mathis famous work such as "dance" is completely reproduced.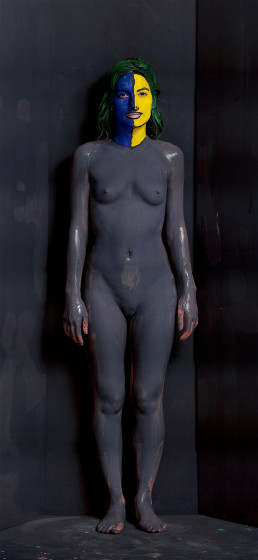 ◆Jeff Koons

It is a design that mixes the image of Koons, which is known for kitsch sculpture works, using the whole body of the model.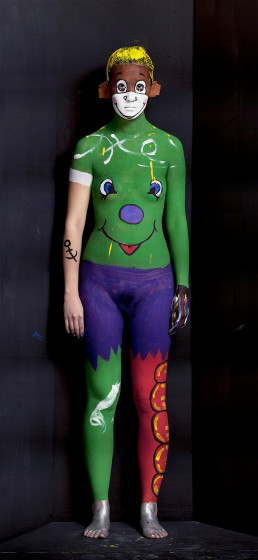 ◆Jasper Jones

Jones, an American painter of the 20th century, finishes a map of the Stars and Stripes and the State as a work. And this model is completely specification of the star stripe flag.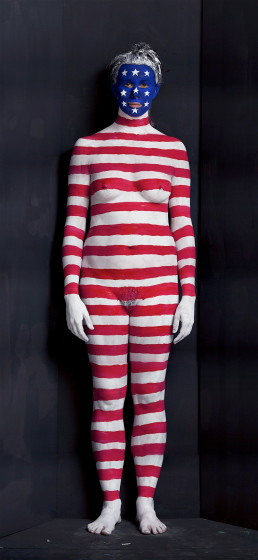 ◆Jean-Michel Baskia

The style of Bathkia, a New York painter who died at the age of 27, has been well incorporated into the model 's body.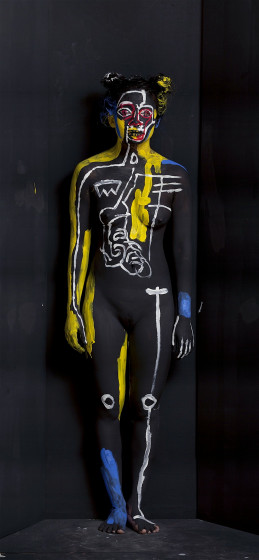 ◆Joan Miro

Spanish painter MiroSurrealismI participated in exercise. The style with colorful patterns painted on white background suits you even with a naked model as a canvas.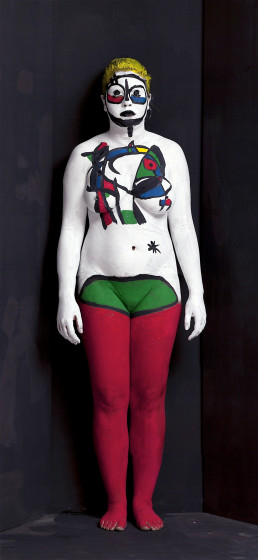 ◆John Bardessari

Reproducing the technique "Hide the face of a person with a circle of circles" frequently appearing in works of Barudassari, a multimedia artist active from the 1960s.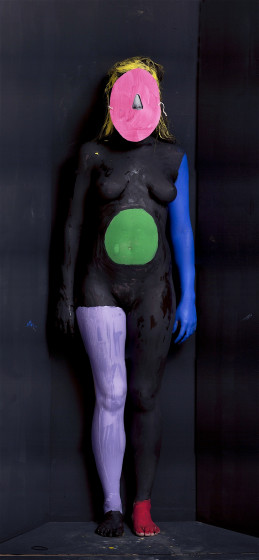 ◆Joseph Voice

Voice is a German contemporary artist. I draw his trademark hat and vest in a naked body.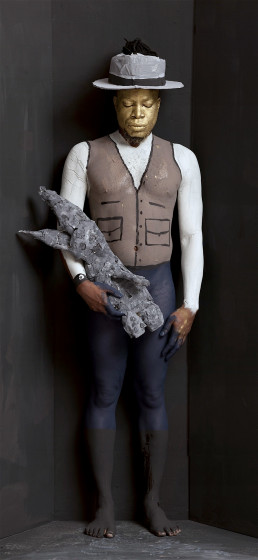 ◆Wassily Kandinsky

Russian painter Kandinsky produced a lot of abstract paintings that used a lot of geometric patterns, but it seems that the impression will change as you reproduce with the model's body.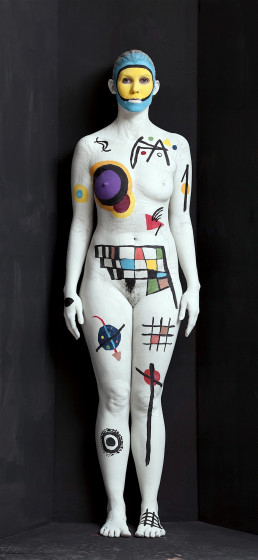 ◆Kawahara Temperature

A representative series of "Kawahara", a leading guru of conceptual art and a prominent Japanese artist worldwide, is represented by the human body like this.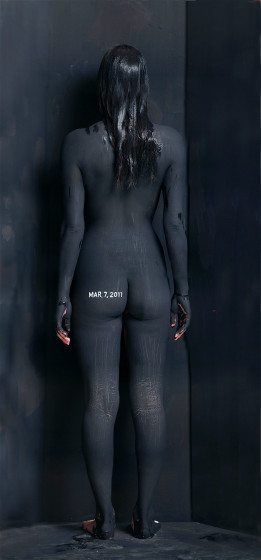 ◆Kazimir Malevich

Malevich's masterpiece work on abstract paintings before the war "Black squaresIt is a work that has a simple appearance with at all, but it is reproduced using a model.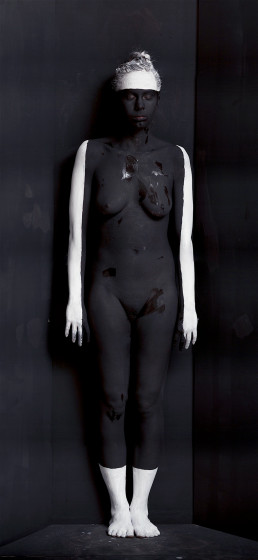 ◆Keith Haring

Herring, a pioneer of street art, died at the young age of 31 years old. The colorful style in the pop into the human body.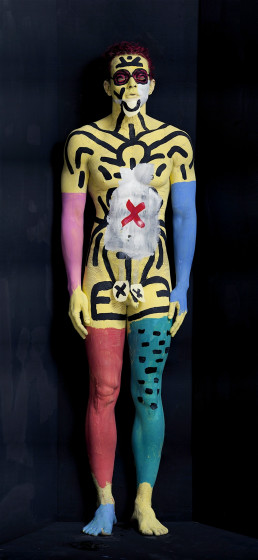 ◆Louise Bourgeois

A sculptor bourgeois who lived in France from France. It seems to be difficult to reproduce "Manman" which made her motif as a masterpiece work by the human body, but it is somehow shaped.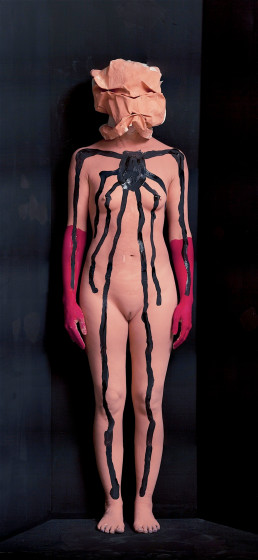 ◆Man Ray

It is a painter, a sculptor, a masterpiece of Ray's most famous photographer "Angel's Violin" and "Glass of Tears" are skillfully mixed and reproduced in the model's body.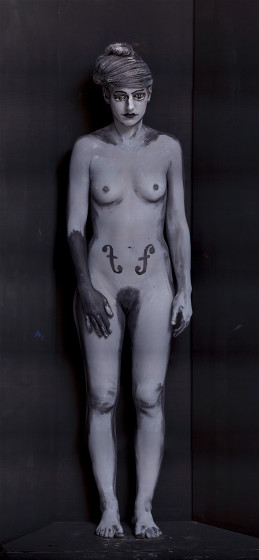 ◆Martin Kippenberger

German artist Kippenger who produced many antisocial and exciting works such as exhibiting at slaughterhouse. Here is a thorough discussion that controversial as hurting the feelings of devout Christian, "frogs held on beer and eggs, crucifixed frogs" into the human body.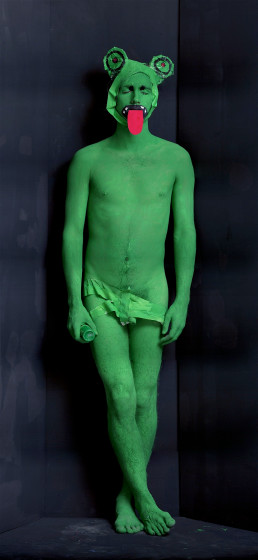 ◆Maurizio Catellan

An artist born in Italy Kataran with many radical work such as Hitler's miniature work "Him" like a child praying for praying. It is like this when you reproduce the work with the elephant "Not Afraid of Love" as a motif in the human body.



◆Pablo Picasso

Picasso, unknown originatedCubismWith a woman 's body.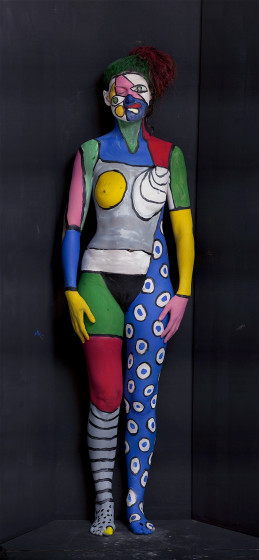 ◆ PAUL

The work "PAUL" whose model is based on light blue and white with a yellow headdress.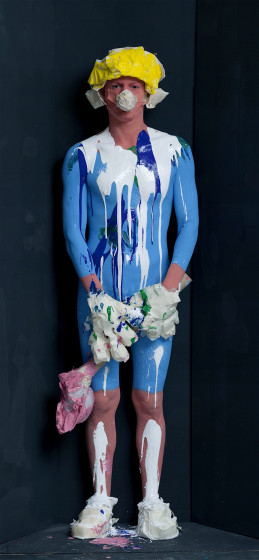 ◆Piet Mondrian

Dutch painter Mondrian who worked on abstract paintings. A group of works using only three primary colors of red, blue and yellow on a screen divided only by horizontal and vertical straight lines is known, but it is reproduced on the face, chest and waist of the model.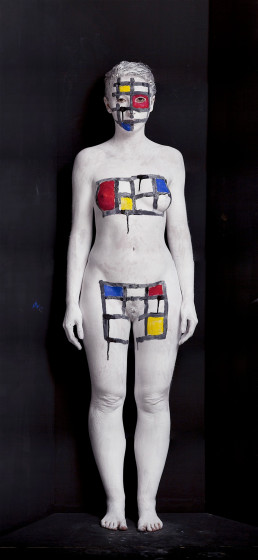 ◆Jackson · Pollock

Abstract expressionismI am doing pretty faithfully to the model of the technique of American painter Pollock "dripping" which is representative.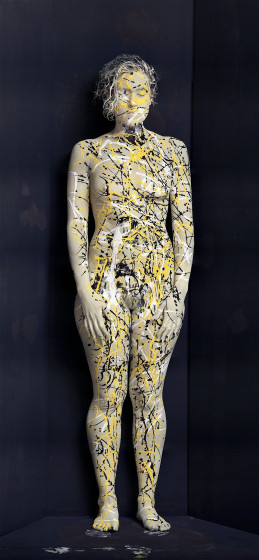 ◆ RICHARD

A work called "RICHARD" of the white head whose skin was painted brown and whose eyes were drawn on the eyelids.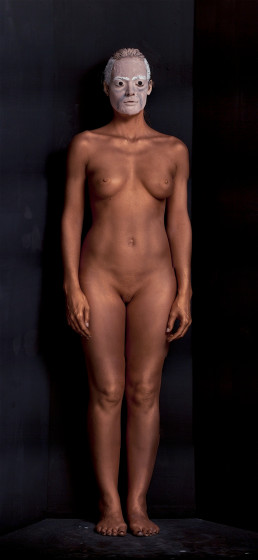 ◆Sol Rewit

American artist Ruwit is known for minimal art and conceptual art. The body painted by his style is unrealistic.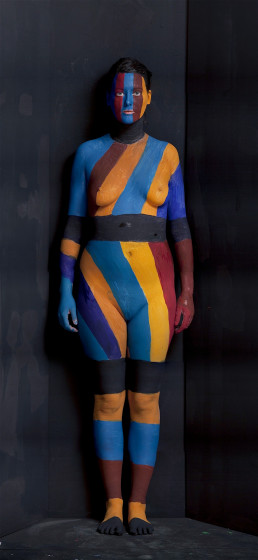 ◆Yves · Klein

Klein is a French painter who represents "monochromism" that makes works in a single color. He emphasized "blue" as being the most non-material and abstract color that leads to the mysterious energy of the universe, and developed himself '' International Klein Blue '' dye. His style does not feel uncomfortable even if it is made body paint as it is.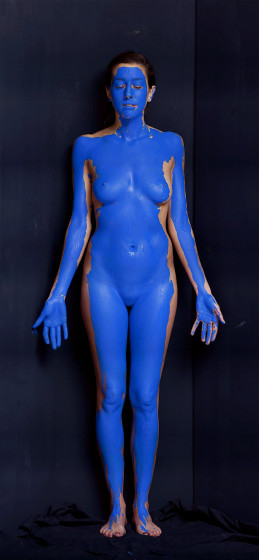 This is the state of the actual exhibition hall.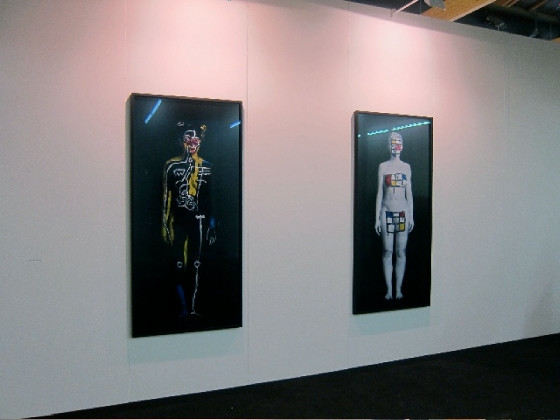 Olaf Breuning of the author in front of the work.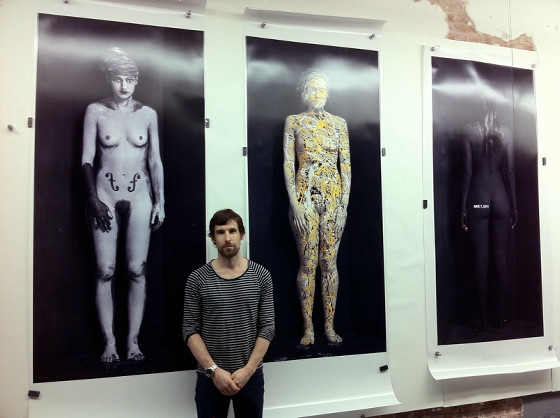 in Art, Posted by darkhorse_log