Cyber ​​liquorware "Masuzake" notifying you of the timing of lighting by LED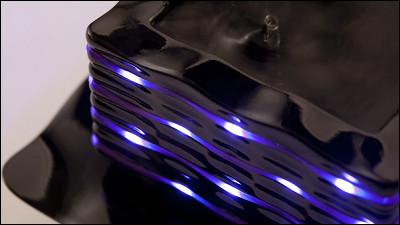 Although it is considered as a manner to consider to the superior person in the seat of liquor related work, it is pretty good for people who are in trouble because it is difficult to satisfy the partner 's sake quite often , It is a cyber liquor "Masuzake" which understands the remaining amount of alcohol by LED.

Masuzake - Japanese Traditional 'Sake' Glass Lamp by Jongmoo Lee & Taehwan Kim >> Yanko Design

This instrument whose jet black body is impressive is "Masuzake". The thing which is in the two-tiered stack on the front side is in the state of charging, it can charge two at the same time by using the cradle of the same material like a tray. It can be used as lighting in this state, and is said.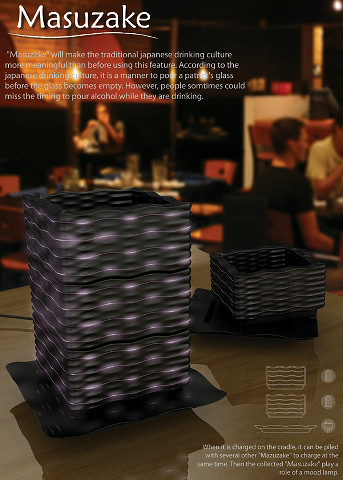 The side is a layer of undulating boards like a rocking water surface. It shines in proportion to the amount of alcohol poured into it, so you can see the remaining amount of alcohol just by looking outside.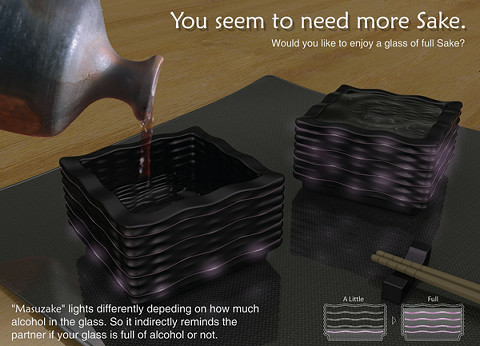 Alongside the liquor's dishes, it certainly looks like a cyber look, but unexpectedly familiar with Japanese dishes. Since it is a liquid pouring device, it is designed to prevent electronic devices from going out.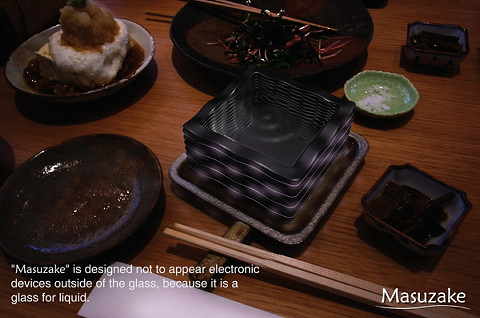 this isOngmoo Lee and Taehwan KimButKoizumi International Student Lighting Design CompetitionIt is a thing that I made for the purpose, and it was said that he was elected the bronze medal at the competition this year.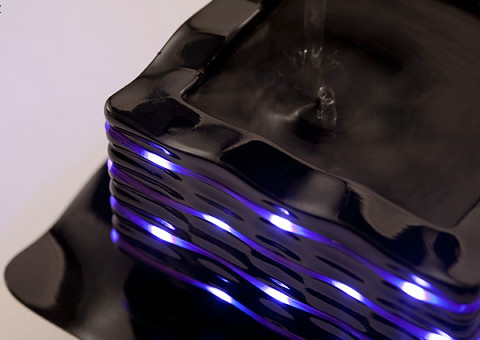 in Design, Posted by darkhorse_log