"PS Vita" actual photo review, the beauty of the display stand out in a model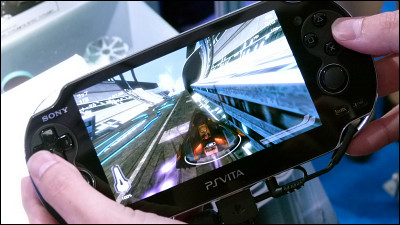 We will deliver a photo review of Sony's next generation game machine "PS Vita (PlayStation Vita)" decided to be released on 17th December.

PS Vita is currently being held "Tokyo Game Show 2011Although it is being extensively exhibited in ", it is showing a very high popularity, such as a long line string in the test run, and even on a general day starting from tomorrow it is expected to be a success, so if you want to try it, It seems necessary to enter the hall earlier.

This is PS Vita body. Front VGA camera capable of shooting 120 fps QVGA (320 x 240) or 60 fps VGA (640 x 480) movie, 6 axis detection system (3 axis gyro · 3 axis acceleration), 3 multi - touch compatible 5 inch (960 x 544) organic EL display Equipped with axis electronic compass function, IEEE 802.11b / g / n compatible wireless LAN, Bluetooth 2.1 + EDR, GPS (3G / Wi-Fi models only)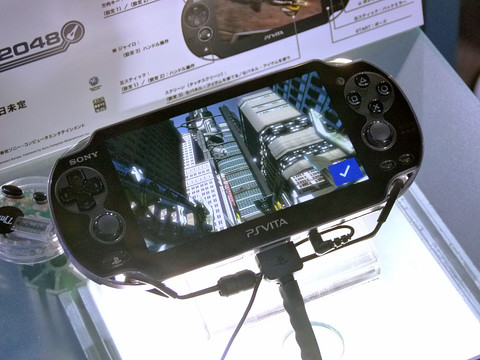 "The display is very beautiful" was the first impression. The size is about 182.0 x 18.6 x 83.5 mm and the weight of the 3G compatible model is about 279 g (Wi-Fi model is about 260 g), but there is also a premise that both hands are pretty, it feels unexpected lightly I will.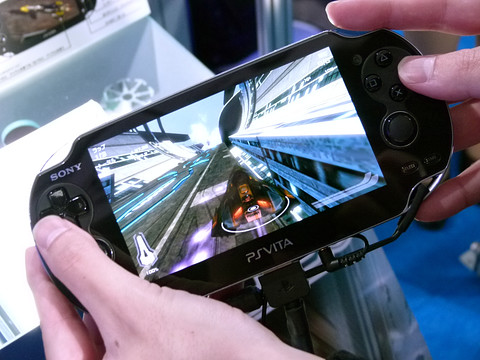 On the back is a 5-inch multi-touch compatible touch panel. It also has a VGA camera of the same specification as the front camera.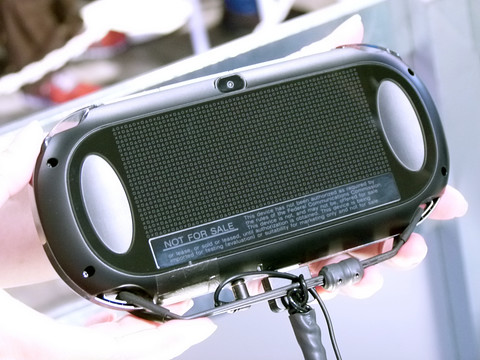 Upper part. Power button from the right, various interfaces, volume button.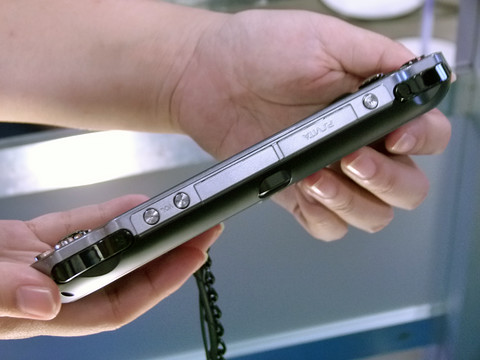 Bottom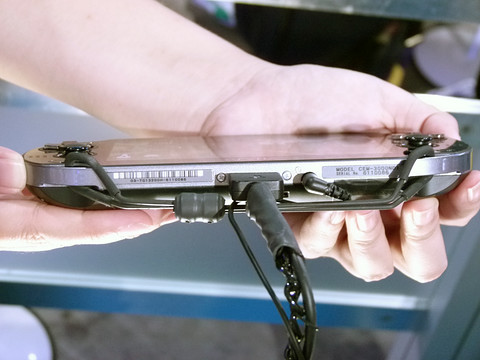 Left side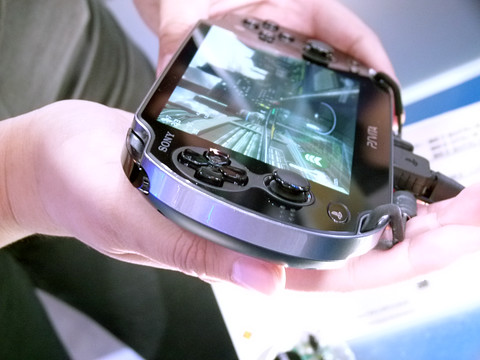 right side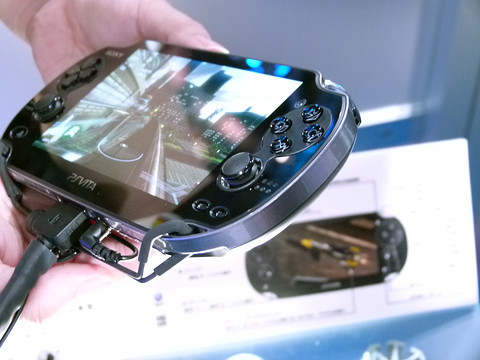 PS Vita adopted quad core ARM Cortex - A 9 core for CPU, quad core 'SGX 543 MP 4 +' for GPU, memory is PS 3 (main memory 256 MB, video memory 256 MB) and Xbox 360 (shared with main memory and video memory 512 MB of main memory 512 MB, video memory 128 MB configuration.

Detailed specifications are as follows.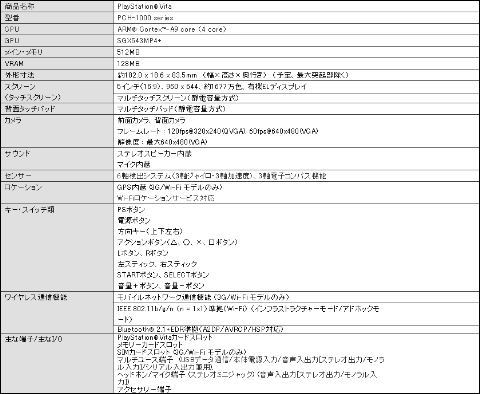 It was so so while I was walking through the Sony Computer Entertainment booth, there was a person walking somewhere somewhere.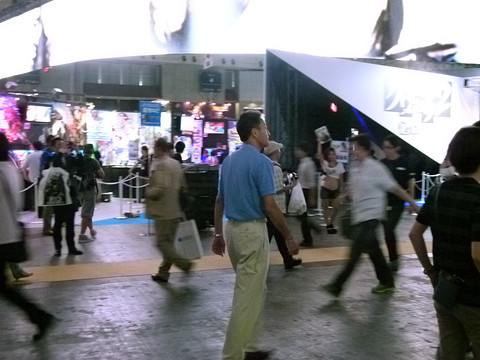 It was held in January this yearMr. Kazuo Hirai, Vice President and CEO of Sony Corporation, announced "PS Vita (code name at the time NGP)" at PlayStation Meeting 2011is.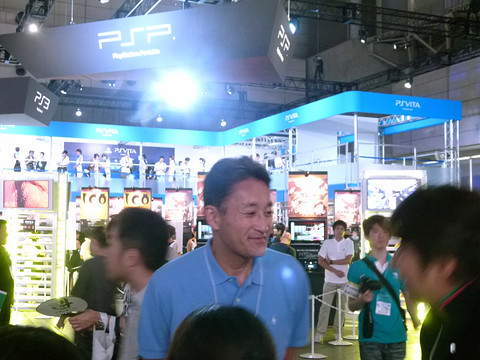 Mr. Hirai serving various people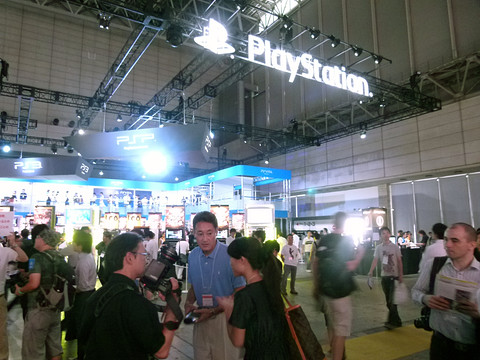 I took a picture.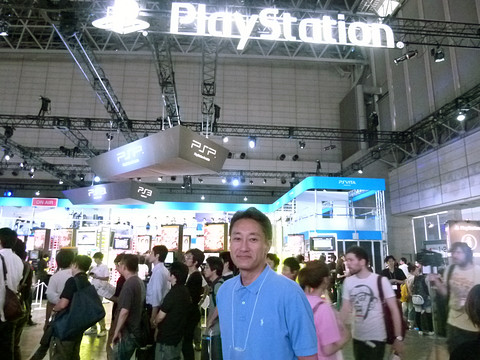 PS Vita's official website is below.

PlayStation Vita | Playstation Official Site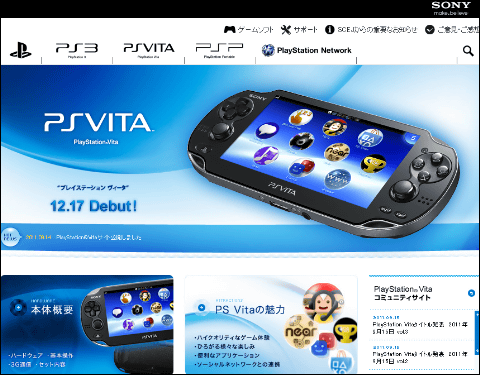 · Next article
"PS Vita" Actual machine play movie Various, this is the ability of next generation portable game machine - GIGAZINE