"IPad 3" will be released to the release, the survey company reports due to delay in procurement of ultra-high resolution liquid crystal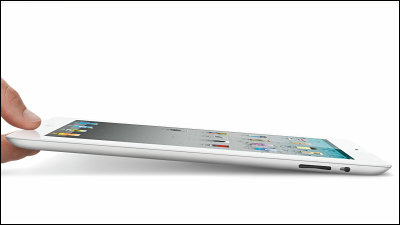 Apple's second-generation tablet terminal "iPad 2" released in April in overseas in Japan, but "A5 processor" which improved graphics functions and processing speed and a camera were newly installed, The installation of ultra high resolution display like "Retina Display" adopted for iPhone 4 was not done.

However, since the third generation "iPad 3" is planned to be equipped with an ultra-high resolution display and the procurement of the display itself is delayed, the survey company says that the launch of iPad 3 itself may be delayed Reported.

IPad 3 supply is expected to be delayed until early 2 Q 12 due to panel production process migration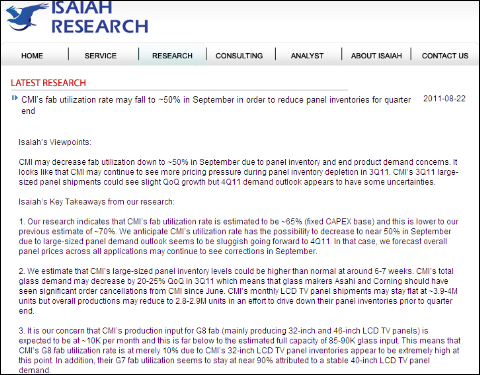 According to a report released by ISAIAH Research (Isaiah Research), a Taiwanese research firm researching the liquid crystal display industry, Apple's iPad 3 release is expected to slip in the second quarter of 2012.

This is due to poor yield of the 2048 x 1536 9.7 inch display, which is scheduled to be installed on the iPad 3, due to delayed production start, and Apple has 19 million units in the third quarter of 2011 , ISAIAH Research reveals that it seems to have canceled the production of iPad 3 for 6.5 million units in the fourth quarter of 2011.

It is expected that Samsung, LG Electronics, Sharp will manufacture the display of iPad 3, Sharp will adopt the eighth generation LCD production line which can produce 130 iPad 3 displays from 1 mother glass It is said that it is being seen.

In addition, the company began production of sample products in December 2011, and started mass production in the first quarter of 2012. Apple is expected to replenish display inventory in the second half of 2011 to prevent the iPad 2 from falling as iPad 3 is expected to slip early in the second quarter of 2012. "ISAIAH Research" estimates that the annual shipment number of iPad 2's display is about 27 million.