A man who was driving around a 50cc cooler box without a license is arrested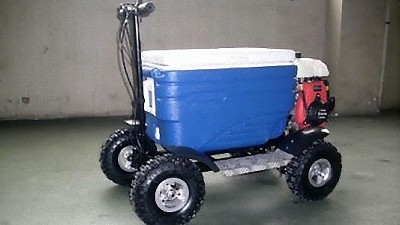 A man was driving around a cooler box remodeled on public roads and was arrested by police for drunk driving.

Driver of Motorized Beer Cooler Charged With Drunk Driving-FoxNews.com

Christopher Ian Petrie (23) was arrested for driving around the streets of Noosa, Australia, while drunk driving a cooler box equipped with a 50cc two-cycle engine.

This is just a reference photo, but it seems that the cooler box was remodeled like a motorcycle and ridden around like this.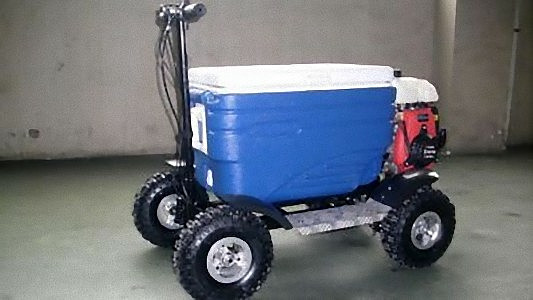 Petrie's lawyer offered to Judge John Parker, 'whether or not the motorized cooler box is actually recognized as a vehicle. Let's take a break from the court until this is revealed.' It was

On the other hand, Judge Parker grinned and dared to leave the court without listening to the performance of the motor-equipped cooler box. When asked to Petrie with a smirk, 'How much beer can fit in the cooler box, by the way?', he honestly answered, 'I think there can be at least a few cartons.' It was

The suspension will soon be over, and Petrie will return to court on August 16. It seems that Petrie's defeat could be seen through when the engine was loaded, but I am concerned about the outcome of this trial.


in Ride, Posted by darkhorse_log