Batman arrested while eating sushi wins innocence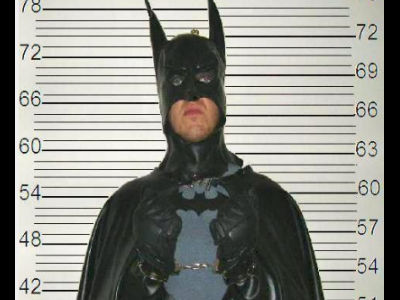 In October 2008, Batman, who was sitting on a curb and eating sushi, was arrested in Ybor City, Tampa, Florida. This is because there was a Florida law that you should not wear a mask in public, but it seems that Batman who protested this won the trial.

Details are as below.
Smack! Pow! Batman Wins Mask Back

Walsh Ian Nichols, dressed as Batman, was arrested on October 21st. A police officer in Tampa, who was patrolling on a motorcycle, saw Nichols eating sushi in front of the club and ordered him to take off his mask. In Florida, there was a law in 1951 that says 'don't wear masks in public' as a means to the secret society KKK , and Tampa police said they acted accordingly. Nichols was also guilty of driving a motorcycle without a proper license.

Walsh Ian Nichols.




Nichols hired a lawyer to protest against this. As a result, Judge John Conrad of Hillsborough County told Tampa police that Nichols would dismiss the two misdemeanors committed and requested that the custom-made Batman mask seized as evidence be returned. that's right.

Nichols protesting with a spare mask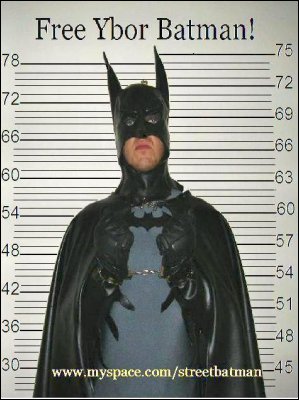 Mr. Nichols seems to have always dressed as Batman, and the lawyer who won the innocence ironically commented that 'Tampa is safe again'.


in Note, Posted by darkhorse_log