"Android Phonebook β +" that displays the rating as well as the name of the company and the store name when a call arrives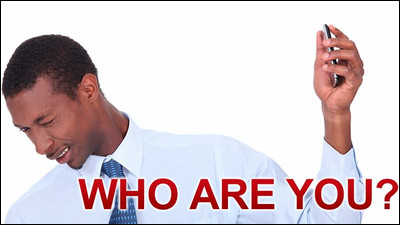 It is not very pleasant that a phone call comes from a number you do not know suddenly. If it is notice of delivery etc arranged by you, it is still a place I want to withhold without taking the sales call which I'm calling at all points from one end. An Android application that makes such a wish has appeared.

"Who are you?" Android phonebook (trial version) - Android Market

Release of Android application "WhoAreYou" | S / MART! Official website

For mobile phones and smartphones, numbers registered in the phone book at the time of incoming calls are displayed as registered names, otherwise the number is displayed. For that reason, the phone from unknown number is somehow picked up from someone, I will answer the phone, or let me pick up an answering machine for the time being and let me call you back later, I will call you back later You will be asked if you want to contact you after checking the number and confirming it.

But when you have plenty of time, when you are waiting for a work phone call, it is very troublesome to call from a completely different place.

This is solved by this "Android phone book beta +"is. If you start this application, it will display candidate parties of the phone in case of incoming in conjunction with the enterprise phone number all over the country. Also, by pushing the evaluation button displayed after the telephone call, evaluation of the telephone number from the application user is accumulated, so that it can be prevented from appearing on the phone from companies with poor reputation Become.

The corporate telephone number to be used is gathered mainly on what is published on the net, and data which is also used for telephone number search in car navigation system. Data update of telephone number will be about once a year.

Since the purpose of this application is to avoid calls from businesses with poor reputation well, personal phone numbers are excluded including those on the town page.

First of all, it is currently being offered for free because it is a beta version. We are planning to gradually upgrade reflecting user feedback, and we will add more powerful functions in the future when line and server maintenance costs become more necessary due to the increase in users It is said that we plan to release a paid version on above.