Food sample cover for iPhone which greasy eel makes appetite but can not be eaten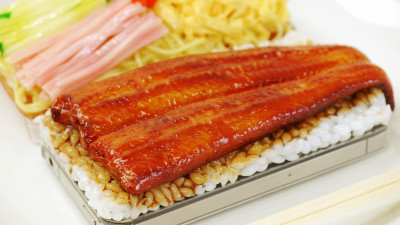 Before,A business card case "food sample rice (meiji) case" leaving a strong impact on business partnersThere was a product called "Food Sample Cover" which can be said as the iPhone 4 version of it, so I bought "cold noodle" and "domestic eel grilled". It seems to boast usual reality.

[Reservation] [Softbank iPhone 4 exclusive use] Food sample cover (cold shower) [To be in stock around late August] | Mobile / Smartphone Goods Mail order strap

[Reservation] [Softbank iPhone 4 exclusive use] Food sample cover (domestic eel grilled oak) [In early August to arrive in mid-range] | Mobile phone / Smartphone goods mail order strap

These are "chilled Chinese" of "food sample cover" and "grilled eel of domestic eel". Both are made in Japan, and it is handmade.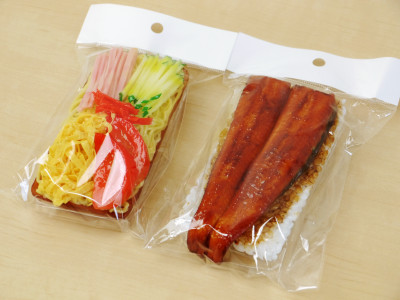 I just wanted to try sipping it on a plate, so I tried it all at once. It is very nice.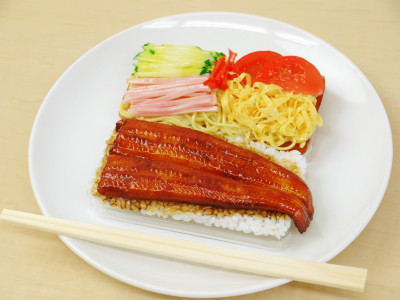 First of all, from 'domestic eel grilled'. The price is 3990 yen including postage.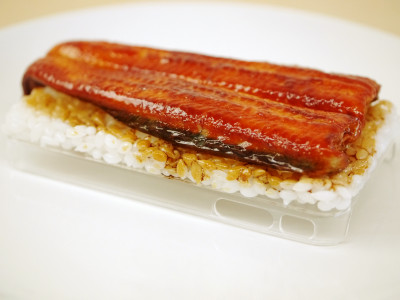 The back side looks like this.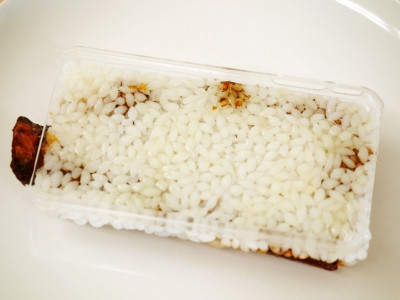 There is a hole in the camera lens part of the plastic wrapping the iPhone 4 body, but the food sample is completely blocking it. In other words, it is important to design more than convenience by not having to remove the cover when shooting. Let's attach it to the iPhone 4 immediately.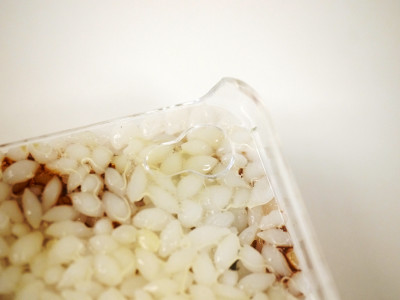 It fitted perfectly with iPhone 4. Somehow it looks like sushi.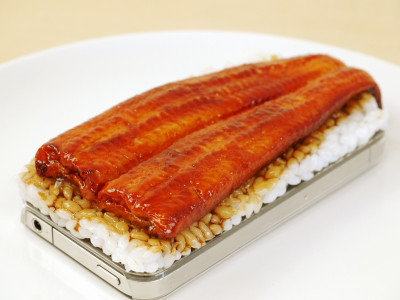 The texture of the eel is exactly like the real one. The size is about 12.3 cm in length × 6 cm in width × 3 cm in thickness.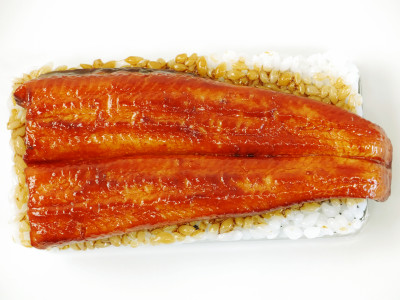 Even if you look closely, eels that grease and shine with shine are truly impending.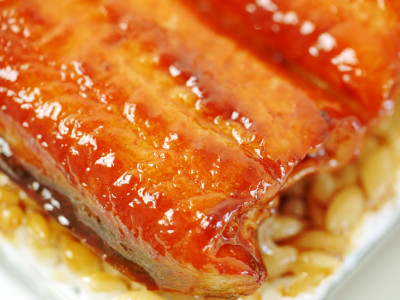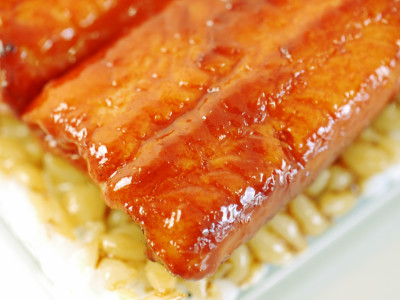 Likewise rice is similarly realistic, it seems to forget that it is an iPhone 4 case.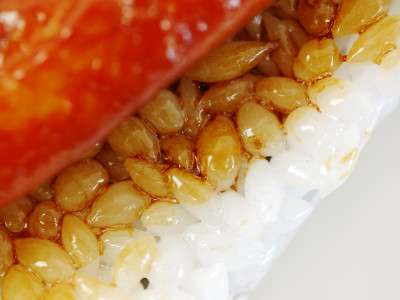 right side. Clearly the case is thicker than the iPhone 4 body, but do not bother.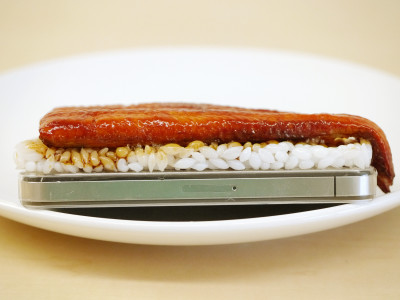 Left side. The buttons of the iPhone 4 fit well into the case hole.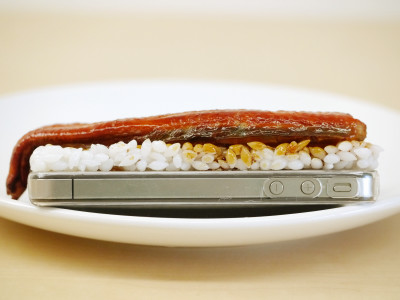 Ceiling.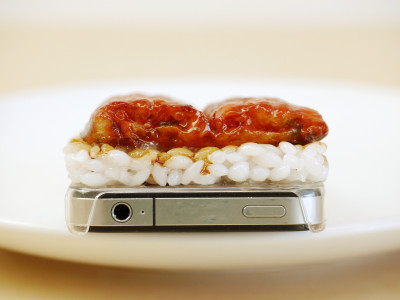 On the bottom surface, the connector part is hidden by the eel. As I thought, I place importance on design anyway.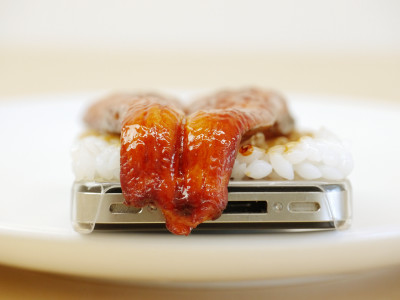 It seems like this when you have it in your hand, but to speak frankly it's heavy. And because it is thick, it is too hard to hold.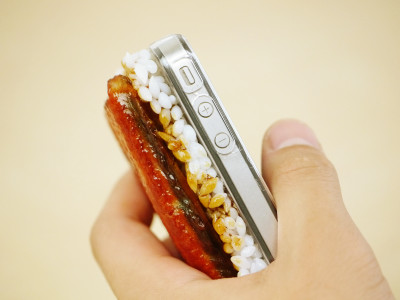 I saw GIGAZINE.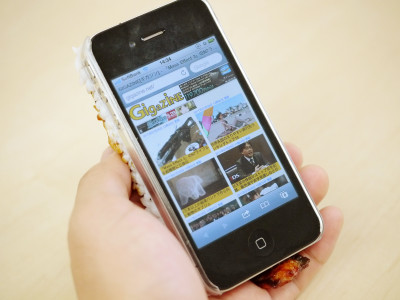 "Chilling chinese" is followed. The price is 3990 yen including postage as well.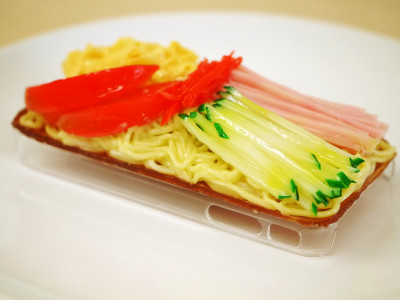 The reverse side was brown. It seems that it is reproducing the chilli of the chilled Chinese.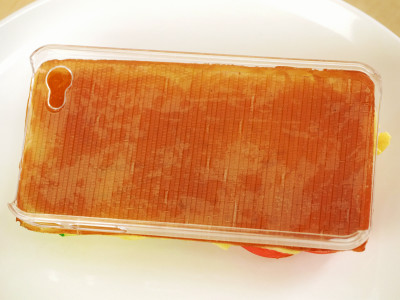 The plastic wrapping the iPhone 4 body also has a hole for the camera lens, but it is completely blocked by the food sample. I do not allow any compromise for design.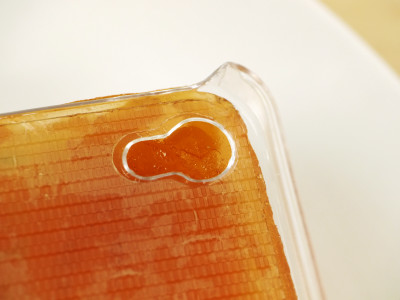 Immediately wearing.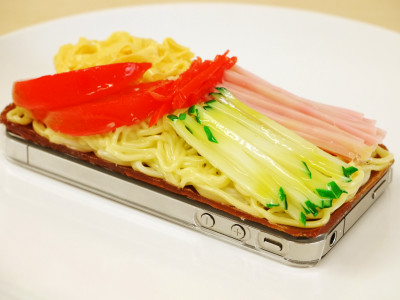 Since the size is about 11.5 cm in length × 6 cm in width × 3.5 cm in thickness, the eel is longer in length but the thickness is higher on this side.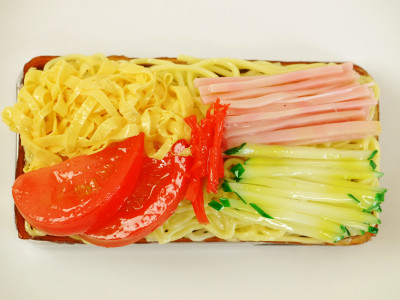 Cucumber and ham.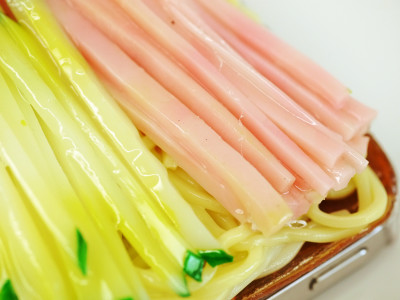 noodles.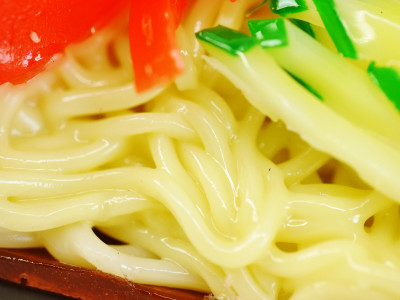 Tomato.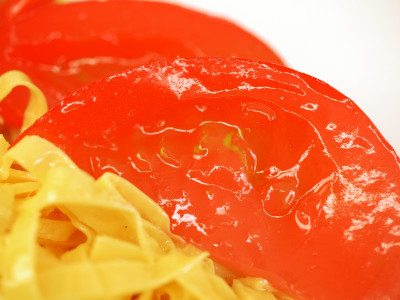 And Kinshi eggs and ingredients familiar with chilled Chinese were reproduced.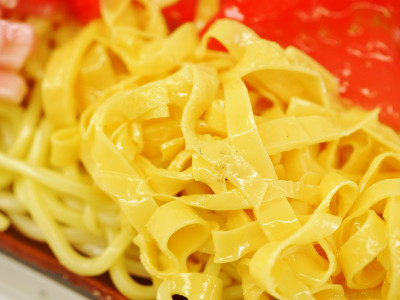 It is the left side. Unlike eels, there are many kinds of ingredients, and there are unevenness and irregularities.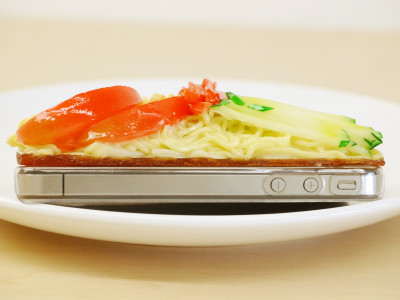 right side.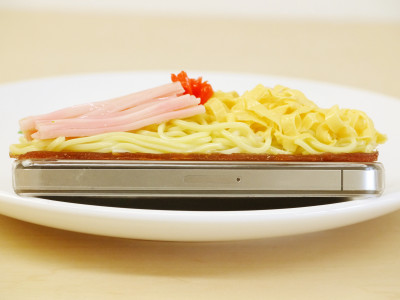 Ceiling.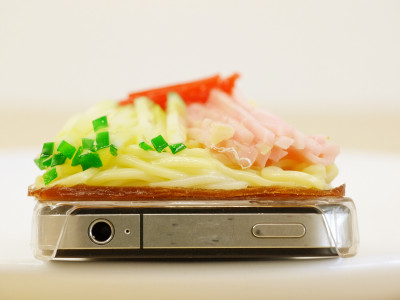 Bottom side. Here the connector part was exposed properly.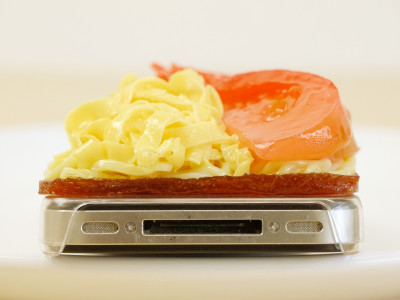 Because it is quite inclined, it becomes like this when putting it on a flat place.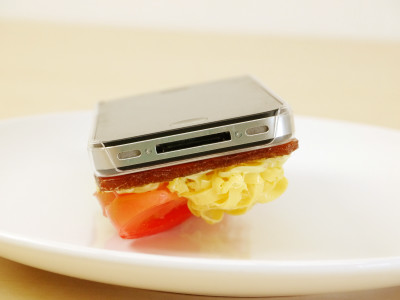 Taken, it is still heavy and thick, difficult to hold. Perhaps it can not be helped to create such reality.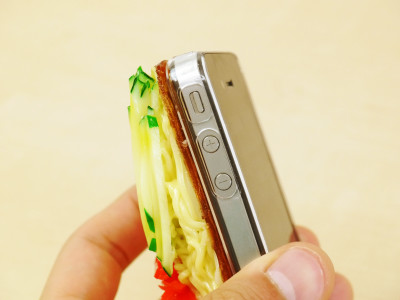 Please note that these items are exclusively for iPhone 4, so they can not be used with other models.