Pedometer Keitai watching the elderly living alone, KDDI's "Mi-Look" review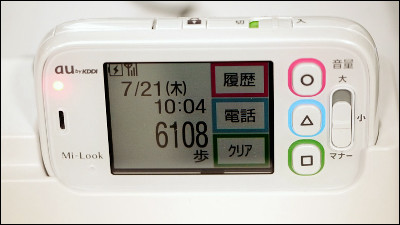 New product information meeting held todayWe can watch elderly people living alone etc "Mi-Look (Milk)Since it was released, we will deliver a photo review.

Features of "Mi-Look". Equipped with a pedometer function, it will automatically send e-mails to the registered counterparts the counted steps, so you can regularly see how the family lives apart, just ring the strap With an emergency buzzer that can be used, it is an easy-to-use mobile phone compatible with waterproof / emergency earthquake bulletins that enabled you to check whereabouts in case of emergency.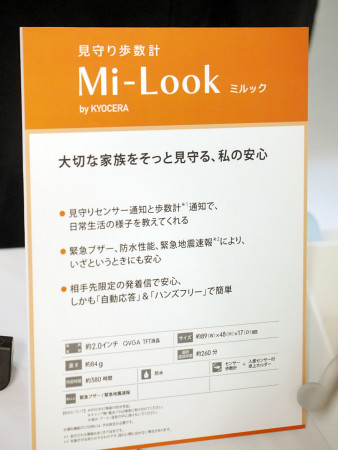 This is the "Mi - Look" body. It has a very simple design and 2 inch QVGA liquid crystal is carried.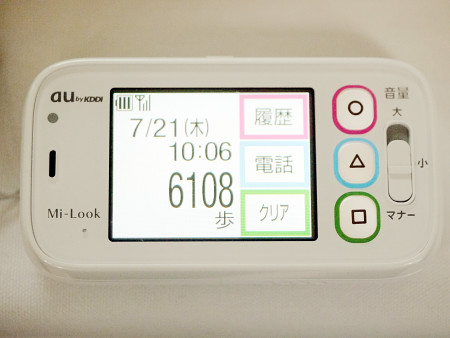 Placed on a desktop holder with charging function. In addition, a human sensor is carried in the holder, and like the data of the pedometer, the number of times passed in front of the sensor is automatically transmitted by e-mail to the registered person.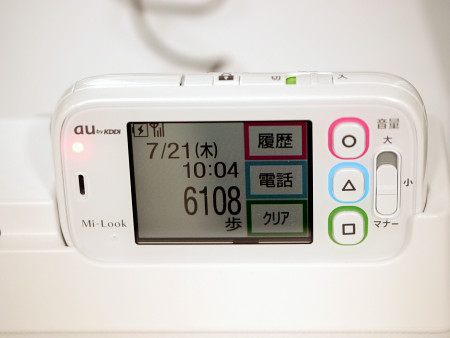 It looks like mail sent when a security buzzer rang is like this. Position information measured by GPS will be attached.

When Mi - Look 's emergency buzzer sounds warning mail to cooperative voice terminal - YouTube


Key lock button and power switch at the top. In addition, when the remaining battery charge becomes low, we have the function to inform the registered party in advance.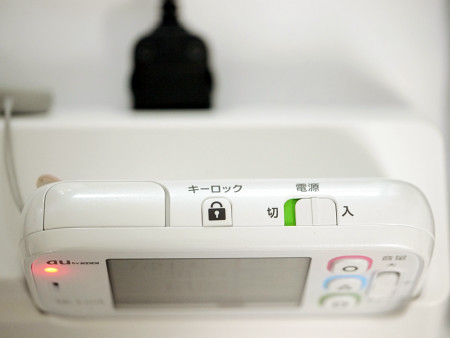 bottom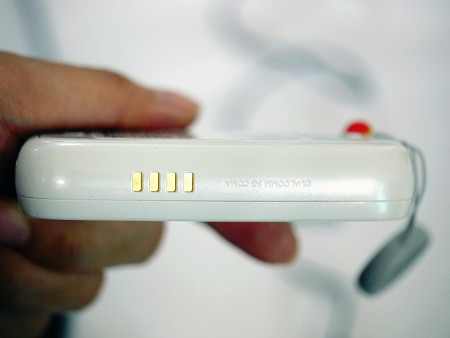 Mike on the right side. Because it corresponds to "incoming call auto answer" and "hands free", it is possible to talk from the caller without noticing the incoming call. Incidentally, incoming calls are restricted to only 20 items registered in advance, and only one emergency phone with "119", "110", "118" is registered as a destination in advance.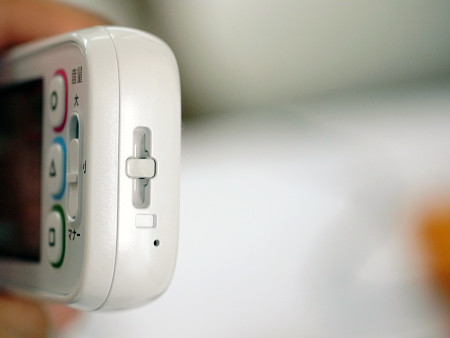 There is a strap on the left side for ringing the emergency buzzer.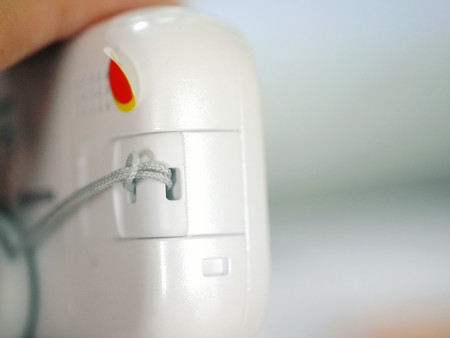 The back side.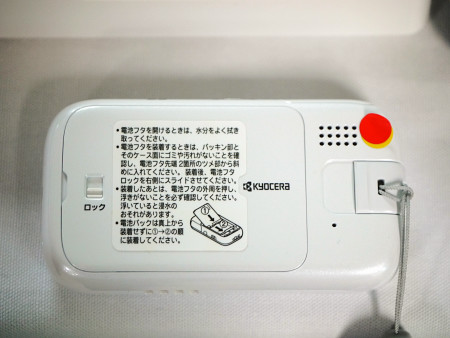 According to KDDI spokeswoman, elderly people tend not to carry cell phones in the first place although reasons why each company dared to select such a shape drastically while releasing mobile phones that are operated to a minimum for the elderly Because there is, not only did it make it easy to carry around with a pedometer, it seems to be equipped with a human sensor in a desktop holder so that it will be OK even if it does not carry around.

There are mobile phones for the elderly who do not have a liquid crystal screen, but it is said that they decided to install it for ease of use.

Product information on the watching over pedometer "Mi - Look" considering ease of use by elderly users is as follows.

Watching over pedometer Mi-Look | Mobile phones | au by KDDI