Fixed a problem that battery consumption of KDDI such as "INFOBAR A 01" is accelerated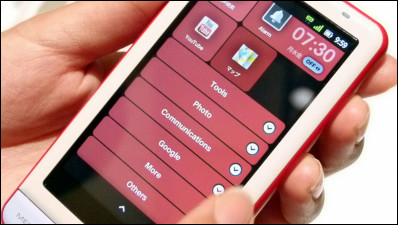 As the summer 2011 model of KDDI, we have reborn as a smart phone smart phone "Honorable INFOBAR"INFOBAR A 01"Was launched, but because of the discovery of a malfunction that" battery consumption will be faster "with multiple models including the same model, the update has been started today.

Notification of Mobile Update | Mobile Update | au by KDDI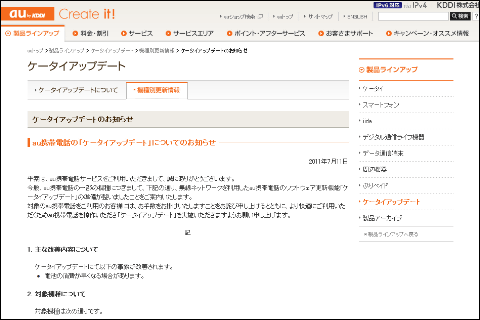 According to KDDI's official page, today three brands of smart phones "IS11SH", "IS12SH" and "INFOBAR A01" (all manufactured by Sharp) are found to have a problem of battery consumption becoming faster, delivery of modified software from today It is said that it was started.

"INFOBAR A 01" body. A battery of 1020 mAh which is somewhat less than "IS03 (1040 mAh)" which the user's voice that many battery short duration was many is carried, but the CPU is more power saving than the first generation Snapdragon adopted for IS03 We have secured practicality by cutting second-generation Snapdragon, adopting low power consumption Android 2.3, and wasteful communication service.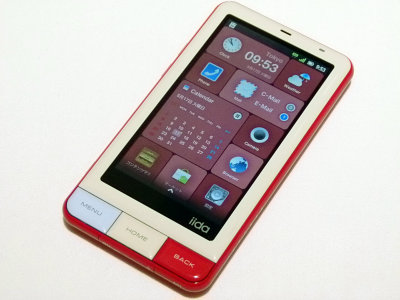 The user of the target terminal is said to be able to update the main software with the software update function "Mobile Update", the time required for the update is below. Please note that updates can not be made via Wi-Fi.




By the way, due to scheduled maintenance of equipment, users will be unable to use the mobile update from 2: 00-7: 00 on the second Tuesday of every month, so users who are planning to update tomorrow on Tuesday, July 12 (Tuesday) need attention.
in Mobile, Posted by darkhorse_log