Lawson 'Turtle Jelly' Using Fruits and Medicinal Gel Jelly's Sweets Review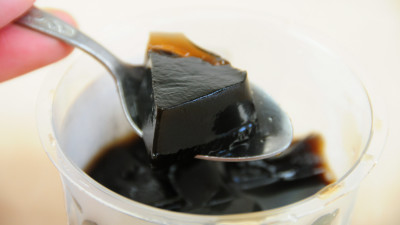 Lawson's sweets "Uch Cafe Suites" series as limited quantity new product "Sweets of fruits and medicinal plants jellySince it appeared, I bought it at Lawson. This herbal jelly is "Turtle jellyIt is called by the so-called "common name"Turtle plasterIt seems that there are beautiful skin, beautiful face effect, etc.

Sweets are 350 yen per piece.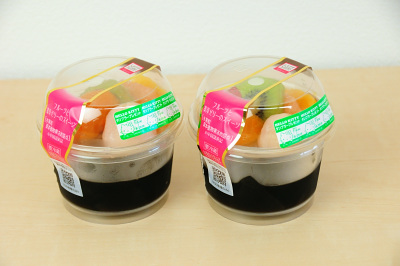 For some reason "water fruit rapeseed plants fruit snack point" and Chinese notation are also written.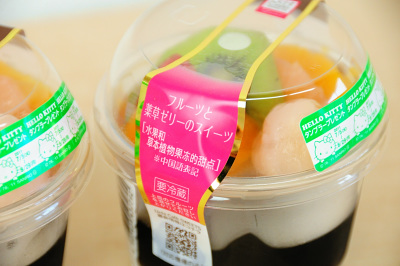 "Turtle oil, powder" is contained at the top of raw materials. Other than that, fruits are large.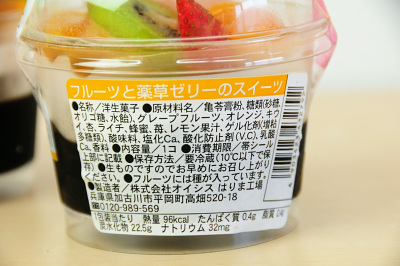 Open the lid and it looks like an ordinary fruit.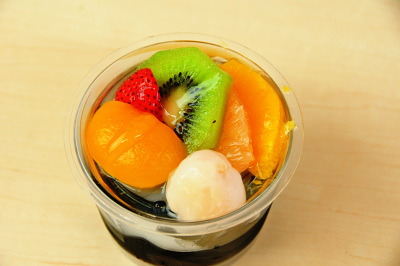 Since the fruit part is a separate dish, removing it will result in only jelly.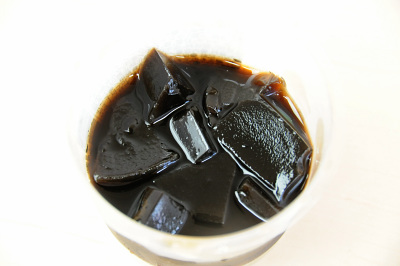 A black jelly that only seems to be a coffee jelly without any explanation.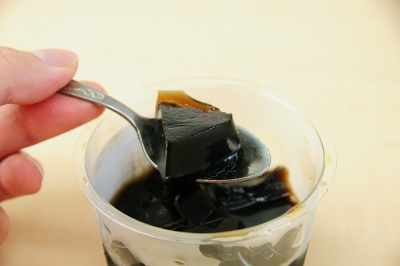 It is not necessarily something with a strong taste, just a little bitter taste jelly in Korele alone.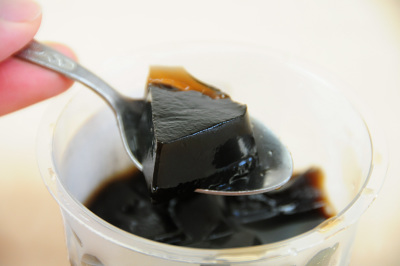 Return the fruit and make it a fruit & jelly. Honey honey lemon flavor is refreshing and tortoise jelly has a beauty effect as described above, so it seems like a uke to women. Because it is not "tasty!", It seems like a mistake to expect from the taste.