"" Disney collaboration "Princess Line feat Nishimata Aoi" starts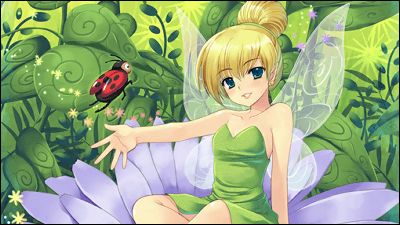 Known as an illustrator and an original painter of the game, in 2010Also appeared in the sports newspaper as representative of the beautiful girl illustrationNishimata Mr. Aoi Nishimata's own blog posted that collaboration planning with Disney was started has been reported.

"Disney Collaboration" Princess Line feat Nishimata Aoi | miety's LifeDiva

This is a collaboration project that Nishimata draws the princesses appearing in the Disney work. First of all, as a first step, a duplicate illustration of Tinker Bell drew by Nishimata will be exhibited and sold at California and Disney Resort in Florida.

Illustration is like this.



Those with autographed signature are $ 350 (about 28,000 yen) on campus and those with no sign are $ 125 (about 10,000 yen) on paper.

According to Nishimata

Finally finally! This work can be announced! It is!
How long ago did it move ... (゚ д ゚)?
For the time being it will take several years w
It seems to be a plan that was prepared carefully and thoroughly. Also, it seems that any of them will be seen in Japan, and it seems that illustrations of other princesses will appear when you repeat the series.

Speaking of NishimataJA If you adopted it as a illustration of Moe rice bag, orders rushedRiParticipated in the "Star Wars Art Book" worldwide as one of the Japanese delegatesI am doing it. Will you expand the playing field to the world in the future?
in Note, Posted by logc_nt