Anime new program start of 2011 summer broadcast attention ranking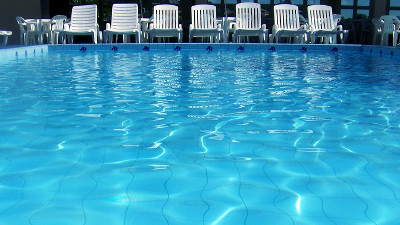 ByR. Motti

Portal siteAnime OneAnnounced the attention ranking of animation new program which starts from summer (July).

Summer (July) animation new program attention degree ranking result announcement | Animation One

◆No. 1: 639 votesTHE IDOLM @ STER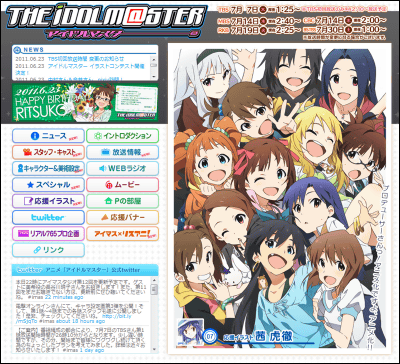 "THE IDOLM @ STER" based on the popular game became No. 1 attention. Even before "Idol Master XENOGLOSSIAAlthough it was animated as "animation", it was quite robust animation of the original element, so the original fan may expect to expect this work as an animation of the contents conforming to the game.

◆No. 2: 532 votesNatsume's Book of Friends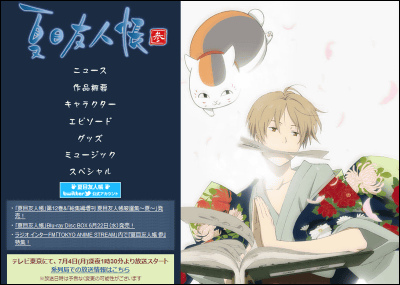 "Natsume friends book" which has been converted to TV animation twice so far. It seems that attention is gaining attention because it seems that this third period will surely be fun as well as being able to meet the expectations of fans in both Phase 1 and Phase 2.

◆No. 3: 386 votesBaka to Test to Shokanju!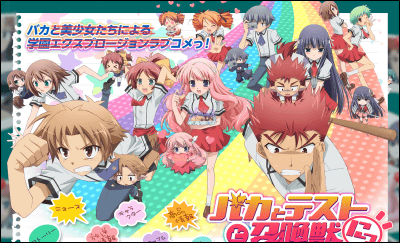 The original light novel is cumulative 3 million copies, TV animation is also popular, OVA was also produced hit works. Attention is also gaining attention in the second term.

◆No. 4: 366 votesDantarian's shelf



Original is light novel, monthly boy's ace and comicalized works are also being serialized. What is responsible for animation productionCollaborate with Subaru and create original animation "Pleiades after school"It was GAINAX.

◆No. 5: 323 votesRow Cubu!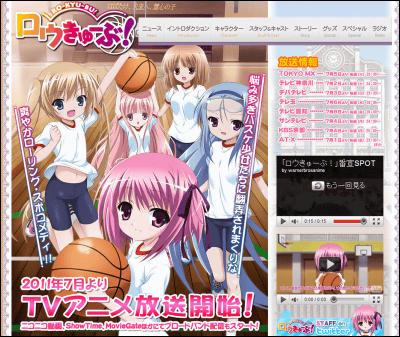 This work seems to be expected as "Loli cucumber!" In part. Starring voice actors are unitRO-KYU-BU!It is also calling a topic to form.

◆No. 5: 323 votesGod's notepad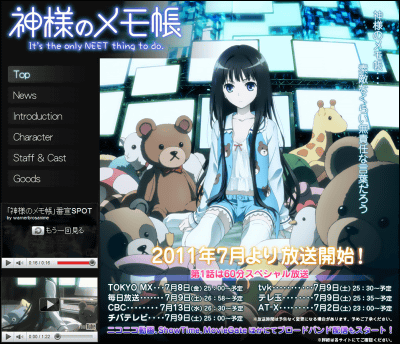 Mr. Kishida, known as a character designer of the "atelier" series, is working on the original character plan. As a work Kishida Mel made the original character plan, "Hanasaku Iroha"Sora no WoThere is a pattern, but it is quite difficult to animate the picture as it is. In this work, how the character moves will be the main point.

◆No. 7: 257 votesGod Dols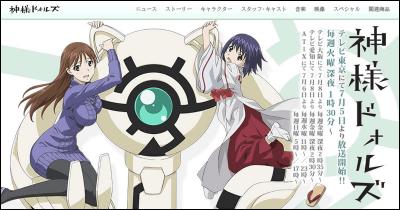 Ishikawa Tomojimu is in charge of animation, OP and ED of this work that seems to be surprised also at the beginning of "Yamamura and other works ..." It seems that a slightly heavy atmosphere will drift on the whole .

◆No. 8: 256 votesSomeday Tenma 's black rabbit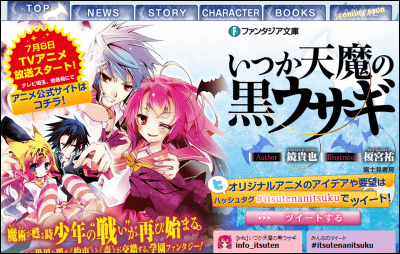 Takeshi Yamamoto from directorThe first episode could not be delivered due to various circumstancesThe terrible information that has been revealed, but the reason is "There are many radical scenes"something like. Do you compare TV broadcasts with unmodified versions of BD / DVD to make them different things?

◆No. 9: 254 votesBLOOD-C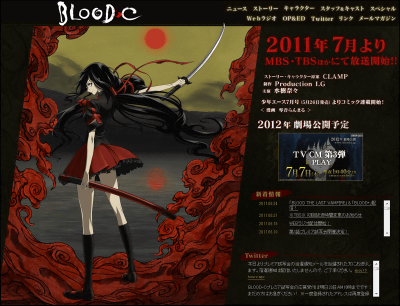 The latest work that CLAMP joined the "VOOFOOON" BLOOD series produced by Production I. G.

◆# 10:Ring Penguindrum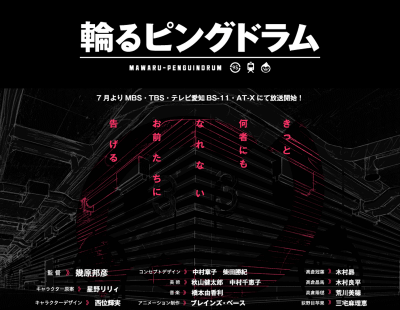 Original work which director Kohihiko Kohara of "Girl Revolutionary Utena" oversees for the first time in 12 years. The catch phrase is "I will share my love and your punishment." "I will tell you who can not be anyone."

By the way, just one year ago Animation One also announcedAnime new program starting from July 2010 Best attention degree 10The first place isBoth student council officerswas.
in Anime, Posted by logc_nt