Gundam AGE 's masterpiece RPG produced by Level 5, IC chip mounted Gundam games purchase free shop front games, etc. New developments of Gundam AGE Various summary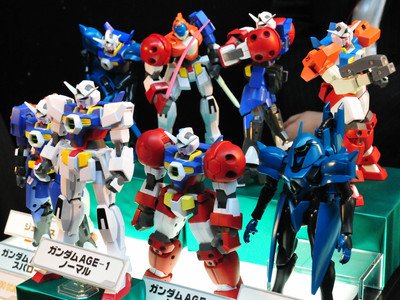 The new Gundam TV series for the first time in two and a half years is "Mobile Suit Gundam AGE"I think it was more shocking announcement than anything, but as Gundam AGE, President Kazunori Ueno of Bandai said "Works carving one page of a new history", not to mention the Gundam fans so far For fans newly entering the Gundam, we will start advancing to all directions including toys and games.

At the recital, Mr. Akihiro Hino is in charge of the series of animation series, "It can not be impossible not to gamerize" and it is announced that the big work RPG of Gundam AGE will be produced, or the Gundam with the embedded chip A number of new developments were announced, including buying and free playing in the gaging battle space that is set up at stores and so on.

Details are as below.
Mobile Suit Gundam AGE
http://www.gundam-age.net/

First of all, the announcement of the game by Bandai Namco Games X Level 5.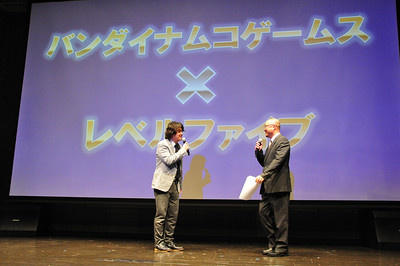 President of Akihiro Hino of Level 5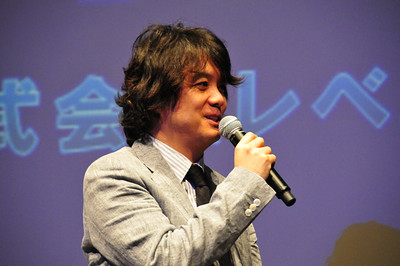 Vice president of Umiyasawa Shimbun of BANDAI NAMCO Games.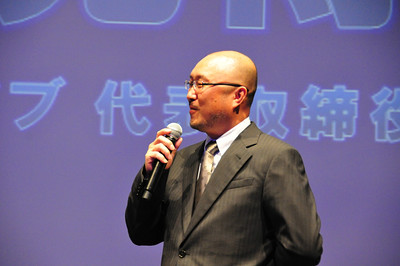 Although Gundam AGE has decided to appear in the G Generation series at once, it is said that RPG will be made by what level Five.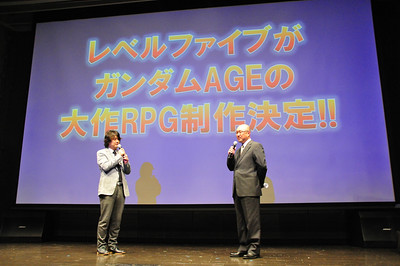 And a number of product developments, first of all Gundam is Gundam. A new brand "AG (advanced grade)" appears from Gundam AGE.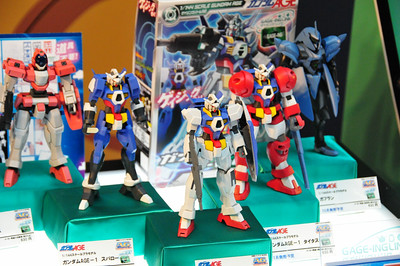 The scale is 1/144 (total height about 12.5 cm), the parts are bigger overall than before, and it is easy to assemble even plastic novice beginners without tools, adhesives, paint.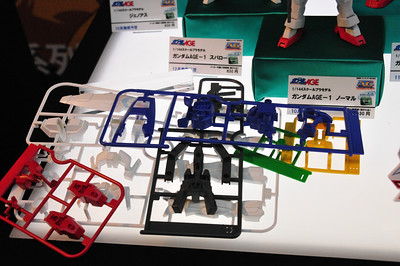 Five kinds announced today.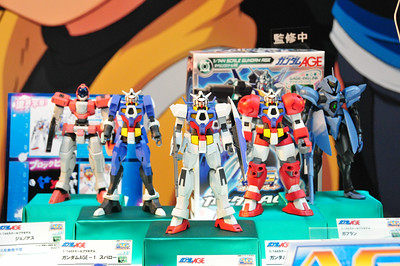 Gundam AGE - 1 Normal (to be released in October 2011)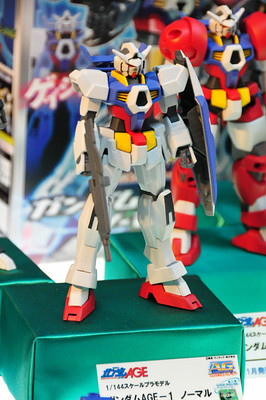 Gundam AGE-1 Titus (to be released in November 2011)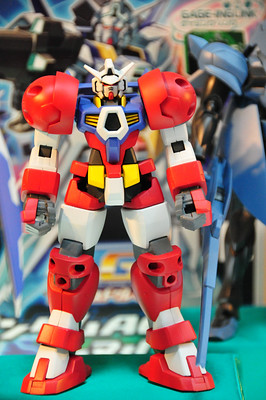 Gundam AGE - 1 Sparrow (to be released in December 2011)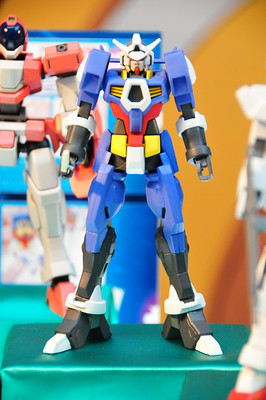 Genoas (to be released in October 2011)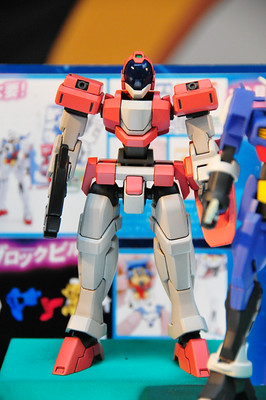 Gafran (to be released in October 2011)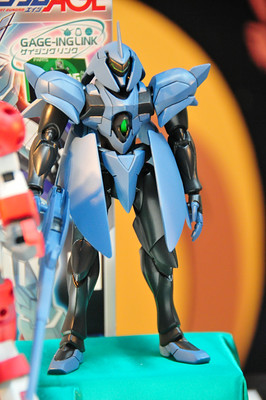 It is planned to release it properly with traditional HG (1/144) etc etc.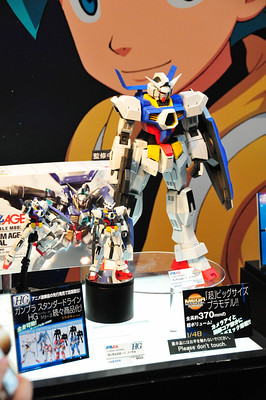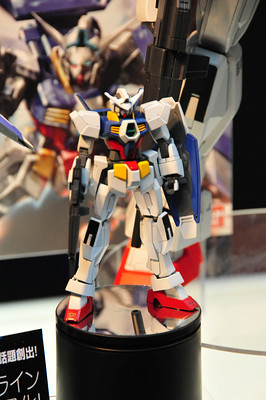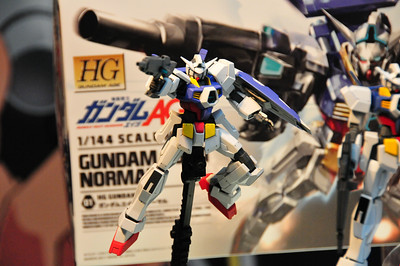 HG Gundam AGE-1 Huge mega-size model with a total height of 370 mm is in line with Normal. Release date is undecided.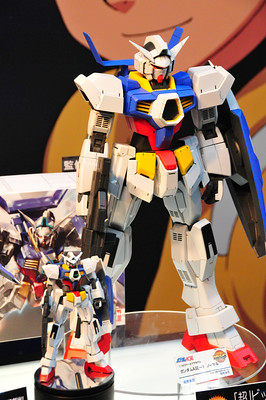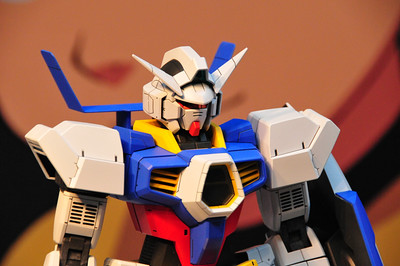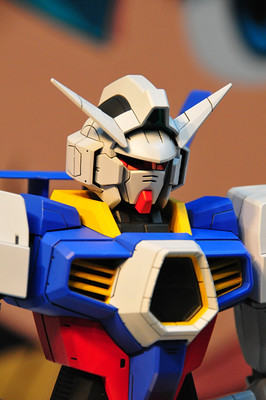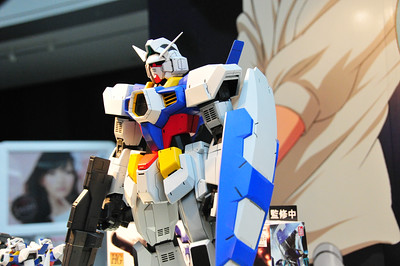 And color / assembled figures of 1/100 size (total height about 19 cm) "GB (Gaging Builder)" series.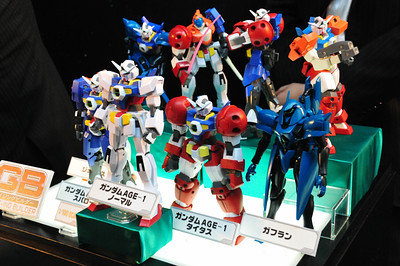 Gundam AGE-1 Normal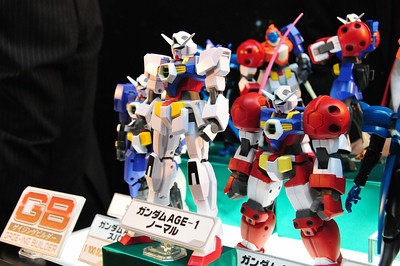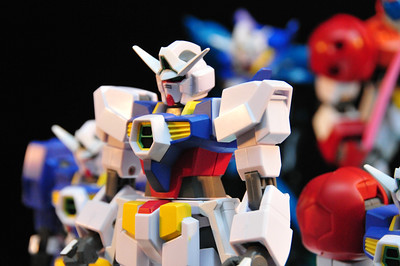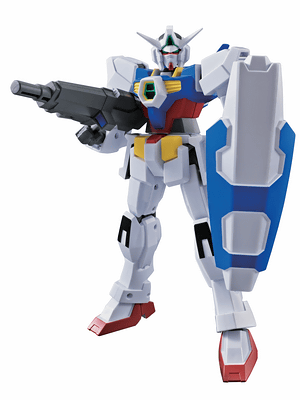 Gundam AGE-1 Titus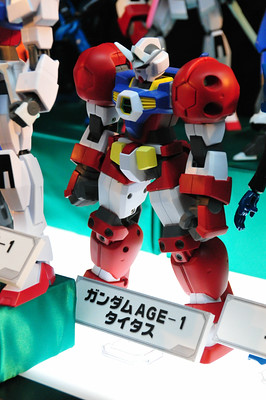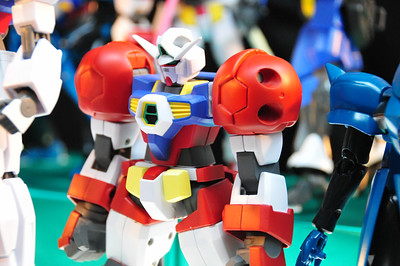 Gundam AGE - 1 Sparrow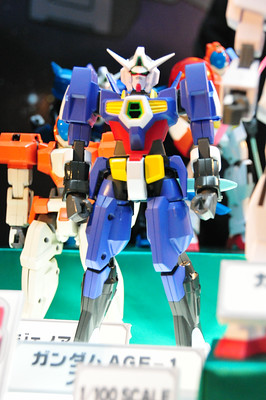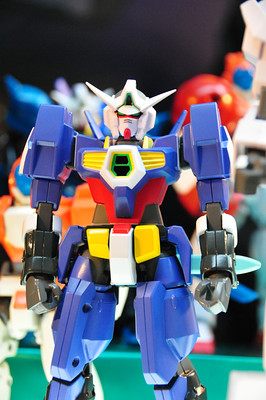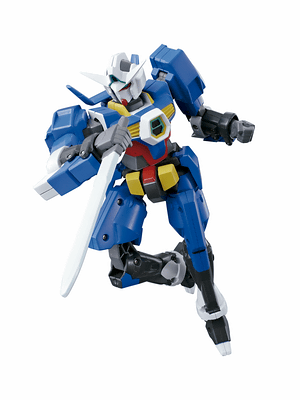 Gafran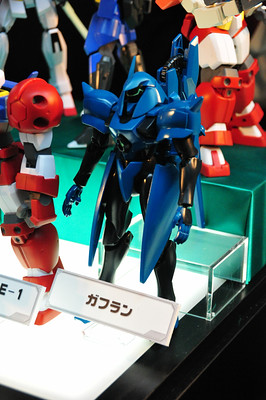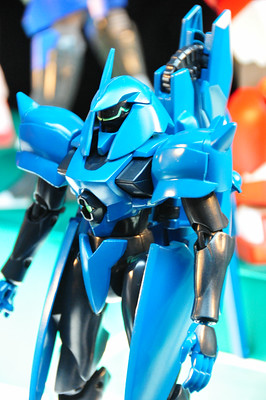 Genoas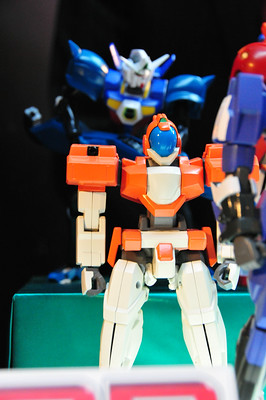 The feature of this GB series is to reproduce the hand / leg replacement system which is also a feature of Gundam AGE. You can customize the original MS by replacing the reinforced parts "G wear" to be released in the future and other MSs of the GB series.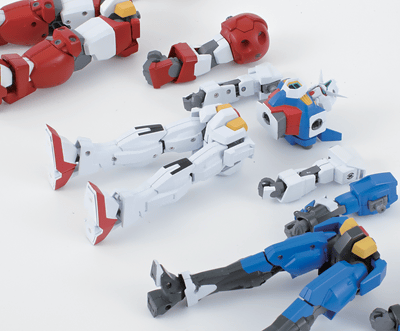 It is an example that lined up here.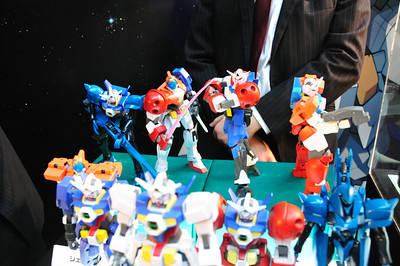 Based on Gundam AGE - 1, it is attached with Gaffran 's hands. Gundam pomp is down at a stretch.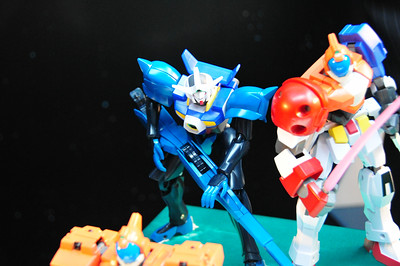 Attach Titus 's right arm and Sparrow' s left arm to Genoas. It became the impression that I had traveled from around "Armored Trooper Votoms" or "Battle Mecha Xabangle".



The upper body is Titus, but the lower body becomes a sparrow with emphasis on mobility, and the body shape is a stunning inverted triangle. It was reincarnated into a fight close range battle type that thrusts at a tremendous speed and wields an iron fist.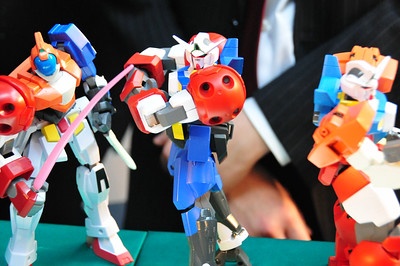 Gundam AGE - 1 is equipped with Genoas' arms. This is not very strange.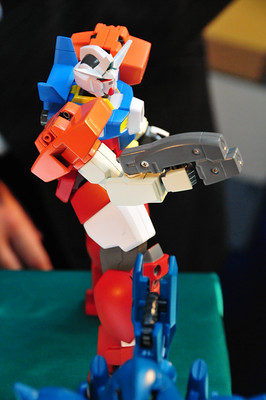 The newly introduced "GB" and "AG" series are equipped with gaging chips, which can be played in conjunction with "Gaging Battle Base" at the shop front and "Gaying Hello" toy. In this way, the GB series has four in the whole body and one in the AG series.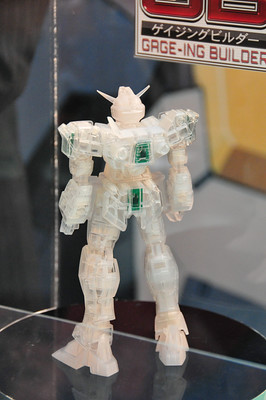 This is Gasing Hall (scheduled to be released in October 2011).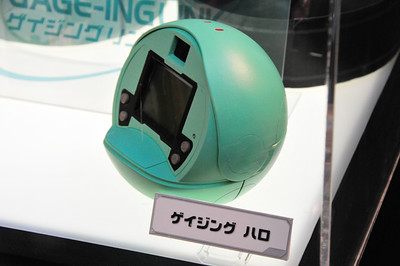 A motive of the main character 's partner robot "Hell".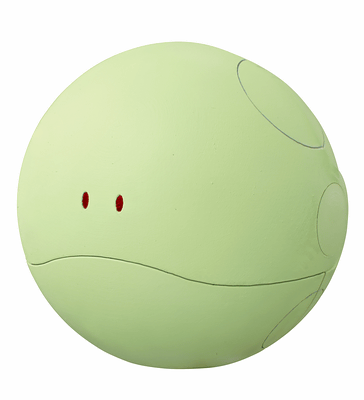 By gaging (scanning) the gunpla with built-in gaging chip, my MS appears on the LCD screen. You will be able to play battle simulation games.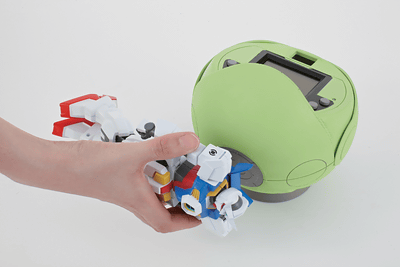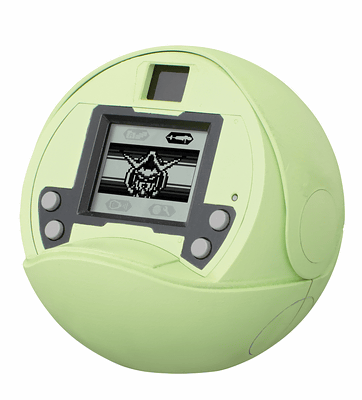 "Gundam exclusive launch device Age Device" is a key item for activating Gundam, which is transmitted to the hero Asuno family. In addition to playing as a prerequisite item, you can enjoy seven pilot simulation games alone, and it is also possible to play with "Gaging Hall" or "Gaging Battle Base" in conjunction with it.



I gazed with "Gazing Haro".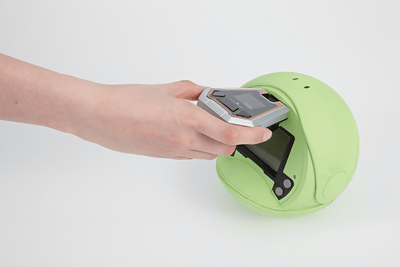 Here is the "gaging battle base" that will be set up at the shop front.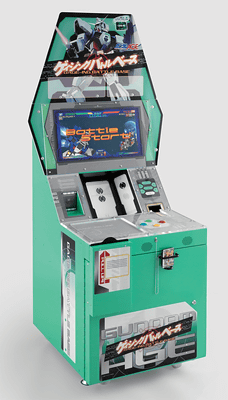 When I gaze a gunpla with a gaging chip and figures, my MS appears and I can play a battle simulation game. In the case of Gundam (AG series), only one chip is loaded, but instead you can fight with a platoon by gaging up to 3 bodies.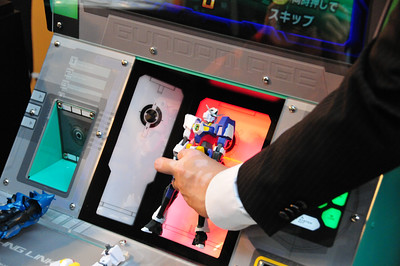 Although it is okay if it thinks that halo is made for home use, leveling can be done if you record the age device with the result of this battle base. Battle will be advantageous if you connect the level-raised device to halo or battle base again.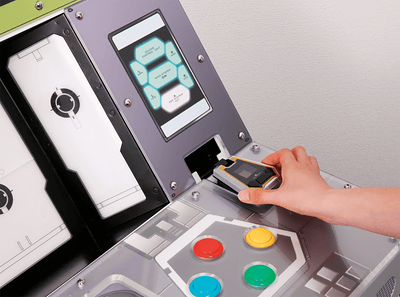 From July 2011, the 0th edition of the digital card game "Gundam trieage" will start.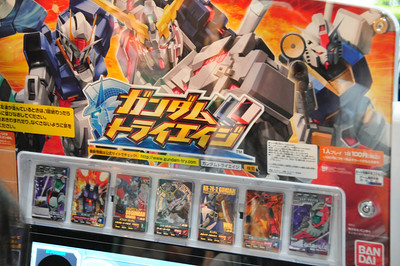 The enclosure looks like this.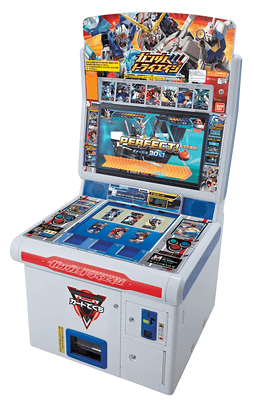 It is a game that combines your favorite MS 's card and pilot' s card and enjoys battle with enemies.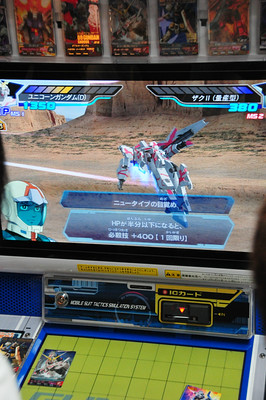 A list of MS and pilots appearing in 0th bullet is here. Pilot is from Amuro Rey, Kai Siden, Hayato Kobayashi, Chia Aznable, Seira Mas, 0083 to Kou Uraki, Anabel Gateau, from UC Banage Links, Marida Cruz, Gilboa Sainte, 00 Setsuna · F · Saye, Ribbons · Almark, Sergei · Smirnov, Soma · Peiris participated.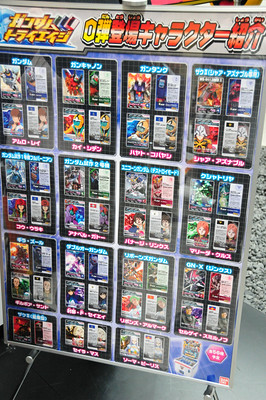 Amuro Ray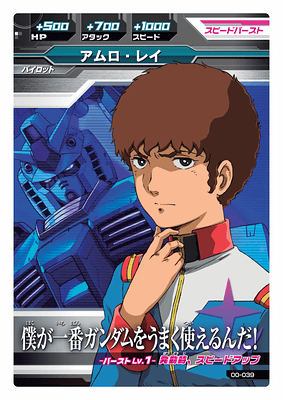 Setsuna · F · Seiya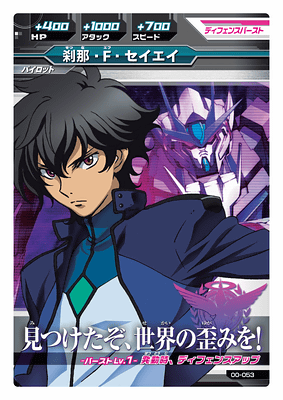 Banaghi Links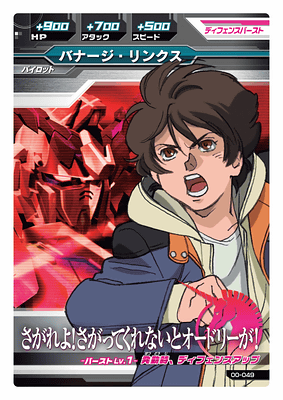 In the first bullet that starts in October, we will also participate in Frito Asuno of Gundam AGE.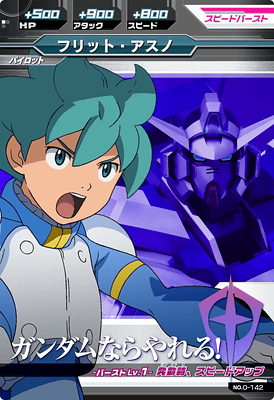 The mobile suits appearing in the 0th are Gundam, Gun Cannon, Gun Tank, Zaku II (for Char) only, Gundam Prototype 1 Fruburnian, Gundam Prototype 2, Unicorn Gundam (Destroy Mode), Kushatriya, Gilla Zulu, Double O Gundam, It is Ribones Gundam, GN-X (Jinx), Zaku II (mass production type).

Gundam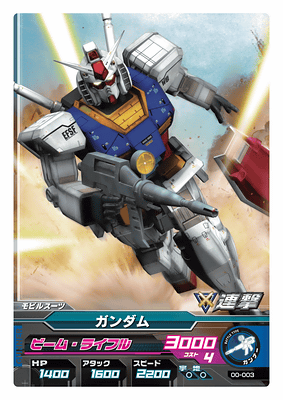 Double Oh Gundam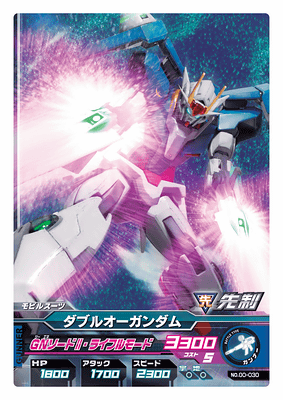 Unicorn Gundam (Destroy Mode)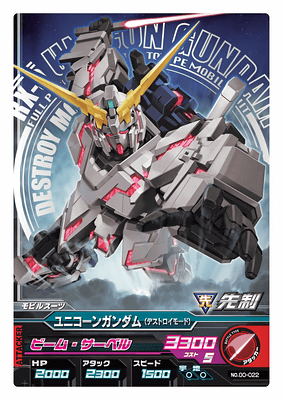 Gundam AGE-1 Normal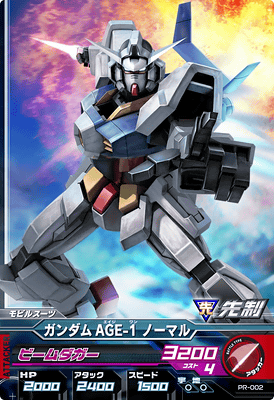 The IC card used for game play seems to be such a design.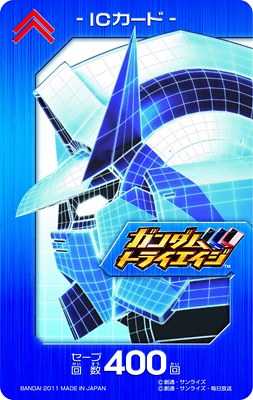 The actual game screen looks something like this.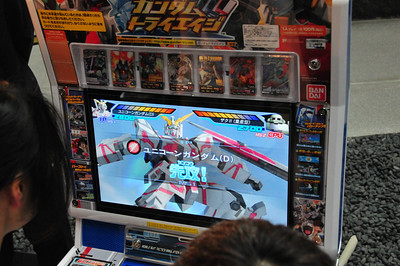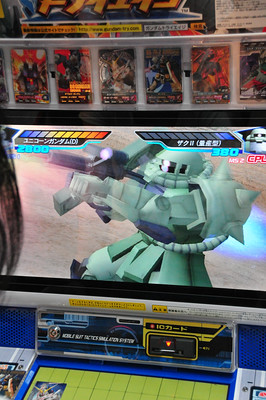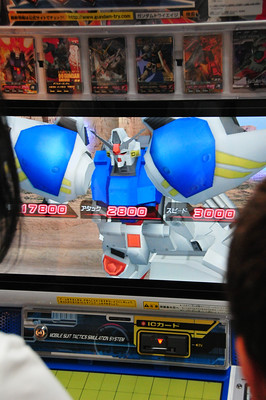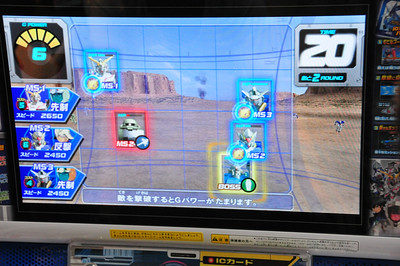 Register MS and pilot like this. This is where I got a team bonus as being the first Gundam team.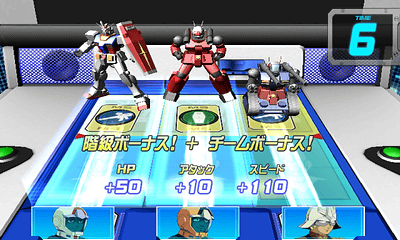 Gundam defeats Cannon with Special Move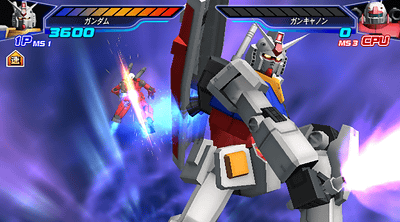 Unicorn Gundam Special Move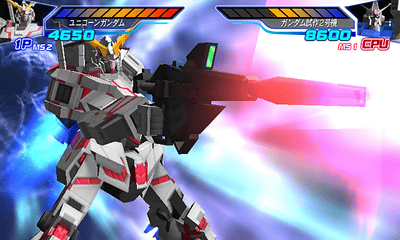 Ability 'consecutive' triggered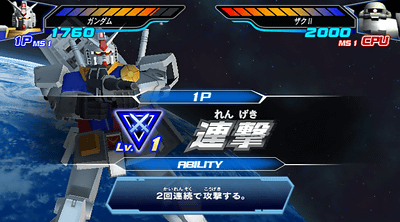 Frit and Gundam AGE-1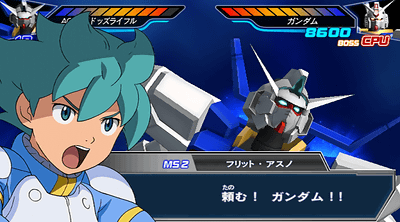 Setsuna and Double Oh Gundam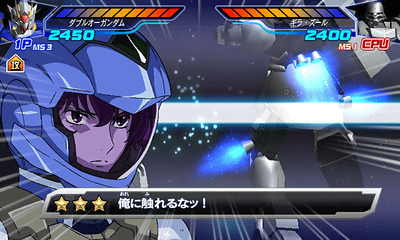 Target Phase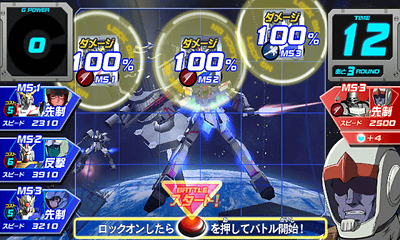 Although it pushes the button at the timing of the attack, if the timing is perfect, the perfect bonus will be attached.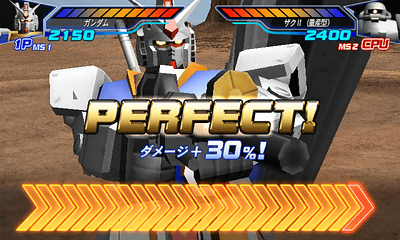 Violent winking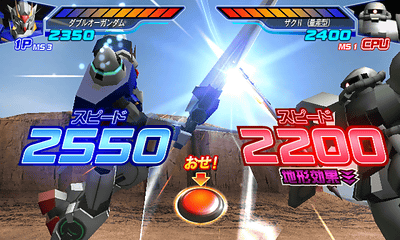 The last is a photo session. In preparation.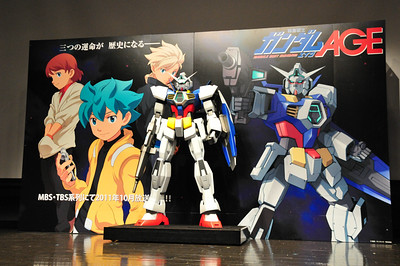 Gundam AGE - 1 normal. I feel that the face and the like are quite like the first generation.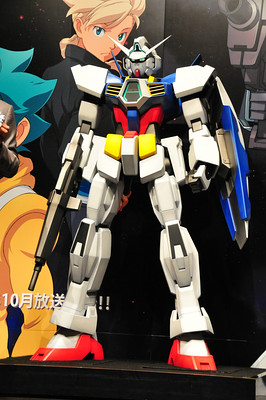 BANDAI NAMCO BANDAI Vice President Umino Susumi Vice President, Bandai Kazunori Ueno President, Gundam AGE - 1, Director Susumu Yamaguchi, Level Five President Akihiro Hino and Managing Director Sunrise Miya.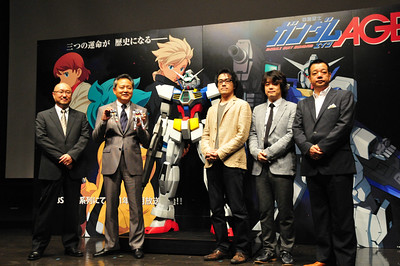 President Ueno with Gundam. I am looking forward to a major expansion from autumn.