A helmet "Thinking Cap Drinking Helmet" that can drink in freehand under any circumstances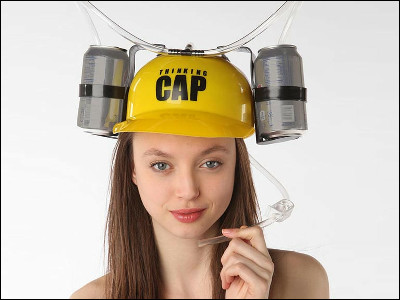 A functional helmet that can be drunk in freehand under whatever circumstances may be perfect for those who always want thinking at work "Thinking Cap Drinking Helmet"is.

In scenes like wearing a helmet, it is often unexpectedly practical, as you can not keep things in your hands.

Specifications and purchasing information of "Thinking Cap Drinking Helmet" are as follows. "Thinking Cap Drinking Helmet" as seen from the front. A drink holder is attached to both sides of a plastic helmet.



Looking at it from behind you can see that two ends of the tube hang down. It is necessary to insert each of these tubes into a container of drink and set it to be ready for drinking via a tube.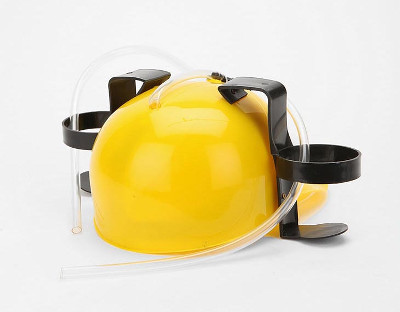 Canned drinks are used as an example, but they also support PET bottles, allowing up to two loading. As you can see, the contents of the two drinks seem to be integrated into one tube, so it seems to be a serious thing to combine the drinks that are not very well combined.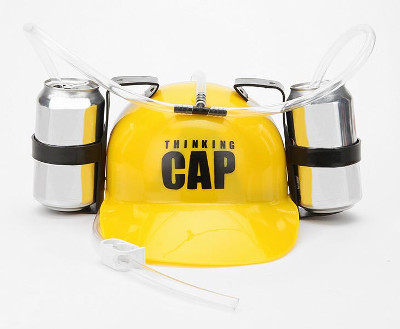 A wearing example looks like this. If you wear it while doing some work, the end of the tube seems to get in a lot of trouble.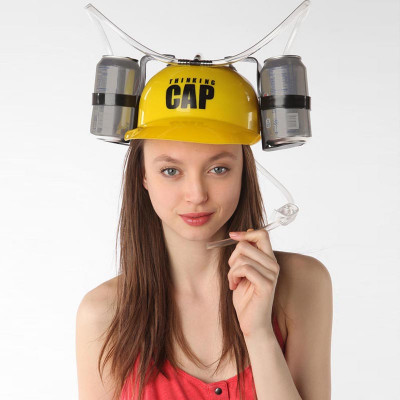 "Thinking Cap Drinking Helmet" is not a joke goods but a good product, it can be purchased for $ 12 (about 963 yen) at the following site.

UrbanOutfitters.com> Thinking Cap Drinking Helmet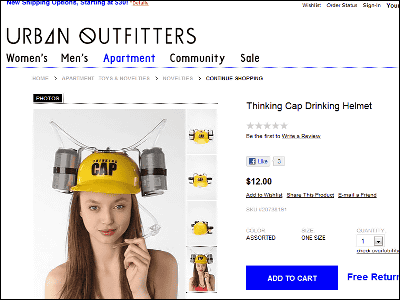 in Note, Posted by darkhorse_log